Today Current Affairs: 22nd February 2021 for UPSC IAS exams, State PSC exams, SSC CGL, State SSC, RRB, Railways, Banking Exam & IBPS, etc
One Nation One Standard Mission: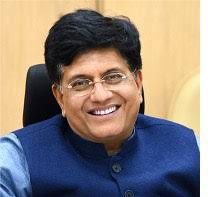 Food and Consumer Affairs Minister Piyush Goyal has stressed on the need for 'One Nation One Standard' to bring uniformity and said labs testing in India should be of global standards. The minister said this while reviewing the work of Bureau of Indian Standards (BIS).
What is One Nation One Standard Mission?
The 'One Nation One Standard' Mission was first deliberated in September, 2019.
The mission was envisioned on the line of 'one nation, one ration card' scheme in order to ensure quality products in the country.
The purpose is to converge multiple standards with the BIS which is a recognised national body for standardisation in India.
Need for One Nation One Standard Mission?
Bringing a national uniformity and standardization in all kinds of public procurement and tendering can be an immediate deliverable.
The uniform national standards will help in making it mandatory for more products.
Bureau of Indian Standards (BIS):
BIS is the only national body that frames standards.
It works under the aegis of Ministry of Consumer Affairs, Food & Public Distribution, Government of India.
BIS is responsible for the harmonious development of the activities of standardisation, marking and quality certification of goods etc..
Greater Tipraland: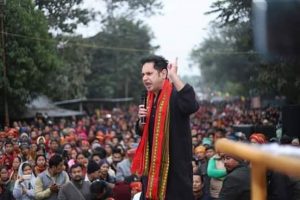 Tripura royal scion Pradyot Kishore Manikya has recently announced his new political demand of 'Greater Tipraland'.
He claims that this would serve the interest of tribals, non-tribals, Tripuri tribals staying outside Tripura, even those outside India in Bandarban, Chittagong, Khagrachari and other border adjacent areas in Bangladesh.
Greater Tipraland' is essentially an extension of the ruling tribal partner Indigenous Peoples Front of Tripura – IPFT's demand of Tipraland, which sought a separate state for tribals of Tripura.
The new demand seeks to include every tribal person living in an indigenous area or village outside the Tripura Tribal Areas Autonomous District Council (TTAADC) under the proposed model.
However, the idea doesn't restrict to simply the Tripura tribal council areas but seeks to include 'Tiprasa' of Tripuris spread across different states of India like Assam, Mizoram etc. as well, even those living in Bandarban, Chittagong, Khagrachari, and other bordering areas of neighboring Bangladesh.
Telangana achieves 100% Tap Water Connections To Schools: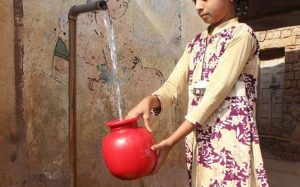 Work on providing a connection to schools, AWCs and ashram shalas was taken up under the 100-day special campaign of the Ministry of Jal Shakti under the Jal Jeevan Mission.
Now, Telangana has joined a group of States that has ensured tap water connections to all schools and Anganwadi centers (AWCs).
Previously, the State was the first to provide tap water connections to all households.
About Jal Jeevan Mission:
Announced in August 2019.
The objective of the Mission is to provide piped water supply (Har Ghar Jal) to all rural households by 2024.
It seeks to provide 55 lpcd (Litres per capita per day) of prescribed quality on long-term and regular basis.
It aims to create local infrastructure for rainwater harvesting, groundwater recharge and management of household waste water for reuse in agriculture.
Conclusive Land Titling:
As many States have failed to send in their feedback on a Model Bill on Conclusive Land Titling , the Centre has warned that their agreement would be presumed. The Bill was prepared by the NITI Aayog.
Land Titling:
It is the generic term used to describe the programs implemented by the government to enable individuals and the government to efficiently trade in rights in land and property.
Recently, the Supreme Court held that a citizen's right to own private property is a human right.
India currently follows a system of presumptive land titling. It means that land records are maintained, with information on possession, which is determined through details of past transactions.
Conclusive Land Titling:
Under a conclusive land titling system, land records designate actual ownership.
The title is granted by the government, which takes the responsibility for accuracy.
Once a title is granted, any other claimant will have to settle disputes with the government, not the titleholder.
The government may provide compensation to claimants in case of disputes, but the titleholder is not in any danger of losing ownership.
International Mother Language Day: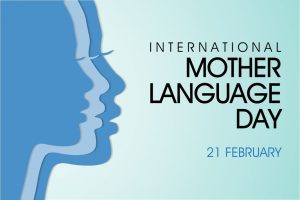 Every year, the United Nations Educational, Scientific and Cultural Organization (UNESCO) celebrates 21st February as International Mother Language Day to promote mother tongue-based multilingual education.
The theme of the 2021 celebrations, "Fostering multilingualism for inclusion in education and society," recognizes that languages and multilingualism can advance inclusion, and the Sustainable Development Goals focus on leaving no one behind.
The world has over 7,000 languages whereas India alone has about 22 officially recognized languages, 1635 mother tongues, and 234 identifiable mother tongues.
International Mother Language Day:
UNESCO declared 21st February as International Mother Language Day in 1999 and World has been celebrating the same since 2000.
The day also commemorates a long struggle by Bangladesh to protect its mother language Bangla.
The resolution to mark 21st February as the International Mother Language Day was suggested by Rafiqul Islam, a Bangladeshi living in Canada. He proposed the said date to commemorate the 1952 killings in Dhaka during the Bangla Language Movement.
The initiative is aimed at preserving and promoting mother languages. The aim is to protect the diverse culture and intellectual heritage of different regions of the world.
According to the United Nations (UN), every two weeks, a language disappears and the world loses an entire cultural and intellectual heritage.
Due to globalization, the rush for learning foreign languages for better job opportunities is a major reason behind the disappearance of mother languages.
At least 43% of the estimated 6000 languages spoken in the world are endangered.
Only a few hundred languages have been genuinely given a place in education systems and public domain. Also, 40% of the global population does not have access to education in a language they speak or understand.
Less than a hundred languages are used in the digital world.
Making Peace with Nature Report: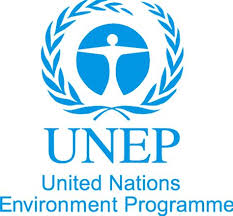 The United Nations Environment Programme (UNEP) has released the 'Making Peace with Nature' report, ahead of the fifth session of the UN Environment Assembly (UNEA-5).
The Report explains how climate change, biodiversity loss and pollution add up to three self-inflicted planetary emergencies that are closely interconnected and put the well-being of current and future generations at unacceptable risk.
Findings:
Climate Change: Climate change is increasing the chances of the Arctic Ocean being ice-free in summer, further disrupting ocean circulation and Arctic ecosystems.
Climate change drives changes in wildfires and water stress and combines with biodiversity loss to degrade land and enhance drought in some regions.
More than one million of the estimated 8 million plant and animal species are increasingly at risk of extinction.
Coral reefs are particularly vulnerable to climate change and are projected to decline to 10-30% of their former cover at 1.5°C of warming and to less than 1% at 2°C of warming, compromising food provision, tourism and coastal protection.
Every year, nine million people die prematurely due to pollution.
Up to 400 million tons of heavy metals, solvents, toxic sludge and other industrial wastes enter the world's waters annually.
Human prosperity is strained by widening inequalities, whereby the burden of environmental decline weighs heaviest on the poor and vulnerable and looms even larger over today's youth and future generations.
Inequity in economic growth has left 1.3 billion people poor.
Performance over SDGs:
Current and projected changes in climate, biodiversity loss and pollution make achieving the Sustainable Development Goals (SDGs) even more challenging.
The current mode of development degrades the Earth's finite capacity to sustain human well-being.
National Toy Fair: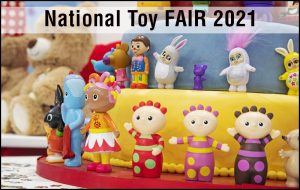 The first-ever National Toy Fair will be starting on February 27th, 2021. The festival will conclude on March 2, 2021. It will be organized in a virtual format.
Highlights:
During the event, the Centre for Creative Learning (CCL), which is based in IIT Gandhinagar, will showcase its 75 toy creations at the fair.
IIT Gandhinagar is the only IIT in the country which is running this centre for creative learning.
The CCL helps in developing the scientific temperament in the students and teachers by developing various scientific and educational toys.
About the toy fair
The toy fair is being organized by the Ministry of Textiles.
Ministry of Education and ministry of commerce & industry has also associated to organise the fair.
This virtual toy fair will be organized with the aim to provide joyful learning for the children.
It will engage the children in teaching, learning and promoting the indigenous toy industry.
Some of the toys that CCL will showcase includes:

The robot made using a DC motor.
Hydraulic JCB controlled using syringes.
Periscope to look beyond the wall.
Explaining textbook trigonometry through a sine wave car.
Easy learning of geometry through lamps.
The fair would also showcase 75 exhibition stalls of the Ministry of Education, National Council for Educational
Research and Training (NCERT), State Council for Educational Research and Training (SCERT) and Department of School Education and Literacy (DoSEL).
ICGS C-453 :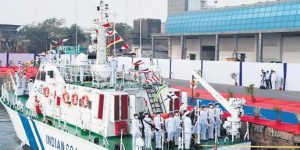 The Indian Coast Guard Ship (ICG) named C-453 was commissioned into services in Chennai on February 19, 2021. This was the 17th interceptor boats out of the 18 which are being indigenously built by Larsen & Toubro Ltd.
ICGS C-453:
It is a 27.80-m-long interceptor boat.
The boat has a displacement of 105 tonnes.
It can attain a maximum speed of 45 knots (85 kmph).
It is capable to undertake the multifarious tasks such as surveillance, close-coast patrol, interdiction, and search & rescue.
It will also provide assistance to the boats and craft in case of distress at sea.
It comprises of the advanced navigation and communication equipment.
The ship is commanded by Assistant Commandant Animesh Sharma.
Interceptor boat will be based in Chennai under operational control of Commander of the Coast Guard Region (East).
Functions of the interceptor boat

The ship will be deployed to do surveillance of the Exclusive Economic Zone and other duties in accordance with the Coast Guard Charter. This will help in safeguarding the maritime interests of India.
10th Round Of Corps Commander Level Meeting: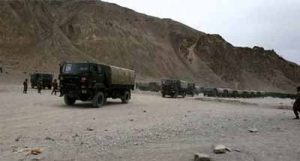 The 10th round of Corps Commander Level Meeting between India and China on February 21, 2021. It was held on the Chinese side of the Line of Actual Control in Moldo.
Highlights
In the meeting, both sides appraised the smooth completion of disengagement of troops at the Pangong Lake area.
Both sides noted that disengagement is a significant step forward and it will provide a good basis to resolve the remaining issues along the LAC in Western Sector.
Both the countries held an in-depth exchange of views on other issues pertaining to the Western Sector of LAC.
Both sides also agreed to follow the important consensus of their state leaders.
The countries agreed to stabilize and control the situation at ground level and for a mutually acceptable resolution on the remaining issues in an orderly manner.