National Commission For Minorities: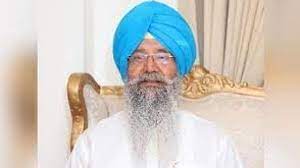 Sardar Iqbal Singh Lalpura took charge as the Chairman, National Commission for Minorities in the presence of Minority Affairs Minister Mukhtar Abbas Naqvi in New Delhi.
In 1978, Government of India, vide an executive order, set up a "Minorities Commission" to safeguard the interests of minorities.
With the enactment of the National Commission for Minorities Act, 1992, the Minorities Commission became a statutory body and was renamed as the "National Commission for Minorities".
Functions::

To evaluate the progress of the developmental programs and legal & constitutional safeguards for the welfare of minorities.
To Look into specific complaints regarding deprivation of the rights of minorities.
To undertake studies/research on the issues relating to socio economic development of minorities.

Composition: It consists of a Chairperson, a Vice Chairperson and five Members to be nominated by the Central Government from amongst persons of eminence, ability and integrity.