What Are Unicorns?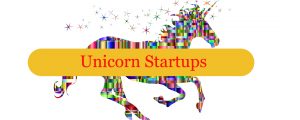 The number of unicorns in India reached the 100-mark.
The total valuation of these unicorns is USD 330 billion, that is over Rs 25 lakh crore.
The average annual growth rate of Indian unicorns is more than that of the U.S., the U.K. and many other countries.
India has become the third-largest startup ecosystem in the world after the US and China.
A unicorn is any privately owned firm with a market capitalization of more than USD 1 billion.
One unicorn means a startup of at least Rs 7,500 crore turnover.
There are several categories like fintech, Edtechs, B2B (Business-to-Business) companies, etc.