GSAT-7B : Dedicated Satellite For The Indian Army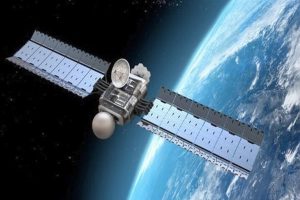 The Ministry of Defense has given the Acceptance of Necessity for the GSAT-7B satellite. This satellite will be a dedicated satellite for the Indian Army.
The satellite would help the Indian Army enhance its surveillance in border areas.
Currently, India has only two dedicated military satellites — the GSAT-7 (Rukmini) and GSAT-7A (Angry Bird) — used by the Indian Navy and Air Force respectively.
Till date, the Indian Army has been dependent on GSAT-7A and other satellites, but with this new state-of-the-art technology, the Army will have new eyes in the sky.
The military-grade satellite will be a force multiplier in providing fail-safe communication support.
The GSAT 7B will primarily fulfil the communication needs of the Army.
While many features of this satellite are still a closely guarded secret, it is expected that the state of the art, multi-band, military-grade satellite shall be a shot in the arm for the communication and surveillance needs of the Army.
Such a satellite would be of utmost importance for the Indian Army as it currently faces a double threat of China and Pakistan lurking at its borders.
The use of such a satellite would also mean that the Army's vast array of radio communication equipment could come under a single platform.