International Seabed Authority : Preparing To Allow Deep Sea Mining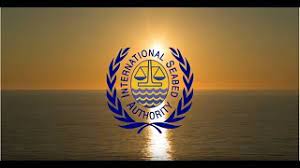 The International Seabed Authority (ISA) is preparing to allow Deep Sea Mining in the International Seabed, including mining for minerals needed for Green Energy.
The ISA's Legal and Technical Commission, which oversees the development of deep sea mining regulations, will meet in early July 2023 to discuss the mining code draft.
The earliest that mining under ISA regulations could begin is 2026.
Deep sea mining involves removing mineral deposits and metals from the ocean's seabed.
There are three types of such mining,

Taking deposit-rich polymetallic nodules off the ocean floor
Mining massive seafloor sulfide deposits
Stripping cobalt crusts from rock.

These nodules, deposits and crusts contain materials, such as nickel, rare earths, cobalt and more, that are needed for batteries and other materials used in tapping Renewable Energy and also for everyday technology like cellphones and computers.
Companies and governments view these as strategically important resources that will be needed as onshore reserves are depleted and demand continues to rise.
International Seabed Authority:
The ISA is an autonomous organization within the United Nations common system, with headquarters located in Kingston, Jamaica.
All States parties to the 1982 UNCLOS are members of the Authority, amounting to 168 members, including the European Union.