What Is a Pioneer Investor?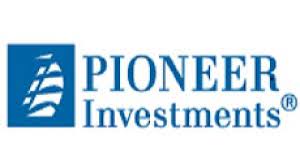 International Seabed Authority has officially designated India as a Pioneer Investor
Pioneer Investor is An early investment made in any new sector or technology. E.g. Polymetallic nodules at the ocean bed.
India's Step for PMN and Blue Economy:
The International Seabed Authority (ISA) and the Ministry of Earth Sciences also exchanged PMN (Polymetallic Nodules) exploration extension contract
India is framing the Blue Economy policy framework, which aims at covering the coastal economy, tourism, marine fishery, deep-sea mining etc.
As a part of the Deep Ocean Mission, India concluded the world's first locomotive trials of a deep-sea mining system in the central Indian ocean last year (2022).
Deep Ocean Mission:
It would develop a manned submersiblethat can carry three people to a depth of 6,000 meters in the ocean for exploring and, then, extracting minerals in the deep seabed.
It also aims to explore marine biodiversity for the sustainable use of resources.
It has recently been allocated Rs 600 Cr(Budget 2023-24)
International Seabed Authority:
ISA (HQ: Jamaica, est. 1994) is an intergovernmental body of 167 member states and the European Union established under the 1982 UN Convention on the Law of the Sea and its 1994 Agreement on Implementation
It comes under the United Nations Convention on the Law of the Sea (UNCLOS)for monitoring all activities related to mineral resources in the deep sea.
The international seabed is the area that lies beyond the limits of national jurisdiction and represents around 50% of the total area of the world's oceans.