Deciding Creamy Layer: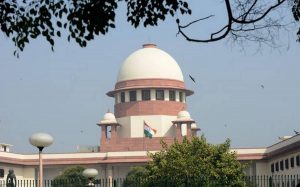 The Supreme Court of India recently held that the economic criterion cannot be the sole basis for deciding the creamy layer from among backward classes for the purpose of excluding it from the purview of providing reservation.
The SC was hearing a petition challenging two notifications issued by the Haryana government sub-classifying backward classes solely on economic basis while fixing the criteria for creamy layer.
SC Verdict:
Recalled the ruling in the Indra Sawhney-II case, reported in 2000.
Haryana's notifications have violated the law declared in the Indra Sawhney judgment by identifying creamy layer only on the basis of income.
The basis of exclusion of 'creamy layer' cannot be merely economic – the government cannot deny reservation to a person belonging to a backward community solely on the ground that he or she is rich.
Social advancement, higher employment in government services, etc, play an equal role in deciding whether such a person belonged to the creamy layer and could be denied quota benefits.
The SC has illustrated that 'creamy layer' would include "persons from backward classes who occupied posts in higher services like IAS, IPS and All India Services had reached a higher level of social advancement and economic status, and therefore, were not entitled to be treated as backward".
People with sufficient income who were in a position to provide employment to others should also be taken to have reached a higher social status and therefore, should be treated as outside the backward class.
Persons from backward classes who had higher agricultural holdings or were receiving income from properties, beyond a prescribed limit, do not deserve the benefit of reservation.
Creamy Layer:
The creamy layer sets a threshold within which OBC reservation benefits are applicable.
The creamy layer principle was based on the fundamental right to equality.
Unless it is applied, the genuinely deserving person would not access the reservation.
The basis of exclusion should not merely be economic, unless the economic advancement is so high that it necessarily means social advancement.
While the income of a person can be taken as a measure of his social advancement, the limit to be prescribed should not be such as to result in taking away with one hand what is given with the other.
The income limit must be such as to mean and signify social advancement.