What Is Collective Security Treaty Organization?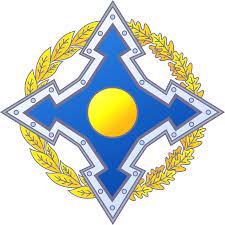 The Collective Security Treaty Organisation (CSTO) is planning to hold large military drills in Tajikistan next month, amid what it described as a deteriorating situation in neighbouring Afghanistan.
Tajikistan is the only country out of the six-member bloc led by Russia that shares a border with Afghanistan.
Moscow has moved to cement its position as a key player in the region after the United States' hasty retreat from Afghanistan and the Taliban's takeover of the country.
The group also said it has taken "collective measures" to ensure Tajikistan's security in case of an "aggravation" on its border with Afghanistan.
About Collective Security Treaty Organization:
It is an intergovernmental military alliance (six countries) that came into effect in 2002.
Its' origin can be traced to the Collective Security Treaty, 1992 (Tashkent Treaty).
The headquarter is located in the Russian capital of Moscow.
The objectives of the CSTO is to strengthen peace, international and regional security including cybersecurity and stability, the protection on a collective basis of the independence, territorial integrity and sovereignty of the member states.
Composition:
Current CSTO members are Armenia, Belarus, Kazakhstan, Kyrgyzstan, the Russian Federation and Tajikistan.
Afghanistan and Serbia hold observer status in the CSTO.