Editors Guild Of India: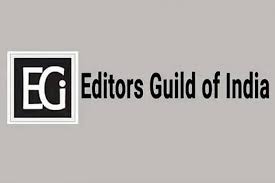 The Editors Guild of India flagged the Group of Ministers (GoM) report on the government's media strategy as an example of the government's "increasingly draconian attitude" towards any criticism.
The GoM, whose members include five Cabinet Ministers and four Ministers of State, was set up in mid-2020.
Editors Guild of India:
The Editors Guild was founded in 1978 with the twin objectives of protecting press freedom and for raising the standards of editorial leadership of newspapers and magazines.
Recommendations from Group of Ministers (GoM) Report on Media Strategy:

Identifying and engaging journalists – who had lost jobs but have been "supportive or neutral" to the present government – in various ministries so that their services could be used to project the government's image positively.
Further, the government should have an increased engagement with journalism schools as part of its long-term strategy since present students are future journalists.

Engaging with Foreign Media and NRIs:

There should be regular interaction with foreign media journalists as part of the government's global outreach so that "its perspective" is put out correctly in the international forum.
An effective system of communication with the NRI community should be established so that they can raise their voice against negative narratives in foreign countries.