Global Report On Health Equity For Disables: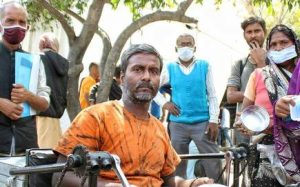 Ahead of the International Day of Persons with Disabilities (3rd December), the World Health Organization (WHO) has released a report titled- Global report on health equity for persons with disabilities.
Findings of the Report:
Currently, some 1.3 billion people, or one in six, worldwide suffer from major disabilities.
Because of the systemic and persistent health inequities, many persons with disabilities face the risk of dying much earlier even up to 20 years earlier—than persons without disabilities.
An estimated 80 % of people with disabilities reside in low- and middle-income countries with limited resources, making it difficult to address these inequities.
They are at a two-fold risk of contracting chronic illnesses like asthma, depression, diabetes, obesity, dental disorders and stroke.
Many of the discrepancies in health outcomes cannot be attributed to underlying health conditions but rather to preventable, unfair and unjust circumstances.