What Is eVTOL?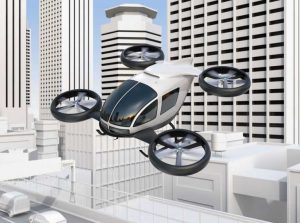 The Union Civil Aviation Minister, recently said that the Government of India is exploring the possibility of inviting manufacturers of Electric Vertical Take off and Landing (eVTOL) aircraft to set up base in India.
eVTOL: As the acronym suggests, an electric vertical take-off and landing (eVTOL) aircraft is one that uses electric power to hover, take off, and land vertically.
Most eVTOLs also use what is called as distributed electric propulsion technology which means integrating a complex propulsion system with the airframe.
This is a technology that has grown on account of successes in electric propulsion based on progress in motor, battery, fuel cell, and electronic controller technologies and also fuelled by the need for new vehicle technology that ensures urban air mobility (UAM).
As the technology so far is a mix of unpiloted and piloted aircraft, the areas in focus include "crash prevention systems".
There are also issues such as ensuring safety in case of powerplant or rotor failure.
Aircraft protection from cyberattacks is another area of focus.