What Is Sedition Law?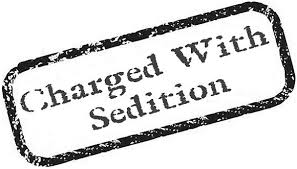 The Government has sought more time to submit its written response to petitions challenging the constitutional validity of Section 124A of the Indian Penal Code dealing with the offense of sedition.
In the year 2021, the CJI (Chief Justice of India) had questioned why a colonial law used against Mahatma Gandhi and Bal Gangadhar Tilak continued to survive in the law book after 75 years of Independence.
The Chief Justice had said sedition or Section 124A of the Indian Penal Code was prone to misuse by the government.
Sedition laws were enacted in 17th century England when lawmakers believed that only good opinions of the government should survive, as bad opinions were detrimental to the government and monarchy.
The law was originally drafted in 1837 by Thomas Macaulay, the British historian-politician, but was inexplicably omitted when the Indian Penal Code (IPC) was enacted in 1860.
Section 124A was inserted in 1870 by an amendment introduced by Sir James Stephen when it felt the need for a specific section to deal with the offence.
Today the Sedition is a crime under Section 124A of the Indian Penal Code (IPC).
Section 124A IPC:It defines sedition as an offence committed when "any person by words, either spoken or written, or by signs, or by visible representation, or otherwise, brings or attempts to bring into hatred or contempt, or excites or attempts to excite disaffection towards the government established by law in India".
Disaffection includes disloyalty and all feelings of enmity.
However, comments without exciting or attempting to excite hatred, contempt or disaffection, will not constitute an offence under this section.
Punishment for the Offence of Sedition: It is a non-bailable offence. Punishment under Section 124A ranges from imprisonment up to three years to a life term, to which a fine may be added.
A person charged under this law is barred from a government job.
They have to live without their passport and must produce themselves in the court at all times as and when required.