World Press Freedom Day: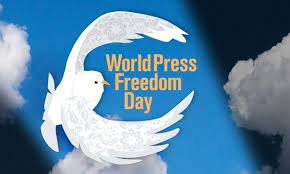 World Press Freedom Day is being observed on May 3, 2021.
World Press Freedom Day was proclaimed by the UN General Assembly in December 1993, following the recommendation of UNESCO's General Conference.
Since then, 3 May, the anniversary of the Declaration of Windhoek is celebrated worldwide as World Press Freedom Day.
The objective of the Day: To celebrate the fundamental principles of press freedom, assess the state of press freedom throughout the world, defend the media from attacks on their independence, and pay tribute to journalists who have lost their lives in the line of duty.
Theme: This year's theme "Information as a Public Good" serves as a call to affirm the importance of cherishing information as a public good.