RoDTEP Scheme: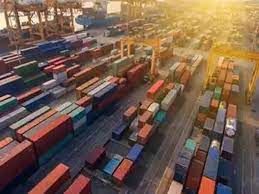 Centre has notified RoDTEP Scheme Guidelines and Rates (Remission of Duties and Taxes on Exported Products).
The scheme for zero rating of exports will boost our exports & competitiveness in the global markets. The rates of RoDTEP will cover 8555 tariff lines.
Scheme's objective is to refund, currently un-refunded:

Duties/ taxes/ levies, at the Central, State & local level, borne on the exported product, including prior stage cumulative indirect taxes on goods & services used in production of the exported product, and
Such indirect Duties/ taxes/ levies in respect of distribution of exported products.

Scheme is to be implemented by Customs through a simplified IT System. Rebate will be issued in the form of a transferable duty credit/ electronic scrip (e-scrip) which will be maintained in an electronic ledger by the Central Board of Indirect Taxes & Customs (CBIC).