Indo Pacific Maritime Domain Awareness Initiative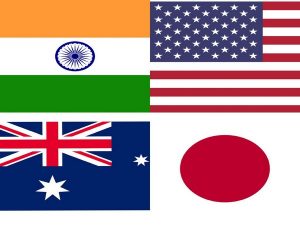 QUAD grouping consisting of India, Australia, Japan and the US rolled out an Indo-Pacific Maritime Domain Awareness (MDA) initiative for information sharing and maritime surveillance across the Indo Pacific region.
But Infrastructure constraints and continued delay in posting Indian liaison officers limit India's ability to further expand its role.
Indo Pacific Maritime Domain Awareness Initiative (IPMDA) initiative was announced at the Quad Leaders' Summit in Tokyo, 2022 to track "dark shipping" and to build a "faster, wider, and more accurate maritime picture of near-real-time activities in partners' waters" integrating three critical regions in the Indo-Pacific — the Pacific Islands, Southeast Asia, and the Indian Ocean Region (IOR).
Dark ships are vessels with their Automatic Identification System (AIS) – a transponder system – switched off so as not to be detectable.
It will also allow tracking other tactical-level activities, such as rendezvous at sea, as well as improve partners' ability to respond to climate and humanitarian events and to protect their fisheries, which are vital to many Indo-Pacific economies.
The IPMDA will help QUAD countries as well as littoral states in the backdrop of expanding Chinese naval presence across the region.
This will further increase the existing role of Indian Liaison Officers in building linkages with various agencies in their home countries.