What Is The Principle of Reasonable Accommodation?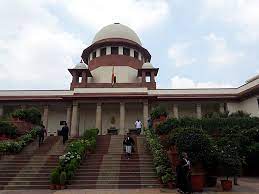 In the context of hijab controversy, the Karnataka High Court ruled in favour of the State's circular that required students in educational institutions should only wear prescribed uniforms.
The decision effectively upheld the denial of entry to students wearing the hijab.
The court rejected an argument in support of permitting Muslim girls wearing head-scarves that was based on the principle of 'reasonable accommodation'.
'Reasonable accommodation' is a principle that promotes equality, enables the grant of positive rights and prevents discrimination based on disability, health condition or personal belief.
Its use is primarily in the disability rights sector.
It captures the positive obligation of the State and private parties to provide additional support to persons with disabilities to facilitate their full and effective participation in society.
For a person with disability, the constitutionally guaranteed fundamental rights to equality (Article 14), the six freedoms (Article 19) and the right to life (Article 21) will ring hollow if they are not given this additional support that helps make these rights real and meaningful for them.
Article 2 of UN Convention on the Rights of People with Disabilities (UNCRPD): It is necessary and appropriate modification and adjustments not imposing a disproportionate or undue burden to ensure to persons with disabilities the enjoyment or exercise on an equal basis with others of all human rights and fundamental freedoms.