Tribal TB Initiative: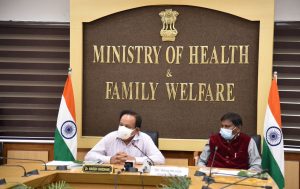 Union Health Minister Dr. Harsh Vardhan launched the 'Tribal TB Initiative' in pursuit of TB Mukt Bharat.
A Guidance Note on Joint Action Plan for Tuberculosis (TB) Elimination, a Special Edition of Tribal Ministry's Publication 'ALEKH' on TB, and a document on Tribal Tuberculosis (TB) Initiative was also released.
Over 104 million tribal population lives in India, across 705 tribes, accounting for 8.6 % of the country's population.
177 tribal districts were identified as high priority districts where physical remoteness, malnutrition, poor living conditions, and lack of awareness contribute to the vulnerability of the tribal population to TB.
Initially, the activities of the joint plan will be focusing on 161 districts across 18 identified States.
This would involve periodic TB active case finding drives and provision of TB Preventive Therapy (IPT) to identified vulnerable populations and develop long-term mechanisms for vulnerability reduction.
The Union Territories of Lakshadweep and the district of Badgam in Jammu and Kashmir have been declared TB Free on World TB Day this year.
The government has already increased the Budget allocation for TB in India four-fold in the last 5 years.