Who Was Rani Gaidinliu?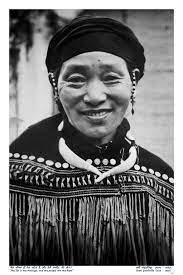 The 'Rani Gaidinliu Tribal Freedom Fighters Museum' is being built in Manipur's Tamenglong district (Rani Gaidinliu's birthplace).
The museum would help preserve and exhibit artefacts related to the tribal freedom fighters, involved in different stages of the fight against the British colonial rule like Anglo-Manipuri War, Kuki-Rebellion, Naga-Raj movements, among others.
Rani Gaidinliu was a Naga spiritual leader.
Gaidinliu belonged to the Rongmei clan of the Zeliangrong tribe in the Tamenglong district of western Manipur.
Born on January 26, 1915.
At 13, she became associated with freedom fighter and religious leader, Haipou Jadonang, and became his lieutenant in his social, religious and political movement.
Jadonang, who was also a Rongmei, started the 'Heraka movement', based on ancestral Naga religion, and envisioned an independent Naga kingdom (or Naga-Raja).
Rani Gandiliu's association with Jadonang prepared her to fight the British. After the execution of Jadonang, she took up the leadership of the movement — which slowly turned political from religious.
Rani started a serious revolt against the British and was eventually imprisoned for life. She was released after 14 years, in 1947.