Innovative Finance Facility For Climate In Asia And The Pacific (IF-CAP) Program: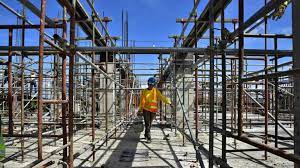 The Asian Development Bank (ADB) has announced the Innovative Finance Facility for Climate in Asia and the Pacific (IF-CAP) program to accelerate climate change financing in the region.
IF-CAP is the first-of-its-kind multi-donor financing partnership facility with the goal of scaling-up finance for accelerated action against climate change in Asia and the Pacific.
Launched on 2 May 2023 ,Owner Asian Development Bank (ADB)
Initial Partners are  Denmark, Japan, the Republic of Korea, Sweden, the United Kingdom, and the United States
Benefits:

The multiplier effect of up to $5 in much-needed climate finance for every $1 of guarantees (model of '$1 in, $5 out')
 Financing will help vulnerable countries in Asia and the Pacific region meet their mitigation and adaptation goals.
Support ADB's raised ambition for $100 billion in climate finance from 2019-2030.

Financing Mechanisms are Global Environment Facility (GEF), Green Climate Fund (GCF), Adaptation Fund, and Loss and Damage Fun
Funding Sources are  Bilateral and multilateral sources, the private sector, and philanthropies including the Global Energy Alliance for People and Plane
The initial ambition of $3 billion in guarantees could create up to $15 billion in new loans for much-needed climate projects across Asia and the Pacific.