World Economic Outlook: IMF: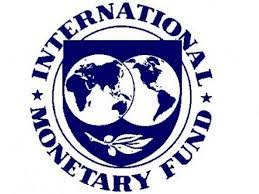 The latest edition of the International Monetary Fund's (IMF) World Economic Outlook has cut its 2021 growth forecast for India to 9.5% from 12.5% estimated earlier in April 2021.
While re-calibrating its forecast IMF considered two major factors which are access to vaccines and risk of new Corona-variants.
Indian Economy:
Indian economy is expected to grow by 9.5% in 2021 and 8.5% in 2022 (larger than the 6.9% it had projected in April).
In 2020, India's economy witnessed an estimated contraction of 8%.
The IMF has cut its growth forecast because of the Covid-19 Second Wave that hit the recovery momentum, damaging consumer confidence and rural demand.
Global Economy:
Retained its global growth forecast at 6% for the year 2021, and it is expected to grow at 4.9% for the year 2022.
In 2020, the global economy contracted by 3.3%
Global Trade Volume: Revised up its predictions of global trade volume growth by a sharp 130 bps for 2021 to 9.7% and 50 bps for 2022 to 7%.
India is set to benefit from an expected rise in global trade prospects once its supply side gains traction.