World Economic Situation And Prospects (WESP) Report: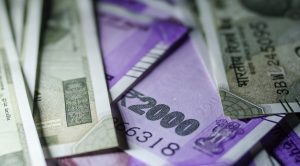 According to the World Economic Situation and Prospects (WESP) report that was released by the United Nations on 18th May 2022, the global economy this year is expected to grow by only 3.1 per cent.
The earlier prediction in January was 4.0 per cent but the rate was slashed mainly due to the war in Ukraine.
This report has been published by the Department of Economic and Social Affairs (DESA) of the UN.
The forecast has revealed that the Ukraine conflict and the COVID-19 pandemic have increased commodity and food prices, thus increasing the inflationary pressures.
According to this report, global inflation this year is set to reach 6.7 per cent.
The high inflation rate in the developing and least developed countries is reducing the real income of the households.
This can be seen mostly in those countries where there is more poverty along with constrained wage growth and there is less fiscal support to soften the impact of higher food prices.
Also, the United States Federal Reserve's monetary tightening will also affect the developing and the least developed nations.
The growth prospects downgrade is affecting all countries across the world including major economies like the United States, the European Union, China, etc as well as other major economies.
Higher food and energy prices are mostly affecting the developing economies that import a lot of commodities, especially the African countries.
The WESP report has highlighted that the war between Russia and Ukraine is impacting every region across the globe.
Due to this war, energy prices have increased drastically.
The European Union faced a blunt of this effect as around a quarter of Europe's energy consumption is in the form of natural gas and oil imports from Russia.
The sudden halt of energy outflows from Russia has led to an increase in energy prices.