World Immunization Week 2022: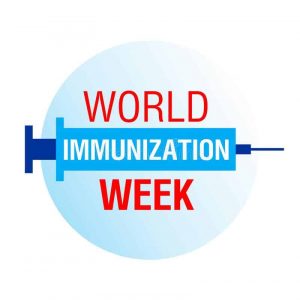 World Immunization Week 2022 was celebrated from 24th to 30th April 2022.
The theme of 2022 is Long Life for All and it aims to unify people around the idea that vaccines make it possible for us to follow our dreams, protect our loved ones and live a long, healthy life.
World Immunization Week is a health campaign coordinated by the World Health Organization (WHO) and celebrated in the last week of April, every year.
It aims to promote the use of vaccines to protect people of all ages against disease.
Immunization saves millions of lives and is widely recognized as one of the world's most successful and cost-effective health interventions.
Yet, there are still nearly 20 million unvaccinated and under-vaccinated children in the world today.