What Is Currency Chest?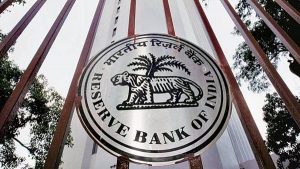 Two cases were recently registered after RBI detected fake notes from the SBI currency chest in Kochi, Kerala.
Currency Chest is a place where the Reserve Bank of India (RBI) stocks the money meant for banks and ATMs.
The RBI has authorised select scheduled banks to establish currency chests.
The monitoring authority over the chests lies with the RBI.
They are inspected by representatives of RBI from time to time.
Whenever new currency notes are printed by RBI, they are first delivered to currency chests.
These notes are then delivered to other banks by the banks holding the currency chests.
They act as cash distribution centres.
These currency chests are expected to distribute banknotes and rupee coins to other bank branches in their area of operation.
RBI takes back soiled notes and mutilated notes from the public through currency chests.
If the bank has an excess cash balance, the excess is moved to the currency chest.
In a vice versa situation, when the bank is low on cash balance, the currency chest provides it.