World Health Day: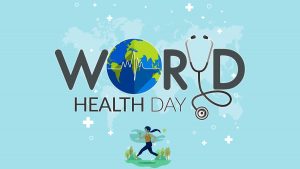 World Health Day is celebrated on April 07, 2021.
The World Health Day is a global health awareness day celebrated every year on 7 April, under the sponsorship of the World Health Organization (WHO).
Since 1950, World Health Day is held annually on April 7.
The date of April 7 marks the anniversary of the founding of WHO in 1948.
The theme of this year is Building a fairer, healthier world for everyone.