Daily Current Affairs for Government Exams:
Today Current Affairs:12th March 2020 for UPSC IAS exams, State PSC exams, SSC CGL, State SSC, RRB, Railways, Banking Exam & IBPS, etc
Contents:
WHO declares Corona Virus as GLOBAL PANDEMIC:
Epidemic disease Act,1897
Zero Accident Mission of Railways:
6th International Day of Yoga
AT-1 BONDS:
Foreign Direct Investment (FDI) inflow to India
Insolvency and Bankruptcy Code (Amendment) Bill passed in the Parliament:
Yuva vigyani karyakram:
National Supercomputing Mission
Cocoon production in Karnataka has picked up to meet the growing demand for indigenous silk.
Divya Kala Shakti
Hindu Adoption
Role of L-G and govt. intertwined:
Consumer disputes redressal forum
Other important current affairs
1.WHO declares Corona Virus as GLOBAL PANDEMIC: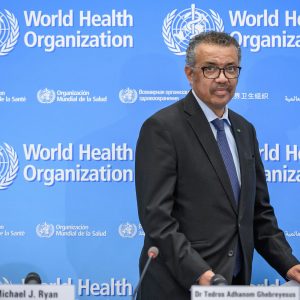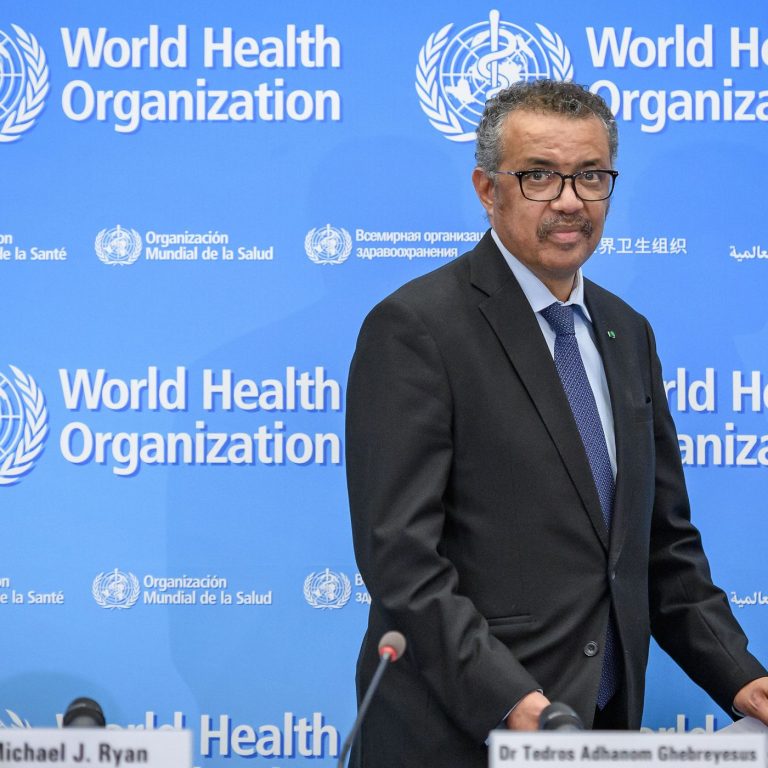 The World Health Organization declared the Corona Virus as Global Pandemic as it is rapidly spreading across the world. Today there are more than 126,369 people infected with the COVID-19 virus. The virus has so far killed 4,634 people.
Pandemic:
The United States Centre for Disease Control and Prevention defines a pandemic as the epidemic spread over several countries affecting a large number of people. On the other hand, Epidemics is the sudden increase in the number of cases of the disease above what is normally expected among the population in that area.
Pandemic Diseases:
Throughout the history of pandemic diseases, Black Death was the deadliest. It killed more than 75 to 200 million people in the 14th century.
The recent pandemics include the 2009 Flu pandemic (H1N1) and 1918 Influenza Pandemic (also known as Spanish Flu).
Flu Pandemic:
H1N1 Influenza was a new strain of the virus that affected 11% to 21% of the global population.
It was first identified in the state of Mexico.
2.Epidemic disease Act,1897: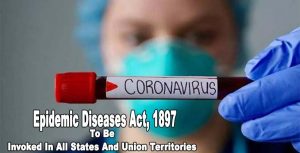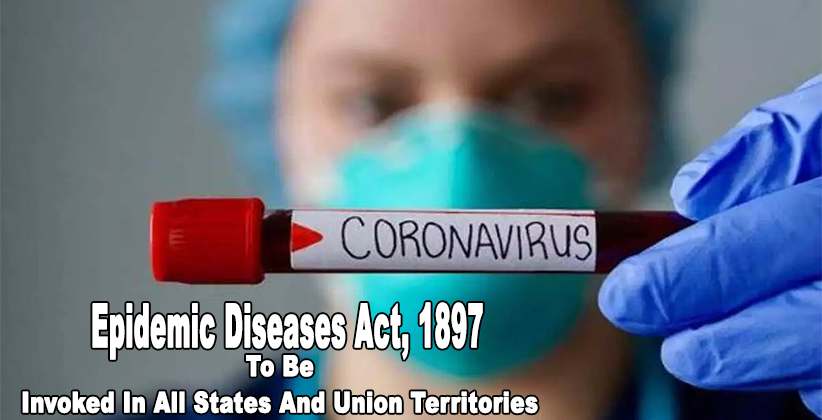 A High-level Group of Ministers has decided that all States/UTs should be advised by Health Ministry to invoke provisions of Section 2 of Epidemic Disease Act, 1897 so that all advisories being issued from time to time by the Ministry of Health & Family Welfare/State/UTs are enforceable.
The Epidemic Act is meant "to provide for the better prevention of the spread of dangerous epidemic diseases".
Section 2 of the act empower the state government to take special measures and prescribe regulations as to dangerous epidemic disease.
Section 2A of the Act empowers the central government to take steps to prevent the spread of an epidemic.
According to section 3 of the act, Any person disobeying any regulation or order made under this Act shall be deemed to have committed an offense punishable under section 188 of the Indian Penal Code.
3.Zero Accident Mission of Railways: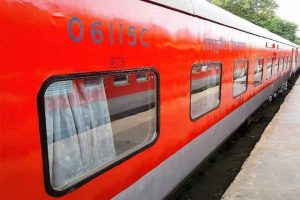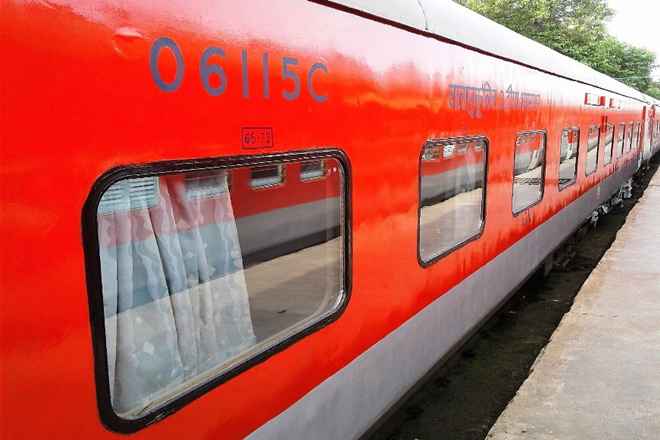 Mission Zero Accident was one of the Missions announced in the Railway Budget 2016-17.
It comprises the following two sub-missions.

Elimination of Unmanned Level Crossings (UMLC): All unmanned level crossings on Broad Gauge were eliminated in January 2019.
Train Collision Avoidance System (TCAS): Train Collision Avoidance System is an indigenous Automatic Train Protection (ATP) system developed in association with Indian manufacturers. The system is under implementation South Central Railway.

In the Budget 2017-18, an exclusive fund called "Rashtriya Rail Sanraksha Kosh" (RRSK) was created with a corpus of ₹1 lakh crore over a period of 5 years for giving a major boost to safety-related works.
Safety category staff is given training in Disaster Management with emphasis on Relief, Rescue and Rehabilitation (three 'R's), Threat Perception and Emergency Response, Fighting and use of Fire Extinguishers and First Aid.
Railway Training Institutes are allocated funds on an annual basis for the development of infrastructure, development of training modules/training materials, the conduct of training programs, etc.
Further, in compliance with orders of the Supreme Court of India and as recommended by a committee of experts constituted at All India Institute of Medical Sciences (AIIMS), instructions have been issued to provide a Medical Box containing life-saving medicines, equipment, oxygen cylinder, etc. at all Railway stations and passenger carrying trains.
3.6th International Day of Yoga: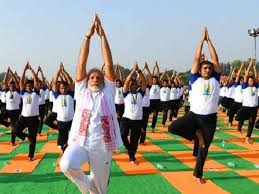 The Major national event for the 6th International Day of Yoga is to be held in Leh, the capital of Ladakh on 21st June 2020. The event is to be led by PM Modi.
Since 2015, PM Modi leads a mass demonstration of Yoga every year on the International Day of Yoga.
This year, the Yoga demonstration is to be different as it is being held at higher altitudes.
More than 15,000 to 20,000 people are expected to participate in the event.
The IDY is being celebrated since 2015. The idea was introduced in the United Nations in 2014. Today more than 200 countries observe IDY. It is also called the World Yoga Day.
As June 21 is the longest day in the Northern Hemisphere, this day has been chosen. This is also when the earth shifts towards Summer Solstice. The event has great significance in Yogic Science.
4.AT-1 BONDS: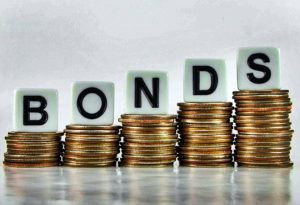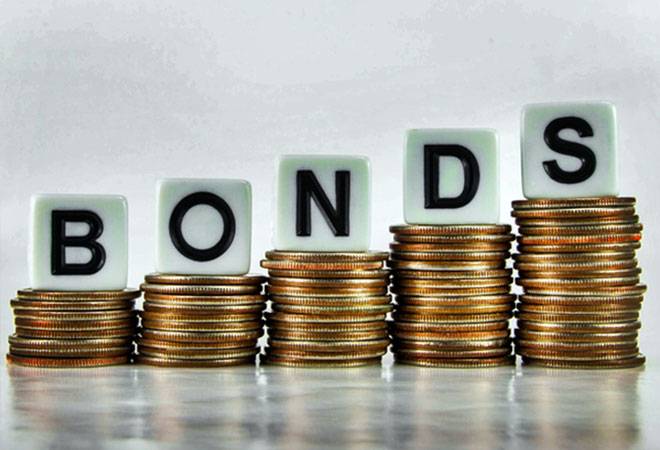 The RBI reconstruction plan for Yes Bank puts to risk nearly Rs 9,000 crore worth of AT-1 bonds. The bondholders have reportedly postponed their legal challenge to the RBI's scheme.
AT-1, short for Additional Tier-1 bonds, are a type of unsecured, perpetual bonds that banks issue to shore up their core capital base to meet the Basel-III norms.
As per RBI rules based on the Basel-III framework, AT-1 bonds have principal loss absorption features, which can cause a full write-down or conversion to equity on breach of a pre-specified trigger of common Tier 1 capital ratio falling below 6.125 percent.
AT-1 bonds have several unusual features:

One, these bonds are perpetual and carry no maturity date. Instead, they carry call options that allow banks to redeem them after five or 10 years.
Two, banks issuing AT-1 bonds can skip interest payouts for a particular year or even reduce the bonds' face value without getting into hot water with their investors, provided their capital ratios fall below certain threshold levels.
5. Foreign Direct Investment (FDI) inflow to India.:
Union Commerce and Industry Minister Piyush Goyal informed Lok Sabha about the total Foreign Direct Investment (FDI) inflow to India.
The total Foreign Direct Investment (FDI) inflow was over 318 billion US dollars between 2014 and September 2019 representing nearly 50 percent of the cumulative FDI in India since April 2000.
In 2018-19, the FDI inflow stood at a record 62 billion US dollars, highest ever recorded for a fiscal year.
6. Insolvency and Bankruptcy Code (Amendment) Bill passed in the Parliament: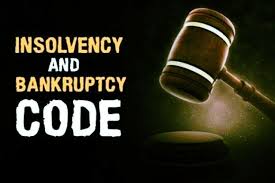 Insolvency and Bankruptcy (Amendment) Bill, 2020 has been passed in the parliament. It was earlier passed by Lok Sabha and is now being passed by Rajya Sabha.
The amendments were earlier introduced as ordinances. Now after the Parliament session began the ordinance was introduced as a bill. And the bill has now been passed as an act in the parliament.
The amendment aims to protect the successful bidders of insolvent companies from the risk of criminal proceedings.
The criminal proceedings may be expected from previous promoters of the company.
8.Yuva vigyani karyakram: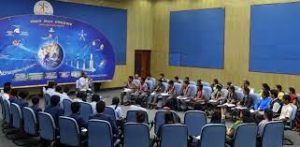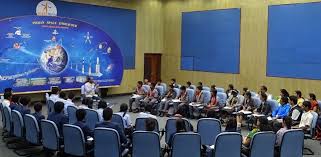 ISRO has shortlisted 358 high school students from across the country to be part of this programme.
Launched by the Indian Space Research Organisation.
It is a special program for School Children, in tune with the Government's vision "Jai Vigyan, Jai Anusandhan".
The Program is primarily aimed at imparting basic knowledge on Space Technology, Space Science and Space Applications to the younger ones with the intent of arousing their interest in the emerging areas of Space activities.
It is proposed to select 3 students each from each State/ Union Territory to participate in this program covering CBSE, ICSE and State syllabus.
Those who have just completed the 9th standard will be eligible for online registration.
The selection is based on the 8th Standard academic performance and extracurricular activities.
Students belonging to the rural area have been given special weightage in the selection criteria.
In case there is a tie between the selected candidates, the younger candidates will be given priority.
7.National Supercomputing Mission: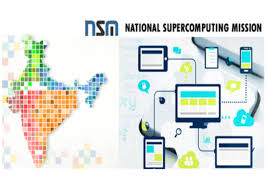 Recently, a Right to Information (RTI) reply has revealed that India has produced just three supercomputers since 2015 under the National Supercomputing Mission (NSM).
National Supercomputing Mission
The National Supercomputing Mission was announced in 2015, with an aim to connect national academic and R&D institutions with a grid of more than 70 high-performance computing facilities at an estimated cost of ₹4,500 crores over the period of seven years.
It supports the government's vision of 'Digital India' and 'Make in India' initiatives.
The mission is being implemented by the Department of Science and Technology (Ministry of Science and Technology) and Ministry of Electronics and Information Technology (MeitY), through the Centre for Development of Advanced Computing (C-DAC), Pune and Indian Institute of Science (IISc), Bengaluru.
It is also an effort to improve the number of supercomputers owned by India.
These supercomputers will also be networked on the National Supercomputing grid over the National Knowledge Network (NKN).
The NKN connects academic institutions and R&D labs over a high-speed network.
Under NSM, the long-term plan is to build a strong base of 20,000 skilled persons over the next five years who will be equipped to handle the complexities of supercomputers.
8. Cocoon production in Karnataka has picked up to meet the growing demand for indigenous silk.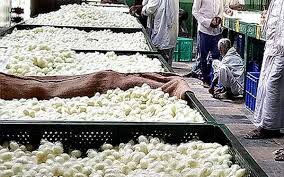 Silk imports from China have been badly hit on account of Coronavirus.
Sericulture:

It is an agro-based industry.
It involves the rearing of silkworms for the production of raw silk, which is the yarn obtained out of cocoons spun by certain species of insects.
The major activities of sericulture comprise of food-plant cultivation to feed the silkworms which spin silk cocoons and reeling the cocoons for unwinding the silk filament for value-added benefits such as processing and weaving.
Domesticated silkworm (Bombyx mori) is raised for the purpose of sericulture.
The Government of India has allocated ₹2161.68 crores for three years i.e. 2017-2020 to its Central Sector Scheme 'Silk Samagra' for the development of sericulture in the country.

Silk Production in India:

There are five major types of silk of commercial importance, obtained from different species of silkworms.
These are Mulberry, Oak Tasar & Tropical Tasar, Muga and Eri.
Except for mulberry, other non-mulberry varieties of silks are wild silks, known as Vanya silks.
India has the unique distinction of producing all these commercial varieties of silk.
South India is the leading silk producing area of the country and is also known for its famous silk weaving enclaves like Kancheepuram, Dharmavaram, Arni, etc.
9."Divya Kala Shakti::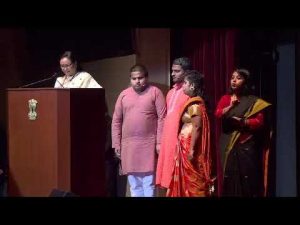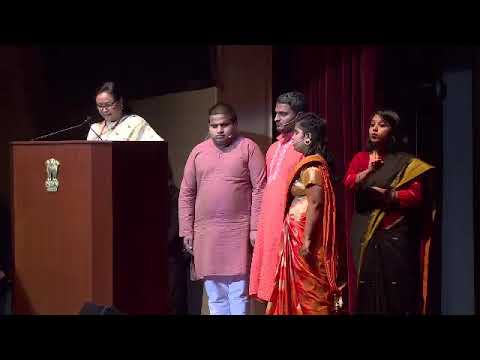 The first-ever regional event "Divya Kala Shakti: Witnessing the Abilities in Disabilities" is being organized in Chennai (Tamil Nadu) on 12th March 2020.
Divya Kala Shakti is a cultural event that provides a wider and unique platform to showcase the potential of Persons with Differently Abled in the field of performing art, music, dance, acrobatics, etc.
The Ministry of Social Justice and Empowerment had organized the event at the national level on 18th April and 23rd July 2019.
In Chennai, the event is being organized by the National Institute for Empowerment of Persons with Multiple Disabilities (Divyangjan), Chennai in collaboration with the Department of Empowerment of Persons with Disabilities (Divyangjan), Ministry of Social Justice and Empowerment, Government of India.
About 98 children and youth with different disabilities from the Southern region will participate in the event.
They will perform the dance, music, etc. in classical, folk and modern style.
This event also includes for the first time Yoga and Acrobatics.
National Institute for Empowerment of Persons with Multiple Disabilities (NIEPMD) was established in the year 2005 in Chennai under the Department of Empowerment of Persons with Disabilities.
It serves as a national resource center for the empowerment of persons with Multiple Disabilities.
10.Hindu Adoption: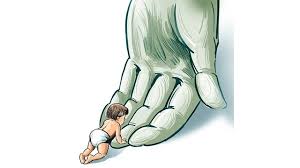 Supreme Court has held that a Hindu adoption is not valid unless the man takes prior consent from his wife and that there is an actual ceremony of adoption
These two conditions were mandated in the Hindu Adoptions and Maintenance Act of 1956
Central Adoption Resource Authority (CARA) is the statutory body of the Ministry of Women & Child Development
It is established under the Juvenile Justice Act, 2015.
It is a nodal body for the adoption of Indian children.
It is mandated to monitor and regulate in-country and inter-country adoptions.
It deals in orphan, abandoned or surrendered children.
It deals with inter-country adoptions according to Hague Convention on Inter-country Adoption, 1993 ratified by India in 2003.
11.Role of L-G and govt. intertwined:
Madras High Court has set aside its own order restraining the L-G from interfering in the day-to-day affairs of the elected government of the union territory.
Previously, On March 30, 2019, the Madras High Court had said that the L-G does not have the power to interfere in the day-to-day activities of the union territory.
LG also have doesn't the right to seek any government documents from the Puducherry government.
Observations made by the High Court in its latest order:
The role of Puducherry's Lieutenant Governor and that of an elected government in the Union Territory were intertwined as per law, and therefore they were expected to act in unison and not in division.
In the past judgment on these issues, the single judge had erred in holding that the Puducherry Legislative Assembly enjoys similar powers to that of a State legislature.
The Government of Union Territories Act, 1963 provides for a Legislative Assembly of Pondicherry (as Puducherry was then called), with a Council of Ministers to govern the "Union Territory of Pondicherry".
The same Act says that the UT will be administered by the President of India through an Administrator (LG).
Section 44 of the Act, says the Council of Ministers headed by a Chief Minister will "aid and advise the Administrator in the exercise of his functions in relation to matters with respect to which the Legislative Assembly of the Union Territory has the power to make laws".
The same clause also allows the LG to "act in his discretion" in the matter of lawmaking, even though the Council of Ministers has the task of aiding and advising him.
In case of a difference of opinion between the LG and his Ministers on any matter, the Administrator is bound to refer it to the President for a decision and act according to the decision given by the President.
However, the Administrator can also claim that the matter is urgent, and take immediate action as he deems necessary.
12.Consumer disputes redressal forum:
A district consumer disputes redressal forum in New Delhi has directed e-commerce platform Flipkart to compensate a complainant by paying over ₹11,000 for delivering a defective mobile handset and failing to redress the grievance.
Dispute redressal under the Consumer Protection Act:
The Consumer Protection Act, 1986 provides for a 3-tier structure of the National and State Commissions and District Forums for the speedy resolution of consumer disputes. They are quasi-judicial bodies.
Each District Forum is headed by a person who is or has been or is eligible to be appointed as a District Judge and each State Commission is headed by a person who is or has been a Judge of High Court.
The provisions of this Act cover 'goods' as well as 'services'. The goods are those which are manufactured or produced and sold to consumers through wholesalers and retailers. The services are in the nature of transport, telephone, electricity, housing, banking, insurance, medical treatment, etc.
Other important current affairs:
1. On March 11, 2020, the World Bank, Government of India and Government of Himachal Pradesh signed a loan agreement of 80 million USD to increase agricultural productivity and improve water management practices in Himachal Pradesh.
The loan is to be used to implement the project in around 428 Gram Panchayats.
The Panchayats have spread over 10 districts in Himachal Pradesh. More than 400,000 smallholder farmers, pastoral communities and women are to be benefitted from the project.
The Project will also provide funds to install water monitoring stations.
This will help lay the foundation for future water budgets and will also ensure better land use.
2. BI-LUMINESCENT SECURITY INKCSIR-National Physical Laboratory has discovered a bi-luminescent security ink to Curb Fake Printing of Passports and Counterfeiting of Currency Notes.
CSIR-National Physical Laboratory has developed a bi-luminescent security ink that glows in red and green colors when illuminated by two different excitation sources at 254 nanometers (nm) and 365 nm, respectively.
The ink was prepared in a batch of 1kg and given to Bank Note Press (BNP), Dewas, a unit of Security Printing Minting Corporation of India Ltd. (SPMCIL), New Delhi.
The ink is found comparable to the standards that are in use. The formulation can be used to check the authenticity of passports, Government documents, tamper-evident labels, identity cards, etc.
3. The High Court of Bangladesh has ordered that 'Joy Bangla' will be the national slogan of Bangladesh.
'Joy Bangla' was the main slogan during the liberation war of Bangladesh fought against Pakistan in 1971.
The first President of Bangladesh Sheikh Mujibur Rahman also used 'Joy Bangla' in his speeches and especially during his historic 7th March speech in 1971 declaring the goal of independence for Bangladesh.
4. Various government authorities have invoked their respective powers under the Disaster Management (DM) Act, 2005 to deal with the novel coronavirus (COVID-19) outbreak in the country.
Delegation of Powers to the Ministry of Health and Family Welfare:
The powers exercised by the home secretary for being the Chairman of the National Executive Committee (NEC) under section 10 of the DM Act (2005) have been delegated to the Ministry of Health and Family welfare.
Section 10 evaluates the preparedness at all governmental levels for the purpose of responding to any threatening disaster situation or disaster and give directions, where necessary, for enhancing such preparedness.
It also lays down guidelines for, or give directions to, the concerned Ministries or Departments of the Government of India, the State Governments and the State Authorities regarding measures to be taken by them in response to any threatening disaster situation or disaster
Thus it majorly monitors and implements the national plan and the plans prepared by the ministries or departments of the central government and gives superintendence power to the officer executing plans.
The delegation would help to enhance preparedness and containment of novel coronavirus (COVID-19) in the country.
5. The University of Agricultural and Horticultural Sciences (UAHS), Shivamogga (Karnataka), has developed a new variety of paddy, 'Sahyadri Megha'.
The University has developed a new variety to prevent the decline in the area under paddy cultivation.
Sahyadri Megha is a red variety of paddy that is resistant to blast disease and rich in nutrients.
It was developed under the hybridization breeding method by cross-breeding the best among the 'Jyothi' variety with that of 'Akkalu', a disease-resistant and protein-rich paddy variety.
The new variety will be notified under the Indian Seed Act 1966 shortly after which it will become part of the seed chain.
6. Poachers have killed two extremely rare white giraffes in northeast Kenya, leaving just one such animal in the world.
The white giraffes were first spotted in 2016.
The white appearance of the giraffe is due to leucism, a genetic condition that causes skin cells to have no pigmentation.
Leucism is different from albinism where no melanin is produced at all.
Melanin is a dark biological pigment found in skin, hair, feathers, scales, eyes, and some internal membranes.
7. Uttar Pradesh's government has challenged in Supreme Court an Allahabad High Court order to the district and police authorities in Lucknow to "forthwith" remove roadside banners displaying the personal details of select persons accused of "vandalism" during the anti-Citizenship (Amendment) Act protests in December 2019.
The State has also challenged the jurisdiction of the Allahabad Bench of the High Court to suo motu take cognizance of the banners in Lucknow.
The State has argued that the HC erred in invoking public interest jurisdiction, saying it was available only to address the problems plaguing the underprivileged lot.
The persons whose personal details were displayed on the banners were "capable enough to agitate their grievance, if any, at their own".
8. The Association of Mutual Funds in India (AMFI) has written to the Reserve Bank of India (RBI) and the Securities and Exchange Board of India (SEBI) to allow fund houses a temporary write-down of additional tier 1 bond of Yes Bank to avoid a huge hit on the net asset value of schemes that hold such bonds.
This assumes significance as many fund houses stand to lose thousands of crores if the additional tier 1 bonds are completely written off.
Under the Based III framework, banks' regulatory capital is divided into Tier 1 and Tier 2 capital.
Tier 1 capital is subdivided into Common Equity (CET) and Additional Capital (AT1).
Additional Tier-1 bonds:

They are a type of unsecured, perpetual bonds that banks issue to shore up their core capital base to meet the Basel-III norms.
These have higher rates than tier-II bonds.
These bonds have no maturity date.
The issuing bank has the option to call back the bonds or repay the principal after a specified period of time.
The attraction for investors is a higher yield than secured bonds issued by the same entity.
Individual investors too can hold these bonds, but mostly high net worth individuals (HNIs) opt for much higher risk, higher-yield investments.
9. The Supreme Court has reiterated that forcible dispossession of a person of his private property without due process of law is a violation of human rights.
In a recent judgment, the court stressed that the right to property is both a human right and a constitutional right — the latter under Article 300A of the Constitution.
Parliament passes amendment allowing Putin to stay in power:
Constitutional changes allowing Vladimir Putin to run for President again in 2024 were passed recently in Russia's lower house of Parliament.
New amendments make way for Putin to potentially stay in power until 2036.
Putin is currently required by the Constitution to step down in 2024 when his second sequential and fourth presidential term ends. But the amendment would formally reset his presidential term tally to zero.
The "reset to zero" proposal would mean "removing the restriction for any person, any citizen, including the current president, and allowing them to take part in elections in the future, naturally in open and competitive elections".
10. Pankaj Advani wins 34th National Snooker title
Ace Indian cueist Pankaj Advani clinched the National 6-Red Snooker Championship with a convincing 7-3 final over Maharashtra's Ishpreet Singh in Ahmedabad.
It is overall 34th national title for Advani.
In the women's edition, Amee Kamani overcame Vidya Pillai 4-2 to win the title.
11. SBI cuts fixed deposit rates, MCLRs in 2nd reduction in a month
State Bank of India has announced a reduction in its MCLR or marginal cost of funding-based lending rates by 10-15 basis points across tenors, and a cut in its fixed deposit interest rates.
The SBI has reduced retail term deposits (less than Rs 2 crore) by 10 to 50 basis points for a few tenors.
The new rates for home loans and fixed deposits will take effect from 10th March.
The SBI also reduced bulk FD rates by 15 bps for deposits with tenors of 180 days and above.
12. Maharashtra government has approved the implementation of "happy hour" for autorickshaws as recommended by Khatua panel.
A government resolution states that fares will be slashed by 15 percent between 12 noon and 4 pm.
The decision will however not be applicable to local taxis and app-based taxis.
The new concept will turn lean hours to happy hours, especially for housewives and senior citizens who normally don't have a fixed schedule for their outings.