Today Current Affairs: 12th March 2021 for UPSC IAS exams, State PSC exams, SSC CGL, State SSC, RRB, Railways, Banking Exam & IBPS, etc
Autocratisation Goes Viral: Report: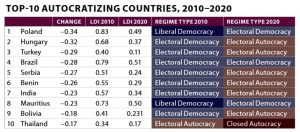 India has been classified as an "electoral autocracy" in the annual report named Autocratisation Goes Viral of Sweden-based Varieties of Democracy (V-Dem) Institute.
This report comes just after the US watchdog Freedom House downgraded India's status to "partly free" in its 'Freedom in the World 2021' report.
The V-Dem Institute, an independent research organization founded in 2014 by Swedish political scientist Staffan Lindberg.
It produces its annual report on the state of democracy around the world based on a dataset of almost 30 million data points for 202 countries.
The global decline of liberal democracies was 'steep' in the past 10 years in the Asia-Pacific region, Central Asia, Eastern Europe and Latin America.
Apart from India, countries like Brazil and Turkey figured among the top 10 countries that slipped in rankings that were part of the G-20 nations.
India was previously classified as an electoral democracy, however, the latest report classified it as an electoral autocracy.
India is now as autocratic as is Pakistan, and worse than both its neighbors Bangladesh and Nepal.
Political rights and civil liberties in the country have deteriorated since 2014, with increased pressure on human rights organizations, rising intimidation of academics and journalists, and a spate of bigoted attacks, including lynchings, aimed at Muslims.
Mt. Sinabung, An Active Volcano On Indonesia's Sumatra Island Has Erupted: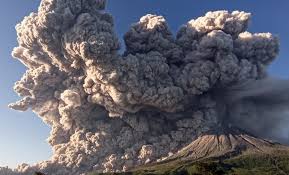 Earlier, other volcanoes of Indonesia- Merapi volcano and Semeru volcano- had erupted.
Mt. Sinabung:
Mt. Sinabung (2,600-metre) is located in Karo regency, North Sumatra.
Sinabung is among more than 120 active volcanoes in Indonesia, which is prone to seismic upheaval due to its location on the Pacific Ring of Fire.
The volcano was dormant for 400 years before exploding in 2010.
It exploded again in 2014,2016, and 2020.
The Ring of Fire also referred to as the Circum-Pacific Belt, is a path along the Pacific Ocean characterized by active volcanoes and frequent earthquakes.
It traces boundaries between several tectonic plates—including the Pacific, Cocos, Indian-Australian, Nazca, North American, and Philippine Plates.
The abundance of volcanoes and earthquakes along the Ring of Fire is caused by the amount of movement of tectonic plates in the area.
75% of Earth's volcanoes i.e. more than 450 volcanoes are located along the Ring of Fire. 90% of Earth's earthquakes occur along its path.
AsterX: France's First Space Military Exercise: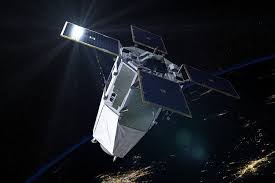 Amid the growing competition among the world powers in the field of space, France has begun its first space military exercises to test its ability to defend its satellites.
The exercise drills are codenamed "AsterX" to commemorate the first French satellite Asterix from 1965.
The exercises are part of France's strategy to become the world's third-largest space power, after the USA and China.
These space military exercises are the first-ever attempt not only for the French army but also for Europe.
Moreover, France has planned to develop anti-satellite laser weapons and to strengthen surveillance capabilities to close the gap with rivals; China and Russia.
Aim of the Exercise:

To monitor a potentially dangerous space object as well as threats to its own satellite from another foreign power possessing a considerable space force.

Participants: Along with France, the new US Space Force and German space agencies are taking part in the exercises.
ISRO And JAXA Cooperation In Earth Observation: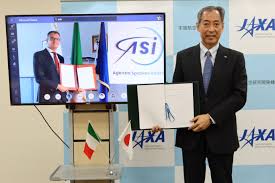 The Indian Space Research Organisation (ISRO) and Japan Aerospace Exploration Agency (JAXA) reviewed cooperation in earth observation, lunar cooperation, and satellite navigation.
They also agreed to explore opportunities for cooperation in "space situational awareness and professional exchange program".
Both agencies signed an Implementing Arrangement for collaborative activities on rice crop area and air quality monitoring using satellite data.
India and Japan are already working on a joint lunar polar exploration (LUPEX) mission.
LUPEX aims to send a lander and rover to the Moon's south pole around 2024.
India and Italy have decided to explore opportunities in earth observation, space science, and robotic and human exploration.
India and Australia signed an amendment to the MoU which will build on the Comprehensive Strategic Partnership.
Both countries are also in discussions for Australia to host vital tracking infrastructure to support the Gaganyaan manned space flight mission.
Prompt Corrective Action Framework: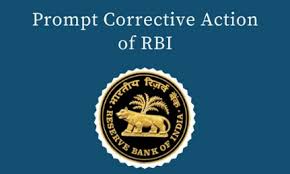 The Reserve Bank of India has taken IDBI Bank Ltd out of its prompt corrective action list after it found the state-run lender was not in breach of the central bank's parameters.
IDBI Bank was placed under the so-called PCA framework in 2017 over its high bad loans and a negative return on assets, at a time when Indian lenders battled record levels of soured assets, prompting the RBI to tighten thresholds.
Now, the bank has provided a written commitment that it would comply with the norms of minimum regulatory capital, Net NPA and Leverage ratio on an ongoing basis and has apprised the RBI of the structural and systemic improvements that it has put in place which would help the bank in continuing to meet these commitments.
Prompt Corrective Action (PCA):
PCA is a framework under which banks with weak financial metrics are put under watch by the RBI.
The RBI introduced the PCA framework in 2002 as a structured early-intervention mechanism for banks that become undercapitalized due to poor asset quality, or vulnerable due to loss of profitability.
It aims to check the problem of Non-Performing Assets (NPAs) in the Indian banking sector.
The framework was reviewed in 2017 based on the recommendations of the working group of the Financial Stability and Development Council on Resolution Regimes for Financial Institutions in India and the Financial Sector Legislative Reforms Commission.
Inner-Line Permit" (ILP) System:
The Uttarakhand government, in a recent meeting with Union Home Minister Amit Shah, had sought withdrawal of "inner-line permit" (ILP) system in Niti Valley of Chamoli district and Nelang Valley of Uttarkashi district for better border management and expansion of tourism in villages located there.
The ILP system restricts movement in areas close to the border for everyone other than those with formal permission.
In Uttarakhand, tourists have to obtain ILP for locations near the China border, at least in the three districts of Uttarkashi, Pithoragarh and Chamoli.
Pithoragarh is strategically more sensitive as it shares boundaries with both China and Nepal.
Nelong Valley, Uttarkashi: Nelong valley is an inner line area (India-China border) opened to domestic tourists only during the day. It is approximately 100 km from Uttarkashi headquarters.
Niti village, Chamoli: Located at an altitude of around 3600 meters, Niti village in Joshimath in Chamoli district is the least populated village before China border.
One Nation One Ration Card System: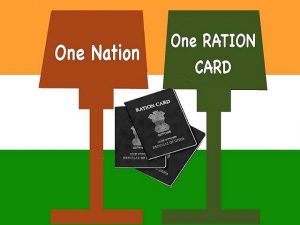 The ministry of finance has announced that 17 states have successfully implemented 'one nation, one ration card system' after Uttarakhand became the latest state to complete the operationalization of reforms.
One Nation One Ration Card (RC) will ensure all beneficiaries especially migrants can access PDS across the nation from any PDS shop of their own choice.
Benefits: no poor person is deprived of getting subsidized foodgrains under the food security scheme when they shift from one place to another. It also aims to remove the chance of anyone holding more than one ration card to avail benefits from different states.
This will provide freedom to the beneficiaries as they will not be tied to anyone PDS shop and reduce their dependence on shop owners and curtail instances of corruption.
A standard format for ration cards has been prepared after taking into account the format used by different states.
For national portability, the state governments have been asked to issue the ration card in the bi-lingual format, wherein besides the local language, the other language could be Hindi or English.
The states have also been told to have a 10-digit standard ration card number, wherein first two digits will be state code and the next two digits will be running ration card numbers.
Besides this, a set of another two digits will be appended with ration card number to create unique member IDs for each member of the household in a ration card.
Space Hurricane: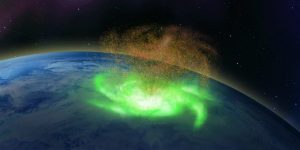 Scientists from China recently discovered a space hurricane for the first time ever above the North pole.
Previously, it was believed, space hurricanes were a theoretical phenomenon.
As per their report, the hurricane measured roughly 600 miles across and rained down charged electrons for as long as eight hours.
The space hurricane spun counterclockwise at speeds up to 4,700 miles per hour, the academic paper reported.
The hurricane was reported in space directly above the North Pole.
The new finding could help scientists learn more about how the Sun affects Earth's atmosphere, gathering more details on how space weather might harm satellites and other objects in orbit.
Space hurricanes:
They are thought to be a result of the solar wind and Earth's magnetic field interacting.
It is a huge, funnel-like, spiral geomagnetic storm that occurs above the polar Ionosphere of Earth, during extremely quiet conditions.
They are related to the aurora borealis phenomenon, as the electron precipitation from the storm's funnel produces gigantic, cyclone-shaped auroras.
They are made up of plasmas, consisting of extremely hot ionized gases that rotate at extremely high speeds.
Swami Chidbhavanandaji's Bhagavad Gita: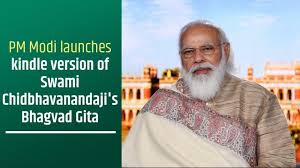 Prime Minister Narendra Modi launched the Kindle version of Swami Chidbhavanandaji's Bhagavad Gita.
Swami Chidbhavananda (1898 – 1985) was the founder of Sri Ramakrishna Tapovanam Ashram at Thirupparaithurai, Tiruchirapalli, Tamil Nadu.
He authored 186 books and all genres of literary composition.
His scholarly work on the Gita is one of the most extensive books on the subject.
Tamil version of the Gita with his commentaries was published in 1951, followed by the English in 1965. Its translations into Telugu, Oriya, German and Japanese were undertaken by devotees.
Dandi March To Mark 75 Years Of Independence: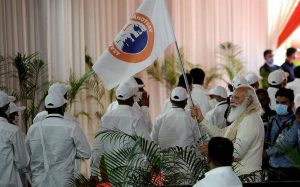 The Prime Minister has flagged off a commemorative 'Dandi March' (on 12th March) to launch the celebrations of the 75th year of Independence – 'Azadi Ka Amrit Mahotsav'.
About the 2021 Dandi March:
The padayatra is being undertaken by 81 marchers from Sabarmati Ashram in Ahmedabad to Dandi in Navsari, a journey of 386 km. The march will end after 25 days, on 5th April 2020.
Descendants of those who walked the Salt March (in 1930) will be honored.
Marchers will traverse the route in memory of the 78 who accompanied Mahatma Gandhi in 1930 from Ahmedabad to Dandi and two others who had joined mid-route.
Big events will be organized at six places associated with Gandhi. These include MK Gandhi's birthplace Porbandar, along with Rajkot, Vadodara, Bardoli (Surat), Mandvi (Kutch), and Dandi (Navsari).
Cultural programs are planned at 21 spots on the route at the nightly stops for the walkers.
About the 1930 Dandi March:
The Dandi March, also known as the Salt March and the Dandi Satyagraha was an act of nonviolent civil disobedience led by Mohandas Karamchand Gandhi.
The march lasted from 12th March 1930 to 6th April 1930 as a direct action campaign of tax resistance and nonviolent protest against the British salt monopoly.
On 12th March, Gandhiji set out from Sabarmati with 78 followers on a 241-mile march to the coastal town of Dandi on the Arabian Sea.
There, Gandhi and his supporters were to defy British policy by making salt from seawater.
At Dandi, thousands more followed his lead, and in the coastal cities of Bombay and Karachi, Indian nationalists led crowds of citizens in making salt.
Civil disobedience broke out all across India, soon involving millions of Indians, and British authorities arrested more than 60,000 people.
Gandhiji himself was arrested on 5th May, but the satyagraha continued without him.
On 21st May, the poet Sarojini Naidu led 2,500 marchers on the Dharasana Salt Works, some 150 miles north of Bombay.
The incident, recorded by American journalist Webb Miller, prompted an international outcry against British policy in India.
In January 1931, Gandhiji was released from prison.
He later met with Lord Irwin, the viceroy of India, and agreed to call off the satyagraha in exchange for an equal negotiating role at a London conference on India's future.
In August 1931, Gandhiji traveled to the conference as the sole representative of the nationalist Indian National Congress.
The meeting was a disappointment, but British leaders had acknowledged him as a force they could not suppress or ignore.
Development And Welfare Board For Denotified, Nomadic, And Semi-Nomadic Communities (DWBDNCs):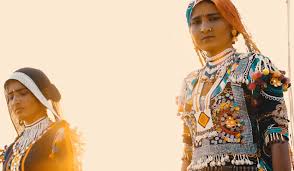 In a written reply in Rajya Sabha, the Minister of State for Social Justice and Empowerment stated that a Development and Welfare Board for Denotified, Nomadic, and Semi-Nomadic Communities (DWBDNCs) was constituted for the development and welfare of Denotified, Nomadic and Semi-Nomadic Communities in 2019.
The welfare board was constituted for a period of three years extendable up to 5 years.
There are nearly 1,500 nomadic and semi-nomadic tribes and 198 denotified tribes, comprising 15 crore Indians, according to the Renke Commission, 2008.
These tribes remain socially and economically marginalized even now, depriving many of them of basic human rights.
The most pressing issue is their identity.
Lack of Basic Infrastructure Facilities: Like drinking water, shelter, and sanitation facilities are not available to the communities. Healthcare and education facilities are also not available.
Bad Treatment by Local Administration: Due to the stigma of Criminals bestowed upon them in the past, they are still treated as criminals and tortured by the local administration and police.
Lack of Social Security Cover: Since they are on move frequently, they do not have a permanent settlement. As a result, they lack social security cover and are not issued a Ration Card, Aadhar Card, etc., and hence they are not getting benefits under the government welfare schemes.
The caste categorization is not very clear for these communities, in some states some of the communities are included under the SC category, in some other states they are included under OBCs.
However, most of the groups from these communities do not have caste certificates and hence are not able to avail the benefits of government welfare programs.
Expansion Of Mid-day Meal Scheme: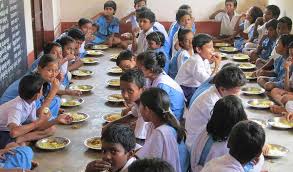 The Parliamentary Standing Committee on Education has recommended that all government schools start providing free breakfast in the coming academic year, as a part of an expansion of the midday meal scheme envisaged by the National Education Policy.
The National Education Policy identifies "providing food and nutrition" as one of the key long-term thrust areas for financing to cultivate a robust education system.
Research shows that the morning hours nutritious breakfast can be productive for the study of cognitively more demanding subjects and hence these hours may be leveraged by providing a simple but energizing breakfast in addition to midday meals.
The Centre's current expenditure on the Midday meals scheme is about 11000 crore. Free breakfast would involve an additional budget of 4000 crores but the School Education Department saw a budget cut of almost 5000 crores for the year 2020-21.
Midday Meal Scheme
The Midday meal scheme (under the Ministry of Education) is a centrally sponsored scheme that was launched in 1995.
It is the world's largest school meal program aimed to attain the goal of universalization of primary education.
Provides cooked meals to every child within the age group of six to fourteen years studying in classes I to VIII who enrolls and attends the school.
Objective: Address hunger and malnutrition, increase enrolment and attendance in school, improve socialization among castes, provide employment at grassroots level especially to women.
AGMARK quality items are procured, tasting of meals by two or three adult members of the school management committee.
If the Mid-Day Meal is not provided in school on any school day due to non-availability of food grains or any other reason, the State Government shall pay food security allowance by 15th of the succeeding month.
The State Steering-cum Monitoring Committee (SSMC) oversees the implementation of the scheme including the establishment of a mechanism for the maintenance of nutritional standards and quality of meals.
Cooked meal having nutritional standards of 450 calories and 12 gm of protein for primary (I-V class) and 700 calories and 20 gm protein for upper primary (VI-VIII class)
All government and government-aided schools, Madarsa and Maqtabs supported under the Sarva Shiksha Abhiyan (SSA).