Daily Current Affairs for Government Exams:
Today Current Affairs:13th March 2020 for UPSC IAS exams, State PSC exams, SSC CGL, State SSC, RRB, Railways, Banking Exam & IBPS, etc
Contents:
OPEC-Plus
Nuclear Power Plants in India
Solar Receiver Tube Technology
Foreigners Tribunals
Serious Fraud Investigation Office (SFIO):
Nidhi Companies
Animal Protection Index:
Bear and Bull Markets
Wings India 2020
Methanotrophic bacteria
Malnutrition among Women
Major Port Authorities Bill, 2020
Amendments to the Information Technology (IT) Act:
Other important current affairs;
1.OPEC-Plus: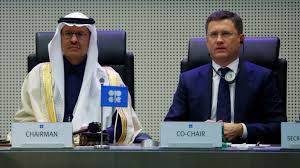 Oil prices saw their biggest single-day crash in almost 30 years on March 9, throwing global equity markets into turmoil.
The price of a barrel of Brent crude closed down 24% at $34.36 after a price war was initiated between Saudi Arabia and Russia, two of the world's largest oil producers.
After 2014 "glut" diplomacy which brought down prices below $30 a barrel, Saudi Arabia and Russia came together to cut output and steady prices.
Known as the "OPEC Plus" arrangement (Russia is not a member of the Organisation of Petroleum Exporting Countries or OPEC), this alliance kept production lower and pumped up the prices.
The OPEC-Plus cooperation collapsed last week after Russia rejected a Saudi request to effect more cuts in output given the fall in demand owing to the economic impact of the coronavirus outbreak.
The existing output reduction deal is set to expire later this month.
2.Nuclear Power Plants in India: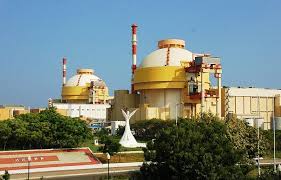 Recently, the government provided details related to various nuclear power plants in the country.
Presently, India has 22 operating nuclear power reactors, with an installed capacity of 6780 MegaWatt electric (MWe).
Among these eighteen reactors are Pressurised Heavy Water Reactors (PHWRs) and four are Light Water Reactors (LWRs).
Prototype Fast Breeder Reactor (PFBR) is being implemented by the Bharatiya Nabhikiya Vidyut Nigam Limited (BHAVINI), a wholly-owned Enterprise of the Government of India under the administrative control of the Department of Atomic Energy (DAE).
Pressurized Heavy Water Reactor:

PHWR is a nuclear power reactor, commonly using unenriched natural uranium as its fuel. It uses heavy water (Deuterium oxide D2O) as its coolant and moderator.
The heavy water coolant is kept under pressure, allowing it to be heated to higher temperatures without boiling, much as in a typical pressurized water reactor.
While heavy water is significantly more expensive than ordinary light water, it yields greatly enhanced neutron economy, allowing the reactor to operate without fuel enrichment facilities.

Light Water Reactor

The light-water reactor is a type of thermal- neutron reactor that utilizes normal water as opposed to heavy water.
It is fuelled by Low Enriched Uranium.
It uses water as both a coolant method and a neutron moderator.
It produces heat by controlled nuclear fission.

Prototype Fast Breeder Reactor

A breeder reactor is a nuclear reactor that generates more fissile material than it consumes. These are designed to extend the nuclear fuel supply for electric power generation.
Breeder reactors achieve this because their neutron economy is high enough to create more fissile fuel than they use, by irradiation of fertile material, such as Uranium-238 or Thorium-232 that is loaded into the reactor along with fissile fuel.
PFBR is a 500 MWe fast breeder nuclear reactor presently being constructed at the Madras Atomic Power Station in Kalpakkam (Tamil Nadu).
3.Solar Receiver Tube Technology: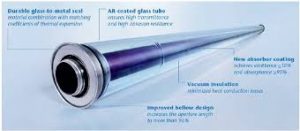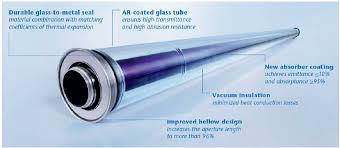 Scientists from ARCI-International Advanced Research Centre for Powder Metallurgy and New Materials operating under DST (Department of Science and Technology), Ministry of Science & Technology have developed cost-effective solar receiver tube technology.
The tubes developed absorb solar energy and convert the heat to the required application.
They provide high resistance to corrosion, especially to Indian weather conditions.
Technology is a wet chemical process that is used to coat stainless steel tubes that are used in industrial heat applications.
The tubes manufactured by this technology absorbs 93% of radiant energy and 14% of emittance.
Emittance is the amount of light emitted by an area of a radiating surface.
4.Foreigners Tribunals: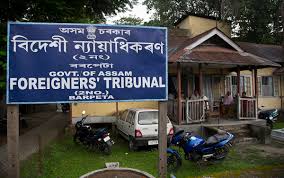 Amnesty International has raised allegations over the functioning of the Foreigners Tribunals (FTs) in Assam.
In a report titled 'Designed to Exclude', Amnesty International has asserted that the Supreme Court and Gauhati High Court had enabled the FTs to create a statelessness crisis in Assam.
There appear to be aberrations in some cases to the policy of assessing the performance of an FT member.
The organization has observed that the FTs that determined the paramount right to citizenship in Assam were often dismissive, used derogatory language, controlled their own procedures and applied them in arbitrary ways.
It has also called for a review of the existing legislative regime governing the determination of nationality in India.
Foreigners Tribunals in Assam

The tribunals are quasi-judicial bodies, to determine if a person staying illegally is a "foreigner" or not.
Every individual, whose name does not figure in the final National Register of Citizens (NRC), can represent his/her case in front of the appellate authority i.e. Foreigners Tribunals (FT).
Assam has set up FTs, specifically to handle the cases of 19.06 lakh people left out of the updated NRC.
Under the provisions of Foreigners Act 1946 and Foreigners (Tribunals) Order 1964, only Foreigners Tribunals are empowered to declare a person as a foreigner.
The Assam Police Border Organisation, a wing of the State police tasked with detecting foreigners, readies the cases for the tribunals to decide who is a foreigner and who is not.
Foreigners Tribunal Member
Each FT member is appointed under the Foreigners Tribunal Act, 1941, and Foreigners Tribunal Order, 1984, as per the guidelines issued by the government from time to time.
A member can be a retired judicial officer of the Assam Judicial Service, a retired civil servant not below the rank of secretary and additional secretary with judicial experience, or a practicing advocate not below the age of 35 years and with at least seven years of practice.
A member is also required to have a fair knowledge of the official languages of Assam (Assamese, Bengali, Bodo, and English) as well as be conversant with the historical background to the foreigners' issue.
Amnesty International
5.Serious Fraud Investigation Office (SFIO):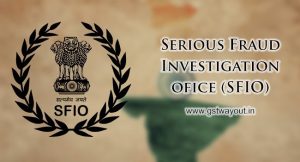 The government is set to more than double the manpower at the Serious Fraud Investigation Office (SFIO) to nearly 350 as the office continues efforts to curb corporate wrongdoings.
It is a multi-disciplinary organization under the Ministry of Corporate Affairs, consisting of experts in the field of accountancy, forensic auditing, law, information technology, investigation, company law, capital market and taxation for detecting and prosecuting or recommending for prosecution white-collar crimes/frauds.
It is headquartered in New Delhi.
The Computer Forensic and Data Mining Laboratory (CFDML) was set up in 2013 to provide support and service to the officers of SFIO in their investigations.
SFIO was initially set up by the Government of India by way of a resolution dated 2nd July 2003. At that time SFIO did not enjoy a formal legal status.
Section 211 of the Companies Act, 2013 has accorded statutory status to the SFIO.
SFIO has powers to arrest people for the violation of the Company law.
6.Nidhi Companies: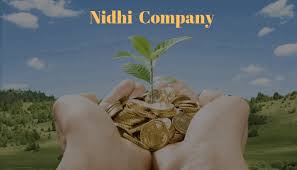 The government has given up to one-year time for Nidhi companies to update their details
In order to make the regulatory regime for Nidhi companies, which are kind of NBFCs, the government amended the provisions related to Nidhi firms under the Companies Act. The rules became effective from August 15, 2019.
Under the rules, a company is incorporated as Nidhi with the object of cultivating the habit of thrift and saving amongst its members, receiving deposits from, and lending to, its members only, for their mutual benefit.
Under the new provisions, Nidhi companies have to apply to the central government for updation of their status or declaration as "Nidhi Company" in "Form NDH-4".
A Nidhi company is a type of company in the Indian non-banking finance sector, recognized under section 406 of the Companies Act, 2013. Their core business is borrowing and lending money between its members.
They are regulated by the Ministry of Corporate Affairs. They have to comply with two sets of norms, one of the Public limited companies as per Companies Act, 2013 and another is for Nidhi rules, 2014.
7.Animal Protection Index: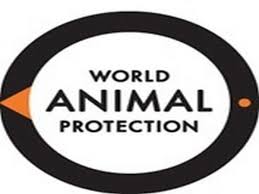 On March 12, 2020, Global Animal Protection Index 2020 was released by World Animal Protection, an international animal welfare charity. India was ranked second in the index.
The Animal Protection Index ranks countries from A to G. India was ranked along with Spain, Mexico, France, and New Zealand.
In other words, these countries were ranked equally to India. According to the index, they were best-performing countries. There are strong laws to protect animals in these countries.
However, the laws are not as strict to protect dairy animals.
The index highlighted the works that are required to be done in India to include dairy animals under protection.
Also, the index suggested improving cruelty considerations in the Prevention of Animal Cruelty Act, 1960.
Under the act, animals used in scientific research are exempted. Rather Government shall issue guidelines on the usage of animals for scientific research.
The Index assessed the legislation of 50 countries.
It highlighted the lack of adequacy in animal welfare laws globally.
The main aim of the index was to help countries to put animal welfare practices of keeping them clean and accommodate sufficient space for them to exhibit their natural behaviors.
According to the index, the countries that performed weakly included Iran, Morocco, Algeria and Belarus. These countries are missing the basic legal framework.
8.Bear and Bull Markets: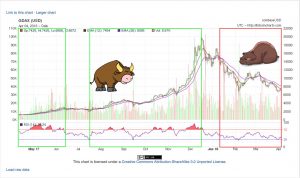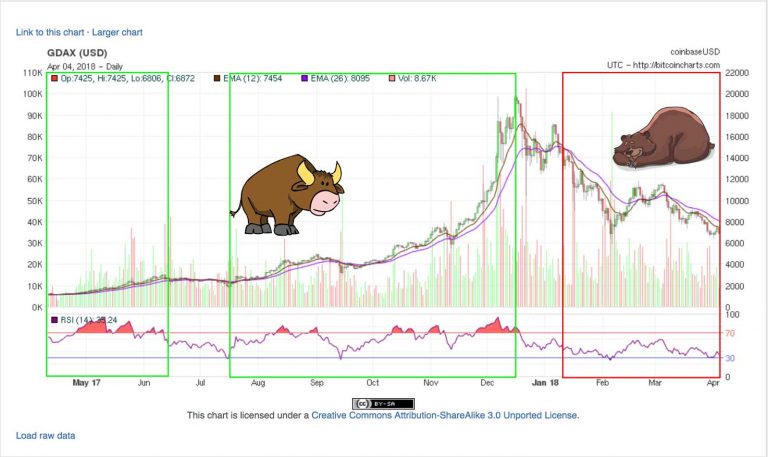 Recently, the many Indian indices including the NSE Nifty index have entered into 'bear market' territory in the backdrop of the declaration of the coronavirus outbreak a pandemic by the World Health Organisation (WHO).
Bear Market
A bear market refers to the market where share prices are continuously declining.
Its downward trend makes investors believe that the trend will continue, which, in turn, perpetuates the downward spiral.
It is considered riskier to invest in a bear market, as many equities lose value. Thus, most investors withdraw their money from the markets.
During a bear market, the economy slows down and unemployment rises as companies begin laying off workers.
Bull Market
A bull market refers to a market that experiences a sustained increase in market share prices.
It ensures investors that the uptrend will continue over the long term.
It signifies that the country's economy is strong and employment levels are high.
9.Wings India 2020 :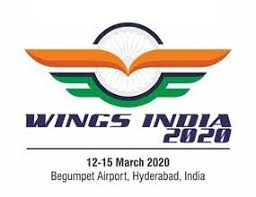 The three -day civil aviation business exhibition and air show, Wings India 2020 has begun in Hyderabad.
The biennial event is being organized by the Ministry of Civil Aviation and Airports Authority of India (AAI) along with the Federation of Indian Chambers of Commerce and Industry (FICCI).
Business to Business and Business to Government meetings will take place in which a number of aviation majors including Airbus, Boeing and others are participating.
About 1000 delegates from across the world are expected to take part in the four-day event.
10.Methanotrophic bacteria:
Scientists at Agharkar Research Institute (ARI), Pune, an autonomous institute under the Department of Science & Technology, have isolated 45 different strains of methanotrophic bacteria that have been found to be capable of reducing methane emissions from rice plants.
Methanotrophs metabolize and convert methane into carbon-di-oxide. In rice fields, methanotrophs are active near the roots or soil-water interfaces.
They can effectively reduce the emission of methane, which is the second most important greenhouse gas (GHG) and 26 times more potent as compared to carbon-di-oxide.
Rice fields are human-made wetlands and are waterlogged for a considerable period. Anaerobic degradation of organic matter results in the generation of methane. Rice fields contribute to nearly 10% of global methane emissions.
Bio-methane generated from waste can also be used by the methanotrophs and can be converted to value-added products such as single-cell proteins, carotenoids, biodiesel, and so on.
11.Malnutrition among Women.: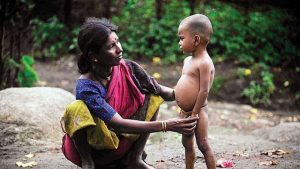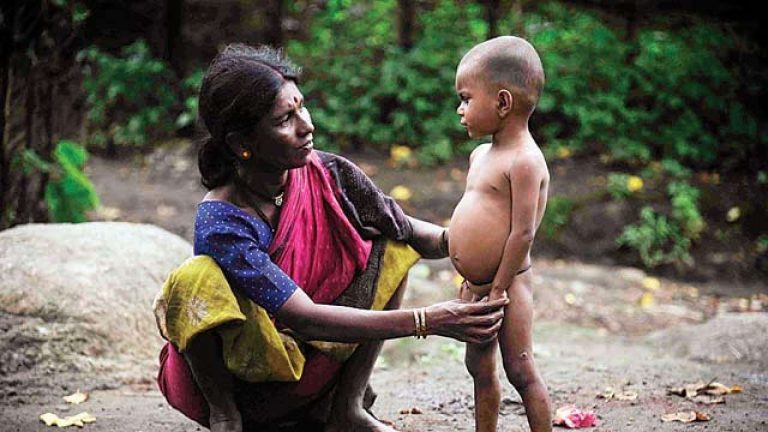 Union Minister of Women and Child Development informed Rajya Sabha about Malnutrition among Women.
As per the recent report of the National Family Health Survey (NFHS) – 4 conducted by the Ministry of Health and Family Welfare in 2015-16, 22.9% of women (15-49 years of age) are underweight (BMI less than 18.5 kg/m2).
The five States/UTs having the highest percentage of malnutrition among women are Jharkhand (31.5%), Bihar (30.4%), Dadra and Nagar Haveli (28.7%), Madhya Pradesh (28.4%), Gujarat (27.2%) and Rajasthan (27%).
Schemes like Anganwadi Services, Scheme for Adolescent Girls and Pradhan Mantri Matru Vandana Yojna (PMMVY) and POSHAN Aabhiyaan are being implemented to address the problem of malnutrition among women.
12.Major Port Authorities Bill, 2020:
Major Port Authorities Bill 2020 Introduced in The Loksabha.
The bill will replace the Major Port Trusts Act, 1963.

This will empower the Major Ports to perform with greater efficiency on account of full autonomy in decision making and by modernizing the institutional framework of Major Ports.
The salient features of the Major Port Authorities Bill 2020 are:
Compared to the Major Port Trusts Act, 1963 the bill reduces the number of sections to 76 from 134 by eliminating overlapping and obsolete Sections.
Simplified composition of the Board of Port Authority which will comprise of 11 to 13 Members from the present 17 to 19 Members representing various interests.
Provision has been made for the inclusion of representative of State Government in which the Major Port is situated, Ministry of Railways, Ministry of Defence and Customs, Department of Revenue as Members in the Board apart from a Government Nominee Member and a Member representing the employees of the Major Port Authority.
Tariff Authority for Major Ports (TAMP) has now been given powers to fix tariff which will act as a reference tariff for purposes of bidding for PPP projects.
PPP operators will be free to fix tariffs based on market conditions.
An Adjudicatory Board has been proposed to be created to carry out the residual function of the erstwhile TAMP for Major Ports, to look into disputes between ports and PPP concessionaires, to review stressed PPP projects and suggest measures to review stressed PPP projects.
The Boards of Port Authority have been delegated full powers to enter into contracts, planning, and development, fixing of tariff except in national interest, security and emergency arising out of inaction and default.
13.Amendments to the Information Technology (IT) Act:
The Ministry of Electronics and Information Technology is in the process of amending the Information Technology (Intermediaries Guidelines) Rules, 2011, to make social media platforms more responsive and accountable. The rules are being finalized.
The government had first released the draft for proposed amendments to the IT Act in December 2018, inviting public comments.
In December 2018, to crack down on the spread of fake news and rumors circulated on online platforms like WhatsApp, Facebook, and other online platforms, the central government has proposed stringent changes under the draft of Section 79 of the Information Technology (IT) that govern online content.
The proposed amendments in the draft of the Information Technology [Intermediaries Guidelines (Amendment) Rules] 2018, Rule 3(9) is bound to force social media platforms like Whatsapp, Facebook, and Twitter to remain vigil and keep users on their toes before posting or sharing anything that is deemed as "unlawful information or content".
The changes proposed by the central government are aimed at curbing fake news or rumors being spread on social media and check mob violence ahead.
New rules
The changes will require online platforms to break end-to-end encryption in order to ascertain the origin of messages.
The social media platforms to "deploy technology-based automated tools or appropriate mechanisms, with appropriate controls, for proactively identifying or removing or disabling access to unlawful information or content".
As per the amendment, the social media platforms will need to comply with the central government "within 72 hours" of a query.
There should be a 'Nodal person of Contact for 24X7 coordination with law enforcement agencies and officers to ensure compliance.
The social media platforms will be keeping a vigil on "unlawful activity" for a period of "180 days".
Other important current affairs;
1.National Cybercrime Training Centre (NCTC):
At an event held to mark the 35th inception day of the National Crime Records Bureau (NCRB), Union Home Minister launched a National Cybercrime Training Centre (NCTC).
The National Cybercrime Training Centre (NCTC) is meant for professional-quality eLearning services on cybercrime investigation on large scale to police officers, judges, prosecutors, and other stakeholders.
2. For the first time since 1962, Iran is seeking the help of the International Monetary Fund. Since the Islamic Revolution, Iran stopped getting help from the IMF.
Earlier, this month, the IMF allocated emergency funds to middle-income countries.
The international banking institution, allocated 50 billion USD to fund middle-income and poor countries.
Also, it allocated 10 billion USD to low-income countries.
Iran has been facing economic challenges due to US sanctions. After US had withdrawn from JCPOA (Joint Comprehensive Plan of Action), it had imposed sanctions on Iran.
3. Cri-MAC;
Union Home Minister launched Crime Multi-Agency Centre (Cri-MAC).
A Crime Multi-Agency Centre (Cri-MAC) aims to share information between various police forces on heinous crimes.
The Cri-MAC is meant to share information on heinous crimes and other issues related to inter-state coordination
4. In 1918, the Spanish Flu caused a global pandemic. It spread indiscriminately killing more than 50 million people. 10% of the patients infected with the virus died. It is considered the deadliest pandemic in world history.
Though the disease was named Spanish Flu, it did not originate in Spain.
It was Spain who actually discovered that the epidemic is because of a new strain of the virus.
And therefore, it was called the Spanish Flu.
Spanish Flu is said to have been originated from Northern China.
The outbreak of Spanish Flu began during World War I. The virus affected the soldiers greatly.
6. As the coronavirus spreads around the world, new terms are entering the lexicon such as R-naught.
The R-naught, or R0, is a virus's basic reproductive number — an epidemiologic metric used to describe the contagiousness of infectious agents.
At its simplest, the basic reproductive number can show us how worried we should be about infection.
If the R0 is above one, each case is expected to infect at least one other person on average, and the virus is likely to keep spreading. If it's less than one, a group of infected people is less likely to spread the infection.
7. Security Printing & Minting Corporation of India Limited (SPMCIL) has contributed ₹1 crore to the National Sports Development Fund under the corporate social responsibility (CSR) initiatives.
The contribution has been made in line with the Target Olympic Podium Scheme (TOPS) for the top athletes of India, selected for the Tokyo Olympics, 2020 and beyond.
National Sports Development Fund

It was established in 1998 under the Charitable Endowments Act, 1890.
The purpose of its creation was to impart momentum and flexibility in assisting the cause of sports.
The Fund helps sportspersons excel by providing them opportunities to train under coaches of international repute with technical, scientific and psychological support and giving them exposure to international competitions.
It also provides financial assistance for the development of infrastructure and other activities for the promotion of sports.
The Fund is managed by a Council constituted by the Central Government
8. The Maharashtra Cabinet approved the proposal to rename Mumbai Central Station to Nana Shankarseth.
The approved proposal is to be sent to the Ministry of Railways. It is the Central Railways operating under the Ministry of Railways that has the final say in the name change.
It is the state Government that usually initiates the process of the name change of Railway Station.
This is usually done to change the British name of the station to the local pronunciations.
It is also done to honor a local leader.
There are no rules or procedures by law or in the constitution for the name change of the station.
After State Governments initiation with a valid reason, the railway board at the center submits the memorandum to the Railway minister who authorizes it.
9. Bhawna Dehariya climbs Australia's Mount Kosciuszko
Indian mountaineer Bhawna Dehariya has successfully scaled Mount Kosciuszko, the highest mountain peak in Australia ((2,228-metres)
She had scaled Mount Kilimanjaro (5, 895 meters), the highest mountain peak in Tanzania on the occasion of Diwali in the year 2019
Dehariya (hails from Madhya Pradesh) thanked Chief Minister Kamal Nath for supporting and motivating her to climb the summit.
10.UP government has launched three ambitious schemes for skill development and employment generation for youths in the state.
UP Govt. also announced to depute 'Arogya Mitras' at all primary health centers to inform people about govt health schemes.
CM Yogi Adityanath launched three schemes Kaushal Satrang, Yuva Hub and apprenticeship scheme in Lucknow.
All three schemes are dedicated to generating employment and self-employment opportunities for the youth of the state.
11. Facebook launches 'Pragati' to boost women entrepreneurship in India
Facebook India called for applications for its CSR initiative, Facebook Pragati, powered by N/Core (The/Nudge Centre for Social Innovation).
The initiative will incubate and accelerate early-stage women-led non-profits that are working to drive women entrepreneurship and to spread awareness and adoption of technology among women in India.
Facebook Pragati will award four grants of up to Rs. 50 lakh for each non-profit to scale their work.
12. The State Bank of India (SBI) has agreed to buy shares worth Rs 7250 crore of the cash-strapped 'Yes Bank'.
The purchase of the shares will be in accordance with the draft reconstruction scheme put forward by the Reserve Bank of India.
SBI will purchase the 725 shares of Yes Bank at a price of Rs 10 per share.
After the purchase, the shareholding of the State Bank of India (SBI) in Yes Bank will remain under 49% of the paid-up capital.
13. RBI announces USD INR sell/buy swap for liquidity amid Coronavirus
Observing mismatch in US dollar liquidity across the world, The Reserve Bank has announced a six month US dollar sell/buy swap to provide liquidity to the foreign exchange market.
According to RBI, financial markets are facing intense selling pressures due to coronavirus infection.
All sectoral indices recorded a fall of over five percent with shares of realty, metal, oil and gas, banking and finance sectors suffering maximum selling.
14. Assam govt to construct 33 stadiums in the state under Uttran scheme
The Assam government to construct 33 stadiums in the state under the 'Uttaran scheme'.
Principal Secretary of Sports Avinash Joshi and Joint Director Kamaljit Talukdar said that 300 crore rupees will be spent to build the stadiums across the state.
500 playgrounds are being developed at the state to encourage rural talents.
50 thousand rupees to be given to one thousand players and 2500 clubs to get a grant of Rs. 75 thousand.
15.J&K govt revokes detention order of former CM Farukh Abdullah
Jammu and Kashmir administration has revoked the detention order of the former Chief Minister and National Conference leader Dr. Farooq Abdullah with immediate effect.
Dr. Farooq Abdullah has been under house arrest since 15th September last year, following the abrogation of Article 370.
He was put under preventive detention at his home on Gupkar Road in Srinagar. Last week, the opposition had demanded the immediate release of former Chief Ministers of J&K.
16. Suspected cases of avian influenza (bird flu) are being reported from various parts of Kerala.
So, the Kerala government has decided to pay compensation to the owners of the hens which were culled as part of the government's precautionary measures following the outbreak of bird flu.
About Avian influenza (bird flu): It is a viral infection that can infect not only birds but also humans and other animals. Most forms of the virus are restricted to birds.
It is a highly contagious viral disease affecting several species of food-producing birds (chickens, turkeys, quails, guinea fowl, etc.), as well as pet birds and wild birds.
Occasionally mammals, including humans, may contract avian influenza.
Influenza A viruses are classified into subtypes based on two surface proteins, Hemagglutinin (HA) and Neuraminidase (NA).
17. India becomes the first country to suspend visas of all foreign nationals:
The Indian government has suspended visas for foreign nationals from all across the globe owing to the novel coronavirus disease (COVID-19) outbreak. The decision will come into effect from March 13, 2020.
India is the first among more than 120 countries affected by this outbreak to take such a drastic step.
The visa-free travel facility granted to Overseas Citizenship of India (OCI) cardholders has also been kept in abeyance till April 15, 2020.