Daily Current Affairs for Government Exams:
Today Current Affairs: 15th January 2020 for UPSC IAS exams, State PSC exams, SSC CGL, State SSC, RRB, Railways, Banking Exam & IBPS, etc.
Contents:
Marathi as a 'Classical' language.
World Future Energy Summit.
CRZ(coastal regulation zone) Rules for 'Blue Flag' Beaches.
Taal volcano.
Kerala Challenges Constitutionality of CAA.
High Flash High-Speed Diesel.
Bharati Script.
A national policy for the treatment of 450 'rare diseases.
Juice Jacking.
Indian Army Day.
Saksham, a mega campaign on fuel conservation.
Education Report 2019.
Other important current affairs.
1. Marathi as a 'Classical' language':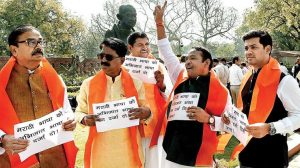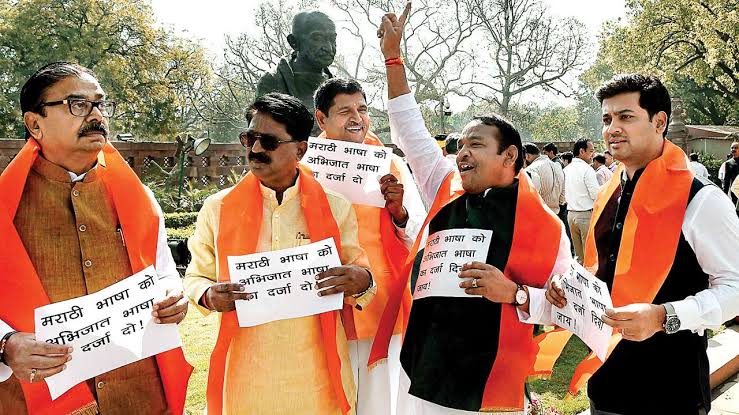 At the 93rd edition of the Akhil Bharatiya Marathi Sahitya Sammelan, a resolution was passed demanding the declaration of Marathi as a 'Classical' language.
Currently, six languages enjoy the 'Classical' status: Tamil (declared in 2004), Sanskrit (2005), Kannada (2008), Telugu (2008), Malayalam (2013), and Odia (2014).
The guidelines for declaring a language as 'Classical' are:
High antiquity of its early texts/recorded history over a period of 1500-2000 years;
A body of ancient literature/texts, which is considered a valuable heritage by generations of speakers;
The literary tradition be original and not borrowed from another speech community;
Benefits provided once a language is notified as a Classical language:
Two major annual international awards for scholars of eminence in classical Indian languages.
A Centre of Excellence for Studies in Classical Languages is set up.
The University Grants Commission (UGC) is requested to create, to start with at least in the Central Universities, a certain number of Professional Chairs for the Classical Languages so declared.
About Akhil Bhartiya Marathi Sahitya Samelan: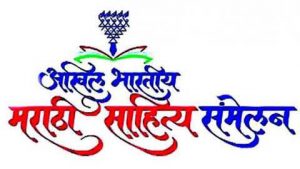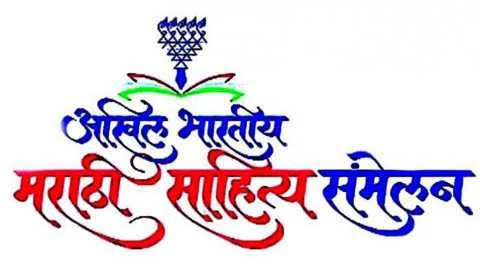 The Akhil Bharatiya Marathi Sahitya Sammelan, an annual conference of Marathi writers, was started in 1878, and over the years has been headed by leading Marathi intellectuals, including Justice Mahadev Govind Ranade.
2. World Future Energy Summit :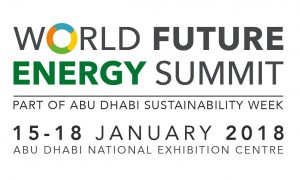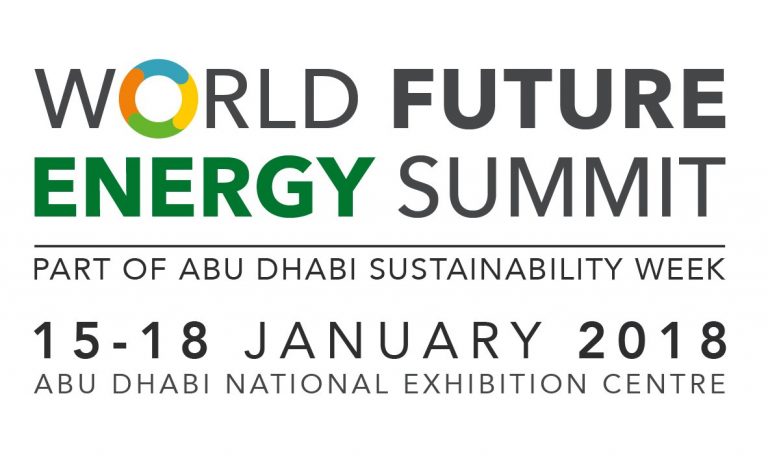 The World Future Energy Summit began in Abu Dhabi.
The theme for this year's summit is "Rethinking Global Consumption, Production, and Investment.
World Future Energy Summit is the Middle East's largest future energy and sustainability event.
It is held annually at Abu Dhabi National Exhibition Centre under the patronage of Crown Prince of Abu Dhabi and Deputy Supreme Commander of the UAE Armed Forces.
The 2020 edition includes exhibition and forum programmes across five main pillars: energy, solar, water, waste and smart cities.
Also held alongside the World Future Energy Summit are the Climate Innovations Exchange (CLIX) for short and the Future Sustainability Summit.
3. CRZ(coastal regulation zone) Rules for 'Blue Flag' Beaches: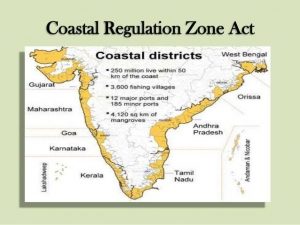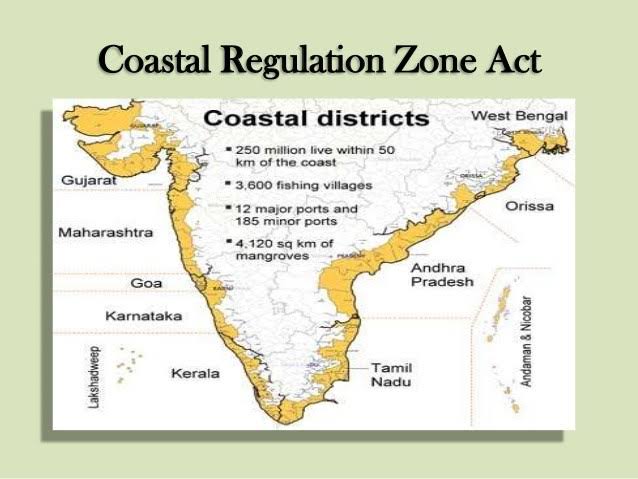 The Ministry of Environment and Forest has relaxed Coastal Regulation Zone (CRZ) rules.
CRZ rules restrict construction near beaches. Relaxation in the rules will allow States to construct infrastructure and enable the beaches to receive 'Blue Flag' certification.
The Ministry selected 13 beaches in India for the Blue Flag certificate in 2019.
India's CRZ laws do not allow the construction of infrastructure on beaches and islands.
However, the Blue Flag certification requires beaches to create infrastructures like portable toilet blocks, greywater treatment plants, a solar power plant, seating facilities, CCTV surveillance, etc.
The government notified that construction activities and facilities shall be permitted in the CRZs, including Islands, for the purpose of Blue Flag Certification in beaches.
However, these activities are subject to maintaining a minimum distance of 10 meters from the High Tide Line (HTL).
Blue Flag Certification:
It is an international recognition conferred on beaches that meet certain criteria of cleanliness and environmental propriety.
The 'Blue Flag' beach is an 'eco-tourism model' and marks out beaches as providing tourists and beachgoers clean and hygienic bathing water, facilities/amenities, a safe and healthy environment and sustainable development of the area.
The Blue Flag Programme was started in France in 1985 and has been implemented in Europe since 1987 and in areas outside Europe since 2001 when South Africa joined.
Chandrabhaga beach on Konark coast in Odisha was first in Asia to get Blue Flag certification (awarded in June 2019).
4. Taal volcano: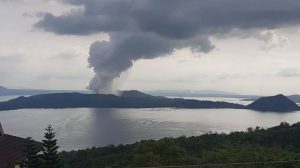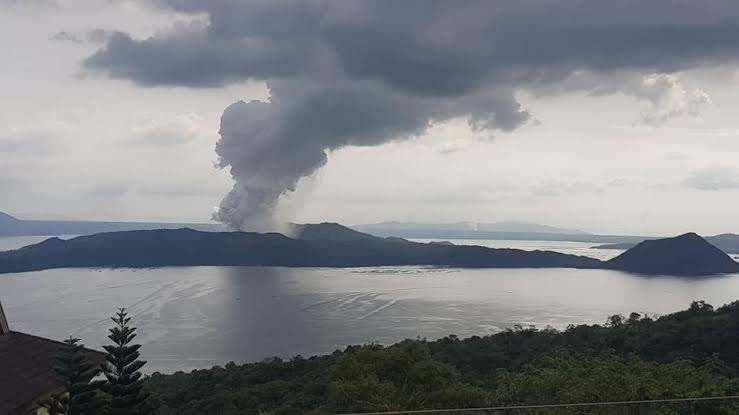 In the Philippines, a volcano called Taal on the island of Luzon, 50 km from Manila, erupted on January 12, spewing lava on the ground, and ash and smoke into the sky.
About:
Taal is classified as a "complex" volcano.
A complex volcano, also called a compound volcano, is defined as one that consists of a complex of two or more vents, or a volcano that has an associated volcanic dome, either in its crater or on its flanks.
The Taal volcano does not rise from the ground as a distinct, singular dome but consists of multiple stratovolcanoes (volcanoes susceptible to explosive eruptions), conical hills and craters of all shapes and sizes.
Taal has 47 craters and four maars (a broad shallow crater).
Because the Philippines is situated at the boundaries of two tectonic plates — the Philippines Sea Plate and the Eurasian plate — it is particularly susceptible to earthquakes and volcanism.
5. Kerala Challenges Constitutionality of CAA: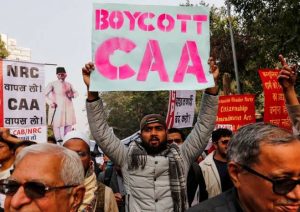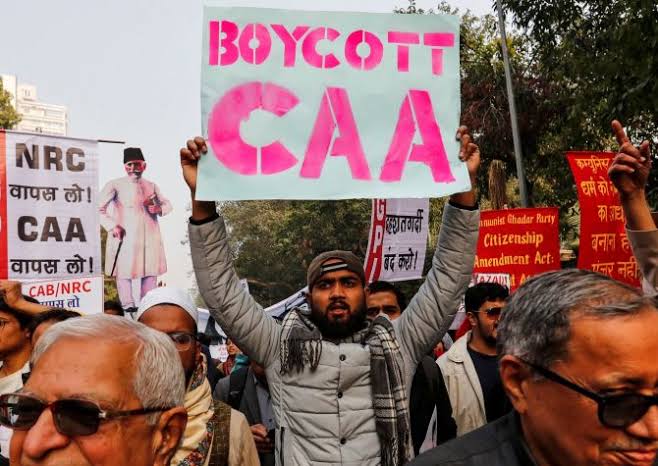 Kerala has become the first state to move the Supreme Court challenging the Citizenship (Amendment) Act, 2019 – CAA, 2019.
The Citizenship (Amendment) Act, 2019 seeks to provide citizenship to illegal migrants from Buddhist, Hindu, Sikhs, Jain, Parsi and Christian faiths, who have come to India from the neighbouring countries of Afghanistan, Pakistan and Bangladesh, on or before 31st December 2014.
The suit has been filed under Article 131 of the Constitution.
Under Article 131, the Supreme Court has "original" jurisdiction in disputes between States or the Centre and State(s). The Article allows the court to directly take cognizance of such a dispute.
Kerala has said in its suit that it would be compelled under Article 256 to comply with the CAA, which it considers manifestly arbitrary, unreasonable, irrational and violative of fundamental rights.
Article 256 of the Constitution states that the executive power of every State shall be so exercised as to ensure compliance with the laws made by Parliament.
Thus, there exists a dispute, involving questions of law and fact, between the State of Kerala and the Union of India, regarding the enforcement of legal rights as a State and as well for the enforcement of the fundamental, constitutional and other legal rights of the inhabitants of the State of Kerala.
6. High Flash High-Speed Diesel: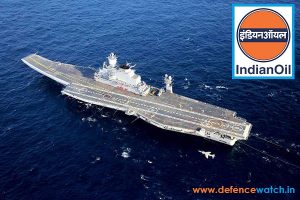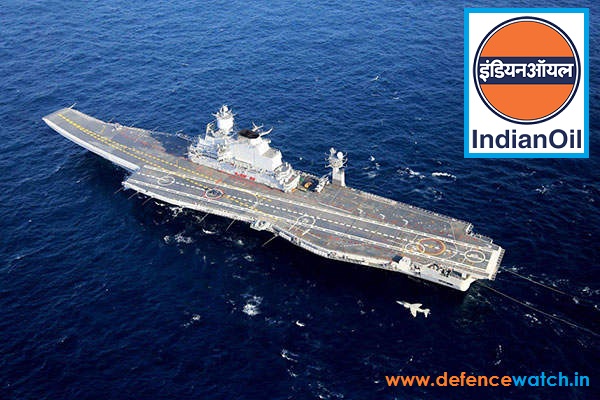 Vice Admiral G S Pabby launched the Upgraded High Flash High-Speed Diesel (HFHSD- IN 512), a special class diesel conforming to NATO grade for use in ships and vessels of Indian Navy.
The upgraded HFHSD blend has been developed by State-owned Indian Oil Corporation Limited (IOCL) and is being supplied from Haldia and Paradip refinery.
The customized HFHSD- IN 512 has the unique combination of low pour and Cold filter plugging point (CFPP) and High Flash Point.
It has the highest cetane number amongst all marine diesel fuel and exceeds MIL-DTL 16884M specifications in terms of Fuel Hygiene parameters and other critical properties.
The upgraded fuel now exceeds the MIL DTL 16844M specifications which are considered benchmark standard across in the world.
This fuel will facilitate the Indian Navy to enhance its global footprint and will allow India to fuel the vessels of friendly foreign countries at places where fuel conforming to NATO grade is supplied.
It also has lesser environmental impact due to low Sulphur content and would result in the better performance of engines.
7. Bharati Script: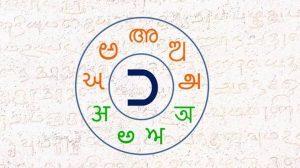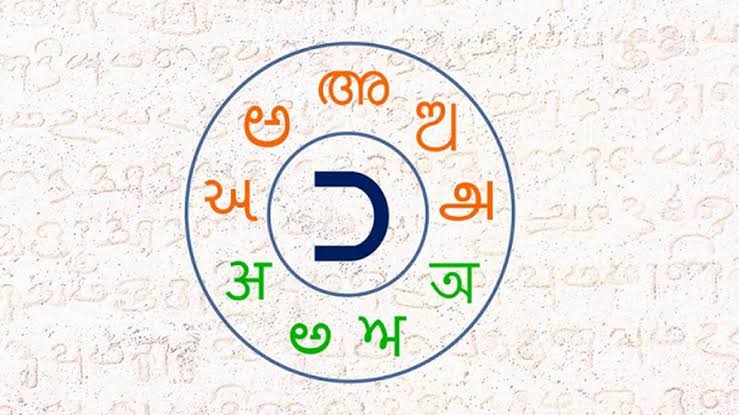 Researchers from IIT Madras have already developed a unified script for nine Indian languages, named the Bharati Script.
Now, going a step further, developed a method for reading documents in Bharati script using a multi-lingual optical character recognition (OCR) scheme.
What is Bharati Script?
It is an alternative script for the languages of India developed by a team at the Indian Institute of Technology (IIT) in Madras lead by Dr Srinivasa Chakravarthy.
The scripts that have been integrated include Devnagari, Bengali, Gurmukhi, Gujarati, Oriya, Telugu, Kannada, Malayalam and Tamil.
The Bharati characters are made up of three tiers stacked vertically. The consonant at the root of the letter is placed in the centre and the modifiers are in the top and bottom tiers.
Bharati has, in general, 17 vowels and 22 consonants.
Need for the unified script?
A common script for the entire country is hoped to bring down many communication barriers in India.
8. A national policy for the treatment of 450 'rare diseases'.:
The Union Ministry of Health and Family Welfare has published a national policy for the treatment of 450 'rare diseases'.
The Centre first prepared such a policy in 2017 and appointed a committee in 2018 to review it.
Overview of the policy:
The policy intends to kickstart a registry of rare diseases, which will be maintained by the Indian Council of Medical Research (ICMR).
According to the policy, rare diseases include genetic diseases, rare cancers, infectious tropical diseases, and degenerative diseases.
Under the policy, there are three categories of rare diseases: requiring one-time curative treatment, diseases that require long-term treatment but where the cost is low, and those needing long-term treatments with high cost. Some of the diseases in the first category include osteopetrosis and immune deficiency disorders, among others.
As per the policy, the assistance of Rs 15 lakh will be provided to patients suffering from rare diseases that require a one-time curative treatment under the Rashtriya Arogya Nidhi scheme.
The treatment will be limited to the beneficiaries of Pradhan Mantri Jan Arogya Yojana.
What is a rare disease?
A rare disease also refers to as an orphan disease, is any disease that affects a small percentage of the population.
Most rare diseases are genetic, and are present throughout a person's entire life, even if symptoms do not immediately appear.
9. Juice Jacking: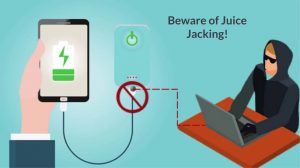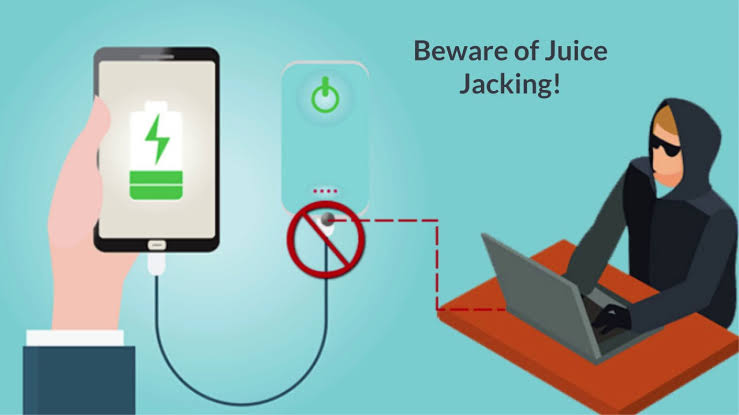 SBI has publicly issued a warning of 'Juice Jacking' through its twitter handle.
The bank has advised its customers and the general public to "think twice before plugging-in their phone at (pubic) charging stations, as hackers can maliciously infect their smartphone with malware."
It is an attack carried out by hackers through a USB charging cable.
When a user plugs in the charging cable in his mobile's charging port and connects it to any of the rigged charging stations installed at public spaces such as airports, train stations, hotels, cafes, etc – it gives a back-door entry to hackers into the compromised device.
The charging port which is also used for data transfer over the USB is pointed as the main cause of concern over here.
10. Indian Army Day: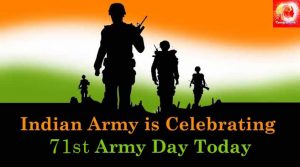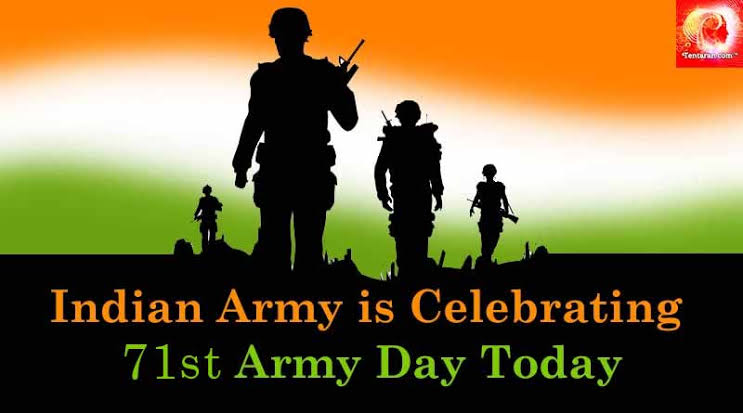 Army Day is celebrated every year on 15th January in India to commemorate the jawans and the Indian Army.
The Army Day celebrations, which began in 1949, will be observed for the 72nd time in 2020.
Army Day is celebrated to mark Lt Gen KM Carriappa taking over as commander-in-chief of the Indian Army in 1949 from General Francis Butcher, the last British commander-in-chief of India.
The Indian Army was established on April 1, 1895.
Its motto is "Service before self."
In 2020 The Army Day parade in New Delhi on 26th Jan will see for the first time a woman, Captain Tania Shergill, leading an all-men contingent.
Apart from the three service chiefs, India's first chief of defence staff General Bipin Rawat will also attend the parade.
11. Saksham, a mega campaign on fuel conservation: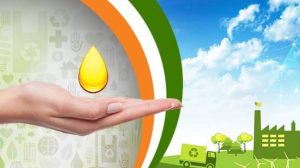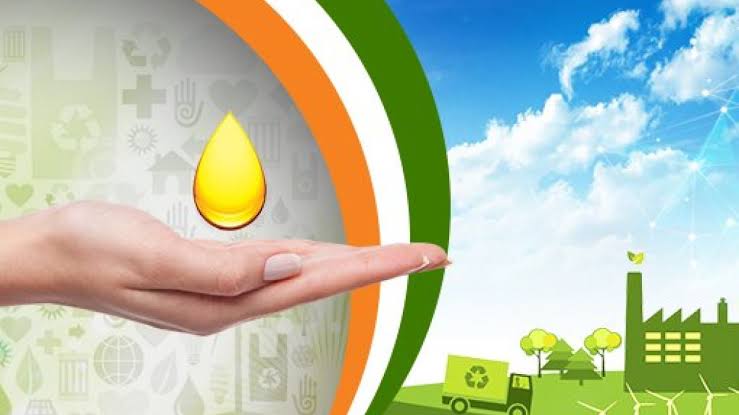 The Petroleum Conservation Research Association (PCRA) operating under the Ministry of Petroleum and Natural Gas will launch fuel conservation campaign on January 16, 2020.
The campaign will create awareness among the public about fuel conservation.
PCRA has been conducting Saksham campaigns in different parts of the country.
This year, the campaign will create awareness about the following:
PCRA has developed energy-efficient burners for gas stoves.
It will provide messages on "Pollution ka Solution".
In collaboration with NCERT, PCRA has prepared a comic book on the theme, "Fuel Conservation". The books are to be distributed at the campaigns. The books are also available in E-Pathshala.
12. Education Report 2019: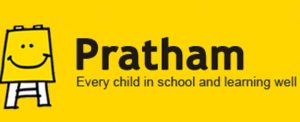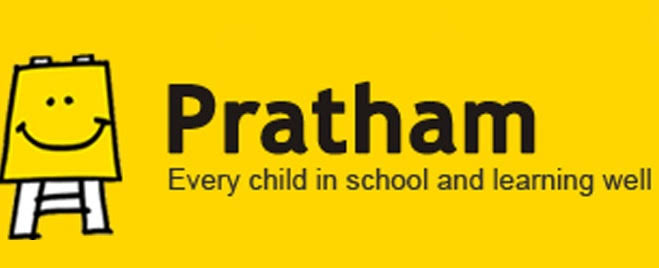 The Non-Profit Organization Pratham released its annual report, Annual Status of Education Report, 2019.
The report is based on the survey conducted in 26 districts that cover 36,000 children in the age group of 4 to 8 years.
Key Findings of the report:
The number of girls enrolled in government schools is higher than the number of boys.
On the other hand, the number of boys enrolled in private institutions is higher than that of girls
The report says that around 56.8% of girls and 50.4% of boys are enrolled in government schools.
In the age group of 6-8 years, 61.1% of girls and 52.1% of boys were enrolled in government institutions.
According to the RTE act, 2009 (Right to Education Act), children should enter Class I at the age of 6.
But according to the report, 4 out of every 10 children entering Class I are less than 5 years old.
Other important current affairs:
1. Recently, the World Health Organisation (WHO) has endorsed TrueNat which is an indigenous molecular diagnostic tool for tuberculosis (TB) diagnosis.
WHO's approval is important for India because it has the most number of TB patients in the world.
According to the Global Tuberculosis Report 2019, India had 26.9 lakh TB patients in 2018.
TrueNat: It was developed by Goa-based Molbio Diagnostics.
TrueNat is a polymerase chain reaction (PCR)-based test that, by assaying the genes present in the TB bacteria, can not only detect the presence of the bacteria but can also detect drug resistance with the use of chips.
2. The Department of Consumer Affairs will release the notification regarding mandatory hallmarking of Gold jewellery & artefacts in India.
Earlier, it was optional for the jewellers and thus only 40% of gold jewellery was getting hallmarked. Gold Hallmarking is a purity certification which started in 2000.
3. Recently, the Chhattisgarh State Skill Development Authority (CSSDA) has launched a mobile phone app – 'Rojgaar Sangi' to help skilled and trained candidates find jobs.
The app has been developed with the help of National Informatics Centre (NIC).
The app will also help start-up companies to hire office staffs.
It will increase accessibility for skilled and trained candidates, which in turn will increase job opportunities.
The app is expected to benefit 7 lakh students who were trained under the 705 courses offered by CSSDA.
4. Every year, the World Health Organization releases a list of Global Health Challenges of the forthcoming year. This year, on January 13, 2020, the organization had released the top global health challenges for the year.
The list included 13 potential threats.
The foremost threat was Anti-Microbial Resistance (AMR) and the climate crisis.
The 2 threats have been on the top for the previous year, 2019 as well.
The report says around 7 million people are affected because of climate change.
5. On January 15, 2020, the IMD celebrates its 145th Foundation Day. It was begun in 1875. The day will be celebrated by Ministry of Earth Science under which IMD (Indian Meteorological Department) functions.
6. Maharashtra Chief minister Uddhav Thackeray is expected to launch the first girder for the Mumbai Trans-Harbour Link (MTHL) in January 2020:
The bridge will connect south Mumbai's eastern coast to Nhava Sheva on the mainland.
7. Union Minister for Women and Child Development and Textiles, Smriti Irani launched 3 welfare Schemes
Namely the Yashaswini Scheme for Women entrepreneurship,
Swasthya Sahayak Project and breast cancer screening initiative for women in Goa in the presence of Goa Chief Minister Pramod Sawant and State Health Minister Vishwajit Rane.
Yashaswini scheme: Under the Yashaswini scheme, women self-help groups (SHGs) will be given interest-free loans of up to Rs.5 lakh for business.
8. The Aviation Ministry announced a scheme that providing a window up to 31 January for voluntary registration of all drones and their operators.
Those who fail to register will face action under the Indian Penal Code and the Aircraft Act.
Reason: The move comes after the top Iranian General Qasem Soleimani was killed in a US drone attack.
Also, the Ministry has noticed the presence of drones that do not comply with civil aviation requirements (CAR). Scheme
9. British Indian yoga boy Ishwar Sharma (10-year-old) wins Global Child Prodigy Award.
He was chosen from the UK for the awards which honour child prodigies from across 45 countries and 30 different categories such as palaeontology, biking, choreography, fitness and martial arts etc.
10. Himachal Pradesh has made the Guinness Book of World Records for preparing the largest-ever quantity of 'bean and rice' dish (khichdi) on 14 January 2020 at Tattapani in Mandi district.
11. Senior IPS officer AP Maheshwari has been appointed as the director-general of Central Reserve Police Force (CRPF).
12. Retail inflation rose to about five-and-half year high of 7.35% in December 2019, mainly due to the rise in prices of vegetables as onions.
13. The Japan Coast Guard Ship 'Echigo' has arrived in Chennai on a five-day goodwill visit.
It will be participating in the Annual Joint Exercise 'Sahyog-Kaijin' with the Indian Coast Guard off Chennai.
This is the 19th such exercise being conducted between the two Coast Guards since 2000.
14. India finished this year as the top shooting nation in the world, leaving behind Olympic heavyweights China and the USA.
In terms of overall medals, the tally stood at 21 gold, six silver and three bronze as India topped all the Rifle-Pistol World Cups and Finals in an unforgettable year.
While India leads the standings with 30 medals overall,
China is second with 11 gold, 15 silver and 18 bronze for a total of 44 podium finishes.