Deep Ocean Mission: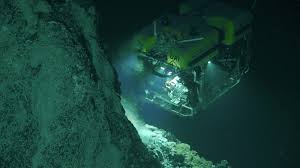 The Union Minister of State (Independent Charge) Earth Sciences recently chaired the first-ever high-level Steering Committee meeting of Deep Ocean Mission.
Deep Ocean Mission is a mission-mode project to support the Blue Economy Initiatives of the Government of India.
It is a high-level multi-ministerial, multi-disciplinary programme for a better understanding of the deep sea living and non-living resources of the Indian Ocean.
It will aid in India's efforts to attain the Blue Economy status.
It aims to develop technologies to harness living and non-living resources from the deep oceans.
The Ministry of Earth Sciences (MoES) will be the nodal Ministry implementing this multi-institutional Mission.
The estimated cost of the Mission will be 4077 crores for a period of 5 years (2021-26) to be implemented in a phase-wise manner.