Today Current Affairs: 12th April 2021 for UPSC IAS exams, State PSC exams, SSC CGL, State SSC, RRB, Railways, Banking Exam & IBPS, etc
Forest Fire At Navegaon-Nagzira Tiger Reserve (NNTR) In Maharashtra: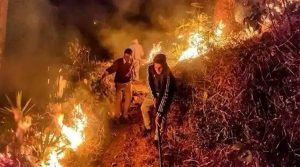 Three laborers were killed and two others injured during an operation to douse a forest fire at Navegaon-Nagzira Tiger Reserve (NNTR) in Maharashtra.
It is situated in the Gondia and Bhandara districts of Maharashtra.
Gondia District shares common boundaries with the state of Madhya Pradesh and Chhattisgarh on the north and eastern side respectively.
Strategically, the Tiger Reserve is located in the heart of the central Indian Tiger landscape which contributes almost one-sixth of the total tiger population of the country.
It was notified as to the 46th Tiger Reserve of India in December 2013.
NNTR comprised the notified area of Nawegaon National Park, Nawegaon Wildlife Sanctuary, Nagzira Wildlife Sanctuary, New Nagzira Wildlife Sanctuary, and Koka Wildlife Sanctuary.
NNTR has connectivity with the major tiger reserves in Central India like,

Kanha and Pench tiger reserve in Madhya Pradesh,
Tadoba-Andhari Tiger Reserve in Maharashtra,
Indravati Tiger Reserve in Chhattisgarh,
Indirectly with the Kawal and Nagarjuna Sagar in Telangana and Andhra Pradesh and, Achanakmar Tiger reserve in Chhattisgarh.
It is also connected to important tiger-bearing areas like the Umred-Karhandla sanctuary and Brahampuri Division (Maharashtra).
Prev Shaphari: Certification Scheme For Aquaculture Products: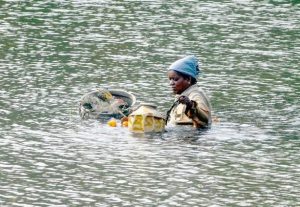 The Marine Products Exports Development Authority (MPEDA) has developed a certification scheme for aquaculture products called 'Shaphari'.
Shaphari is based on the United Nations' Food and Agriculture Organization's technical guidelines on aquaculture certification.
Shaphari is a Sanskrit word that means superior quality of fishery products suitable for human consumption.
It is a market-based tool for hatcheries to adopt good aquaculture practices and help produce quality antibiotic-free shrimp products to assure global consumers.
Components and Process:
Two Components:

Certifying hatcheries for the quality of their seeds.

Those who successfully clear multiple audits of their operations shall be granted a certificate for a period of two years.

Approving shrimp farms that adopt the requisite good practices.
Process:
The entire certification process will be online to minimize human errors and ensure higher credibility and transparency.
Global Minimum Corporate Tax Rate: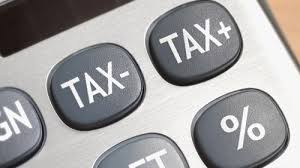 The US Treasury Secretary has urged G20 nations to move towards a global minimum corporate tax.
It is an attempt to reverse a "30-year race to the bottom" in which countries have resorted to slashing corporate tax rates to attract multinational corporations (MNCs).
Proposal on a Global Minimum Corporate Tax Rate:
The US proposal envisages a 21% minimum corporate tax rate, coupled with cancelling exemptions on income from countries that do not legislate a minimum tax to discourage the shifting of multinational operations and profits overseas.
The proposal for a minimum corporate tax is tailored to address the low effective rates of tax shelled out by some of the world's biggest corporations, including digital giants such as Apple, Alphabet and Facebook, as well as major corporations such as Nike and Starbucks.
These companies typically rely on complex webs of subsidiaries to hoover profits out of major markets into low-tax countries such as Ireland or Caribbean nations such as the British Virgin Islands or the Bahamas, or to central American nations such as Panama.
Indus And Ganges River Dolphins :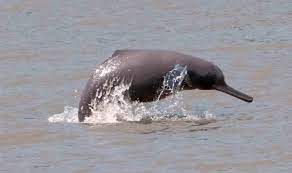 Detailed analysis of South Asian river dolphins has revealed in recent research that the Indus and Ganges River dolphins are not one, but two separate species.
Currently, Indus and Ganges River dolphins are classified as two subspecies under Platanista gangetica.
But according to a new study, this classification needs a revision. The study estimates that Indus and Ganges river dolphins may have diverged around 550,000 years ago.
The Indus and Ganges River dolphins are both classified as 'Endangered' species by the International Union for Conservation of Nature (IUCN).
The Ganges dolphin is a Schedule I animal under the Indian Wildlife (Protection) Act 1972, and has been included in Annexure – I of Convention on International Trade in Endangered Species (CITES).
Vaccine Passport: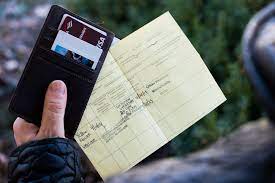 Several types of coronavirus vaccination records, sometimes called "vaccine passports," already exist, in paper and digital form. Hundreds of airlines, governments, and other organizations are experimenting with them.
Vaccine passport:
It is an electronic record of vaccination, possibly in the form of a QR code, that is easily accessible through a smartphone or possibly stored on the device, though it could also be printed out. It is mostly used for international travel.
In February 2021, Israel became the first country to introduce a certification system that allows those who have been vaccinated against Covid-19 to access certain facilities and events.
World Health Organisation (WHO) is against the introduction of Covid-19 vaccination proofs as a requirement for international travel.
There are still critical unknown facts regarding the efficacy of vaccination in reducing transmission.
There is also the lack of uniformity across jurisdictions in the requirement and issuance of proofs of vaccination.
Preferential vaccination of travelers could result in inadequate supplies of vaccines for priority populations considered at high risk of severe Covid-19 disease.
There is a possibility that they would be used by authorities to track the movement of their holders.
This may give rise to privacy concerns.
Begging: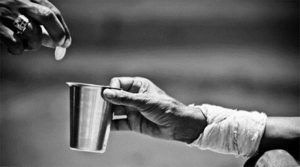 The Supreme Court has asked the Centre and four States to file their response within three weeks on a plea seeking a direction to repeal the provisions criminalizing begging.
The plea has referred to the August 2018 verdict of the Delhi High Court which had decriminalised begging in the national capital and said provisions of the Bombay Prevention of Begging Act, 1959, which treats begging as an offence cannot sustain constitutional scrutiny.
The provisions of the statutes criminalizing the act of begging put people in a situation to make an unreasonable choice between committing a crime or not committing one and starving, which goes against the very spirit of the Constitution and violates Article 21 i.e. Right to Life.
Referring to the Census 2011, the plea has said the total number of beggars in India is 4,13,670 and the number has increased from the last census.
It said the government had the mandate to provide social security to everyone and ensure that all had basic facilities, as embedded in the Directive Principles of State Policy in the Constitution.
However, the presence of beggars is evidence that the state has failed to provide these basic facilities to all its citizens.
Jyotirao Phule: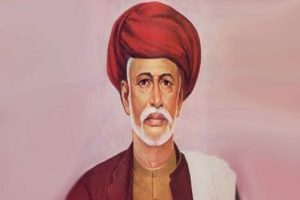 He was born on April 11, 1827, and his birth anniversary is celebrated as Jyotiba Phule Jayanti every year.
Born in 1827 in Satara district of Maharashtra.
Phule was given the title of Mahatma on May 11, 1888, by Vithalrao Krishnaji Vandekar, a Maharashtrian social activist.
Social reforms and key contributions:
His work is related mainly to the eradication of untouchability and caste system, emancipation and empowerment of women, reform of Hindu family life.
Along with his wife, Savitribai Phule, he is regarded as pioneer of women's education in India.
The couples were the first native Indians to open the first indigenously-run school for girls in India in August 1848 at Pune in Maharashtra.
Later, the Phules started schools for children from the then untouchable castes such as Mahar and Mang.
In 1863, he opened a home for pregnant Brahmin widows to give birth in a safe and secure place.
He opened an orphanage home to avoid infanticide. In this regard, he is believed to be the first Hindu to start an orphanage for unfortunate children.
In 1868, Jyotirao decided to construct a common bathing tank outside his house to exhibit his embracing attitude towards all human beings and wished to dine with everyone, regardless of their caste.
In 1873, Phule founded the Satyashodhak Samaj, or the Society of Seekers of Truth, for the rights of depressed classes, to denounce the caste system, and to spread rational thinking.
His famous works: Tritiya Ratna (1855), Gulamgiri (1873), Shetkarayacha Aasud, or Cultivator's Whipcord (1881), Satyashodhak Samajokt Mangalashtakasah Sarva Puja-vidhi (1887).
Lilavati Awards 2020: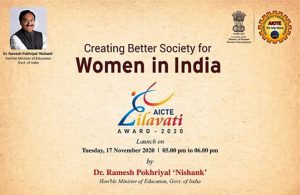 Union Minister of Education Shri Ramesh Pokhriyal 'Nishank' presented the AICTE Lilavati Awards 2020 on women empowerment to the winners.
With women empowerment as the theme, the objective of the award is to create awareness about issues like sanitation, hygiene, health, nutrition, literacy, employment, technology, credit, marketing, innovation, skill development, natural resources, and rights among women.
All India Council for Technical Education (AICTE) has established the Lilavati Award.
The award covers multidisciplinary areas such as women's health, self-defense, sanitation, literacy, entrepreneurship, and legal awareness.
The program will ensure the participation of women and enable them to hold higher positions in educational institutions.
It is named after the 12th-century mathematical treatise "Lilavati" devoted to arithmetic and algebra written by the Indian mathematician Bhāskara II.
In the book, the author posed, in verse form, a series of problems in (elementary) arithmetic to Lilavati (perhaps his daughter) and followed them up with hints to solutions.
Noura al-Matroushi : UAE's First Woman Astronaut: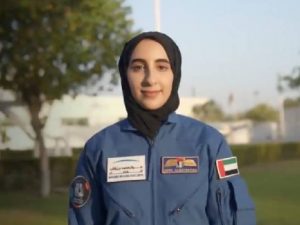 The United Arab Emirates named the next two astronauts for its space programme, including the country's first woman astronaut.
Noura al-Matroushi has been identified as the UAE's first woman astronaut, with her male counterpart as Mohammed al-Mulla.
The two will undergo training at NASA's Johnson Space Center in Houston, Texas.
If al-Matroushi ends up going on a mission, she could become the first Arab woman in space.
UAE space programme:
In February 2021, the UAE put its Amal, or Hope, satellite in orbit around Mars, a first for the Arab world.
In 2024, the country hopes to put an unmanned spacecraft on the moon.
The UAE also has set the ambitious goal of building a human colony on Mars by 2117.
The Thwaites Glacier: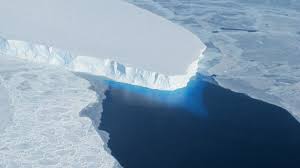 Researchers at the Sweden's University of Gothenburg are now saying that fears related to the melting of Antarctica's Thwaites Glacier are worse than previously thought, owing to the supply of warm water flowing underneath at a rate underestimated in the past.
The Thwaites Glacier is 120 km wide at its broadest, fast-moving, and melting fast over the years.
Because of its size (1.9 lakh square km), it contains enough water to raise the world sea level by more than half a meter. Studies have found the amount of ice flowing out of it has nearly doubled over the past 30 years.
Today, Thwaites's melting already contributes 4% to global sea-level rise each year. It is estimated that it would collapse into the sea in 200-900 years.
Thwaites is important for Antarctica as it slows the ice behind it from freely flowing into the ocean. Because of the risk it faces and poses Thwaites is often called the Doomsday Glacier.
The grounding line is the place below a glacier at which the ice transitions between resting fully on bedrock and floating on the ocean as an ice shelf. The location of the line is a pointer to the rate of retreat of a glacier.