Daily Current Affairs for Government Exams:
Today Current Affairs: 18th January 2020 for UPSC IAS exams, State PSC exams, SSC CGL, State SSC, RRB, Railways, Banking Exam & IBPS, etc.
Contents:
APNA UREA – SonaUgle.
Option in goods.
Must run status.
World Economic Situation and Prospects 2020 (WESP).
The Death Penalty in India: Annual Statistics.
Z-Morh tunnel.
Sikhs in the US will be counted as a separate ethnic group.
Blockchain Technology:
Development Support Services to States for Infrastructure Projects" (DSSS):
First-time cereals that are eaten and transgender houses will be included in Census 2021.
ELECRAMA 2020.
Other important current affairs:
1. APNA UREA – SonaUgle: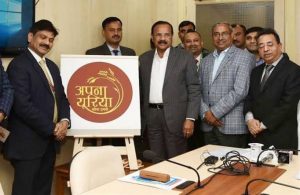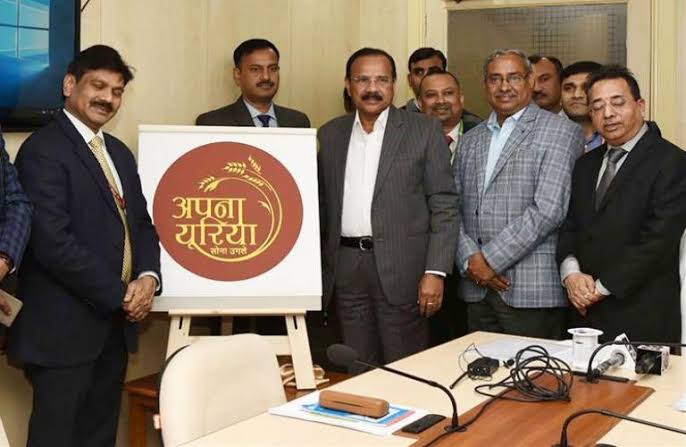 The Union Minister for Chemicals and Fertilizers launched the "APNA UREA – SonaUgle" brand of Hindustan Urvarak & Rasayan Limited (HURL).
In order to make India self-sufficient in urea, the Union Government approved the revival of three Urea plants located in Sindri, Gorakhpur, and Barauni.
The other two major fertilizer plants at Talcher and Ramagundam are also to be reopened.
With these measures, GoI projects that the annual production of Urea is to increase by 63.5 lakh metric tonnes per annum.
Hindustan Urvarak & Rasayan Limited (HURL):
It is a Joint Venture Company promoted by the three Maharatna Companies i.e. Coal India Limited (CIL), NTPC Limited (NTPC) and Indian Oil Corporation Limited (IOCL) as the lead promoters with FCIL and HFCL as other two partners.
It was established in 2016.
In 2016, the Government of India had approved the revival of three sick Urea plants located at Gorakhpur, Sindri, and Barauni, which have been undertaken by HURL.
2. Option in goods: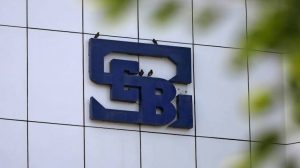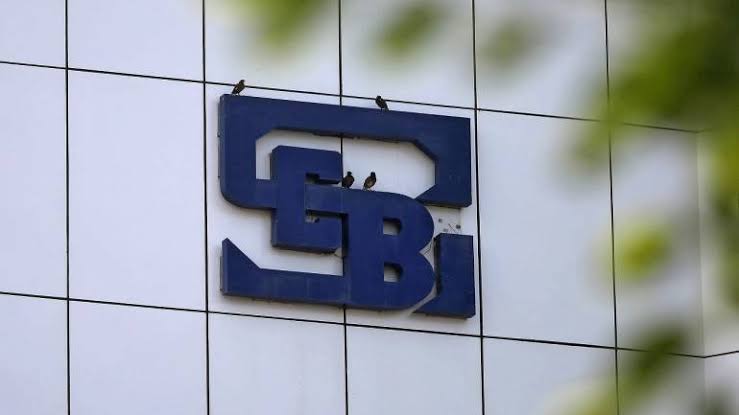 The Securities and Exchange Board of India (SEBI) allowed stock exchanges to launch 'option in goods' in their commodity derivatives segment. This is in addition to 'options on commodity futures'. Norms for options on goods are liberal compared to those on options on futures.
The provision shall pave the way for launching options contracts in commodities based on underlying spot market price and settlement through compulsory delivery.
For the first time, the Indian commodity derivatives market will witness both European as well as American options, whereas in securities market options are restricted to European style only.
As of now, commodity options are permitted based on futures of that commodity as underlying.
This means that on expiry of options, it devolves in futures or every option trade if not squared off on expiry in futures.
3. Must Run Status:
An expert group reviewing the Indian Electricity Grid Code (IEGC) has asserted that renewable energy power plants shall be treated as "must-run" and electricity from these plants shall not be curtailed for any commercial reasons.
A 'must run' status means that the concerned power plant has to supply electricity to the grid under all conditions.
Wind, solar, wind-solar hybrid and hydro plants (in case of excess water leading to spillage) shall be treated as MUST RUN power plants and shall not be subjected to curtailment on account of merit order despatch or any other commercial consideration.
4. World Economic Situation and Prospects 2020 (WESP):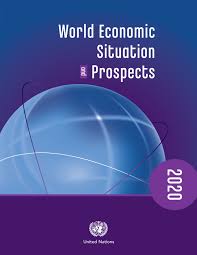 The United Nations Conference on Trade and Development (UNCTAD), United Nations Department of Economic and Social Affairs (UN DESA) and the five United Nations Regional Economic Commissions have jointly released the World Economic Situation and Prospects 2020 (WESP) recently.
The report warns about strong economic risks, deep political polarization and increasing skepticism about the benefits of multilateralism.
The report suggested that India needs to implement structural reforms to face a global as well as Indian economic slowdown.
The combination of fiscal stimulus, loose monetary policy, and financial sector reforms is expected to support a recovery in growth to 6.6 %.
India experienced a sharp drop from 6.8% in 2018 to 5.7 % in 2019.
The report also indicated that India may be among the few countries where the per capita GDP growth rate could exceed 4 % in 2020.
Per capita GDP is the ratio of the country's gross domestic product by its total population.
Other Findings:
World's fastest-growing region: East Asia, which also remains the largest contributor to global growth.
Growth in large emerging countries: Brazil, India, Mexico, Russia, and Turkey are expected to gain economic momentum in 2020.
Shift in Global economic decision power: The shift in global economic decision-making power from the EU, the US and other developed countries towards China, India and other developing countries has been observed. Thus Global cooperation mechanisms will need to recognize this shifting balance.
Per capita income: One in five countries will see per capita income stagnate or decline in 2020.
Per capita income measures the average income earned per person in a given area in a specified year.
Poverty reduction: The share of the population living in extreme poverty has declined steadily and significantly over the past few decades, largely owing to successful experiences in China and India.
Impact of climate change on the economy: Climate disruption poses a serious and growing threat to short- and long-term economic prospects.
One of the primary ways to break the link between greenhouse gas emissions and economic activity is to change the energy supply mix, transitioning from fossil fuels to renewable sources of energy.
This transition will require policies that steer nations towards carbon neutrality by 2050.
Roadblocks for Sustainable Development Goals: The prolonged weakness in global economic activity may severely impact the implementation of Sustainable Development Goals.
5. The Death Penalty in India: Annual Statistics' was published by Project 39A of National Law University (NLU), Delhi:
Recently, the fourth edition of 'The Death Penalty in India: Annual Statistics' was published by Project 39A of National Law University (NLU), Delhi.
The report states that a higher number of death sentences awarded in India in recent years relate to the cases of sexual offenses.
The number of death sentences awarded for murders involving sexual offenses in 2019 was the highest in four years.
Trial courts: Imposed 102 death sentences in 2019, a significant drop from 162 death sentences in 2018.
However, the percentage of sexual offenses in these cases increased from 41.35% in 2018 to 52.94% in 2019.
High Courts: 65.38% of cases of confirmations of death sentences involved sexual offenses along with murder.
Supreme Court: In 2019, the SC dealt with 27 capital punishment cases, the highest number since 2001. It confirmed the death penalty of seven cases out of which four were of murder involving sexual offenses.
It commuted a total of 17 cases of the death penalty.
Warrants Issued: Six death warrants were issued in 2019 against one in 2018, with all warrants eventually stayed by the courts.
National Law University:
It was established in 2008 under the National Law University Act, 2007 with the objective of imparting comprehensive and interdisciplinary legal education.
Project 39A: It is inspired by Article 39-A of the Indian Constitution, a provision that furthers the intertwined values of equal justice and equal opportunity by removing economic and social barriers.
Using empirical research to re-examine practices and policies in the criminal justice system, Project 39A aims to trigger new conversations on legal aid, torture, DNA forensics, mental health in prisons, and the death penalty.
6. Z-Morh tunnel: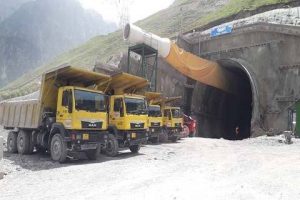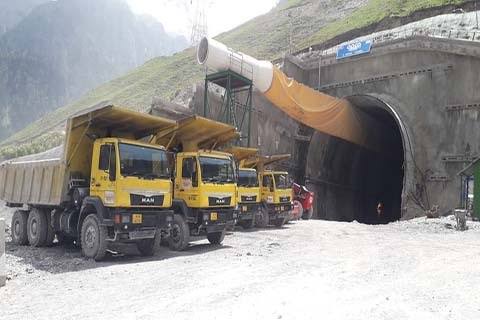 A Concession Agreement for completing the 6.5-kilometer long Z-Morh tunnel in Jammu and Kashmir was signed between NHIDCL and APCO Amarnathji Tunnelway.
Z-Morh Tunnel will provide all-weather road connectivity to the Sonmarg tourist spot in Jammu and Kashmir. It mostly remains closed during the winters due to heavy snowfall in the Gagenger area.
Under the agreement, the two-lane bi-directional tunnel with a parallel escape tunnel will be completed in 3.5 years at a cost of 2379 Crore rupees.
The project includes construction, operation, and maintenance of the tunnel with approaches on NH-1 at Srinagar-Sonmarg-Gumri Road from 61 kilometers to 89.30 kilometers on Design, Build, Finance, Operate and Transfer Annuity basis.
Govt awards over Rs 2000 cr for completing the Z Morh tunnel.
Key facts:
The 6.5-kilometer-long Z-Morh tunnel is located in Jammu and Kashmir.
The tunnel is capable of allowing 1,000 vehicles an hour at a speed of 80 km per hour.
Border Road Organization (BRO) was the previous implementation agency of the project.
The project was however transferred to IL&FS in 2016. APCO will now complete the balance work.
7. Sikhs in the US will be counted as a separate ethnic group: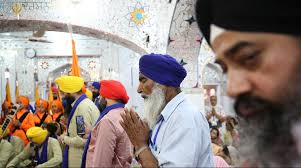 Sikhs in the US will be counted as a separate ethnic group in the 2020 census for the first time.
Over a million Sikhs are estimated to be living in the US. One of the reasons for advocating the inclusion of Sikhs as a separate ethnic group is so "that action can be taken to address Sikh issues of significance such as bullying, intimidation and hate crimes against the community.
Apart from the US, Sikhs in Britain have also demanded inclusion as a separate ethnic group.
In November 2019, British Sikhs took the government to court over the "unlawful" refusal to treat them as a separate ethnic group.
It is estimated that there are over 800,000 Sikhs in the UK.
Furthermore, Sikhs are one of the fastest-growing religious minorities in New Zealand, where they are considered to be a distinct ethnic group. Other ethnic groups in New Zealand include Punjabis, Bengalis, Indian Tamils, and Fijian Indian, among others.
8. Blockchain Technology: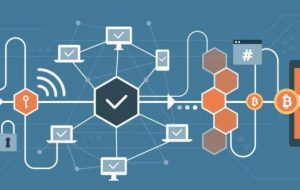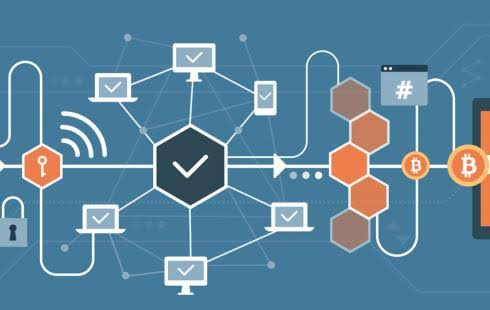 National Informatics Centre (NIC) has set up a Centre of Excellence (CoE) in Blockchain Technology in Bengaluru, which will provide Blockchain as a service and allow stakeholders to benefit from shared learning, experiences, and resources.
Functions:
The Centre of Excellence will facilitate various government departments in building proof of concepts for use of Blockchain technology in different dimensions of governance, leading to large scale deployment of some such applications.
With National Informatics Centre (NIC) providing a robust and agile infrastructure, the CoE shall also provide Blockchain as a Service (BaaS) for efficient hosting of the Blockchain network, says an official release.
What are Blockchains?
Blockchains are a new data structure that is secure, cryptography-based, and distributed across a network.
The technology supports cryptocurrencies such as Bitcoin and the transfer of any data or digital asset.
Spearheaded by Bitcoin, blockchains achieve consensus among distributed nodes, allowing the transfer of digital goods without the need for centralized authorization of transactions.
9. Development Support Services to States for Infrastructure Projects" (DSSS):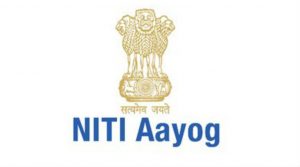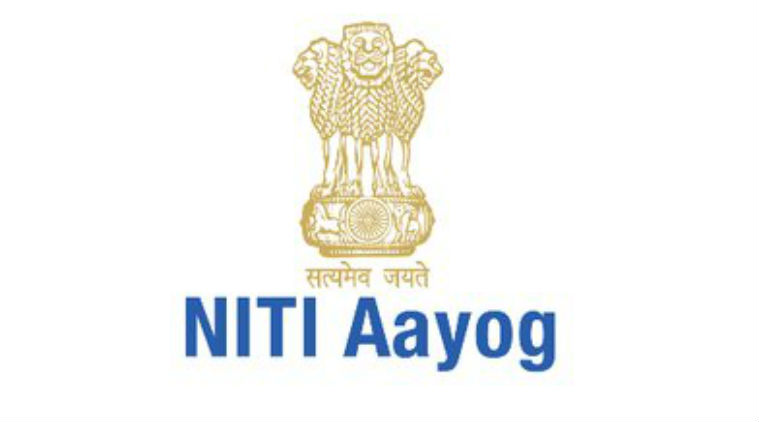 NITI Aayog and Ladakh Union Territory have signed a Memorandum of Understanding, under which NITI Aayog will support the administration of the Ladakh through its initiative "Development Support Services to States for Infrastructure Projects" (DSSS).
About Development Support Services For States/UTs (DSSS) For Infrastructure Projects:
Implemented by NITI Aayog.
Aim: To achieve transformational, sustained delivery of infrastructure projects with state of art capacity disseminated at all levels of governance.
The key objective: Creating PPP success stories and rebooting infrastructure project delivery models so a sustainable infrastructure creation cycle is established.
The DSSS Infrastructure initiative involves providing project-level support from Concept plan to financial closure to State Governments / UTs.
10. First-time cereals which are eaten and transgender houses will be included in Census 2021: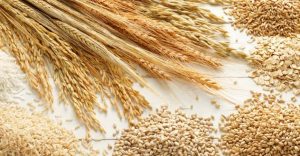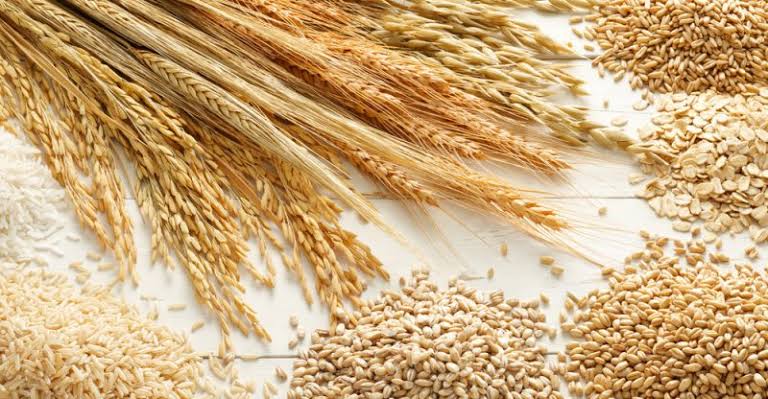 For the first time, the Census will collect data of transgenders headed houses. Also, the census will enquire about "Main cereal", which is also included for the first time in the history of the census of India.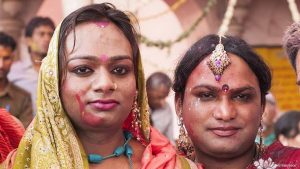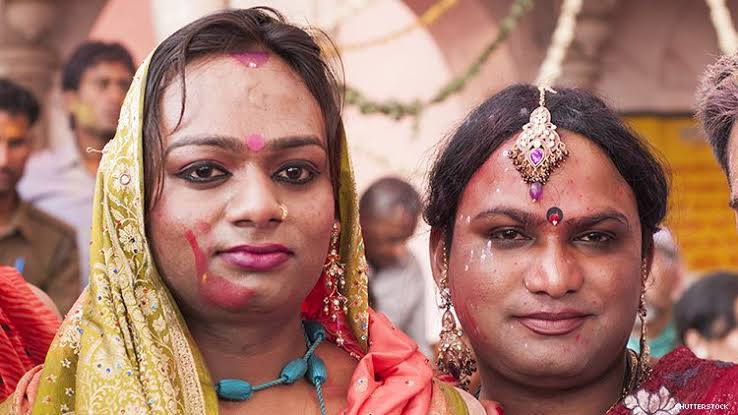 The Census 2021 is to ask 31 questions to the citizens. For the first time of Indian history, the following are to be included:
The information about households run by transgender is to be collected.
Under the question of the sex of household head, male, female and transgender are to be collected.
The Census 2021 is to be conducted through a mobile phone application
Inquiry about main cereal consumed
Earlier it was announced that the census for the first time will collect data on OBC.
However, this has not been included. Rather there is the provision of SC/ST in the census.
The questions to be asked are decided by the Ministry of Home Affairs.
The census is to begin by September 2020.
11. ELECRAMA 2020: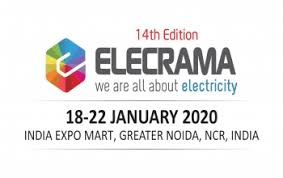 The ELECRAMA 2020 was held in Noida. The event showcases innovations and achievements of Indian Electrical Industry
The "ELECRAMA" platform is organized by Indian Electrical and Electronics Manufacturers' Association (IEEMA).
It is supported by other ministries such as the ministry of renewable energy, power, MSME (Micro Small and Medium Enterprises).
It acts as a platform to connect Indian industries with the world.
The event also helps the world leaders share their ideas and develop cost-effective solutions.
About the event:
The ELECRAMA is one of the flagship events of the Indian electrical industry.
It brings a complete package of solutions to every power problem. It includes transmission, generation, distribution, renewables, power electronics, electromobility, power storage, and automation.
the event is important to develop the electrical energy sector in India.
Other important current affairs:
1. The Supreme Court cleared the path for construction of an international airport at Mopa in Goa by lifting the suspension on Environmental Clearance (EC) granted to the project.
 Mopa Airport is an under-construction greenfield airport being built at Mopa in North Goa district, Goa.
GMR Goa International Airport Limited (GGIAL), a special purpose vehicle (SPV), will develop the airport.
PM Modi laid the foundation stone of the project in 2016.
In March 2019, the Supreme Court suspended the Environmental Clearance (EC) granted for the project.
The need for the project:
Goa's current airport at Dabolim is a civil enclave operated by the Airports Authority of India (AAI) at a military airfield owned by the Indian Navy.
Civilian and military operations share a common runway and result in severe airside congestion.
2. The pneumococcal vaccine developed by the Pune-based Serum Institute of India has been pre-qualified by the World Health Organisation (WHO).
The pneumococcal vaccine PNEUMOSIL is a conjugate vaccine to help produce a stronger immune response to a weak antigen.
In 2017, the pneumococcal conjugate vaccine was included under India's Universal Immunisation Programme (UIP).
It has been introduced in a phased manner starting with Himachal Pradesh, parts of Bihar, Uttar Pradesh, Madhya Pradesh, and Rajasthan.
3. Surveys conducted inside Anamalai Tiger Reserve have shown that carbon storage was highest in a species-rich evergreen forest.
The study was conducted in the natural evergreen and deciduous forests and in teak and eucalyptus plantations.
The results showed that the species-rich evergreen forests stored carbon at approximately 300 tons per hectare.
The storage in teak and eucalyptus plantations was 43% and 55% less, respectively.
The researchers also found that the rates of carbon capture remained nearly the same year after year in natural forests as compared with plantations.
4. Oman's Sultan Qaboos bin Said Al Said, the Arab world's longest-serving ruler, has died.
In 1970, with the help of the British, Qaboos overthrew his father in a bloodless coup, emerging as the Sultan at age 29.
He ruled Oman for almost half a century.
His cousin Haitham bin Tariq Al Said has been sworn as his successor.
5. The Union Government has decided to reduce wasteful expenditure on items such as travel, food, and conferences by 20%.
The decision was taken in a recent meeting of the Cabinet Committee on Investment and Growth (CCIG).
CCIG is a newly formed cabinet committee, constituted in June 2019.
It is chaired by the Prime Minister.
The decision is to avoid fiscal slippage by containing non-development expenditure and controlling fiscal deficit well within the limit of budgeted target of 3.3% during the FY 2019-20.
6. Over 100 people were injured in three Jallikattu events in Tamil Nadu.
Jallikattu is a traditional bull-taming event that is organized in the state every year as part of the harvest festival Pongal.Jallikattu Event:
The sport requires fighters to pounce on a running bull, try to hold on to its hump and move along with the animal without falling or getting hurt.
7. The Industrial meet of Asia's largest Civil Aviation was held in Bengaluru.
The Civil Aviation event is to be held at Begumpet airport, Hyderabad in March 2020.
The theme of the event will be: Flying for All.
8. One of the world's largest retailers Amazon announced that it has planned to invest 1 billion USD in India and generate 1 million jobs.
9. Indian wrestler Vinesh Phogat won the first gold medal of the 2020 season at the Rome Ranking Series event in Rome on January 17, 2020.
10. Indian women tennis star, Sania Mirza and her Ukrainian partner Nadiia Kichenok have won the women's doubles title of the WTA International trophy at Hobart in Australia
It is Sania's 42nd WTA doubles title and first since Brisbane International trophy in 2007 with American partner Bethanie Mattek-Sands.
11. Manufactured by Almaz-Antey all five units of S-400 air defense missile systems will be delivered to India by 2025. For that its production has started in Russia.
The S-400, an upgraded version of the S-300, had previously only been available to the Russian defense forces.
12. The Mizoram government and organizing committee under the chairmanship of Chief Minister Zoramthanga decided to celebrate Chapchar Kut, the biggest and most important festival of the Mizos, on March 6, 2020.
While March 5 will be celebrated as pre-festival, which would be graced by Art and Culture Minister  R Lalzirliana as "Kut Pa" or the "father of the festival".
Theme: "Promotion of Mizos' culture and moral code.
13. Indian scientist from National Chemical Laboratory (CSIR-NCL), Pune, Sakya Singha Sen received the first Merck Young Scientist Award 2019 in Chemical Sciences.
Merck is a science and technology company operating worldwide.
Merck Young Scientist Award is given to researchers with less than ten years of experience with expertise in solving some of the toughest problems in chemical sciences.
14. Microsoft promised that by 2030 it will be carbon negative, and by 2050 it will have removed all the carbon it has emitted since 1975.
To become negative, the company will have to not just reduce its carbon emissions and shift to renewable resources but actually offset its carbon footprint.