Daily Current Affairs for Government Exams:
Today Current Affairs: 18th June 2020 for UPSC IAS exams, State PSC exams, SSC CGL, State SSC, RRB, Railways, Banking Exam & IBPS, etc
Contents:
Kaesong Industrial Complex (KIC).
Antigen detection test
World Investment Report 2020.:
Vaccine Nationalism:
Reserve Bank of India (RBI) has proposed stringent norms for housing finance companies.:
Galwan Valley in Eastern Ladakh region:
Other important current affairs.
1. Kaesong Industrial Complex (KIC). :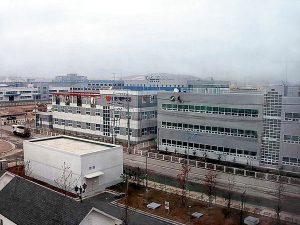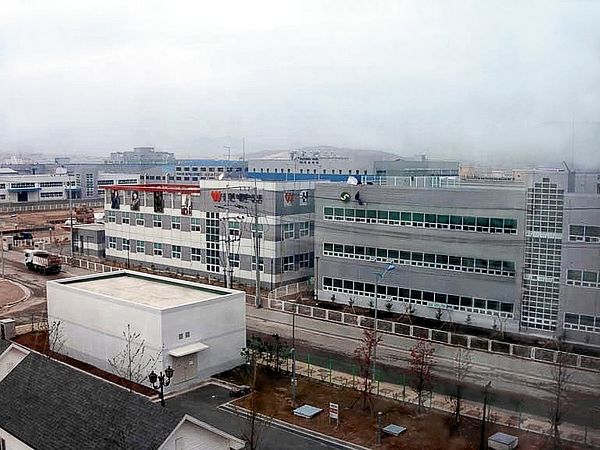 North Korea blew up the joint liaison office with South Korea in Kaesong Industrial Complex (KIC). The demolition follows a recent deterioration in relations between North and South Korea.
The Kaesong Industrial Complex (KIC) is located inside North Korea just across the demilitarized zone from South Korea.
The project was launched in 2004, largely financed by the South to increase co-operation.
South Korea has said the purpose of the KIC was to develop an industrial park where South Korean companies could manufacture their products using North Korean labor.
The KIC is a duty-free zone, and there are no restrictions on the use of foreign currency or credit cards. No visa is required to enter the complex.
It argued that would help North Korea start to reform its economy, which is in a dire state, and ease tensions between the two Koreas. It is one of the last remaining points of peaceful engagement between North and South Korea.
2.Antigen detection test: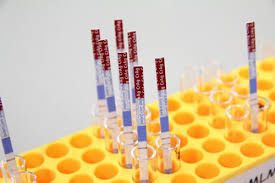 The Indian Council of Medical Research (ICMR) has recommended the use of Standard Q COVID-19 Ag antigen detection test in containment zones and healthcare settings in combination with the RT-PCR test.
This is to be used in specified settings, and kits from only one manufacturer have got approval– the South Korean company S D Biosensor.
Rapid antigen detection test for Covid-19:
It is a test on swabbed nasal samples that detects antigens that are found on or within the SARS-CoV-2 virus.
It is a point-of-care test, performed outside the conventional laboratory setting, and is used to quickly obtain a diagnostic result.
Like RT-PCR, the rapid antigen detection test to seeks to detect the virus rather than the antibodies produced by the body.
The most significant difference between the two is time.
RT-PCR test takes a minimum of 2-5 hours including the time taken for sample transportation.
In a rapid antigen detection test, the maximum duration for interpreting a positive or negative test is 30 minutes.
These tests are very specific for the virus but are not as sensitive as molecular PCR tests. This means that positive results from antigen tests are highly accurate, but there is a higher chance of false negatives, so negative results do not rule out infection.
Negative results from an antigen test may need to be confirmed with a PCR test prior to making treatment decisions or to prevent the possible spread of the virus due to a false negative.
Once the sample is collected in the extraction buffer, it is stable only for one hour. Therefore, the antigen test needs to be conducted at the site of sample collection in the healthcare setting.
3.World Investment Report 2020.:


Recently, the United Nations Conference on Trade and Development (UNCTAD) released the World Investment Report 2020.
The World Investment Report focuses on trends in Foreign Direct Investment (FDI) worldwide, at the regional and country levels, and emerging measures to improve its contribution to development.
Key Points
According to the report, global FDI flows are forecast to decrease by up to 40% in 2020, from their 2019 value of $1.54 trillion.
This would bring global FDI below $1 trillion for the first time since 2005. The FDI is projected to decrease by a further 5% to 10% in 2021.
Developing economies are expected to see the biggest fall in FDI because they rely more on investment in Global Value Chain (GVC) based industries, which have been severely hit due to the Covid-19 pandemic.
They have also not been able to put in place the same economic support measures as developed economies.
However, the investment flows are expected to slowly recover by the start of 2022.
Global FDI flows rose modestly in 2019, following the sizable declines registered in 2017 and 2018.
The rise in FDI was due to the waning of the impact of the 2017 tax reforms in the United States.
India jumped from 12th position in 2018 to 9th position in 2019 among the world's largest FDI recipients.
In 2019, the FDI inflows into India jumped over 20% to $51 billion.
The report also observed that FDI into India may decline sharply in 2020 because of the impact of the Covid-19 pandemic and the consequent lockdown measures, supply chain disruptions, and economic slowdown.
In India, the number of greenfield investment announcements declined by 4% in the first quarter of the financial year 2020-21.
Mergers and acquisitions (M&A) also contracted by 58%.
A greenfield investment is a type of FDI in which a parent company creates a subsidiary in a different country, building its operations from the ground up.
However, the report mentioned that India's large market will continue to attract market-seeking investments to the country.
4.Vaccine Nationalism: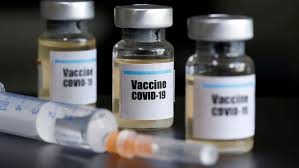 The United States has now twice indicated that it would like to secure priority access to doses of the COVID-19 vaccine. Other countries, including India and Russia, have taken similar stances. This prioritization of domestic markets has become known as vaccine nationalism.
Vaccine nationalism occurs when a country manages to secure doses of vaccine for its own citizens or residents before they are made available in other countries.
This is done through pre-purchase agreements between a government and a vaccine manufacturer.
During the early stages of the 2009 H1N1 flu pandemic, some of the wealthiest countries entered into pre-purchase agreements with several pharmaceutical companies working on H1N1 vaccines.
At that time, it was estimated that, in the best-case scenario, the maximum number of vaccine doses that could be produced globally was two billion.
The US alone negotiated and obtained the right to buy 600,000 doses. All the countries that negotiated pre-purchase orders were developed economies.
5. Reserve Bank of India (RBI) has proposed stringent norms for housing finance companies.: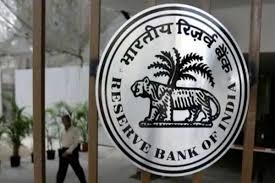 The Reserve Bank of India (RBI) has proposed stringent norms for housing finance companies.
At least 50% of net assets should be in the nature of 'qualifying assets' for HFCs, of which at least 75% should be towards individual housing loans.
Such HFCs which do not fulfill the criteria will be treated as NBFC – Investment and Credit Companies (NBFC-ICCs) and will be required to approach the RBI for the conversion of their Certificate of Registration from HFC to NBFC-ICC.
The NBFC-ICCs which want to continue as HFCs would have to follow a roadmap to make 75% of their assets individual housing loans.
The target has been set at 60% by March 31, 2022, 70% by March 31, 2023, and 75% by March 31, 2024.
It has also proposed a minimum net-owned fund (NOF) of ₹20 crores as compared to ₹10 crores now.
Existing HFCs would have to reach ₹15 crores within a year and ₹20 crores within two years.
The RBI defined 'qualifying assets' as loans to individuals or a group of individuals, including co-operative societies, for construction/purchase of new dwelling units, loans to individuals for the renovation of existing dwelling units, lending to builders for construction of residential dwelling units.
6.Galwan Valley in Eastern Ladakh region: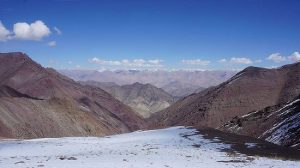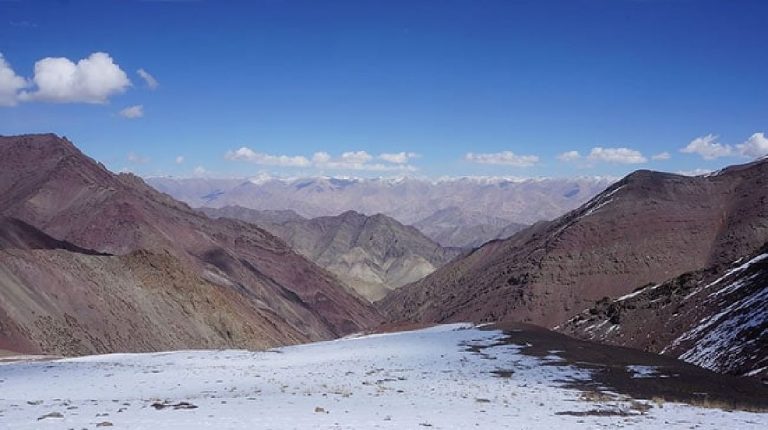 Even as India and China are engaged in military-level talks and in controlled engagement, there has been a violent face-off between the army troops of both sides.
Recently, China's People's Liberation Army (PLA) and the Indian Army clashed and used stones, knives, and machetes to attack each other and this resulted in fatalities on both sides.
This incident happened at Galwan Valley in the Eastern Ladakh region.
India and China share a border that is more than 3,440km (2,100 miles) long and have overlapping territorial claims.
From the past one month, Indian and Chinese armies have been locked in a tense stand-off at three points along the Line of Actual Control — the Galwan River Valley, Hot Springs area and the Pangong Lake — since early May.
The Galwan river is the highest ridgeline and it allows the Chinese to dominate the Shyok route passes, which is close to the river.
It lies along with the western sector of the LAC and close to Aksai Chin, a disputed area claimed by India but controlled by China.
India is trying to construct a feeder road emanating from Darbuk-Shyok Village – Daulat Beg Oldi road (DS-DBO road).
This road runs along the Shyok River and is the most critical line of communications close to LAC.
Hence, the Chinese are keen on controlling this area as they fear that the Indian side could end up threatening their position on the Aksai Chin plateau by using the river valley.
Other important current affairs:
1. The Securities and Exchange Board of India (SEBI) has further eased fund-raising norms for firms.
SEBI has allowed companies to make two qualified institutional placements (QIPs) with a gap of just two weeks between them.
The earlier regulations mandated a minimum gap of six months between two such issuances.
Promoters can also increase their stakes in their companies through preferential allotments by up to 10% without triggering an open offer.
The cap was earlier set at 5%. SEBI has, however, allowed this relaxation only for the current financial year.
Analysts said the twin moves would help in enhancing liquidity in the market as companies would be able to better time fund-raising while promoters could also acquire shares at a time when valuations were quite low compared with the historic highs.
2. Recently, three Olms have been put on display in Slovenia's Postojna Cave, where they hatched in 2016 in a rare successful breeding.
The Olms are eyeless (skin-covered eyes) pink salamanders also known as the "baby dragon" and "human fish" for its pale skin-like color.
They feed on detritus and endemic cave vertebrates and hide in crevices or bottom sediment when disturbed.
They can survive without food for up to 10 years.
A long-lived species that only matures to a sexual stage after the age of 12-15 years and reproduces very slowly.
It can live a century and breeds only once a decade usually in laboratories throughout Europe or deep in caves away from people.
They have a powerful sensory system of smell, taste, hearing and electrosensitivity.
3. Jan Aushadhi Suvidha Sanitary Napkin is being made available in more than 6300 Pradhan Mantri Bhartiya Janaushdhi Pariyojna -PMBJP Kendras across the country at a minimum price of Rs.1/-per pad. The market price of the similar Sanitary Napkins is around Rs. 3/- to Rs. 8/- per pad.
On the eve of World Environment Day 4th June 2018, the Government of India proudly announced the launch of "Jan Aushadhi Suvidha Oxo-Biodegradable Sanitary Napkin" for women of India.
Since inception (4 June 2018) to 10th June, 2020 over 4.61 crore sanitary Napkins have been sold at Pradhan Mantri Bhartiya Janaushadhi Kendras.
Sanitary Napkins are environmental friendly, as these pads are made with Oxo-biodegradable material complying with ASTM D-6954 (biodegradability test) standards.
This step ensured 'Swachhta, Swasthya and Suvidha' for the underprivileged Women of India.
4. According to a study published in the journal 'Nature Communications', an evolution of the Mantle of the Earth could have not only controlled evolution of the atmosphere, but also evolution of life.
According to the study, although there were amounts of oxygen before the Great Oxidation Event (GOE), it could not concentrate on the atmosphere.
This was because of the reaction of oxygen with the large amount of gases ejected by Volcanoes. The oxygen produced by the early life-forms combined with things like hydrogen ( for example), and was removed from the atmosphere.
When volcanoes are active, they send large amounts of gases into the atmosphere. The nature of these gases depends on the nature of the materials in the Earth's mantle.
As volcanic activity continued, it produced less material that would readily combine with oxygen. Earth's mantle was becoming more and more oxidized.
With time, the oxygen produced by life-forms could accumulate in the atmosphere. This started the Great Oxidation Event, paving the way for complex life.
5. The National Centre of Polar and Ocean Research (NCPOR) has observed the largest decline in the Arctic Sea ice in the last 41 years.
The decline in the Arctic Sea ice is due to global warming — leading to localised increase in evaporation, air humidity, cloud cover and rainfall.
Sea ice arises as seawater freezes. Because ice is less dense than water, it floats on the ocean's surface.
Sea ice covers about 7% of the Earth's surface and about 12% of the world's oceans.
Increased Rate of Sea Ice Decline:
In the last 40 years (1979-2018), the sea ice has been declining at 4.7% per decade, while the current declining rate was found to be 13% in July 2019.
Thus, it has been noted that the volume of ice formation during winters is unable to keep pace with the volume of ice loss during summers.
Additionally, it has been predicted that if this trend continues, there would be no ice left in the Arctic Sea by 2050.
6. Recently, the Asian Infrastructure Investment Bank (AIIB) has approved a $750 million loan to India to strengthen the country's battle against the adverse impact of Covid-19 pandemic on poor and vulnerable households.
Earlier, it had approved $500 million for 'Covid-19 Emergency Response and Health Systems Preparedness Project' initiated by India.
$750 million loan: It is co-financed by the AIIB and the Asian Development Bank.
It aims to ensure economic resilience to prevent long-term damage to productive capacity, including human capital.
The support will go towards bolstering economic aid for businesses, including for the informal sector, expanding social safety nets for the needy, and strengthening the country's health care systems.
AIIB's sovereign loans to India amounts to $3.06 billion.
The current loan will be the second for India under AIIB's Covid-19 Crisis Recovery Facility.
The Crisis Recovery Facility has been formed in response to urgent economic, financial and public health pressures and to support a quick recovery after the current crisis (Covid-19).
It will offer $5-10 billion of financing to public and private entities over 18 months i.e. from April 2020 to October 2021.
The funding is done either with the World Bank or ADB.
It has assured Indian government of $2.2 billion support to fight against the Covid-19 pandemic.
Earlier, it had provided a $1.5 billion loan to India.
7. Axone or fermented soya bean:
The movie, Axone: A recipe for disaster, was recently released on NETFLIX.
Axone — also spelled akhuni — is a fermented soya bean of Nagaland, known for its distinctive flavour and smell.
As much an ingredient as it is a condiment, axone is used to make pickles and chutneys, or curries of pork, fish, chicken, beef etc.
Axone is prepared and eaten across Nagaland but is particularly popular among the Sumi (also Sema) tribe.
There are two ways of making axone: either dry or like a paste.
8. India has decided to send a contingent of 75 personnel from its three armed forces to participate in Russia's 75th World War II Victory Day Parade on 24 June, 2020.
The Russian parade is held every year on Victory Day (May 9), which marks the surrender of Nazi Germany in 1945.
This year it was delayed because of the Covid-19.
The victory day parade honors the heroism and sacrifices made by the Russian and other friendly people.
India's participation in the parade will be a mark of tribute and solidarity with the people of Russia.
Earlier in January 2020, Russia had invited India to take part in the victory day parade.
9. World Crocodile Day
Observed on June 17th every year.
It is a global awareness campaign to highlight the plight of endangered crocodiles and alligators around the world.
India is home to three crocodilian species:

The mugger or marsh crocodile (Crocodylus palustris)
The estuarine or saltwater crocodile (Crocodylus porosus)
The gharial (Gavialis gangeticus)