Daily Current Affairs for Government Exams:
Today Current Affairs:19th May 2020 for UPSC IAS exams, State PSC exams, SSC CGL, State SSC, RRB, Railways, Banking Exam & IBPS, etc.
Contents:
J&K Grant of Domicile Certificate Procedure Rules, 2020 :
Syndemic:
Initiatives to boost Education Sector
Less invasive surfactant administration (LISA),:
Aksai Chin
Shekatkar committee:
Other important current affairs:
1. J&K Grant of Domicile Certificate Procedure Rules, 2020 :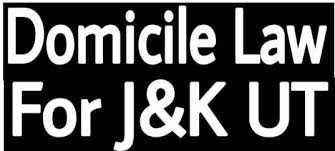 The J&K administration notified the J&K Grant of Domicile Certificate Procedure Rules, 2020 and set a fast-track process in motion to issue the certificates within a stipulated time of 15 days.
Under the amended rules, eligible non-locals can also apply for the certificate.
These rules provide a simple time-bound and transparent procedure for issuance of domicile certificates. There is a timeline of 15 days for the issuance of certificates.
Domicile certificates have now been made a basic eligibility condition for appointment to any post under the Union Territory of J&K following the amendments in the previous Act.
To make the process transparent and time-bound, any officer not able to issue the certificate would be penalized ₹50,000. The amount would be recovered from his salary.
All Permanent Resident Certificate holders and their children living outside J&K can apply for the certificates.
Kashmiri migrants living in or outside J&K can get domicile certificates by simply producing their Permanent Residence Certificate (PRC), ration card copy, voter card, or any other valid document.
Bonafide migrants can apply with the Relief and Rehabilitation department by providing documents like electoral rolls of 1988, proof of registration as a migrant in any State in the country, or any other valid document.
2.Syndemic: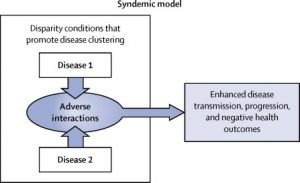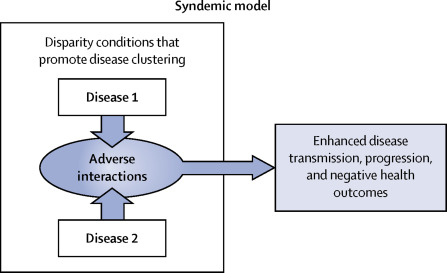 The possibilities of Covid-19 being syndemic have been raised in the backdrop of the World Health Organization (WHO) announcement that Covid-19 less likely to be eliminated (i.e. may become endemic).
The rapid spread of Covid-19 across the world has been characterized as 'Pandemic' by the WHO.
Note
Pandemic:
A pandemic is declared when a new disease for which people do not have immunity spreads around the world beyond expectations.
Epidemic:
An epidemic is a large outbreak, one that spreads among a population or region. It is less severe than pandemic due to a limited area of spread.
Endemic:
A disease is called endemic when the presence or usual prevalence of its infectious agent is constant within a given geographical area or population group.
A syndemic is a situation when two or more epidemics interact synergistically to produce an increased burden of disease in a population.
A situation of syndemic was first described by medical anthropologist Merrill Singer in the mid-1990s.
Possibility of Syndemic in the Current Scenario:

Covid-19 Pandemic and Presence of Dengue, Malaria:
The least possibility of elimination of the Covid-19 pandemic and warning about the second wave of Covid-19 infections worldwide have reinforced the presence of Covid-19 for the long term.
Meanwhile, the alarm is being raised about diseases like dengue and malaria emerging with the upcoming monsoon season in tropical South Asia.
Thus, there is a possibility that the world will face an increased burden of the diseases and thus the situation of syndemic.
The 1957 Asian influenza pandemic observed deaths not only due to the primary viral infection but also due to secondary bacterial infections among influenza patients.
In short, it was a viral/bacterial syndemic.
3.Initiatives to boost Education Sector: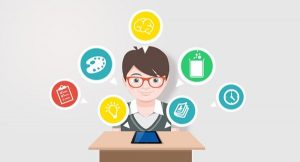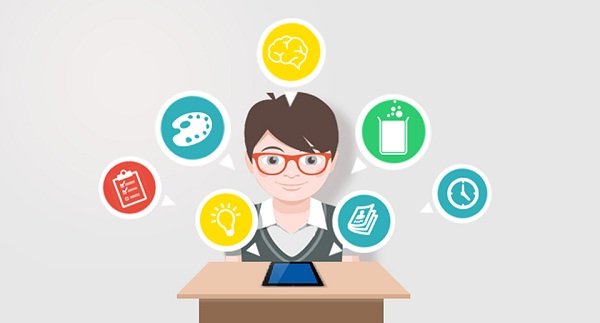 Union Finance Minister announces several initiatives to boost Education Sector.
A comprehensive initiative called PM e-VIDYAwill be launched which unifies all efforts related to digital/online/on-air education.
This will enable multi-mode access to education and includes:

DIKSHA (one nation-one digital platform).
TV (one class-one channel) where one dedicated channel per grade for each of the classes 1 to 12 will provide access to quality educational material.
SWAYAM online courses in MOOCS format for school and higher education.
IITPALfor IITJEE/NEET preparation.
Air through Community radio and CBSE Shiksha Vani podcast.
The study material for the differently-abled developed on Digitally Accessible Information System (DAISY) and in sign language on NIOS website/ YouTube.

The Manodarpan initiative is being launched to provide such support through a website, a toll-free helpline, national directory of counselors, interactive chat platform, etc.
This initiative will benefit all school-going children in the country, along with their parents, teachers, and the community of stakeholders in school education.
Expanding e-learning in higher education – by liberalizing open, distance and online education regulatory framework. Top 100 universities will start online courses.
Also, an online component in conventional Universities and ODL programs will also be raised from the present 20% to 40%.
This will provide enhanced learning opportunities to nearly 7 crore students across different colleges and Universities.
A new National Curriculum and Pedagogical Framework for school education, teacher education and early childhood stage to prepare students and future teachers as per global benchmarks.
A National Foundational Literacy and Numeracy Mission will be launched, for ensuring that every child in the country necessarily attains foundational literacy and numeracy in Grade 3 by 202 For this, teacher capacity building, a robust curricular framework, engaging learning material – both online and offline, learning outcomes and their measurement indices, assessment techniques, tracking of learning progress, etc. will be designed to take it forward in a systematic fashion.
This mission will cover the learning needs of nearly 4 crore children in the age group of 3 to 11 years.
4. Less invasive surfactant administration (LISA),: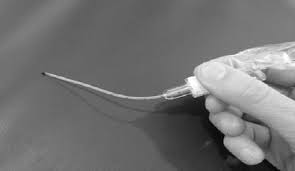 A recent medical technique, known as Less invasive surfactant administration (LISA), has been started at J.K. Lon Government Children's Hospital in Jaipur for treatment of lung disease or respiratory distress syndrome among premature babies.
LISA has been developed as a lung-protective strategy for respiratory management and ventilation in view of mechanical ventilation causing damage to the preterm lungs of newborns.
Infants considered suitable for LISA are those being managed with primary continuous positive airway pressure (CPAP) or high flow with the evidence of increasing respiratory distress and with a rising oxygen requirement.
The procedure started initially for newborn children with a birth weight of fewer than 1,500 grams, which has yielded encouraging results.
The regular application of LISA would turn out to be very useful and help save the lives of premature babies.
5.Aksai Chin: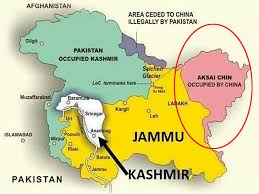 Recently, Chinese media has accused India of building defense facilities in the Galwan Valley region of the contested Aksai Chin area.
China controls Aksai Chin area, while India claims that it is part of Indian territory (Union territory of Ladakh).
Chinese media claims that the actions by the Indian side have seriously violated China and India's agreements on border issues.
It also claims that India has violated China's territorial sovereignty and harmed military relations between the two countries.
India has not responded to the accusation yet.
The latest round of conflict comes days after Indian and Chinese troops clashed in the Nakula area in north Sikkim and Pangong Tso in eastern Ladakh.
India and China have an unresolved 3488 km long border dispute that has cast a shadow on ties for decades.
Prolonged rounds of negotiations have failed to resolve the dispute between the two neighbors.
However, in the Wuhan and Mahabalipuram summits, both China and India had reaffirmed that they will make efforts to "ensure peace and tranquility in the border areas".
Also, on 1st April 2020, India and China completed their 70 years of diplomatic relations.
6.Shekatkar committee:
The government has accepted and implemented three important recommendations of the Committee of Experts (CoE) under the Chairmanship of Lt General D B Shekatkar (Retd) relating to border Infrastructure.
The government has implemented the recommendation of CoE to outsource road construction work beyond the optimal capacity of the Border Roads Organisation (BRO).
It has been made mandatory to adopt Engineering Procurement Contract (EPC) mode for execution of all works costing more than Rs 100 crore.
The other recommendation relating to the introduction of modern construction plants, equipment and machinery has been implemented by delegating enhanced procurement powers from Rs 7.5 crore to Rs 100 crore to BRO, for domestic and foreign procurements.
Border Roads has recently inducted Hot-Mix Plant 20/30 TPH for the speedier laying of roads, remote operated hydraulic Rock Drills DC-400 R for hard rock cutting, a range of F-90 series of self-propelled snow-cutters/blowers for speedier snow clearance.
The land acquisition and all statutory clearances like forest and environmental clearance are also made part of the approval of the Detailed Project Report (DPR).
It is mandatory to award work only when 90 percent of the statutory clearances have been obtained.
Other important current affairs:
1. Recently, the Baltic countries of Estonia, Latvia, and Lithuania started a travel bubble to help put their economies back on track after Covid-19 lockdowns.
All three have been fairly successful at managing the Covid-19 outbreak and remaining comparatively safe.
In the Estonia-Latvia-Lithuania travel bubble, residents would be able to travel freely by rail, air, and sea without quarantine measures.
Creating a travel bubble involves reconnecting countries or states which have shown a good level of success in containing the Covid-19 pandemic domestically.
Such a bubble would allow the members of the group to restart trade ties with each other and open travel and tourism.
According to a report, potential travel bubbles among better-performing countries around the world would account for around 35% of the global Gross Domestic Product (GDP).
Travel bubbles are favored by smaller countries because they are likely to benefit after being able to trade again with larger partners.
2.Pinanga andamanensis:
A rare palm endemic to the South Andaman Island is finding a second home at Thiruvananthapuram-based Jawaharlal Nehru Tropical Botanic Garden and Research Institute (JNTBGRI).
JNTBGRI scientists termed the Pinanga andamanensis "a critically endangered species and one of the least known among the endemic palms of the Andaman Islands".
Its entire population of some 600 specimens naturally occurs only in a tiny, evergreen forest pocket in South Andaman's Mount Harriet National Park.
By conserving the germplasm on the Indian mainland, JNTBGRI can ensure its continued survival in the event of its minuscule original home getting wiped out by a natural calamity.
3. Recently, some conservationists and former members of the National Board of Wildlife (NBWL) have sought rejection of approval for the Etalin Hydroelectric Project in the Dibang Valley, Arunachal Pradesh.
The Project is based on the river Dibang and is proposed to be completed in 7 years.
Dibang is a tributary of the Brahmaputra river which flows through the states of Arunachal Pradesh and Assam.
It envisages the construction of two dams over the tributaries of Dibang: Dir and Tangon.
The Project falls under the richest bio-geographical province of the Himalayan zone and would be located at the junction of major biogeographic zones like Palaearctic Zone and Indo-Malayan Zone.
It is expected to be one of the biggest hydropower projects in India in terms of installed capacity.
4. Recently, scientists have discovered a rare new Super-Earth planet. It is among only a handful of extra-solar planets that have been detected with both sizes and orbits close to that of Earth.
An exoplanet or extrasolar planet is a planet outside the Solar System.
Host Star: The host star of the Super-Earth's system has about 10% the mass of the Sun.
The lower mass of the host star makes a 'year' on the planet of approximately 617 days.
Super-Earth Planet: The planet is expected to have a mass between the Earth's mass and that of Neptune.
5. Charan Paduka:
It is a campaign launched in Madhya Pradesh for the migrant laborers passing through the state.
Under this campaign, the migrant laborers going barefoot are providing shoes and slippers to reduce their pain.
The most notable thing is that this campaign is being conducted by the police in most places.
6. Hanko:
It is a personal stamp generally made from wood or plastic.
Small-sized and circular or square-shaped, the stamp is wet by an ink pad called 'shuniku', and the mark that it leaves on a document is called 'inkan'.
It is used for authorizing official documents ranging from contracts, marriage registrations, and even delivery slips.
Even in the wake of COVID 19 pandemic, the centuries-old practice is causing employees to go to their workplace, as companies prefer to keep their registered seals at the office premises for security reasons.
Many are thus having to take packed trains to work, chiefly for stamping-related work.
7. International Museum Day 2020 was celebrated on May 18 under the theme of "Museums for Equality: Diversity and Inclusion".
International Museum Day (IMD) is an international day held annually on 18 May to create awareness about the cultural importance of museums.
It is coordinated by the International Council of Museums (ICOM).
It is being celebrated since the year 1977.
The International Council of Museums (ICOM): Status: A non-governmental organization maintaining formal relations with UNESCO and having a consultative status with the United Nations Economic and Social Council.
Created in: 1946.
Location: Paris, France.
8. The Securities and Exchange Board of India (SEBI) has relaxed the 25 percent Minimum Public Shareholding (MPS) norm.
The rules have been relaxed for listed entities for whom the deadline to comply with MPS requirements falls between the period from March 1, 2020, to August 31, 2020.
Under SEBI norms, listed entities are required to have at least 25 percent public shareholding.
SEBI has advised stock exchanges not to take penal action till August 2020 in case of non-compliance.
The SEBI move is aimed at easing such compliance rules amid the disruptions caused by the coronavirus pandemic.
9. Recently, the 20th session of the Dekho Apna Desh Webinar series was organized by the Ministry of Tourism titled "Uttarakhand Simply Heaven".
It highlighted the potential of tourism in Uttarakhand's two regions namely Kedar Khand (Garhwal Region) and Manu Khand (Kumaon Region).
Popular Destinations:

Four pilgrim destinations – Gangotri, Yamunotri, Badrinath (on the bank of River Alaknanda, dedicated to Lord Vishnu), Kedarnath (dedicated to Lord Shiva), collectively known as Char Dham.
Hemkund Sahib: Formerly known as Gurudwara Shri Hemkund Sahib Ji, it is a Sikh place of worship and pilgrimage site in Chamoli district. It is devoted to Guru Gobind Singh, the tenth Sikh Guru, and finds mention in Dasam Granth, a work dictated by Guruji himself.
UNESCO World Heritage Site of Valley of Flowers and Nanda Devi (National Parks).
Jim Corbett National Park (oldest national park of the country) and Rajaji Tiger Reserve.