Today Current Affairs: 1st April 2021 for UPSC IAS exams, State PSC exams, SSC CGL, State SSC, RRB, Railways, Banking Exam & IBPS, etc
Economic And Social Survey of Asia And The Pacific 2021: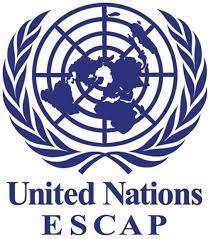 A report 'Economic and Social Survey of Asia and the Pacific 2021: Towards post-Covid-19 resilient economies' has recently been released by the United Nations Economic and Social Commission for Asia and the Pacific (UNESCAP).
According to the report, India is estimated to record economic growth of 7% in 2021-22, over a contraction of 7.7% witnessed in the previous fiscal on account of the pandemic's impact on normal business activity.
Other Observation Regarding India:
India's 2021 economic output, however, is expected to remain below the 2019 level despite a robust reduction in new Covid-19 cases and the start of vaccine roll-out.
India entered the pandemic with already subdued GDP (Gross Domestic Product) growth and investment.
Moreover, one of the most stringent lockdowns in the world caused the severe economic disruptions that the country experienced in the year 2020.
A subsequent change in lockdown policies and success in reducing infection rates supported an impressive economic turnaround in the later months of 2020.
Observation Regarding Asia Pacific Countries:
The socio-economic impact of the Covid-19 pandemic was amplified due to a lack of resilience and investments in people and the planet.
China's swift and effective response to Covid-19 enabled it to become the only major economy worldwide to achieve a positive annual economic growth rate in 2020.
On average, developing Asia-Pacific economies are expected to grow 5.9% in 2021 and 5% in 2022.
The prospect of a K-shaped recovery, characterized by uneven post-pandemic recovery across countries and widened inequality gaps within countries, is highlighted as a primary policy challenge.
United Nations Economic and Social Commission for Asia and the Pacific:
The United Nations Economic and Social Commission for Asia and the Pacific (UNESCAP) is the regional development arm of the United Nations for the Asia-Pacific region.
It has 53 Member States and 9 Associate Members from Asia-Pacific Region including India.
Established: 1947
Headquarters: Bangkok, Thailand
Objective: To overcome some of the region's greatest challenges by providing results-oriented projects, technical assistance, and capacity building to member States.
Pakistan Will Allow The Import Of Cotton And Sugar From India: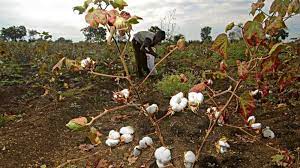 Pakistan will allow the import of cotton and sugar from India, partially reversing a two-year-old decision to suspend all trade with India.
The decision to cancel trade was taken by the Pakistan government in August 2019, days after the Indian government amended Article 370 and reorganized Jammu and Kashmir.
Pakistan's decision to suspend bilateral trade with India in August 2019 was a fallout of the constitutional changes in Jammu and Kashmir.
However, an underlying reason for suspending trade was the 200% tariff imposed by India on Pakistani imports earlier that year after India revoked Pakistan's Most Favoured Nation (MFN) status in the aftermath of the Pulwama terrorist attack.
Trade between the two countries suffered greatly.
India's exports to Pakistan dropped nearly 60% to USD 816.62 million, and its imports fell 97% to USD 13.97 million in 2019-20.
The India-Mauritius CECPA: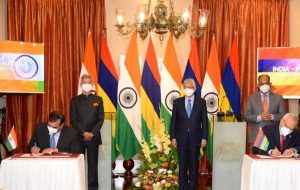 The India-Mauritius CECPA will enter into force on 01 April 2021.
India and Mauritius signed the Comprehensive Economic Cooperation and Partnership Agreement (CECPA) on 22 February 2021.
The CECPA is the first trade agreement signed by India with a country in Africa.
The India-Mauritius CECPA provides for an institutional mechanism to encourage and improve trade between the two countries.
The Agreement is a limited agreement, which will cover Trade in Goods, Rules of Origin, Trade in Services, Technical Barriers to Trade (TBT), Sanitary and Phytosanitary (SPS) measures, Dispute Settlement, Movement of Natural Persons, Telecom, Financial Services, Customs Procedures and Cooperation in other Areas.
The CECPA between India and Mauritius covers 310 export items for India. Mauritius will benefit from preferential market access into India for its 615 products.
Emergency Credit Line Guarantee Scheme (ECLGS) 3.0: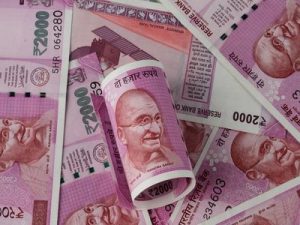 In recognition of the continuing adverse impact of the COVID-19 pandemic on certain service sectors, the Government has now extended the scope of the Emergency Credit Line Guarantee Scheme (ECLGS) through the introduction of ECLGS 3.0.
ECLGS 3.0 will cover business enterprises in Hospitality, Travel & Tourism, Leisure & Sporting sectors which had, as on 29.02.2020, total credit outstanding not exceeding Rs. 500 crore and overdues, if any, were for 60 days or less, on that date i.e., 29th Feb 2020.
ECLGS 3.0 would involve the extension of credit of up to 40% of total credit outstanding across all lending institutions as on 29.02.2020. The tenor of loans granted under ECLGS 3.0 shall be 6 years including a moratorium period of 2 years.
Further, the validity of ECLGS i.e., ECLGS 1.0, ECLGS 2.0 & ECLGS 3.0 has been extended up to 30.06.2021 or till guarantees for an amount of Rs. 3 lakh crore is issued.
The last date of disbursement under the scheme has been extended to 30.09.2021.
The modifications introduced in the scheme while providing an incentive to MLIs to enable the availability of additional funding facilities to the eligible beneficiaries will go a long way in contributing to economic revival.
The revised operational guidelines in this regard shall be issued by National Credit Guarantee Trustee Company Ltd (NCGTC).
Global Gender Gap Report 2021: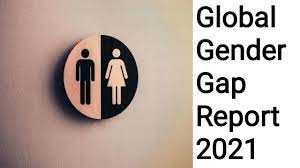 India has fallen 28 places in the World Economic Forum's (WEF) Global Gender Gap Report 2021.
Global Gender Gap Report:
It was first published in 2006 by the WEF.
It benchmarks 156 countries on their progress towards gender parity in four dimensions:

Economic Participation and Opportunity,
Educational Attainment,
Health and Survival and
Political Empowerment.

Over the Index, the highest possible score is 1 (equality) and the lowest possible score is 0 (inequality).
India's Position:
India is now one of the worst performers in South Asia, it is now ranked 140 among 156 countries.
In South Asia, Bangladesh ranked 65, Nepal 106, Pakistan 153, Afghanistan 156, Bhutan 130 and Sri Lanka 116.
India had ranked 112th among 153 countries in the Global Gender Gap Index 2020.
Political Empowerment:
India has declined on the political empowerment index as well by 13.5 percentage points, and a decline in the number of women ministers, from 23.1% in 2019 to 9.1% in 2021.
Education Attainment:
In the index of education attainment, India has been ranked at 114.
Economic Participation:
The report notes that the economic participation gender gap actually widened in India by 3% this year.
The share of women in professional and technical roles declined further to 29.2%.
The share of women in senior and managerial positions also is at 14.6% and only 8.9% firms in the country have top female managers.
The estimated earned income of women in India is only one-fifth of men's, which puts the country among the bottom 10 globally on this indicator.
In Pakistan and Afghanistan, the income of an average woman is below 16% of that of an average man, while in India it is 20.7%.
Health and Survival index:
On this India has fared the worst, ranking at 155.
The only country to have fared worse is China.
Small Savings Instruments For The First Quarter Of 2021-22: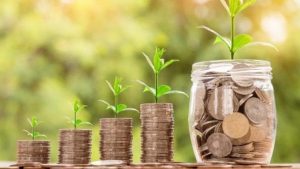 The government has sharply slashed the rates on all small savings instruments for the first quarter of 2021-22.
It has brought the rate of return on the Public Provident Fund down from 7.1% to 6.4% and effecting cuts ranging from 40 basis points (0.4%) to 110 basis points (1.1%) through a notification.
The sharpest cut was seen in the quarterly interest rate paid on one-year term deposits, from 5.5% in the January to March quarter to 4.4% in this quarter.
The rate of return on the Senior Citizen Savings Scheme was cut from 7.4% to 6.5%, while the Sukanya Samriddhi Account Scheme's return was reduced from 7.6% to 6.9%.
The interest rate paid on National Savings Certificate and Kisan Vikas Patra was also reduced significantly, from 6.8% to 5.9%, and from 6.9% to 6.2%, respectively. Consequently, the Kisan Vikas Patra, which used to mature in 124 months, will now mature in 138 months.
While savings deposits earned the lowest rate of 4% till now, that return has now been further slashed to 3.5%. Among time deposits, the return on five-year deposits has been reduced from 6.7% to 5.8%.
For savers, the option with the highest returns at this point is the Sukanya Samriddhi Account Scheme, followed by the Senior Citizens' Savings Schemes and the Public Provident Fund.
While the government resets the interest rate on small savings instruments every quarter, this round of rate cuts assumes significance as the government is keen to lower interest rates to make it easier to execute its borrowing plans for the year and spur growth.
The government plans to borrow ₹12.05 lakh crore in 2021-22, on the back of a record gross borrowing of ₹13.71 lakh crore in 2020-21.
High small savings rates have been cited by the central bank as a major impediment in ensuring policy rate cuts get transmitted into the banking system.
Military Farms: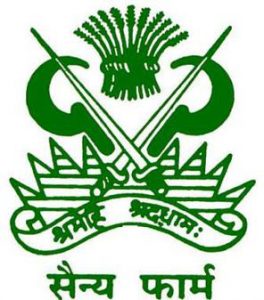 Indian Army Formally Closes Down Military Farms.
Military Farms were set up with the sole requirement of supplying hygienic cow's milk to troops billeted in various garrisons across British India.
The First Military farm was raised on 01 Feb 1889 at Allahabad.
After independence Military Farms flourished with 30,000 heads of cattle in 130 Military Farms all over India. Military Farms were even established in Leh and Kargil in the late 1990s, with the role of supply of fresh and hygienic milk to troops at their locations on daily basis.
Another major task was the management of large tracts of defense land, production, and supply of Baled Hay to animal holding units.
Military Farms are credited with pioneering the technique of Artificial Insemination of cattle and the introduction of organized Dairying in India.
In collaboration with the Ministry of Agriculture, they established "Project Freiswal", credited to be the world's largest cattle cross-breeding program.
They also teamed up with DRDO in the development of Bio-Fuel.
After 132 years of glorious service to the nation, curtains were drawn on this organization.
2020 Human Rights Report: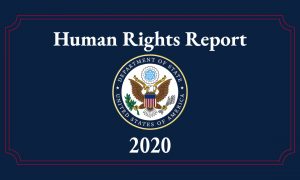 The US State Department, in its 2020 Human Rights Report, pointed out several Human Rights Issues in India.
The report, which is submitted each year to the US Congress, is retrospective and contains a country-wise discussion of the state of human rights.
Earlier in March 2021, Freedom in the World 2021 report had downgraded India's status from 'Free' to 'Partly Free'.
India has also been classified as an "electoral autocracy" in the annual report named Autocratisation Goes Viral of Sweden-based Varieties of Democracy (V-Dem) Institute.
Harassment of Journalists:
The harassment and detention of journalists critical of the (Indian) government in their reporting and on social media, has continued, although the government generally respected the freedom of expression.
It mentioned restrictions on the press, including violence, threats of violence, or unjustified arrests or prosecutions against journalists.
Accessing Private Data:
The government's requests for user data from Internet companies had increased dramatically.
The government made 49,382 user data requests in 2019 from Facebook, a 32% increase from 2018. Over the same period, Google requests increased by 69%, while Twitter requests saw a 68% increase.
Arbitrary Deprivation of Life:
The report highlighted the case of custodial deaths in Tamil Nadu.
Unreasonable Detentions:
The report takes note of the April 2020 detention of protesters against the citizenship laws and various other incidents under the Unlawful Activities Prevention Act 1967.
The Detention of politicians under the Jammu & Kashmir's Public Safety Act 1978, was also mentioned.
Restrictive Rules and Lack of Investigation:
Overly restrictive rules on non-governmental organizations, restrictions on political participation, widespread corruption at all levels in the government, lack of investigation of and accountability for violence against women, and forced and compulsory child labor, as well as bonded labor.
Religious Freedom:
Tolerance of violations of religious freedom; crimes involving violence and discrimination targeting members of minority groups including women based on religious affiliation or social status.
AIM-PRIME (Program for Researchers on Innovations, Market-Readiness & Entrepreneurship):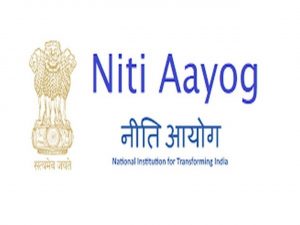 Atal Innovation Mission (AIM), NITI Aayog launched AIM-PRIME (Program for Researchers on Innovations, Market-Readiness & Entrepreneurship), an initiative to promote and support science-based deep-tech start-ups & ventures across India.
In this regard, AIM has joined hands with Bill & Melinda Gates Foundation (BMGF) to launch this nationwide program which will be implemented by Venture Center – a non-profit technology business incubator.
The first cohort of the program is open to technology developers (early-stage deep tech start-ups, and scientists/ engineers/ clinicians) with strong science-based deep tech business ideas.
The program is also open to CEOs and Senior incubation managers of AIM Funded Atal Incubation Centers that are supporting deep tech entrepreneurs. Deep technology is an outcome of very intense research and development (R&D) with high knowledge content.
The benefits of this program are aimed at addressing specific issues through training and guidance over a period of 12 months.
25-Year "Strategic Cooperation Pact: China And Iran: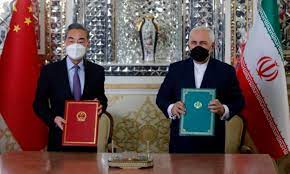 China and Iran have signed a 25-year "strategic cooperation pact" which includes "political-economic and strategic components".
The agreement comes amid a major push from China to back Iran to deal with the continuing weight of sanctions reinstated by the US after its withdrawal from the Iranian nuclear deal.
It will deepen relations between Iran and China and would establish a blueprint for "reciprocal investments in the fields of transport, ports, energy, industry and services."
It forms a part of China's trillion-dollar Belt and Road Initiative (BRI), a plan to fund infrastructure projects and increase its influence overseas.
Inflation Target Of 4%:RBI: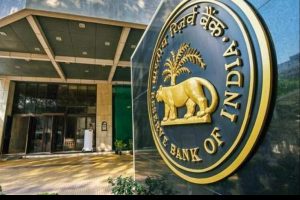 The Government of India has decided to retain the inflation target of 4%, with a tolerance band of +/- 2 percentage points for the Monetary Policy Committee of the Reserve Bank of India (RBI) for the coming five years.
Earlier, the RBI in its Currency and Finance (RCF) report for the year 2020-21 also recommended the inflation target to be kept same as 4% +/-2% for next 5 years.
To control the price rise, the Centre in 2016 gave a mandate to the RBI to keep the retail inflation at 4% with a margin of 2% on either side for a five-year period ending 31st March 2021.
The Consumer Price Index (CPI) tracks the change in retail prices of goods and services which households purchase for their daily consumption.
The inflation target for the period 1st April 2021 to 31st March 2026 under the Reserve Bank of India Act 1934 has been kept at the same level as was for the previous 5 years.
The central bank and the government agreed in 2015 on a policy framework that stipulated a primary objective of ensuring price stability while keeping in mind the objective of growth.
The Flexible Inflation Target (FIT) was adopted in 2016. The Reserve Bank of India Act, 1934 was amended to provide a statutory basis for an FTI framework.
The amended Act provides for the inflation target to be set by the Government, in consultation with the RBI, once every five years.
Inflation Targeting:
It is a central banking policy that revolves around adjusting monetary policy to achieve a specified annual rate of inflation.
Inflation targeting is known to bring more stability, predictability, and transparency in deciding monetary policy.