Daily Current Affairs for Government Exams:
Today Current Affairs: 5th November 2020 for UPSC IAS exams, State PSC exams, SSC CGL, State SSC, RRB, Railways, Banking Exam & IBPS, etc
Contents:
Guidelines for matrimonial cases
Special courts:
India-UAE High-Level Joint Task Force on Investments:
Pinaka Mk-1 Missile:
Char-chaporis:
.United States has formally left the Paris Agreement.:
Ministry of Housing & Urban Affairs has launched three initiatives:
Other important current affairs
1.Guidelines for matrimonial cases: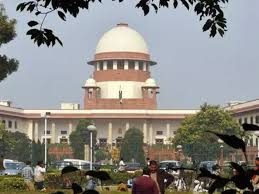 In a judgment, the Supreme Court has laid down guidelines for matrimonial cases.
The judgment was based on a matrimonial plea from Maharashtra on the question of payment of maintenance by a man to his wife and son under Section 125 of the Code of Criminal Procedure.
As per the Supreme Court guidelines:
Deserted wives and children are entitled to alimony/maintenance from their husbands from the date they apply for it in a court of law.
A violation would lead to punishment, such as civil detention and even attachment of the property of the latter.
The plea of the husband that he does not possess any source of income ipso facto does not absolve him of his moral duty to maintain his wife if he is able-bodied and has educational qualifications.
Both the applicant's wife and the respondent-husband have to disclose their assets and liabilities in a maintenance case.
Any earlier case filed or pending under any other law should also be revealed in court.
The expenses of the children, including their education, basic needs, and other vocational activities, should be factored in by courts while calculating the alimony.
Other factors such as "spiraling inflation rates and high costs of living" should be considered, but the wife should receive alimony that fit the standard of life she was used to in the matrimonial home.
2.Special courts:
Three-judge Bench of the Supreme Court has said that setting up special courts to expeditiously try sitting and former MPs and MLAs accused of various crimes is in the public interest and will enhance faith in the judiciary.
The Bench was considering a report filed by a committee of the Madras High Court that raised reservations over the setting up of special courts to exclusively try legislators for various offenses.
Background:
In 2017, the Supreme Court had ordered that special courts be set up across the country to fast-track the long-pending trials of lawmakers.
Following this, 12 special courts were set up across 11 States exclusively to try sitting MPs and MLAs.
The special court in each State has jurisdiction over the entire state while the two in Delhi cover cases within the precincts of Delhi or "partly Delhi".
In September 2020, SC-appointed amicus curiae (friend of the court), in his two reports, highlighted that despite the best efforts by the court to constitute special courts for trying cases against legislators, close to 4,442 criminal cases involving 2,556 sitting members of Parliament (MP) and members of legislative assemblies (MLAs) are pending.
Reasons for delayed trial:
Stays granted by various high courts,
Insufficient special courts to exclusively try cases against MPs/MLAs,
Shortage of prosecutors and latches in prosecution,
Delayed investigation.
Considering the reports, the SC passed an order that criminal trials involving elected representatives will be monitored by a special bench of each high court and in cases where a trial has stayed, the special bench will hear and decide on continuing or cancelling the stay, preferably within two months.
Expediting cases against legislators is required not only because of the rising wave of criminalization that is occurring in the politics in the country, but also due to the power that elected representatives to wield to influence or hamper effective prosecution.
Reservation of the Committee of the Madras High Court:
It has questioned the constitutional validity of setting up Special Courts to exclusively try MPs and MLAs for various crimes.
Special Courts can only be constituted by a statute and not by executive or judiciary.
The Special Courts should be "offense-centric" and not "offender-centric."
For example, an MP/MLA, who commits an offense under the POCSO Act can only be tried by a Special Court created under the POCSO Act and there cannot be another Special Court exclusively for the trial of an MP/MLA, who commits a POCSO offense.
Further, it questioned how one Special Court could cover the cases across all districts of a State. Witnesses may face traveling and other issues.
It also referred to how cases are filed and withdrawn in a State when a government gets changed in that State.
3. India-UAE High-Level Joint Task Force on Investments: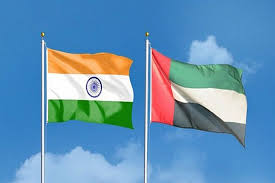 The eighth meeting of the India-UAE High-Level Joint Task Force on Investments has been virtually hosted by India in the wake of the ongoing pandemic.
The Joint Task Force was created in 2012 as a crucial forum for further deepening the economic ties between the UAE and India.
The mechanism has assumed greater importance as the two countries signed the Comprehensive Strategic Partnership (CSP) Agreement in January 2017 and the Joint Task Force is an integral component of it.
The focus areas underlined in the CSP were economy with emphasis on a two-way flow of investments, counter-terror cooperation, and defense ties.
India has signed CSPs with the UK, Indonesia, Vietnam and Australia.
At the meeting, both sides reviewed the existing UAE Plus and the Fast Track Mechanism created in 2018.
UAE Plus is a special and dedicated desk constituted under Invest India with Arabic speaking officials to help facilitate investments.
The Fast Track Mechanism aims to resolve any challenges experienced by UAE investors in India.
Scope of Improvement:
Explore ways to facilitate investments in key Indian and UAE sectors with potential for economic growth, and to maintain their dialogue and further build on the considerable achievements of the Joint Task Force.
Encourage investment and cooperation in areas of mutual interest with the purpose to stimulate economic activities in the post-Covid-19 times.
Address specific barriers to trade, like anti-dumping duties, tariffs, and regulatory restrictions between the two countries with an aim to further strengthen the trade and economic ties and to coordinate efforts and promote mutual cooperation.
Continue the work between respective civil aviation authorities to ensure speedy normalisation of air transport operations for their mutual benefit.
4. Pinaka Mk-1 Missile: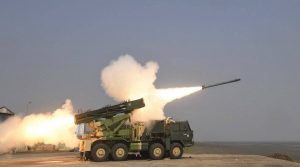 An enhanced version of the Pinaka Mark (Mk)-1 missile was successfully flight-tested from the Integrated Test Range in Chandipur, off the coast of Odisha.
The enhanced version of the Pinaka Mk-1 system was taken up to achieve longer-range performance compared to the earlier design with lesser length.
Development: The design and development have been carried out by Pune-based DRDO (Defence Research and Development Organisation) laboratories – Armament Research and Development Establishment (ARDE) and High Energy Materials Research Laboratory (HEMRL).
Significance:
The Enhanced Pinaka Mk-1 will eventually replace the Pinaka Mk-1 missiles, which are currently used by regiments of the Indian Army along India's frontiers with China and Pakistan.
While the Mark-1 has a range of 38 km, the enhanced version of Mark-1 has a range of 45 km and some key additional features.
The latest test is in continuation of a number of missile trials conducted by the DRDO in the last two months.
The test comes months after the Ministry of Defence (MoD) announced that its acquisition wing signed contracts with three Indian private companies for supply of six regiments of the Pinaka Rocket System, to be deployed along borders with Pakistan and China.
The MoD had said that the induction would be completed by 2024. These six Pinaka Regiments would comprise 114 Launchers with Automated Gun Aiming and Positioning System (AGAPS), 45 command posts and 330 vehicles.
Pinaka Missile:
Development: The development of the Pinaka multi-barrel rocket systems was started by the DRDO in the late 1980s, as an alternative to the Multi Barrel Rocket Launcher systems of Russian make called the 'Grad', which are still used by some regiments.
After successful tests of Pinaka Mark-1 in late 1990, it was first used successfully in the battlefield during the 1999 Kargil War. Subsequently, multiple regiments of the system came up over the 2000s.
Features:

The Pinaka, a multi-barrel rocket launcher (MBRL) system named after Shiva's bow, can fire a salvo of 12 rockets over a period of 44 seconds.
One battery of the Pinaka system consists of six launch vehicles, accompanied by loader systems, radar, and links with network-based systems and a command post. One battery can neutralize an area of 1 km by 1 km.
5.Char-chaporis: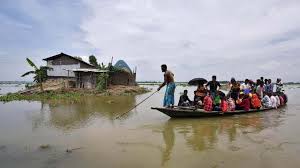 A proposed "Miya museum" reflecting the "culture and heritage of the people living in char-chaporis" has stirred up a controversy in Assam.
The museum has been proposed in the Kalakshetra, which is a cultural complex in Guwahati named after neo-Vaishnavite reformer Srimanta Sankardev, and which was set up as part of Clause 6 ("… to protect, preserve and promote the cultural, social, linguistic identity and heritage of the Assamese people") of the Assam Accord, signed at the culmination of the Assam Agitation.
The 'Miya' community comprises descendants of Muslim migrants from East Bengal (now Bangladesh) to Assam. They came to be referred to as 'Miyas', often in a derogatory manner.
The community migrated in several waves — starting with the British annexation of Assam in 1826, and continuing into Partition and the 1971 Bangladesh Liberation War — and have resulted in changes in the demographic composition of the region.
Over the years, the Miya's have often been stereotyped and derided as "Bangladeshi".
Char-chaporis:
A char is a floating island while chaporis are low-lying flood-prone riverbanks.
Prone to floods and erosion, these areas are marked by low development indices. 80% of the Char population lives below poverty line.
A UNDP Assam Human Development report from 2014 describes the char areas as suffering from "communication deficits, lack of adequate schooling facilities beyond primary, girl child marriage, poverty and illiteracy".
6.United States has formally left the Paris Agreement.: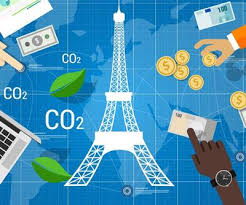 The United States has formally left the Paris Agreement.
Some 189 countries remain committed to the 2015 Paris accord.
 Paris Agreement:
It is a historic international accord that brings almost 200 countries together in setting a common target to reduce global greenhouse emissions in an effort to fight climate change.
The pact seeks to keep global temperature rise to below 2 degrees Celsius from pre-industrial levels, and to try and limit the temperature increase even further to 1.5 degrees Celsius.
To this end, each country has pledged to implement targeted action plans that will limit their greenhouse gas emissions.
The Agreement asks rich and developed countries to provide financial and technological support to the developing world in its quest to fight and adapt to climate change.
Article 28 of the Paris Agreement allows countries to leave the Paris Agreement and lays down the process for leaving.
A country can only give notice for leaving at least three years after the Paris Agreement came into force.
7.Ministry of Housing & Urban Affairs has launched three initiatives: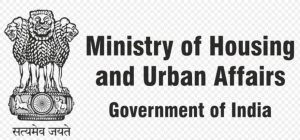 The Ministry of Housing & Urban Affairs has launched three initiatives, namely,
The Nurturing Neighborhoods Challenge that focuses on shaping cities for young children and their families.
The Data Maturity Assessment Framework – Cycle 2 to evaluate data ecosystems of cities.
An on-line training programme for City Data Officers (CDOs) of 100 Smart Cities.
Nurturing Neighborhoods Challenge:
It is a three-year initiative that will support cities to develop, pilot, and scale solutions that enhance the quality of life of young children, their caregivers and families in the public realm.
It will be open to all smart cities, other cities with more than 5,00,000 population, and capitals of states and Union territories.
Cities will receive technical assistance and help in capacity-building to re-imagine parks and open spaces, improve access to early childhood facilities, adapt public spaces with early childhood-oriented amenities, and create accessible, safe, walkable streets for young children and families.
Data Maturity Assessment Framework – Cycle 2:
The Smart Cities Mission launched the DataSmart Cities Strategy in February 2019, as a roadmap for harnessing the potential of data to address complex urban challenges across 100 Cities.
To successfully implement this initiative, the Data Maturity Assessment Framework was also launched to encourage cities to strengthen their data infrastructure and facilitate them in assessing their readiness and maturity on data.
DMAF -Cycle 2: It will support cities in the creation of 'culture of data'.
The core objective of this framework is to enable cities to assess their own data maturity with respect to a standardized framework covering aspects of enabling policies, governance structures, data management, capacity building, and stakeholder engagement at the city level.
This is expected to play an enabling role in democratizing the data culture for open- innovation, collaboration, co-creation, and academic research.
The assessment for this cycle has been expanded to include cities other than Smart Cities.
It is in line with the Digital India Campaign which ensures that the government's services are made available to citizens more efficiently by leveraging data and digital technologies.
Data Maturity: It is the extent to which an organisation utilises the data they produce.
Online Training Programme for City Data Officers:
Specially designed for CDOs appointed in the 100 Smart Cities, it is a practice-based digital course that will expose CDOs to basic and advanced tools for data collection, analysis, and visualization.
Other important current affairs:
1.The Intergovernmental Science-Policy Platform on Biodiversity and Ecosystem (IPBES) has released a report which warns about future pandemics, their more frequent emergence, a faster pace of spread and more damage to the world killing more people than Covid-19, unless significant measures are taken.
The IPBES is an independent intergovernmental body, established by the United Nations (UN) in 2012.
It aims to strengthen the science-policy interface for biodiversity and ecosystem services for the conservation and sustainable use of biodiversity, long-term human well-being, and sustainable development.
Covid-19 is at least the sixth pandemic to have taken place in the last century since the Spanish Influenza Pandemic of 1918.
In March 2020, the World Health Organisation (WHO) declared Covid-19 a pandemic.
Three of the pandemics were caused by influenza viruses, one by Human Immunodeficiency Virus (HIV) followed by Severe Acute Respiratory Syndrome (SARS) and now Covid-19.
Almost all the pandemics so far, have been zoonoses (diseases caused by germs that spread between animals and people).
More than 70% of emerging diseases, such as Ebola, Zika and Nipah, are caused by microbes found in animals which spread due to contact among wildlife, livestock and people.
The estimated value of the legal international wildlife trade in 2019 was about USD 107 billion, a 500% increase since 2005 and a 2000% increase since the 1980s.
Covid-19's origins also lie in microbes carried by animals but its emergence has been entirely driven by human activities like all pandemics.
About 30% of emerging infectious diseases are attributed to land-use change, agricultural expansion and urbanisation.
2.Various telecom operators have collectively opposed the move to introduce differential licensing via unbundling of various layers (infrastructure, network, services, and application layer).
In May 2019, the Department of Telecommunications (DoT) informed that the National Digital Communications Policy 2018, under its 'Propel India' mission, envisages reforming the licensing and regulatory regime to catalyse investments and innovation and promote Ease of Doing Business.
Enabling the unbundling of different layers through differential licensing is one of the action plans for fulfilling the strategy.
For that, the Telecom Regulatory Authority of India (TRAI) was requested to furnish recommendations and seek stakeholders' (telecom operators) inputs on possible benefits and measures.
Current Licencing Regime:

The grant of telecom licenses in India is primarily governed by the Indian Telegraph Act 1885, and the Indian Wireless Telegraph Act 1933.
These Acts provide an exclusive authority to the Central Government for establishing, maintaining, and working telegraphs, and wireless telegraphy equipment, and to grant licenses for such activities.
The 1885 Act defines "Telegraph" as any appliance, instrument, material or apparatus used or capable of use for transmission or reception of signs, signals, writing, images, and sounds or intelligence of any nature by wire, visual or other electromagnetic emissions, Radio waves or Hertzian waves, galvanic, electric or magnetic means.
In November 2003, the Unified Access Service License (UASL) regime was introduced which permitted an access service provider to offer both fixed and/or mobile services under the same licence, using any technology.
It came into being in 2013.
In June 2012, the National Telecom Policy was issued with the aim to simplify the licensing framework, and to strive for the creation of One Nation-One License across services and service areas.
3.Supreme Court has said the Multi-Disciplinary Monitoring Agency (MDMA) investigation into the "larger conspiracy" behind Rajiv Gandhi assassination in 1991 need not deter the Tamil Nadu Governor from deciding the plea for pardon of convicts like A.G. Perarivalan, who have been serving their sentence in jail for over two decades.
The court has also made it clear that it was reluctant to exercise its jurisdiction when the Governor was already seized of Perarivalan's plea for a pardon under Article 161 of the Constitution.
Perarivalan had applied to the Governor for pardon on December 30, 2015. Almost three years later, on September 2018, the Supreme Court asked the Governor to decide the pardon plea as he "deemed fit".
Pardoning Powers of Governor: Article 161 deals with the Pardoning Power of the Governor.
4.Nurturing Neighborhoods Challenge:
Launched by the Union Housing and Urban Affairs Ministry.
It is a challenge for cities to develop and implement initiatives to improve the quality of life of young children, caregivers and families.
It will be open for the 100 Smart Cities, cities with population of more than 5 lakh and State/Union Territory capitals.
5.Luhri hydropower project:
Cabinet Committee on Economic Affairs (CCEA) has approved funding to the tune of ₹1,810.56 crore for the 210 megawatts (MW) Luhri hydropower project on the Satluj river in Himachal Pradesh.
The project is located in Shimla and Kullu districts.
4.The Cabinet Committee on Economic Affairs has approved the investment for 210 MW Luhri Stage-I Hydro Electric Project.
It is located on River Satluj in Shimla and Kullu districts of Himachal Pradesh.
It is being implemented by Satluj Jal Vidyut Nigam Limited (SJVNL) on Build-Own-Operate-Maintain (BOOM) basis with active support from the Government of India and the State Government.
The government of India is providing grants of Rs. 66.19 crore for enabling infrastructure.
SJVNL has envisaged Internal Growth Targets of total installed capacity from all sources of 5000 MW by 2023, 12000 MW by 2030 and 25000 MW by the year 2040.
Significance:

This project will generate 758.20 million units of electricity annually, which will help in providing grid stability and improve the power supply position.
Besides adding valuable renewable energy to the grid, the project would also lead to a reduction of 6.1 lakh tons of carbon dioxide from the environment annually, thus contributing to an improvement in air quality and less air pollution.
The construction activities will result in direct and indirect employment and will contribute to the overall socio-economic development of the State.
Himachal Pradesh will benefit with free power worth around Rs. 1140 crore, during the Project Life Cycle of 40 years.
The project affected families will be provided with 100 units of free electricity per month for ten years.
5.Six women-led startups have won Covid-19 Shri Shakti Challenge organized by MyGov in collaboration with UN WOMEN.
MyGov is an innovative platform to build a partnership between Citizens and Government with the help of technology for the growth and development of India.
UN Women is the United Nations entity dedicated to gender equality and the empowerment of women. A global champion for women and girls, UN Women was established to accelerate progress on meeting their needs worldwide.
Launch: Covid-19 Shri Shakti Challenge was launched by MyGov in collaboration with UN Women in April 2020.
Objective: To encourage and involve women led startups to come up with innovative solutions that can help in the fight against Covid-19 or solve problems that impact a large number of women.
Selection Criteria: Evaluation of the solutions proposed by the startups was done on the parameters that included innovation, usability, relevance and impact of their idea on the society.
Top 3 entries were selected as winners, and in view of the high quality of solutions presented, 3 additional entries were recognised as 'Promising Solutions'.
Cash Prize: Rs. 5 lakhs each for the top 3 winners, Rs. 2 lakhs each to the 3 startups chosen for their promising solutions.