Daily Current Affairs for Government Exams:
Today Current Affairs:21st April 2020 for UPSC IAS exams, State PSC exams, SSC CGL, State SSC, RRB, Railways, Banking Exam & IBPS, etc
Contents:
Indian Strategic Petroleum Reserve (ISPRL),:
Common Bio-Medical Waste Treatment Facilities (CBWTFs)
.Matterhorn mountain:
5th Annual Meeting of NDB
Currency Exchange Rate Index
Monetary policy committee
Artificial Neural Networks based global Ionospheric Model (ANNIM):
Other important current affairs:
1. Indian Strategic Petroleum Reserve (ISPRL),: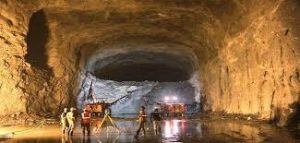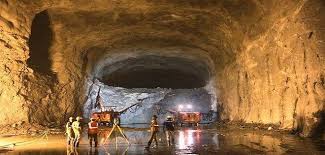 To make the best use of the low international crude prices, public sector oil companies, including Mangalore Refinery and Petrochemicals Ltd. (MRPL) and Indian Strategic Petroleum Reserve (ISPRL), have been filling ISPRL's caverns at Mangaluru and Udupi with crude oil.
To ensure energy security, the Government of India decided to set up 5 million metric tons (MMT) of strategic crude oil storages at three locations namely, Visakhapatnam, Mangalore, and Padur (near Udupi).
The construction of the Strategic Crude Oil Storage facilities is being managed by Indian Strategic Petroleum Reserves Limited (ISPRL)
ISPRL is a Special Purpose Vehicle, which is a wholly-owned subsidiary of the Oil Industry Development Board (OIDB) under the Ministry of Petroleum & Natural Gas.
It was founded in 2005.
2. Common Bio-Medical Waste Treatment Facilities (CBWTFs) :


In its guidelines, the Central Pollution Control Board (CPCB) has marked Common Bio-Medical Waste Treatment Facilities (CBWTFs) as a key factor in the race to contain the coronavirus outbreak.
According to the Bio-medical Waste Management Rules, 2016, a Common Bio-medical Waste Treatment and Disposal Facility (CBWTF) is a set up where biomedical waste generated from member health care facilities is imparted necessary treatment to reduce adverse effects that this waste may pose on human health and environment.
The treated recyclable waste may finally be sent for disposal in a secured landfill or for recycling.
Since 1998, the CBWTF as an option for the treatment of bio-medical waste also been legally introduced in India.
There were 154 CBMWTFs in 17 states and Union Territories, according to affidavits filed by their chief secretaries at the National Green Tribunal (NGT) between January and July last year.
3.Matterhorn mountain: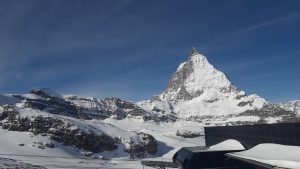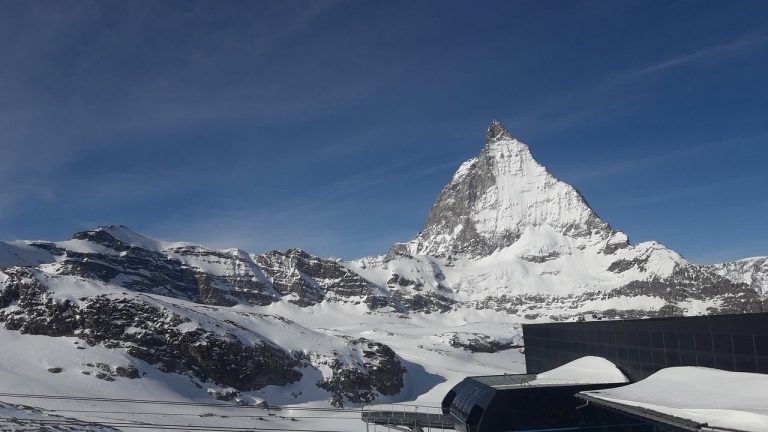 Indian Tricolour of more than 1,000 meters in size was projected on Matterhorn Mountain, Zermatt, Switzerland to express solidarity to all Indians in the fight against COVID-19.
The Matterhorn is a mountain of the Alps, straddling the main watershed and border between Switzerland and Italy.
It is a large, near-symmetric pyramidal peak in the extended Monte Rosa area of the Pennine Alps, whose summit is 4,478 meters (14,692 ft) high, making it one of the highest summits in the Alps and Europe.
The mountain overlooks the Swiss town of Zermatt, in the canton of Valais, to the north-east and the Italian town of Breuil-Cervinia in the Aosta Valley to the south.
The Matterhorn is mainly composed of gneisses (originally fragments of the African Plate before the Alpine orogeny) from the Dent Blanche nappe, lying over ophiolites and sedimentary rocks of the Penninic nappes.
Sometimes referred to as the Mountain of Mountains, the Matterhorn has become an iconic emblem of the Alps in general.
4.5th Annual Meeting of NDB:


Recently, the Union Minister of Finance attended the 5th Annual Meeting of the Board of Governors of New Development Bank (NDB) through video-conference in New Delhi.
India appreciated NDB's efforts in establishing itself as a credible Global Financial Institution, delivering its mandate successfully by taking a more sustainable and inclusive approach.
NDB fast-tracked financial assistance of about $5 billion to BRICS countries including Emergency Assistance of $1 billion to India to combat the Covid-19 pandemic.
The assistance under this facility was suggested to be enhanced to $10 billion.
Brazil thanked India for sending critical drugs for the timely management of novel coronavirus in Brazil.
NDB was encouraged to take appropriate actions to join the G-20 forum along with other Multilateral Development Banks (MDBs) and International Financial Institutions (IFIs) like the World Bank, Asian Development Bank (ADB), Asian Infrastructure Investment Bank (AIIB), etc.
India urged NDB to follow novel practices in supporting the BRICS nations for achieving their Sustainable Development Goals.
Measures taken by India to respond to the health crisis and to mitigate its impact were highlighted. Few of them are:
India Covid-19 Emergency Response and Health System Preparedness Package: Allocation of $2 Billion (₹15,000 crore) by the Government of India for strengthening the healthcare system.
Pradhan Mantri Garib Kalyan Yojana: Announcement of a scheme of social support measures amounting to $23 Billion (₹1.70 lakh crore) to alleviate the hardship of the poor and the vulnerable.
Insurance cover of $67,000 (₹50 lakh) per person to over 2.2 million frontline health workers and others provision of relief to firms in statutory and regulatory compliance matters
Easing of monetary policy by the Reserve Bank of India (RBI) and the three-month moratorium on loan installments.
Creation of a Covid-19 Emergency Fund for SAARC countries.
India's efforts in supplying critical medicine to the countries in need (e.g. Operation Sanjeevani), to tackle the Covid-19.
5.Currency Exchange Rate Index:
The rupee has been losing value (or depreciating or weakening) against the dollar over the past few months.
The exchange rate of rupee is one of the markers to compare Indian economy's competitiveness vis-a-vis other economies (also amid the Covid-19 outbreak).
Another measure for comparison is looking at the growth rates of Gross Domestic Product (GDP) and Gross Value Added (GVA).
High-frequency data like sales of automobiles etc. can also be used as a proxy to compare economies.
Exchange Rate:
The price of one currency in terms of the other is known as the exchange rate.
A currency's exchange rate vis-a-vis another currency reflects the relative demand among the holders of the two currencies.
For e.g. If the US dollar is stronger than the rupee (implying value of the dollar is higher with respect to a rupee), then it shows that the demand for dollars (by those holding rupee) is more than the demand for rupees (by those holding dollars).
This demand, in turn, depends on the relative demand for the goods and services of the two countries.
6.Monetary Policy Committee :
The rate-setting Monetary Policy Committee (MPC) will be meeting five times in FY21, against seven in FY20.
Usually, the MPC meets six times a year. But, in FY20, it had an extra meeting in view of the pandemic and the urgent need to assess the current and evolving macroeconomic situation.
About MPC:
The RBI has a government-constituted Monetary Policy Committee (MPC) which is tasked with framing monetary policy using tools like the repo rate, reverse repo rate, bank rate, cash reserve ratio (CRR).
It has been instituted by the Central Government of India under Section 45ZB of the RBI Act that was amended in 1934.
The MPC is entrusted with the responsibility of deciding the different policy rates including MSF, Repo Rate, Reverse Repo Rate, and Liquidity Adjustment Facility.
The committee has six members. Of the six members, the government will nominate three. No government official will be nominated to the MPC.
The other three members would be from the RBI with the governor being the ex-officio chairperson. Deputy governor of RBI in charge of the monetary policy will be a member, as also an executive director of the central bank.
Selection: The government nominees to the MPC will be selected by a Search-cum-Selection Committee under Cabinet Secretary with RBI Governor and Economic Affairs Secretary and three experts in the field of economics or banking or finance or monetary policy as its members.
Members of the MPC will be appointed for a period of four years and shall not be eligible for reappointment.
7.Artificial Neural Networks based global Ionospheric Model (ANNIM):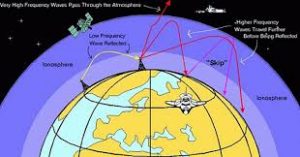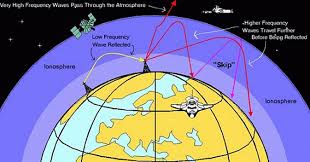 Researchers from the Indian Institute of Geomagnetism (IIG), Navi Mumbai, an autonomous institute of the Department of Science & Technology, Govt. of India, have developed a global model to predict the ionospheric electron density with larger data coverage—a crucial need for communication and navigation.
The model- Artificial Neural Networks based global Ionospheric Model (ANNIM)– has been developed using long-term ionospheric observations to predict the ionospheric electron density and the peak parameters.
Artificial Neural Networks (ANNs) replicate the processes in the human brain (or biological neurons) to solve problems such as pattern recognition, classification, clustering, generalization, linear and nonlinear data fitting, and time series prediction.
The target (output) of ANNs is the electron density as a function of altitude for any given location and time.
ANNIM has successfully reproduced large scale anomalies of the ionosphere.
It also captured the general morphological features of the ionosphere during disturbed space weather periods, such as geomagnetic storms which occurs when the magnetic cloud originated from Sun (known as Coronal Mass Ejection (CME)) interacts with the Earth's magnetosphere.
The model may be utilized as a reference model in the ionospheric predictions and has potential applications in calculating the Global Navigation Satellite System (GNSS) positioning errors.
Other important current affairs:
1. Recently, China has accused India of violating the World Trade Organization WTO's "principle of non-discrimination" after India tweaked its Foreign Direct Investment (FDI) policy to make its approval mandatory for firms in neighboring countries to invest in Indian companies.
India tweaked its FDI policy, 2017 days after China's central bank, the People's Bank of China (PBoC), raised its shareholding in Housing Development Finance Corporation (HDFC) to over 1% during the recent stock market slump.
China's Stand: The additional barriers for investors from neighboring countries violate WTO's principle of non-discrimination, and go against the general trend of liberalization and facilitation of trade and investment. India's decision does not conform to the consensus of G20 leaders and trade ministers to realize a free, fair, non-discriminatory, transparent, predictable, and stable trade and investment environment, and to keep markets open.
The principle of non-discrimination stipulates that a member shall not discriminate between products from different trading partners (giving them equally "most-favored-nation" or MFN status); and between its own and foreign products.
India's Stand: The amendments are not prohibiting investments, It has just changed the approval route for these investments. There are many sectors in India that are already subject to this approval route.
3. The Union Minister for Human Resource Development held a detailed review of the National online education platform SWAYAM and the 32 Direct-to-Home (DTH) Television Education Channels SWAYAM Prabha.
Translation to Regional Language: All the SWAYAM Courses and SWAYAM Prabha videos to be translated into ten regional languages in a time-bound manner.
Acceptance of SWAYAM Credits: It has also been decided that the University Grants Commission (UGC) and All India Council for Technical Education (AICTE) will follow up with Universities and institutions to accept SWAYAM credits. This will enable students to do part of their course through Massive open online courses (MOOC) and part in various colleges.
Incentives to Faculties: To encourage faculty to provide more courses under SWAYAM, it has been decided to provide appropriate incentives for their career.
4. Recently, the Centre showcased the contact tracing and containment model of Kerala's Kasaragod, one of the earliest spots on India's COVID-19 map, as one of the success stories of the containment exercise.
Kasaragod reported the third case of COVID-19 in the country — a student airlifted from Wuhan on February 3. The district administration mounted a massive exercise to trace the 150-odd contacts of that one student.
According to figures uploaded by the Kerala government, Kasaragod has had 169 cases and zero deaths until April 19, a unique achievement in itself, given the fact that a large proportion of the district's population has settled abroad.
Of those infected, 123 people have recovered so far, leaving only 46 active cases among the original 169.
Kasaragod model: It involves aggressive testing, technology, foolproof contact tracing, and an effective public awareness campaign. A special officer was appointed to coordinate the functioning of the district administration and for effective coordination between line departments at field and secretariat levels. Section 144 was imposed in the entire district, with seven drones employed for surveillance.
5. China has said that the additional barriers set by India for investors from specific countries violate World Trade Organisation's principle of non-discrimination, and go against the general trend of liberalization and facilitation of trade and investment.
In an April 17 decision, the Ministry of Commerce and Industry imposed restrictions saying companies from countries that share borders with India can invest 'only under the government route'.
The revised FDI policy was aimed at curbing opportunistic takeovers/acquisitions of Indian companies due to the current COVID-19 pandemic. But, it is expected to mainly hurt China. China's footprint in the Indian business space has been expanding rapidly, especially since 2014. The latest measures will prevent Chinese expansion in India.
6. COVID-19 Rural Poor Stimulus Facility (RPSF).
The RPSF is a short-term strategy that feeds into IFAD's longer-term development objectives.
IFAD will initiate the Facility with US$40 million of seed funding from grant resources and expects to mobilize at least US$200 million from the Member States and other donors to scale up support.
The Facility will leverage the UN Secretary-General's Response and Recovery Fund and the work of other multilateral partners to achieve food security for the millions of poor rural people in the most remote and vulnerable communities.
It aims to improve the food security and resilience of poor rural people by supporting production, market access, and employment.
7. Under PM-KISAN Scheme Rs. 17,793 crores released for 8.89 crore farmers' families during the lockdown.
 Pradhan Mantri Kisan Samman Nidhi: It is implemented as a central sector scheme by the Government of India.
This scheme was introduced to augment the source of income of many small and marginal farmers.
Under the Scheme, an amount of Rs.6000/- per year is transferred directly into the bank accounts of the farmers, subject to certain exclusion criteria relating to higher-income status.
The entire responsibility of the identification of beneficiaries rests with the State / UT Governments.
8. West Texas Intermediate (WTI):
West Texas Intermediate (WTI), also known as Texas light sweet, is a grade of crude oil used as a benchmark in oil pricing.
This grade is described as light crude oil because of its relatively low density, and sweet because of its low sulfur content.
It is the underlying commodity of New York Mercantile Exchange's oil futures contracts.
US oil markets created history when prices of West Texas Intermediate (WTI), the best quality of crude oil in the world, fell to "minus" $40.32 a barrel in New York. This is the lowest crude oil price ever known.