Today Current Affairs: 21st April 2021 for UPSC IAS exams, State PSC exams, SSC CGL, State SSC, RRB, Railways, Banking Exam & IBPS, etc
Boao Forum for Asia Annual Conference 2021: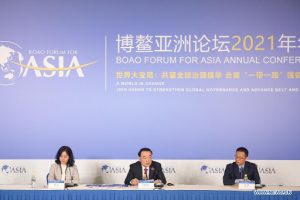 The opening ceremony of the Boao Forum for Asia Annual Conference 2021 was held in Boao, south China's Hainan Province.
This year's conference was attended by more than 2,600 guests from over 60 countries and regions.
Theme: "A World in Change: Join Hands to Strengthen Global Governance and Advance Belt and Road Cooperation."
At the event, BFA released an annual report on the Asian economy.
Key findings:
In terms of purchasing power parity, Asia's share in the global economic aggregate in 2020 reached 47.3 percent, up 0.9 percentage points from 2019, indicating the increasing role of Asia in the global economy.
The economic integration of all Asian economies is accelerating. By February 2021, there had been 186 regional trade agreements in force inside and outside Asia, accounting for 54.9 percent of the total regional agreements around the world.
In particular, the signing of the Regional Comprehensive Economic Partnership Agreement (RCEP) in November 2020 has been injecting strong momentum into regional and global economic growth, which is expected to give renewed impetus to further accelerate the negotiation of free trade agreements in Asia.
About the Bao Forum:
The Boao Forum for Asia was initiated in 2001 by 25 Asian countries and Australia (increased to 28 in 2006).
It is a non-profit organization.
It has provided a high-end platform for political, business, and academic leaders in Asia and the world.
It is modeled on the World Economic Forum held annually in Davos, Switzerland.
The Forum is committed to promoting regional economic integration and bringing Asian countries even closer to their development goals.
It has made positive contributions to the promotion of regional economic integration, common development, and the building of a more prosperous and harmonious Asia.
Philippine: To Deploy Military Ships To The South China Sea: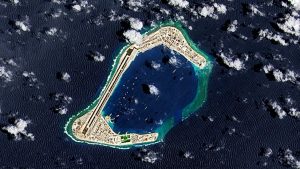 Philippines is planning to deploy military ships to the South China Sea to assert the country's claim over oil deposits in a contested part of the waterway.
Philippine President Rodrigo Duterte has been facing growing domestic criticism for his reluctance to confront China over its activities in Philippine-claimed waters.
South China Sea:
The South China Sea is an arm of the western Pacific Ocean in Southeast Asia.
It is south of China, east & south of Vietnam, west of the Philippines, and north of the island of Borneo.
It is connected by Taiwan Strait with the East China Sea and by Luzon Strait with the Philippine Sea.
Bordering states & territories: the People's Republic of China, the Republic of China (Taiwan), the Philippines, Malaysia, Brunei, Indonesia, Singapore, and Vietnam.
This sea holds tremendous strategic importance for its location as it is the connecting link between the Indian Ocean and the Pacific Ocean (Strait of Malacca).
According to the United Nations Conference on Trade And Development (UNCTAD) one-third of the global shipping passes through it, carrying trillions of trade which makes it a significant geopolitical water body.
Human Cells In Monkey Embryos: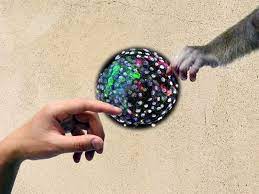 Researchers at the Salk Institute for Biological Studies in the US in research called Chimera Research have for the first time grown human cells in monkey embryos.
By integrating human cells into the embryos of macaque monkeys, a chimeric tool has been created.
Chimeras are organisms that are made up of the cells of two distinct species, in this case, humans, and monkeys.
For instance, if this hybrid embryo was placed in the womb of a monkey, it could possibly grow into a new kind of animal (however this was not the aim of this study).
Purpose of the Research:
Understanding Human Development & Drug Evaluation:
The ability to grow cells of two different species together offers scientists a powerful tool for research and medicine, advancing current understanding about early human development, disease onset and progression, and aging.
It could also help in drug evaluation and address the critical need for organ transplantation.
Provides New Platform to Study Diseases:
Chimeric tools provide a new platform to study how certain diseases arise. For instance, a particular gene that is associated with a certain type of cancer could be engineered in a human cell.
It can help in studying the course of disease progression using the engineered cells in a chimeric model, which may be able to tell them more about the disease than results obtained from an animal model.
World Press Freedom Index 2021: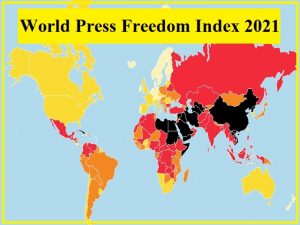 India has ranked 142nd yet again out of 180 nations in the recently unveiled World Press Freedom Index.
The index is published each year by the international journalism not-for-profit body, Reporters Without Borders (RSF).
About the World Press Freedom Index:
It has been published every year since 2002 by Reporters Sans Frontieres (RSF) or Reporters Without Borders.
Based in Paris, RSF is an independent NGO with consultative status with the United Nations, UNESCO, the Council of Europe, and the International Organization of the Francophonie (OIF).
OIF is a 54 french speaking nation's collective.
The Index ranks countries and regions according to the level of freedom available to journalists.
However, it is not an indicator of the quality of journalism.
The parameters include pluralism, media independence, media environment and self-censorship, legislative framework, transparency, and the quality of the infrastructure that supports the production of news and information.
Global Scenario:
Journalism, the main vaccine against disinformation, is completely or partially blocked in 73% of the 180 countries.
Only 12 of the Index's 180 countries (7%) can claim to offer a favorable environment for journalism.
Covid-19 pandemic has been used to perfection by nations to control the spread of information.
The Report has raised concern about the larger Asia-Pacific region as several nations in an attempt to curb freedom of the press have in place draconian laws on 'sedition,' 'state secrets' and 'national security.
Norway has topped yet again for the fifth year in the row, followed by Finland and Denmark.
Eritrea is at the bottom meanwhile China is ranked 177 and is only above North Korea at 179 and Turkmenistan at 178.
India's Performance:
India was ranked 142 in the year 2020 as well, thus showing no improvement in the environment it provides to its journalists.
India has fared poorly amongst its neighbors with Nepal at 106, Sri Lanka at 127, and Bhutan at 65. Pakistan is a close follower at 145th spot.
India is among the countries classified as "bad" for journalism and is termed as one of the most dangerous countries for journalists trying to do their jobs properly.
The report has blamed an environment of intimidation created by the nationalist government for any critical journalist often brandishing them as anti-state or anti-national.
The situation is worrying in Kashmir, where incidents of harassment of reporters by police and paramilitaries have surfaced.
State Of The Global Climate For 2020: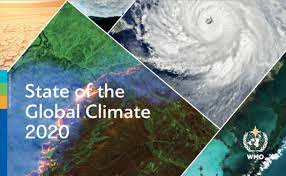 The World Meteorological Organization (WMO) released its annual State of the Global Climate for 2020.
The report was released ahead of the Leaders Summit on Climate, hosted by the US.
Extreme weather combined with Covid-19 was a double blow for millions of people in 2020. However, the pandemic-related economic slowdown failed to put a brake on climate change drivers and accelerating impacts.
Global Temperature:
2020 was one of the three warmest years on record, despite a cooling La Niña event.
The global average temperature was about 1.2° Celsius above the pre-industrial (1850-1900) level.
The other two warmest years are 2016 and 2019.
The six years since 2015 have been the warmest on record.
2011-2020 was the warmest decade on record.
Greenhouse Gases:
The emission of major greenhouse gases increased in 2019 and 2020.
It will be higher in 2021.
Concentrations of the major greenhouse gases in the air continued to increase in 2019 and 2020.
Globally, averaged mole fractions of carbon dioxide (CO2) have already exceeded 410 parts per million (ppm), and if the CO2 concentration follows the same pattern as in previous years, it could reach or exceed 414 ppm in 2021.
Mole fraction represents the number of molecules of a particular component in a mixture divided by the total number of moles in the given mixture. It's a way of expressing the concentration of a solution.
Oceans:
In 2019, the oceans had the highest heat content on the record.
In 2020, it has broken this record further. Over 80% of the ocean area experienced at least one marine heatwave in 2020.
A marine heatwave is defined when seawater temperatures exceed a seasonally varying threshold for at least 5 consecutive days.
The percentage of the ocean that experienced "strong" marine heatwaves (45%) was greater than that which experienced "moderate" marine heatwaves (28%)
U.S. Government's Decision To Put India On The Watchlist For Currency Manipulators: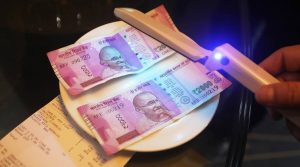 Union Commerce Secretary questioned the rationale behind the U.S. government's decision to put India on the watchlist for currency manipulators and said the list constituted an intrusion into the policy space needed by central banks around the world to meet their mandates.
The U.S. Treasury Department had recently retained India on a watchlist for currency manipulators submitted to the U.S. Congress, citing higher dollar purchases (close to 5% of the gross domestic product) by the Reserve Bank of India (RBI).
Another trigger for the inclusion on the currency watchlist is a trade surplus of $20 billion or more.
India's trade surplus with the U.S. grew by about $5 billion to $23 billion in 2020-21, from around $18 billion in the previous fiscal year, as imports fell more sharply than exports in the COVID-affected year.
In response to a question on the U.S .move, India said the RBI had been taking necessary steps to maintain stability in the financial markets and not accumulating forex reserves like China did in the past.
It is a mandate of the central bank to provide stability in the currency as a result of which central banks buy and sell foreign currency.
Our overall reserves have been fairly steady from $500 billion to $600 billion. We are not accumulating reserves like China, which at one point had reserves of $4 trillion.
Talcher Fertilizers Limited: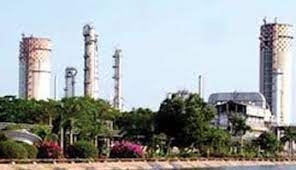 Union Cabinet has given its approval for the proposal of the Department of Fertilizers for the formulation of an exclusive subsidy policy for Urea produced through the coal gasification route by Talcher Fertilizers Limited (TFL).
Considering the strategic energy security and urea self-sufficiency of the country, looking into the country's vast coal reserves, it has been decided to go ahead with Talcher Fertilizer Limited plant based on coal gasification technology.
The project shall improve the availability of fertilizer to farmers thereby boosting the development of the eastern region and will save transport subsidy for the supply of urea in the eastern part of the country.
It would assist in reducing Urea imports to the tune of 12.7 LMT per annum leading to savings in foreign exchange.
Talcher Fertilizers Ltd. (TFL) is a Joint Venture Company of four PSUs namely Rashtriya Chemicals & Fertilizers (RCF), GAIL (India) Ltd. (GAIL), Coal India Ltd. (CIL), and Fertilizer Corporation of India Ltd. (FCIL) which was incorporated on 13th November 2015.
TFL is reviving the erstwhile Talcher plant of Fertilizer Corporation of India Ltd. (FCIL) by setting up a new greenfield Urea Plant with an installed capacity of 12.7 Lakh Metric Ton per annum (LMTPA). The estimated project cost of the TFL Urea project is 13277.21 Crore (+/-10%).
Czech Republic: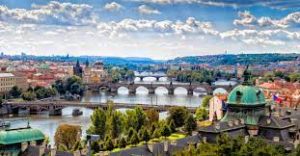 A day after the Czech Republic expelled 18 Russian diplomats, Russia retaliated by announcing it would send back 20 Czech diplomats, exacerbating relations that have already been strained in recent times.
Prague had accused Russian embassy officials of being intelligence operatives and said that it suspected them of being involved in a 2014 explosion at an arms depot that left two dead.
The Czech Republic is a landlocked country in Central Europe.
It is bordered by Austria to the south, Germany to the west, Poland to the northeast, and Slovakia to the east.
Its capital is Prague.
Czech Republic:
In the 19th century, the Czech lands became more industrialized, and in 1918 most of it became part of the First Czechoslovak Republic following the collapse of Austria-Hungary after World War I.
After the Munich Agreement in 1938, Nazi Germany systematically took control over the Czech lands.
Czechoslovakia was restored in 1945 and became an Eastern Bloc communist state following a coup d'état in 1948.
In November 1989, the Velvet Revolution ended Communist rule in the country, and on 1 January 1993 Czechoslovakia dissolved with its constituent states becoming the independent states of the Czech Republic and Slovakia.
Travel bubble:Postponed: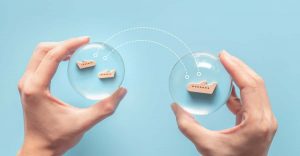 Sri Lanka has decided to postpone launching the proposed "travel bubble" with India, in the wake of the recent surge in COVID-19 cases in India.
Travel bubble:
Creating a travel bubble involves reconnecting countries or states that have shown a good level of success in containing the novel coronavirus pandemic domestically.
Such a bubble would allow the members of the group to rekindle trade ties with each other, and kickstart sectors such as travel and tourism.
Potential travel bubbles among better-performing countries around the world would account for around 35 percent of the global GDP.
Such arrangements are especially being favored by smaller countries, which are likely to benefit after being able to trade again with larger partners.
Kulbhushan Jadhav Case: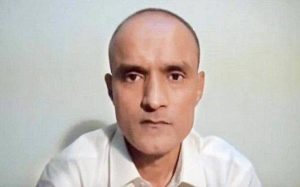 Pakistan has urged India to appoint a lawyer to represent death row convict Kulbhushan Jadhav to implement the verdict of the International Court of Justice (ICJ).
About the Kulbhushan Jadhav Case:
Kulbhushan Jadhavwas sentenced to death by a Pakistani military court on charges of espionage and terrorism in April 2017.
India approached the ICJ against Pakistan for denial of consular access (Vienna Convention) to Jadhav and challenging the death sentence.
ICJ ruled in July 2019 that Pakistan must undertake an "effective review and reconsideration" of the conviction and sentence of Jadhav, and also grant consular access to India without further delay.
It had asked Pakistan to provide a proper forum for appeal against the sentence given to Jadhav by the military court.
Implications of 'Effective Review and Reconsideration' for India:
Effective review and reconsideration is a phrase which is different from 'review' as one understands in a domestic course.
It includes giving consular access and helping Jadav in preparing his defence.
It means that Pakistan has to disclose the charges and also the evidence which it has been absolutely opaque about uptill now.
Pakistan would also have to disclose the circumstances in which Jadhav's confession was extracted by the military.
It implies that Jadhav will have a right to defend whichever forum or court hears his case.
International Court of Justice:
ICJ is a principal judicial organization of the United Nations (UN). It was established in 1945 by a UN Charter and began working in 1946 as the successor to the Permanent Court of International Justice.
It settles legal disputes between member countries and gives advisory opinions to authorized UN Organs and Specialized Agencies.
An Indian, Judge Dalveer Bhandari has been a member of the ICJ since April 2012.
It is seated in the Peace Palace of Hague, Netherlands.
RESPOND Programme: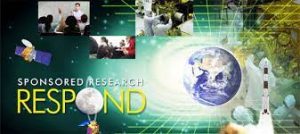 Indian Space Research Organisation (ISRO) has announced that it will support eight joint research projects mooted by the Space Technology Cell (STC), IIT-Delhi.
The ISRO has extended support to the projects under its RESPOND programme.
ISRO started the RESPOND (Research Sponsored) programme in the 1970s, with the objective of encouraging academia to participate and contribute in various Space related research activities.
Under the Programme, ISRO provides financial support for conducting research and development activities related to Space Science, Space Technology and Space Applications in Academic Institutions in India.
This is the flagship programme of ISRO to promote extramural research in emerging areas of Space at Academia.
It looks to enhance the Academic base, generate human resources and infrastructure at the Academic Institutions to support the Space Programmes.
India is on course to launch its first human spaceflight mission, Gaganyaan, where Indian astronauts will spend time conducting space experiments.
This ambitious mission will help the country prepare for future deep-space missions.
RESPOND is also participating in National Missions like the IMPRINT (Impacting Research Innovation and Technology) programme and Uchhatar Avishkar Yojana (UAY).
IMPRINT Programme:
The scheme was released in 2015 by the Ministry of Human Resource Development (now Ministry of Education).
It is a first-of-its-kind Pan-IIT and IISc joint initiative to address the major science and engineering challenges that India must address and champion to enable, empower and embolden the nation for inclusive growth and self-reliance.
IMPRINT provides the overarching vision that guides research into areas that are predominantly socially relevant.
Uchhatar Avishkar Yojana:
It was launched by the Ministry of Human Resource Development in 2015.
It promotes innovation of a higher order that directly impacts the needs of the Industry and thereby improves the competitive edge of Indian manufacturing.