Daily Current Affairs for Government Exams:
Today Current Affairs: 21st August 2020 for UPSC IAS exams, State PSC exams, SSC CGL, State SSC, RRB, Railways, Banking Exam & IBPS, etc
Contents:
Science and Technology Indicators (STI), 2018
Serosurveys :
Swachh Survekshan 2020 report
National Strategy for Financial Education (NSFE): :
Other important current affairs:
1.Science and Technology Indicators (STI), 2018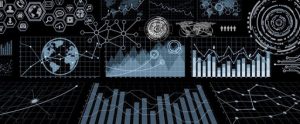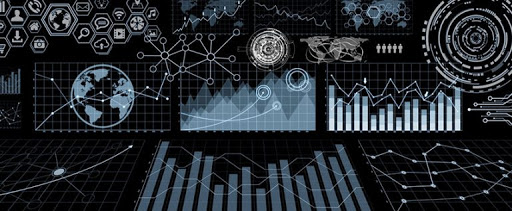 Science and Technology Indicators (STI), 2018 is a periodic compendium of the state of scientific research in India. It was released recently.
The STI is prepared by the National Science and Technology Management Information System (NSTMIS), a division of the Department of Science and Technology (DST).
It is based on data provided by a range of scientific establishments across the country.
Key findings:
India's private sector research companies appear to employ a larger proportion of women in core research and development activities than government-funded major scientific agencies do.
The 2018 indicators reiterate the historic trend of India's scientists being overwhelmingly men.
On the whole, private sector companies had a greater commitment to ensuring that women scientists were fairly represented in recruitment, promotions, and appraisal processes than in many scientific organizations.
The large drop in the number of women between the doctoral and professional stages appears to be due to:
Social pressure on women to have a family that is seen as incompatible with a professional career.
Patriarchal attitudes in hiring practices, so many women are discriminated against at this stage as well, with administrators deciding that women 'should' be opting for a family over a career.
2. Serosurveys :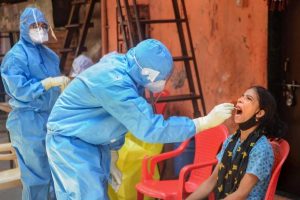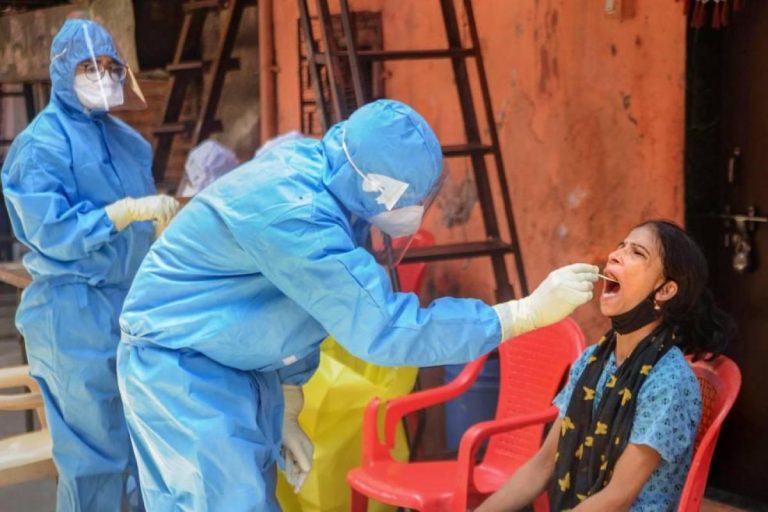 Over the last two months, Serosurveys have been conducted in various cities across the country including Delhi, Bangalore, Mumbai, and Pune.
These serosurvey results suggest Covid-19 is far more widespread than virus tests show.
Findings:
In Pune, more than 51%of those who were tested showed the presence of antibodies specific to the novel coronavirus, suggesting that about half the population of this city of 4 million could have already been infected.
An earlier exercise in Delhi had suggested that the actual spread could be 40 times the number of confirmed cases.
As per the second survey, 29% of Delhi has antibodies for Covid-19.
In Mumbai, about 40 percent of the sampled group was found to be infected.
More Asymptomatic cases: These numbers confirm the general impression that most SARS-CoV2 infections are asymptomatic (some estimates say approximately 80 percent are asymptomatic).
Inadequate tests: From a capacity to test just a few hundred samples at the start of the outbreak in March to more than eight lakh tests a day now, there has been a massive upgrade in the testing infrastructure. And yet, the serological tests show that a vast majority of the infected people are still being missed out, particularly those who are not showing symptoms.
Scientists warn against interpreting these results as an indication of the percentage of the population that might have become immune to the disease. The serological surveys are not designed to detect neutralizing or "protective" antibodies in human beings.
All antibodies are not protective. It is only the neutralizing antibodies that can make a person immune to the disease.
Besides, Scientists still do not know the level of infection in the population at which "herd immunity" would start to play a role.
Sero survey:
The serological survey is one that involves collecting blood samples to:

Determine whether a person is infected with the novel coronavirus.
Detect whether the person was infected with the said virus in the past.
Identify antibodies being produced to combat COVID-19.
3.Swachh Survekshan 2020 report:


Swachh Survekshan 2020 report was recently released by the Union Housing and Urban Affairs Ministry.
Swachh Survekshan 2020 covered 4,242 cities, 62 cantonment boards, and 92 Ganga towns.
This survey was carried out in 28 days.
This year the Ministry has released rankings based on the categorization of cities on population, instead of releasing overall rankings.
Performance of various cities:
Indore was ranked the cleanest city in the overall category this year followed by Surat and Navi Mumbai.
Chhattisgarh is the cleanest state in the category of states with more than 100 urban local bodies (ULBs).
Ahmedabad is India's cleanest Megacity.
New Delhi is the cleanest capital city.
Chhattisgarh's Ambikapur is the cleanest smallest city.
Bengaluru wins the Best Self Sustainability award in the Megacity category.
Jharkhand is the cleanest state in the category of state with less than 100 Urban Local Bodies (ULBs).
Cleanest Cantonment: Jalandhar Cantt, Punjab.
Cleanest Town along the banks of river Ganga:
In cities with a population of less than one lakh, Karad in Maharashtra is the cleanest city.
Maximum citizen participation in keeping city areas clean – Shahjahanpur.
Cleanest megacity with more than 40 lac population – Ahmedabad (Gujarat).
Fastest-moving city in terms of cleanliness – Jodhpur (Rajasthan).
Self-sustainable city in terms of cleanliness (more than 10 lakh population) – Rajkot (Gujarat).
Mysuru (Karnataka) is ranked cleanest among the medium-sized cities with a population ranging between 3 lakh and 10 lakh.
Swachh Survekshan:
Launched by PM Modi in 2016.
It is meant to monitor the performance of Swachh Bharat Abhiyan, which was launched on October 2, 2014, the 150th birth anniversary of Mahatma Gandhi.
It was also aimed at inculcating a spirit of healthy competition among cities towards becoming India's cleanest cities.
The Quality Council of India (QCI) is in charge of evaluating the performance of the participating cities.
This is an autonomous accreditation body that was set up by the Government of India in 1997 for quality assurance in all fields, including governance.
4.National Strategy for Financial Education (NSFE): :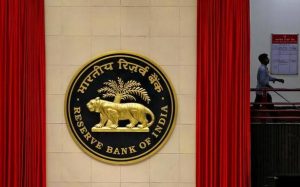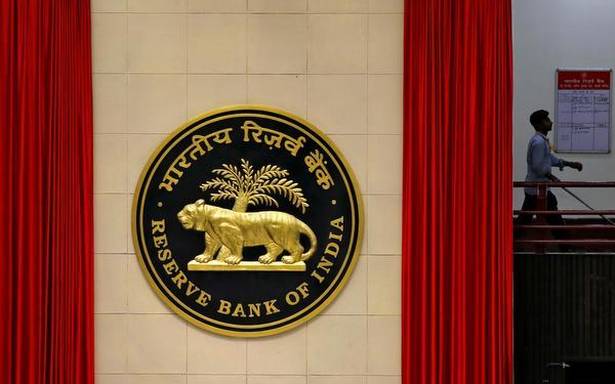 The Reserve Bank of India (RBI) has released the National Strategy for Financial Education (NSFE): 2020-2025 document for creating a financially aware and empowered India.
It is the second NSFE , the first one being released in 2013.
This NSFE for the period 2020-2025 has been prepared by the National Centre for Financial Education (NCFE) in consultation with all the Financial Sector Regulators viz. RBI, Securities and Exchange Board of India (SEBI), Insurance Regulatory and Development Authority of India (IRDAI), Pension Fund Regulatory and Development Authority (PFRDA), etc. under the aegis of the Technical Group on Financial Inclusion and Financial Literacy (TGFIFL).
NCFE is a Section 8 (Not for Profit) Company under the Companies Act, 2013 promoted by RBI, SEBI, IRDAI and PFRDA.
It emphasizes a multi-stakeholder-led approach for empowering various sections of the population to develop adequate knowledge, skills, attitudes and behavior which are needed to manage their money better and to plan for the future i.e. ensuring their financial well-being.
It has recommended a '5 C' approach for dissemination of financial education in the country:

Content: Financial Literacy content for various sections of the population.
Capacity: Develop the capacity and 'Code of Conduct' for financial education providers.
Community: Evolve community-led approaches for disseminating financial literacy in a sustainable manner.
Communication : Use technology, media and innovative ways of communication for dissemination of financial education messages.
Collaboration : Streamline efforts of other stakeholders for financial literacy.
Other important current affairs:
1.Namath Basai:
It is Kerala government's unique program of teaching tribal children in their mother tongue.
Implemented by the Samagra Siksha Kerala (SSK).
The SSK has distributed some 50 laptops exclusively for Namath Basai. Pre-recorded classes are offered through a YouTube channel.
It has succeeded in retaining hundreds of tribal children in their online classes by making them feel at home with the language of instruction.
2. Trifood Project:
Trifood Project of TRIFED launched in Raigad, Maharashtra and Jagdalpur, Chhattisgarh.
Being implemented by TRIFED, Ministry of Tribal Affairs in association with the Ministry of Food Processing (MoFPI).
Aims to enhance the income of tribals through better utilization of and value addition to the MFPs collected by the tribal forest gatherers.
2. Recently, Mali's President Ibrahim Boubacar Keita has resigned after soldiers had arrested him and Prime Minister Boubou Cisse in the capital, Bamako as part of a coup.
It has prompted its West African neighbors to threaten border closures and sanctions against the coup leaders.
The 2011 crisis in Libya led Mali along the path to chaos.
Weapons from Libya were supplied across the Sahara Desert and fuelled a separatist conflict in northern Mali.
This turned into an Islamist militant offensive which prompted a coup in the capital Bamako (Mali).
Reasons: Mali has three overlapping sets of problems:
Political crisis that grew out of the disputed legislative elections of March 2020.
Economic crisis due to economic stagnation, corruption, and further complications by the Covid-19 pandemic.
There was dissatisfaction among the troops due to poor payments.
Security crisis due to the failure to contain terrorism and jihadists and the actions of the military against civilians.
Military Coup: It calls itself the National Committee for the Salvation of the People and has pledged to stabilize the country by enacting a political transition and stage elections within a reasonable time.
3. The Employees' State Insurance Corporation (ESIC) relaxed norms to pay 50 percent of average wages of three months as unemployment benefit between March 24 and December 31 this year in view of the COVID-19 pandemic.
The ESIC took the decision in its 182nd meeting held yesterday under the Chairmanship of Union Labour and Employment Minister.
ESIC is implementing the Atal Bimit Vyakti Kalyna Yojna under which unemployment benefit is paid to the workers covered under Employees' State Insurance (ESI) Scheme.
The ESIC has decided to extend the scheme for one more year up to 30th June next year.
It has been decided to relax the existing conditions and the amount of relief for workers who have lost employment during the Covid-19 pandemic period.
The eligibility criteria for availing the relief have also been relaxed.
The payment of relief has been enhanced to 50 percent of the average wages from earlier 25 percent of average wages payable up to a maximum of 90 days of unemployment.
Instead of the relief becoming payable 90 days after unemployment, it shall become due for payment after 30 days.
4. Recently, India participated in the 6th roundtable meeting of the ASEAN-India Network of Think Tanks (AINTT). ASEAN stands for Association of Southeast Asian Nations.
AINTT was established to provide policy inputs to India and the Association of Southeast Asian Nations (ASEAN) countries on future directions of their cooperation.
India highlighted the difficulties that were hindering a strong response to deal with the Covid-19 pandemic.
It said that the individual behavior of many states and old-styled multilateral organizations prevented a collective response to the global pandemic.
India indirectly referred to the failure of the United Nations Security Council (UNSC) to issue a statement on the pandemic due to sharp differences between permanent UNSC members China and the USA.
The reference also included the USA pulling out of the World Health Organisation (WHO) after accusing it of acting on the behest of China – by declaring Covid-19 a pandemic late.
According to India the big issue that confronts the world after the Covid-19 pandemic is not simply the state of the economy, but also includes the damage to societies or the challenges to governance.
The pandemic has also thrown a debate on the future directions of global affairs and world order.