Daily Current Affairs for Government Exams:
Today Current Affairs: 23rd December 2019  for UPSC IAS exams, State PSC exams, SSC CGL, State SSC, RRB, Railways, Banking Exam & IBPS, etc.
Contents:-
Year-end review 2019 of Ministry Of Skill Development And Entrepreneurship.
Nagpur Resolution for Empowering Citizens.
Spandana: An Andhra Pradesh Initiative.
Kisan Diwas
The Organisation for Islamic Cooperation (OIC).
Teachers' Transfer & Posting Policy, 2020 of Andhra Pradesh.
UN Olympic truce resolution.
Status of Manual scavenging.
The flush season for milk.
Ebola in Congo.
Assam Cabinet nods to make Assamese the state language.
Manuel Marrero Cruz appointed as Cuba's first PM in more than 40 years.
Insurance Regulatory and Development Authority of India (IRDAI): Annual Report for 2018-19 released.
The World Health Organization: released its report on Global Tobacco use trends
Eight West African countries rename common currency to Eco.
Core Catcher.
Chilai-Kalan: a 40-day period of extreme cold begins in Kashmir.
Discom Losses and UDAY Scheme.
Hunar Haat.
Military Space Force.
Mission Shat Pratishat.
DRDO successfully test-fires QRSAM.
Other important current affairs.
1. Year-end review -2019 of Ministry Of Skill Development And Entrepreneurship:
Several initiatives were taken by the Ministry of Skill Development and Entrepreneurship which has led to enhanced skilling opportunities and trained workforce in the country.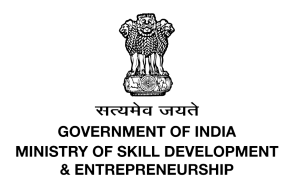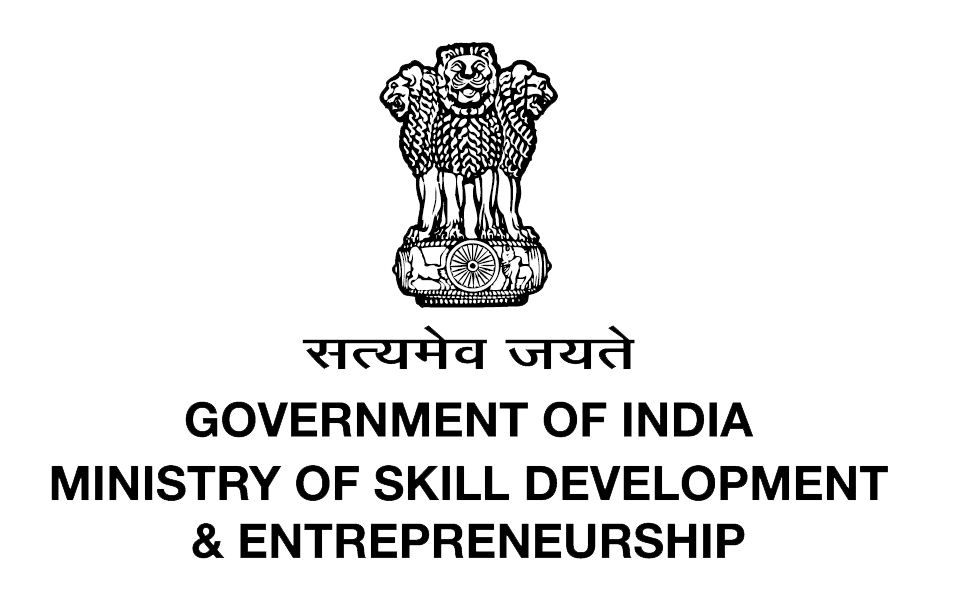 About:
National Skill Development Mission (NSDM): Because of the efforts under NSDM, more than One Crore youth are being imparted skills training annually under various programs of the Central Government.
Skill India Portal: A strong IT Platform, namely the Skill India portal has been launched to converge the skilling data of various Central Ministries, State Governments, Private Training Providers and Corporates on a single platform.
Pradhan Mantri Kaushal Vikas Yojana (PMKVY): Under the program, about 87 Lakhs youth have been trained to date.
Pradhan Mantri Kaushal Kendra (PMKK): Out of the 812 allocated PMKKs, 681 centers had been established.
Recognition of Prior Learning (RPL): RPL program, under PMKVY 2016-19, was launched to recognize the prior skills acquired by Individuals. To date, more than 26 lakh people have been oriented under the RPL program of Pradhan Mantri Kaushal Vikas Yojana (PMKVY).
STRIVE: The main focus of the scheme is to improve the performance of ITIs. Under phase one, 314 ITIs have been selected & 198 Performance-Based Grant Agreements have been signed.
PM-YUVA Yojana (Pradhan Mantri Yuva Udyamita Vikas Abhiyan): is implementing a pilot project in Industrial Training Institutes (ITIs)/National Skill Training Institutes (NSTIs), Polytechnics, PMKKs/ PMKVY and Jan Shikshan Sansthan (JSS)), across 12 States and Union Territories.
Kaushalyacharya Awards: To recognize and appreciate the good works done by trainers, Kaushalacharya Awards 2019 were given to felicitate 53 trainers from different sectors for their exceptional contribution towards creating a future-ready and skilled workforce.
National Entrepreneurship Awards 2019: MSDE conferred NEA 2019 to 30 Young Entrepreneurs and 6 Organizations / Individuals, building Entrepreneurship eco-system in the country. The award included a trophy, a certificate and prize money up to Rs 10 lakhs.
Formation of District Skill Committees: The ministry has formed District Skill Committees (DSC) in all districts as part of its Aspirational Skilling Abhiyaan under the Sankalp program, which is funded by World Bank.
2. Nagpur Resolution for Empowering Citizens:
The 'Nagpur Resolution- A holistic approach for empowering citizens' was adopted during the Regional Conference on 'Improving Public Service Delivery – Role of Governments', in Nagpur, Maharashtra.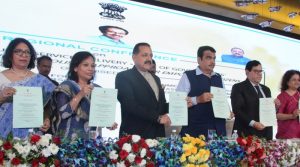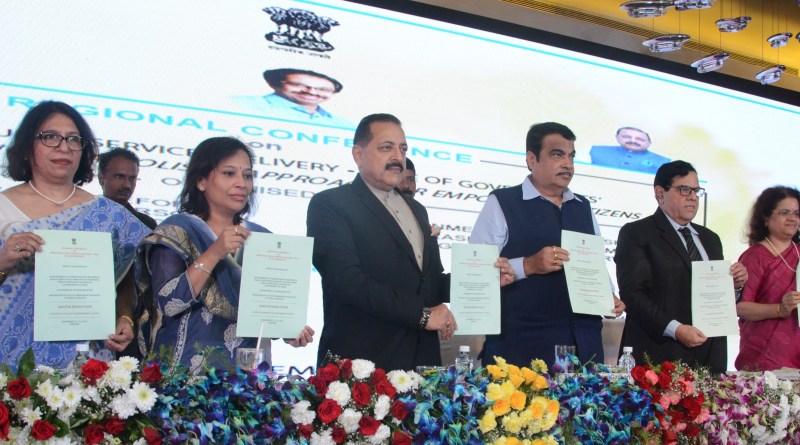 About:
The conference was organized by the Department of Administrative Reforms and Public Grievances (DARPG), Government of India, in collaboration with the Government of Maharashtra.
The Conference resolved that Government of India and the State Governments shall collaborate to:
Empower the citizens through timely updation of citizens charters, implementation of enactments and benchmarking standards for continuous improvement;
Empower citizens by the reduction in timelines of grievance redressal.
Adopt a holistic approach for improved service delivery through digital platforms;
Achieve a sense of common identity by the exchange of expertise in the areas of Improved Service Delivery between the paired States under the Ek Bharat – Shrestha Bharat Program;
3. Spandana: An Andhra Pradesh Initiative: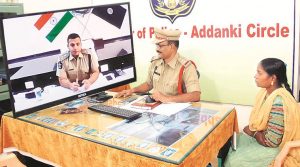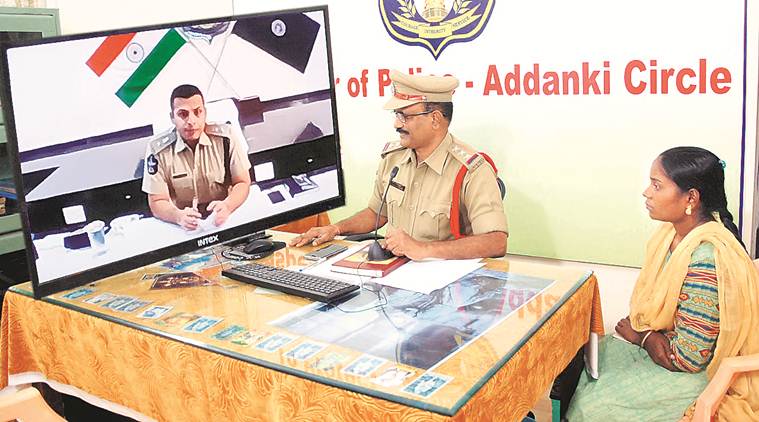 Spandana, an Andhra Pradesh Government initiative to make police stations more approachable for the public, especially women, is winning accolades and awards.
Spandana (means response) centers have been established within the premises of all District Collector offices and police stations.
These centers mostly have a female receptionist and other staff members who are trained, briefed and sensitized in handling women victims and complainants.
With Spandana centers spread across the district, each having a video conferencing facility, it is easier and cheaper for people to lodge complaints. They no longer have to travel to the district headquarters to follow up.
It gives special attention to women complainants.
4.Kisan Diwas: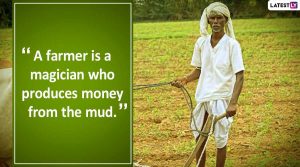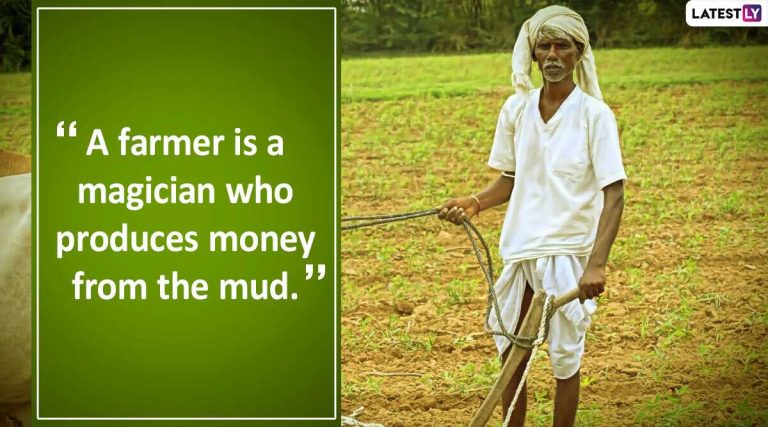 The 'Kisan Diwas' or National Farmers Day is observed across the country on 23rd December to celebrate the birth anniversary of Chaudhary Charan Singh, the former Prime Minister of India.
It is celebrated to promote awareness among the citizens to understand the importance of the contributions of the farmers to the society and overall economic and social development of a country.
The government also aims to encourage farmers across the country by organizing various activities like debates and seminars on agriculture.
About Chaudhary Charan Singh:
He was born in 1902 at Noorpur in Meerut district of Uttar Pradesh and was the Prime Minister of India from 28 July 1979 to 14 January 1980.
Being a proponent of rural and agricultural development he made continuous efforts for keeping agriculture at the center of planning for India.
He took a leading part in the formulation and finalization of the Debt Redemption Bill 1939, in order to give relief to the peasantry from moneylenders.
He was instrumental in bringing about the Land Holding Act, 1960 which was aimed at lowering the ceiling on land holdings to make it uniform throughout the State.
He was the author of several books and pamphlets, including 'Abolition of Zamindari', 'Co-operative Farming X-rayed', 'India's Poverty and its Solution', 'Peasant Proprietorship or Land to the Workers' and 'Prevention of Division of Holdings Below a Certain Minimum'.
5. The Organisation for Islamic Cooperation (OIC):
The Organisation for Islamic Cooperation (OIC) has criticized the Government of India over the Citizenship (Amendment) Act, 2019, and the Babri Masjid verdict of the Supreme Court:
About the Organisation of Islamic Cooperation:
The Organisation of Islamic Cooperation (OIC) is the second-largest intergovernmental organization after the United Nations with a membership of 57 states.
It is the collective voice of the Muslim world.
It endeavors to safeguard and protect the interests of the Muslim world in the spirit of promoting international peace and harmony among various people of the world.
It was established upon a decision of the historical summit which took place in Rabat, the Kingdom of Morocco on the 25th of September 1969.
Headquarters: Jeddah, Saudi Arabia.
India is not a member of the OIC. However, India was invited as a guest of honor at the 46th Session of the Council of Foreign Minister in 2019,2019 which is the 50th anniversary of OIC.
6. Arunachal Pradesh has launched Teachers' Transfer & Posting Policy, 2020: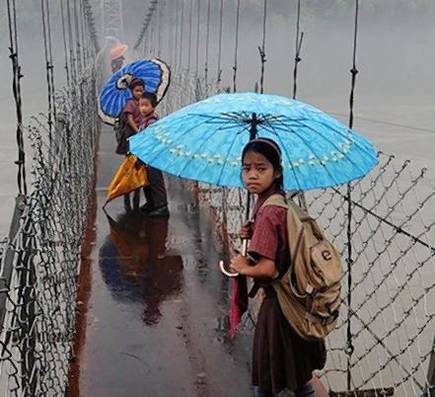 Arunachal Pradesh has launched Teachers' Transfer & Posting Policy, 2020, for ensuring the need-based distribution of teachers to protect the academic interest of students and optimize job satisfaction among the teachers in a free and transparent manner.
About:
Categorisation of Schools:
Under the policy, all government schools will be divided into three categories — hard, medium and soft — based on topography, accessibility, and degrees of difficulty in staying at the place of posting.
Hard Schools:
It includes areas with difficult accessibility and topography.
All new recruits will be given a hard posting for a mandatory three years, inclusive of their probation period.
Medium Schools:
It includes areas with medium accessibility, connectivity, and topography.
After completing the hard school phase the new teachers will be spending the next five years in schools with levels of medium difficulty.
Soft Schools:
It includes areas with easy accessibility and connectivity majorly urban areas.
After completing the hard and medium schools phase the teachers will be allotted soft schools.
The motto of the scheme:
Teacher absenteeism has been a major issue across government schools in Arunachal Pradesh. The student-teacher ratio has consequently been skewed in favor of urban centers with better connectivity.
The state has been facing difficulties in posting teachers in remote areas where schools have adequate students, but hardly anyone to teach them.
The policy also entails the transfer of teachers through online requests.
7. UN OLYMPIC TRUCE RESOLUTION: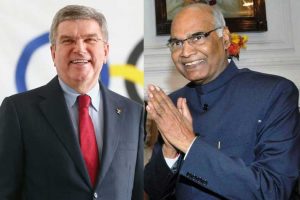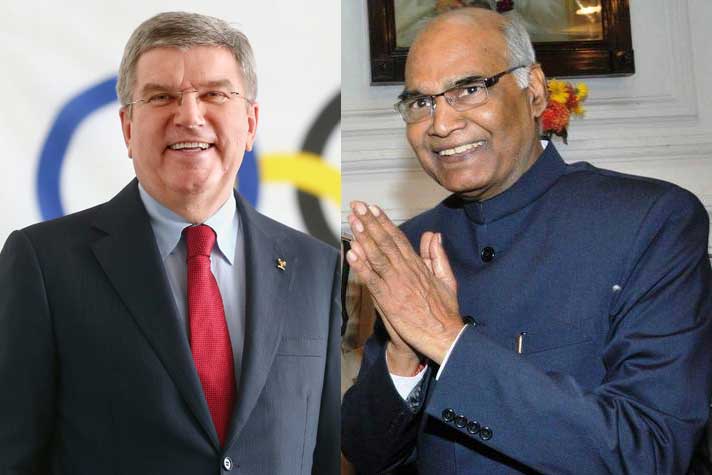 International Olympic Committee (IOC) chief Thomas Bach has thanked President Ram Nath Kovind for co-sponsoring the United Nations Olympic Truce Resolution, which was recently adopted in the United Nations General Assembly.
About:
The resolution will aim to ensure a halt to all hostilities, allowing the safe passage and participation of athletes and spectators for the Olympic and Paralympic Games Tokyo 2020.
The Olympic Truce, or Ekecheria, is based on an ancient Greek tradition, dating back to the original Olympic Games in Ancient Olympia in 776 BC.
The Truce was revived by United Nations Resolution 48/11 of 25 October 1993.
In 1999, the International Olympic Committee announced the establishment of the International Olympic Truce Foundation and the International Olympic Truce Centre in cooperation with Greece.
8. Status of Manual scavenging:
The Ministry of Social Justice and Empowerment informed Rajya Sabha about the status of Manual scavenging related deaths.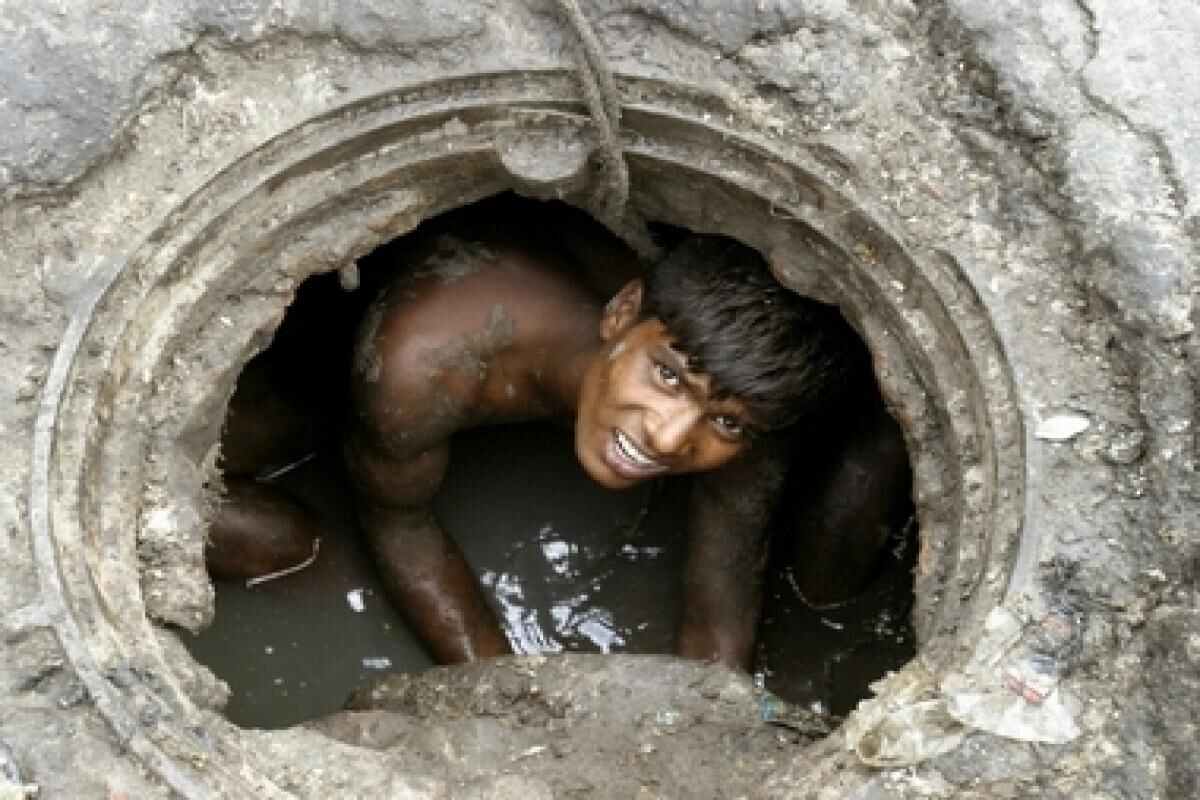 About:
282 people have died while cleaning sewers and septic tanks in the country between 2016 and November 2019.
Among the States, Tamil Nadu has recorded 40 deaths, the highest in number, in these four years. This is followed by Haryana with 31 deaths and Gujarat and Delhi with 30 deaths each.
The deaths have been higher in states like Tamil Nadu, Gujarat and Uttar Pradesh where there has been rapid and unplanned urbanization.
There are about 60,440 manual scavengers identified across the country, in 17 States.
The Parliament had enacted the Prohibition of Employment as Manual Scavengers and their Rehabilitation Act, 2013.
What is Manual scavenging?
It is a term used mainly in India for the manual removal of untreated human excreta from bucket toilets or pit latrines by hand with buckets and shovels.
9. Mother Dairy and Amul have raised prices(Flush season for milk):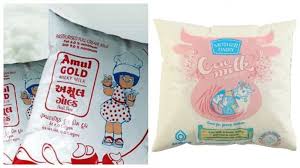 Recently, the two dairy majors, Amul, and Mother Dairy raised the maximum retail prices of their milk pouches by Rs 2 per liter. This was the second time this year that Mother Dairy and Amul have raised prices.
About:
The reasons for the tightness in supply may be partly weather-related and partly structural.
The "flush" season for milk — when production by animals goes up due to better fodder and water availability, besides lower temperatures and humidity — is normally from October till March.
This time, the flush has been delayed because of excess rains from September through November.
10. Ebola emerges again in Congo: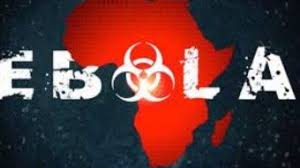 Health officials in Eastern Congo recently documented the first relapse of the current Ebola epidemic. The Ebola outbreak in the Democratic Republic of Congo (DRC) has so far infected more than 3,300 people and killed more than 2,200 since the middle of 2018, making it the second-worst on record.
What is Ebola?
Ebola is a rare but deadly virus that was first identified in 1976 by researchers sent to investigate an ailment that was killing victims in a remote part of the Democratic Republic of Congo (DRC). The researcher's team named the condition after the local Ebola river.
Ebola causes Ebola Virus Disease (EVD), a rare and deadly disease in people and nonhuman primates. Ebola is triggered by a virus- probably picked up from an infected bat or non-human primate – that causes blood vessels to leak and can end in organ failure and death. Ebola has killed more than 11,000 people between 2013 and 2016.
11. Manuel Marrero Cruz appointed as Cuba's first PM in more than 40 years: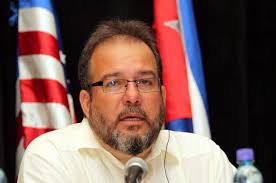 Cuban President Miguel Diaz-Canel has appointed Manuel Marrero Cruz as the country's first prime minister in more than four decades (40 years). Marrero Cruz who was named prime minister for a five-year term has served as Cuban tourism minister for 16 years. He is an architect by trade and has helped boost Cuba's economy by making tourism one of the engines of growth.
History:
The post of prime minister was scrapped in 1976 by the then-revolutionary leader and Cuba's last prime minister Fidel Castro.
In December 1976, Fidel Castro took the title of president of the State Council, which replaced the posts of president and prime minister.
This makes Marrero Cruz first appointed Prime Minister of Cuba since 1976.
New Constitution:
In February 2019, Cuban voters approved a new constitution to replace the 1976 Soviet-era charter enacted under Fidel Castro.
The Prime Minister's post was reinstated under the rules of this newly passed constitution for the communist-run island.
However, under the new constitution, the Communist Party still remains the only political party allowed in Cuba, as well as it remains the guiding force for all government policy.
12. Assam Cabinet nod to make Assamese the state language:
On December 23, 2019, the Assam Cabinet nodded to make the Assamese language the state language of Assam. This will exclude BTAD (Bodoland Territorial Administrative Districts), Barak Valley and Hill districts of Assam.
Highlights:
The cabinet has also suggested that the Assamese will be made compulsory in all schools of Assam.
In order to make the move successful, the Central Government will now have to amend Article 345. If amended the article will remove fears of people fighting for their rights to culture and language in the region.
Currently Assamese and Bodo are the official languages in Assam. However, certain districts of Assam in Barak valley use Bengali as an official language.
Article 345: says that subject to provisions of Article 346 and 347, the state legislature might adopt one or more languages to be used as official languages.
13. Eight West African countries rename common currency to Eco: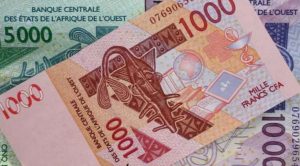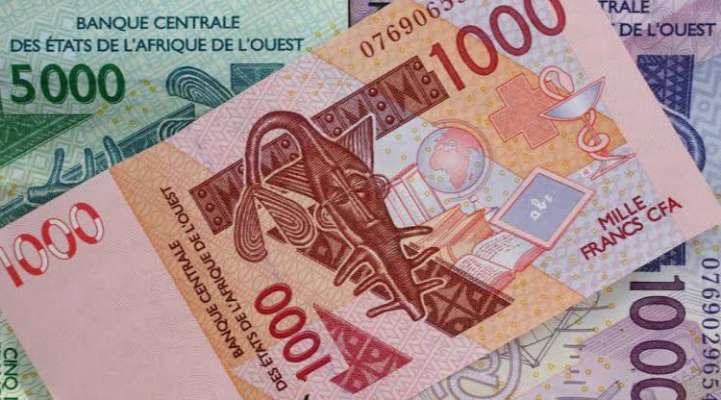 The eight West African nations have agreed to change the name of their common currency from 'CFA franc' to 'Eco', after they jointly severed the CFA franc's links to former colonial ruler France.
The announcement was made during a visit by French President Emmanuel Macron to Ivory Coast, who hailed the decision as a historic reform. Even though the deal took six months in making, common currency Eco will see the light of day in 2020.
The 8 West African countries namely– Ivory Coast, Mali, Burkina Faso, Benin, Niger, Senegal, Togo, and Guinea-Bissau currently use CFA France as their currency. All these countries, except Guinea-Bissau, are former French colonies.
About CFA franc:
It is the name of two currencies- 'the West African CFA franc', which is used in 8 West African countries, and 'Central African CFA franc', which is used in 6 Central African countries.
14. The World Health Organization: released its report on Global Tobacco use trends: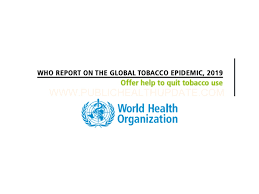 The World Health Organization on December 19, 2019, released its report on Global Tobacco use trends.
According to the report, the number of males using tobacco has declined globally for the first time.
The report says that the anti-smoking campaigns all over the world is the main reason for the number of tobacco users to reduce.
Globally the number of tobacco users has declined by 60 million people.
In 2000, the overall tobacco users were 1.397 billion and it has come down to 1.337 billion in 2018.
The report says despite the reduction in numbers, the global target set by governments to reduce the use of tobacco by 30% by 2025 remains off track.
So far only 32 countries are on track to reach the target.
India report:
According to the report, India is off-track to achieve the target of a 30% reduction by 2025 as compared to the 2010 level.
Along with India 163 countries are off the track.
However, the consumption rate in India is going down by 21.6% as compared to 2010.
The current users of a smokeless form of tobacco in India are estimated to be 257,020,000.
15. Insurance Regulatory and Development Authority of India (IRDAI): Annual Report for 2018-19 released:
Some highlights of the released report are:
Life insurance penetration for 2018 was 2.74%, slightly lower than the 2.76% of 2017. Insurance penetration is measured as the ratio of premium (in US$) to GDP (in US$).
Life insurance penetration increased from 2.15% in 2001 to 4.60% in 2009 and has thereafter shown a generally decreasing trend.
The insurance density of the life insurance sector in 2018 was $55 (same as the previous year). Insurance density is measured as the ratio of premium (in US dollars) to the total population.
About IRDAI:
The IRDAI is an autonomous, statutory body established under the Insurance Regulatory and Development Authority Act, 1999
It is tasked with regulating and promoting the insurance and re-insurance industries in India.
Its headquarters are in Hyderabad, Telangana and is a 10-member body including the chairman, five full-time and four part-time members appointed by the government of India.
16. Core Catcher: Device to contain nuclear accidents:
Moscow-based Rosatom State Corporation installed a core melt localization device (CMLD) or "core catcher" at Unit 3 of Tamil Nadu's Kudankulam Nuclear Power Plant (KKNPP).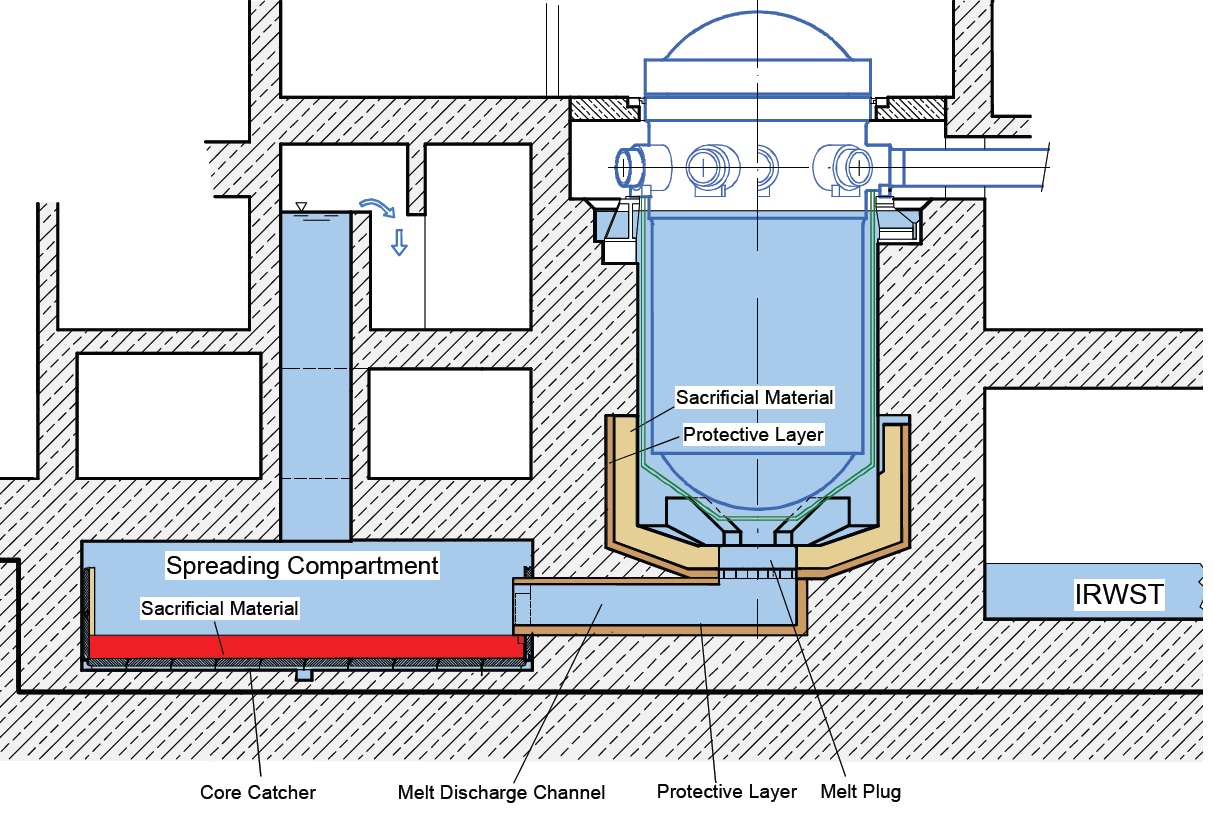 The device is designed to localize and cool the molten core material in case of a meltdown accident.
Such an accident occurs when the nuclear fission reaction taking place inside a reactor is not sufficiently cooled, and the buildup of heat causes fuel rods to meltdown.
In 2011, the device was first installed at the Tianwan nuclear power plant in China, which is of Russian design
In 2018, a 200-tonne core catcher is being installed Rooppur 1 Nuclear Power Plant in Bangladesh (India-Russia collaboration which goes into operation in 2023).
17. Chilai-Kalan: a 40-day period of extreme cold begins in Kashmir: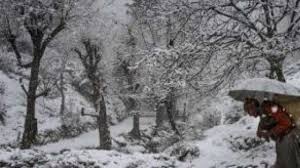 About 'Chillai-Kalan':
The traditional 40-day period of harshest winter in Kashmir known in the local parlance as 'Chillai-Kalan' began on 21 December 2019, with the upper reaches of valley receiving snowfall.
Chillai-Kalan period which is known for sub-zero temperatures, frozen lakes, and river, will end on 31 January 2020.
These 40 days are when the chances of snowfall are highest and the maximum temperature drops considerably.
During Chillai-Kalan, the weather in Kashmir valley continues to remain dry and cold with minimum temperatures hovering below freezing point and the snow during this 40-day period freezes and lasts longer.
18. Discom Losses and UDAY Scheme:
Distribution Companies' (Discom) losses, which had progressively reduced in the first couple of years since the rollout of Ujwal Discom Assurance Yojana (UDAY) in November 2015, have rebounded in the financial year 2019.
Book losses of Discoms reduced from Rs 51,562 crore in the financial year 2016 to Rs 15,132 crore in 2018.
However, the losses in 2019 have nearly doubled to Rs 28,036 crore vis-a-vis 2018. This points out that Discoms are lagging behind in eliminating the ACS-ARR gap (the gap between the Average Cost of Supply and Average Revenue Realised).
Discoms have also missed the year 2019 UDAY target to bring down their Aggregate Technical and Commercial (AT&C) losses to 15%.
The primary reason is the failure of Discoms to collect the full cost that they pay for power — the same issue that had led to the floundering of the previous two schemes – Accelerated Power Development and Reforms Programme (APDRP) and Restructured APDRP (R-APDRP).
The Scheme will wind up in March 2020
UDAY Scheme:
The Ujwal Discom Assurance Yojana (UDAY) was launched by the Ministry of Power in November 2015 to help turn around the poor financial situation of state discoms.
19. Hunar Haat: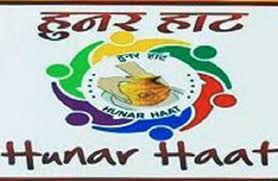 Recently, the Governor of Maharashtra inaugurated a Hunar Haat in Mumbai.
Hunar Haat is an exhibition of handicrafts and traditional products made by artisans from the minority communities.
These are organized by the Ministry of Minority Affairs under USTTAD (Upgrading the Skills & Training in Traditional Arts/Crafts for Development) scheme.
The USTTAD scheme aims to promote and preserve the rich heritage of the traditional arts & crafts of the minority communities.
These Haat aim to provide market exposure and employment opportunities to artisans, craftsmen, and traditional culinary experts.
It envisages boosting the skills of craftsmen, weavers, and artisans who are already engaged in the traditional ancestral work.
'Hunar Haat' has proved to be an "Empowerment Exchange" for master artisans and craftsmen.
20. Military Space Force: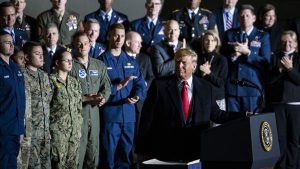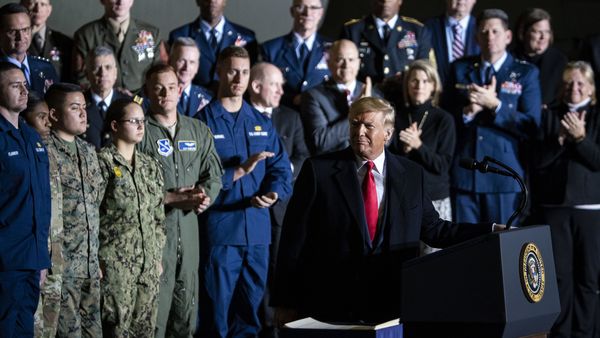 United States President Donald Trump has signed the 2020 National Defense Authorization Act, authorizing the establishment of Space Force which would become the sixth branch of the armed forces.
About:
Space Force would become the youngest US military branch and the first new service since the establishment of the US Air Force back in 1947.
The Space Force would be part of the Department of the Air Force.
Functions:
The main goal of the Space Force is to secure and extend the American dominance of the space domain.
It will organize, train, and equip military space forces.
21. Mission Shat Pratishat:
The Mission Shat Pratishat was launched in September by the Punjab education department with the aim to further improve the results of government schools, as compared to the previous year.
The objective is to achieve 100 percent result in classes 5, 8, 10, and 12 of government schools.
The department has coined a slogan: "Asambhav Nu Sambhav Banaiye, Shatpratishat Natija Liyaiye' (Make impossible possible and secure 100 percent results).
22. DRDO successfully test-fires QRSAM:
Defense Research Development Organisation (DRDO) successfully test-fired Quick Reaction Surface-to-Air Missile (QRSAM) from Integrated Test Range (ITR) at Balasore.
It is all-weather and all-terrain missiles that can be mounted on a truck. It is also equipped with an electronic counter system.
It can target aircraft and drones hovering around the border. Its abilities can help the Indian Army to hit targets
Other important current affairs:
1. Minister of State for Human Resource Development Shri Sanjay Shamrao Dhotre conferred National ICT Awards to 43 School Teachers for the year 2017. The awards are presented for the innovative integration of ICT in promoting student's learning in New Delhi.
2. Sikkim laid the foundation stone of Integrated Organic Food Processing units of Sikkim IFFCO Organics Ltd. in Rangpo, East Sikkim. It is a joint venture between the world's biggest fertilizer Cooperative, IFFCO, and the Government of Sikkim.
Aim: The main aim to promote and market the organic produce of the country and especially from Sikkim and other north-eastern states of India.
3. Asian Development Bank and the Government of India signed a 490 million dollar loan for public-private partnerships. Around thousand six hundred kilometers of state highways and major district roads from single-lane to two-lane widths in Madhya Pradesh.
4. Govt. of India constructed Girls Hostel for Nepal Armed Police Force School, Kirtipur. Deputy Chief of Mission, Embassy of India, Dr. Ajay Kumar inaugurated hostel building at Kirtipur in Kathmandu district. Mayor of Kirtipur Municipality, senior officers of Nepal Armed Police Force and political, community leaders also attended the inaugural ceremony.
5. Indian Archaeologist honored in Bangladesh: Echo Network program to provide a template for cross-disciplinary leadership in India. The main focus of increasing research, knowledge, and awareness of Indian ecology and the environment launched in New Delhi by Prof. K VijayRaghavan, Principal.
6. Wipro partnered with Nasscom to launch a skilling platform for new-age technologies like AI that will reach 10,000 students over 20 engineering colleges in India. Future Skills will bridge the industry-academia skill gap and help students keep pace with emerging technologies.
7. India and Iran agree to accelerate Chabahar development: Chabahar port jointly being developed by India, Iran and Afghanistan is considered a gateway to golden opportunities for trade with central Asian nations by the three countries.
8. Prime Minister Narendra Modi addressed a rally at Ramlila Maidan in New Delhi. The 1,731 unauthorized colonies in Delhi gave ownership rights of their properties among those who attended the Rally. The Act does not take away anybody's citizenship rights. Prime Minister urged the youth to go through the details of the Act which passed by parliament.
9. Virat Kohli Becomes First Sportsperson To Top Forbes India Celebrity 100 List: Virat Kohli Bollywood's biggest A-listers to top the Forbes India Celebrity 100 List in 2019 become the first sportsperson to do so since its inception eight years ago.
10. Shiv Das Meena assumed the charge of Chairman of Patna Metro Rail Corporation Limited (PMRC).
11. National Institute of Oceanography (NIO) conducted a study which states that beaches in Maharashtra are more polluted with microplastics and macroplastics than those in Goa and Karnataka. The study is titled 'Assessment of macro and microplastics along the west coast of India: abundance, distribution, polymer type, and toxicity'.
12. JMM's Hemant Soren is likely to be CM of Jharkhand.