Daily Current Affairs for Government Exams:
Today Current Affairs: 21st February 2020 for UPSC IAS exams, State PSC exams, SSC CGL, State SSC, RRB, Railways, Banking Exam & IBPS, etc
Contents:
Jiyo Parsi scheme.
Shyama Prasad Mukherji Rurban Mission.
High-Level Expert Group on Agriculture Exports.
23rd National Conference on e-governance.
Appendix I of UN Convention on Migratory Species
Eastern Dedicated Freight Corridor.
Other important current affairs.
1. Jiyo Parsi scheme: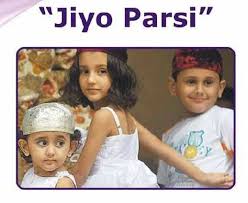 Union Minister for Minority Affairs informed Lok Sabha that the Parsi population in the country went up by 233 since 2013 when the government launched the Jiyo Parsi scheme.
Jiyo Parsi is a Government of India supported scheme to arrest the decline in the population of the Parsi Zoroastrian community in India.
The scheme comprises of three components: Advocacy Component, Health of the Community Component and Medical Component.
Parsis (Zoroastrians) is a notified minority community under the National Commission of Minorities Act 1992.
The population of Parsis (Zoroastrians) had declined from 1,14,000 in 1941 to 57,264 in 2011, as per census data.
Reasons for the low population of the community are Total Fertility Rate, late weddings, voluntary and involuntary childlessness.
2. Shyama Prasad Mukherji Rurban Mission: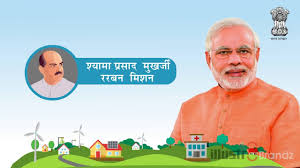 The 4th Anniversary of the launch of Shyama Prasad Mukherji Rurban Mission (SPMRM) was observed on 21st February 2020.
SPMRM is a scheme launched by the Ministry of Rural Development (MoRD) in 2016 to deliver integrated project-based infrastructure in rural areas, which will also include the development of economic activities and skill development.
A predecessor to SPMRM was the Provision of Urban Amenities to Rural Areas (PURA), announced in 2003.
Provision of Urban Amenities to Rural Areas
Provision of Urban Amenities to Rural Areas (PURA) was aimed at the provision of urban amenities and livelihood opportunities in rural areas to bridge the rural-urban divide thereby reducing the migration from rural to urban areas.
PURA has treated as a "Project" and not a government scheme – Private sector partners had to prepare a detailed business plan.
Mission's Objectives: Bridging the rural-urban divide-viz: economic, technological and those related to facilities and services.
Rurban Clusters: There are 2 categories of clusters: Non-Tribal and Tribal.
Rurban clusters are identified across the country's rural areas showing increasing signs of urbanization – i.e. increase in population density, high levels of non-farm employment, presence of growing economic activities and other socioeconomic parameters.
For the purposes of SPMRM, Rurban areas refer to a cluster of 15-20 villages having about 30 to 40 lakh population. The clusters will be geographically contiguous Gram Panchayats with a population of about 25000 to 50000 in plain and coastal areas and a population of 5000 to 15000 in desert, hilly or tribal areas.
3. High-Level Expert Group on Agriculture Exports.: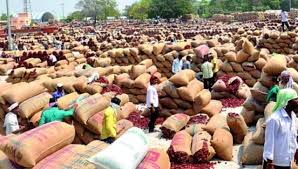 The Fifteenth Finance Commission has constituted a High-Level Expert Group on Agriculture Exports.
The expert group will be chaired by Sanjiv Puri, Chairman and Managing Director, ITC.
Mandate: To recommend measurable performance incentives for States to encourage agriculture exports as well as to promote crops to enable high import substitution.
The Committee will submit its recommendations within three months for further consideration of the Commission.
4. 23rd National Conference on e-governance: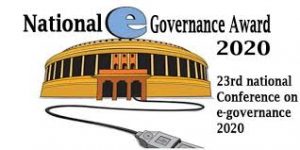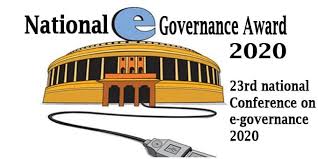 Recently, the 23rd National Conference on e-Governance was organised by the Department of Administrative Reforms and Public Grievances (DARPG ) along with the Ministry of Electronics and Information Technology (MeitY) in Mumbai.
The theme for the conference was "India 2020: Digital Transformation".
The discussion at the conference was broadly divided under 6 sub-themes-

Digital Platforms and Digital Economy
Improving Service Delivery
Building Digital Trust – Transparency, Security and Privacy
Digital Payments and Fintech
National e-Governance Service Delivery Assessment (NeSDA)
Skilling and Capacity BuildingThe conference adopted the 10-fold Mumbai Declaration on e-governance.

National e-Governance Awards 2020

The Ministry of Health and Family Welfare received Gold for Ayushman Bharat Pradhan Mantri Jan Arogya Yojana.
Antyodaya Saral Haryana of the Department of IT, Haryana received the Gold for Excellence in providing citizen-centric delivery.
5. Appendix I of UN Convention on Migratory Species at the ongoing 13th Conference of the Parties (COP) to the Convention on Migratory Species (CMS):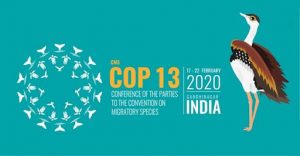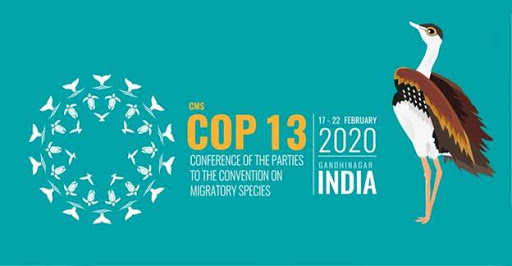 The Great Indian Bustard, Asian Elephant and Bengal Florican have been included in Appendix I of UN Convention on Migratory Species at the ongoing 13th Conference of the Parties (COP) to the Convention on Migratory Species (CMS) in Gandhinagar (Gujarat).
India's proposal to include all the three species in the Appendix I was unanimously accepted by the 13th COP to the CMS.
A migratory species may be listed in Appendix I provided that the best scientific evidence available indicates that the species is endangered.
Asian Elephant: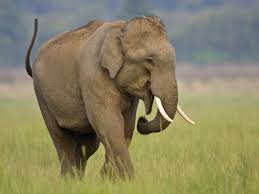 India is the natural home of the largest population of Asian elephants. It is also found in Nepal, Bangladesh, Bhutan and Myanmar.
It usually resides in shrublands, artificial/terrestrial forests and grasslands.
It is listed as 'Endangered' on the IUCN Red List of threatened species. It is also listed in Appendix I of the Convention on International Trade in Endangered Species of Wild Fauna and Flora (CITES) and Schedule I of the Wildlife (Protection) Act, 1972.
The challenges confronting Asian elephant conservation in most elephant Range States are habitat loss and fragmentation, human-elephant conflict, and poaching and illegal trade of elephants.
Great Indian Bustard: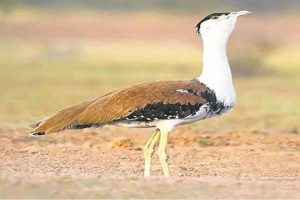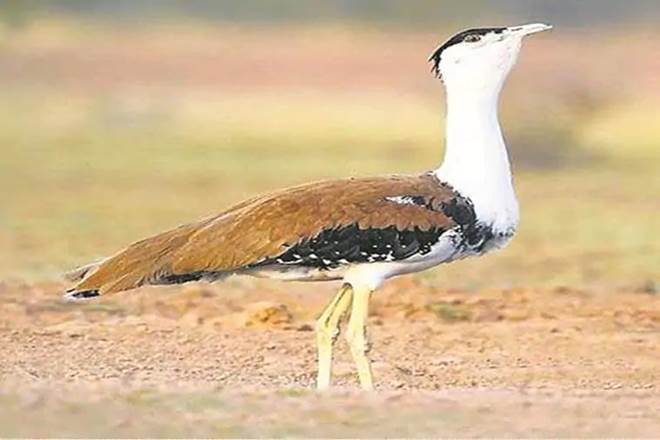 The Great Indian Bustard is one of the heaviest flying birds in the world.
It usually resides in dry grasslands and scrublands on the Indian subcontinent; its largest populations are found in the Indian state of Rajasthan.
The Great Indian Bustard is the state bird of Rajasthan.
It is listed as 'Critically Endangered' on the IUCN Red List. It is also listed in Appendix I of CITES and Schedule I of the Indian Wildlife (Protection) Act, 1972.
90% of its population has been reduced within 50 years (six generations) majorly due to poaching.
Bengal Florican: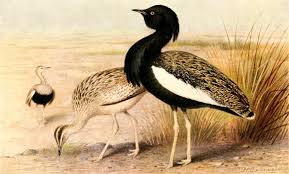 The species has two disjunct populations, one in the Indian Subcontinent, the other in South-East Asia.
The former occurs in Indian Subcontinent mainly in India (Uttar Pradesh, Assam and Arunachal Pradesh.) and Terai region of Nepal.
It inhabits lowland dry, or seasonally inundated, natural and semi-natural grasslands, often interspersed with scattered scrub or patchy open forest.
It has been listed as 'Critically Endangered' on the IUCN Red List.
The bird is listed under Schedule I of the Wildlife Protection Act of India, 1972 and Appendix I of CITES
It has a very small, rapidly declining population largely as a result of widespread loss of its grassland habitat.
6. Eastern Dedicated Freight Corridor: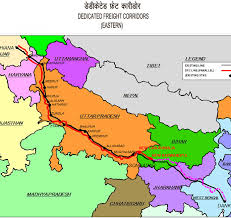 The World Bank has offered to give financial assistance to the last remaining portion of the Eastern Dedicated Freight Corridor (EDFC) between Sonnagar (Bihar) and Dankuni (West Bengal), which India is originally slated to construct in the private public-private partnership (PPP) model.
Currently, the entire EDFC is being built with a loan from World Bank, except for the last portion between Bihar and West Bengal.
The Eastern Dedicated Freight Corridor (EDFC) with a route length of 1856 km runs from Dankuni in West Bengal to Ludhiana (Punjab).
It covers Punjab, Haryana, Uttar Pradesh, Bihar, Jharkhand and West Bengal.
The railway is one of the multiple freight corridors.
It has two components:

The first component is to provide additional rail transport capacity, improved service quality and higher freight throughput.
The second component is institutional development to assist DFCCIL and Ministry of Railways (MOR) to develop their capabilities to best utilize heavy haul freight systems.
Western Dedicated Freight Corridor: The 1,504-km western freight corridor begins at Dadri in Uttar Pradesh and stretches till the country's largest container port — Jawaharlal Nehru Port Trust, near Mumbai — passing through Uttar Pradesh, Haryana, Rajasthan, Gujarat and Maharashtra.
Other important current affairs:
1. The Finance Ministry (Government of India) said that the COVID-19 outbreak in China will be considered a 'force majeure' situation
Force majeure is a French term that literally means "greater force."
A 'force majeure' situation refers to extraordinary events and circumstances beyond human control.
It is related to the concept of an act of God, an event for which no party can be held accountable, such as a hurricane or a tornado.
Force majeure also encompasses human actions, however, such as armed conflict.
Force majeure refers to a clause that is included in contracts to remove liability for natural and unavoidable catastrophes that interrupt the expected course of events and restrict participants from fulfilling obligations.
2. Railway Board of India and the University of Birmingham has announced the launch of a joint masters programme in Railway Systems Engineering and Integration in the academic year 2020-2021 by the National Rail Transportation Institute (NRTI).
This initiative will benefit NRTI students by providing them access to world-class expertise and facilities in railway systems at the Birmingham Centre for Railway Research and Education (BCRRE).
BCRRE will also gain valuable insights into India's transport sector and get involved in related research and development issues in India.
The initiative has been taken under the Centre of Excellence for Next-Generation Transportation Systems which was set up by an MoU between the NRTI and the University of Birmingham in 2019.
3. The Securities and Exchange Board of India (SEBI) has redefined 'pledge' in the regulatory laws to protect client securities.
SEBI has amended the SEBI (Depositories and Participants) Regulations by including an additional explanation that states that 'pledge' would also refer to 're-pledge of securities for margin or settlement obligations.'
This is expected to go a long way in minimising instances where stock brokers misuse client securities by pledging such shares for their own benefit in terms of meeting their margin requirements.
4. The Punjab Cabinet approved ₹650 crores in the first phase for rejuvenation of the highly polluting Buddah Nullah.
Buddah Nullah is a seasonal tributary of Sutlej River in Ludhiana.
It runs through the Malwa region of Punjab and joins the Satluj at Wajipur Kalan in the Ludhiana district.
The pollution in the Buddah Nullah is a major threat to public health and environment and the main sources of pollution in the nullah are the direct flow of pollutants by industries and dairies.
Under this plan, an additional sewage treatment plant has a capacity of 275 MLD would be developed to solve the problems of Buddah Nullah and subsequent pollution of the river Satluj.
5. According to a recent report by a Singapore-based cybersecurity company, around 98% of sensitive credit card details, that have been put up for sale on the dark net, are those of Indian customers. JavaScript sniffers could have been used to amass the bank card data.
JavaScript or JS-Sniffers are programmes used for stealing credit and debit card information from e-commerce websites.
These are among the latest concerns when it comes to cybersecurity and theft of sensitive card details.
JS sniffers are a growing concern because they're so difficult to detect and, even if the code is removed, the attackers can return.
6. The first Khelo India University Games is to be held in Bhubaneshwar, Odisha. The game is to be launched by PM Modi through video conferencing.
More than 3400 athletes in 17 disciplines and from 159 Universities are to participate in the game.
This is the first of its kind.
On the whole, 17 sports are to be conducted. It includes athletics, archery, fencing, boxing, judo, weight lifting, swimming, badminton, wrestling, basketball, hockey, football, tennis, table tennis, rugby, volleyball, Kabaddi.
Khelo India is a National Programme for Development of Sports.
7. The Indian Institute of Technology, Palakkad is to set up a research centre in data science. The centre is set up at Kanjikode aims at providing a platform of research for artificial intelligence and Data Science
The centre has been named as the Centre for Research and Education in Data Science. The Centre will collaborate with the Government, industries and other academic institutes
Data Science is the field that uses scientific algorithms, processes and methods to extract knowledge from unstructured and structured data.
The development of data science is highly important for Data Localization.
8. The Maharashtra Government ordered to destroy the Thai Mangur fish breeding centres. This is mainly because the fish is cultivated in unhygienic conditions.
The fish whose breeding is to be stopped in Maharashtra is commonly called Thai Mangur or foreign Mangur or African Mangur.
As they are being cultivated in unhygienic conditions and have enough potential to make people sick, their breeding centres are being destroyed.
The National Green Tribunal in 2000 banned the cultivation of the Thai Mangur. So far, the State Government has destroyed 32 tonnes of Thai Mangur
9. The Cabinet Committee on Economic Affairs recently approved its revision of interest subvention rates from 2% to 2.5% per annum. This is being done under Dairy Processing and Infrastructure Development Fund (DIDF).
Under the DIDF, GoI will now provide interest subvention up to 2.5% to NABARD till 2030.
This shall enable NABARD in devising its own strategy of borrowing.
In turn, it will be able to provide low cost of funds to milk unions.
10. Sweden has created 1 million USD worth prizes to feed billion of people. The prize is named as the "Food Planet Prize". The main aim of the step is to address climate change threats towards food supply all over the world.
The prize is to be awarded annually. Sweden is to offer two Food Planet prizes.
They are "an existing scalable solution for sustainable foods" and the other includes "innovative initiatives to transform the global food sector".
11. On February 21, UNESCO is celebrating International Mother Language Day.
It is important to celebrate the day as the globalization process has put languages under threat and they are disappearing altogether. When languages fade away, the cultural diversity of the world fades away as well.
Every year, UNESCO has been celebrating International Mother Language Day since 2000.
The main purpose of celebrating the day is to promote multilingualism and cultural diversity.
This year the International Mother Language Day is celebrated under the theme
Theme: Languages without Borders
Today, more than 6,000 languages are spoken in the world according to UNESCO. However, out of this 43 % are estimated to be endangered.
12. The CSIR of Delhi topped the National Ranking Index 2020 that ranks the scientific research institutes. CSIR was followed by IISc Bangalore.
The Rankings were provided based on the numbers of research output. It is indicated by total citations in numbers. It also includes shares, that is the sharing percentage of an article.
The top research works in India in the current scenario includes environmental science, physics, chemistry and Life Sciences.
13. Rajnath Singh lays foundation stone of new Army HQ building
Defence Minister Rajnath Singh laid the foundation stone for construction of a new Army headquarter building in Delhi Cantonment.
Christened 'Thal Sena Bhawan', the complex will be spread over nearly 39 acres.
It will represent the unsung heroes of the armed forces who have sacrificed their lives for the country.
14. The Central Government has released 19,950 crore rupees as GST compensation to states.
With this release of GST compensation, the Central Government has released a total of over 1.20 lakh crore rupees towards GST compensation to the states during current fiscal.
In the financial year 2018-19, over 69 thousand crore rupees was released to the States and Union Territories as GST compensation.
15. Mahant Nritya Gopal Das elected as President of Ram Mandir Trust
The first meeting of the Ram Mandir Trust to oversee the construction of Ram temple (in Ayodhya) was held in New Delhi.
The 15-member trust was formed in adherence to the Supreme Court verdict on the Ayodhya dispute in November 2019.
Nripendra Misra will be the head of the temple construction committee.
Mahant Nritya Gopal Das was elected as the president of the Trust whereas Champat Rai would be the general secretary.