Notice To Jharkhand Chief Minister By Election Commission : Office Of Profit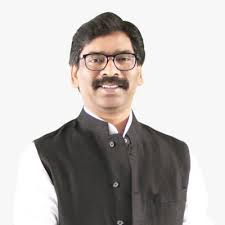 The Election Commission issued notice to Jharkhand chief minister on a reference that he held an "office of profit" by granting a mining lease to himself in 2021.
The chief minister is accused of violating a provision of the Representation of the People Act.
'Office of Profit':
MPs and MLAs, as members of the legislature, hold the government accountable for its work.
The essence of disqualification under the office of profit law is if legislators holds an 'office of profit' under the government, they might be susceptible to government influence, and may not discharge their constitutional mandate fairly.
The intent is that there should be no conflict between the duties and interests of an elected member.
Hence, the office of profit law simply seeks to enforce a basic feature of the Constitution-
The principle of separation of power between the legislature and the executive.
The law does not clearly define what constitutes an office of profit but the definition has evolved over the years with interpretations made in various court judgments.
An office of profit has been interpreted to be a position that brings to the office-holder some financial gain, or advantage, or benefit.
The amount of such profit is immaterial.
In 1964, the Supreme Court ruled that the test for determining whether a person holds an office of profit is the test of appointment.