Laureus World Sports Awards 2023: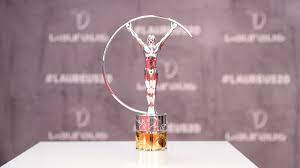 The winners of the 2023 Laureus World Sports Awards were announced. The Awards were held in person in Paris for the first time since 2020.
The awards are conferred annually to honour the greatest and most inspirational sporting triumphs of the year and showcases the work of Laureus Sport for Good.
The first Laureus World Sports Award ceremony took place on May 25, 2000.
American golfer Tiger Woods was the first winner of this award.
Laureus World Sportsman of the Year
Winner of 2023: Lionel Messi (Argentina)
Lionel Messi became the first footballer to be awarded the Sportsman of the Year (in 2020)
Laureus World Sportswoman of the Year
Winner of 2023: Shelly-Ann Fraser-Pryce (Jamaica)
Laureus World Team of the Year
Winner of 2023: Argentina Men's Football Team
Laureus World Breakthrough of the Year
Winner of 2023: Carlos Alcaraz (Spain)
Laureus World Comeback of the Year
Winner of 2023: Christian Eriksen (Denmark)
Laureus World Action Sportsperson of the Year
Winner of 2023: Eileen Gu (China)
Laureus Sport for Good
Winner of 2023: TEAMUP (Global)
Laureus World Sportsperson of the Year With a Disability
Winner of 2023: Catherine Debrunner (Switzerland)