Daily Current Affairs for Government Exams:
Today Current Affairs: 25th July 2020 for UPSC IAS exams, State PSC exams, SSC CGL, State SSC, RRB, Railways, Banking Exam & IBPS, etc
Contents:
Financial Stability Report: RBI:
General financial rules:
Tianwen-1 (TW-1):
online audit of accounts of about 50,000 Gram Panchayats:
RBI Signs Currency Swap for Sri Lanka:
Other important current affairs
1.Financial Stability Report: RBI: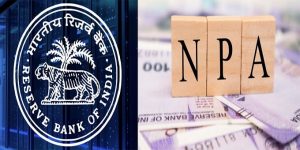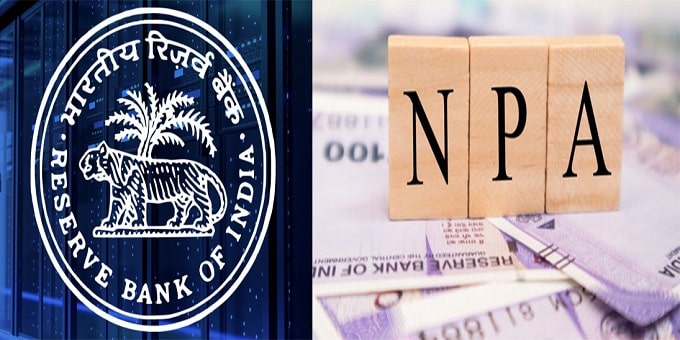 Recently, the Reserve Bank of India (RBI) released its Financial Stability Report (FSR) for the month of July 2020.
The FSR reflects the collective assessment of the Sub-Committee of the Financial Stability and Development Council (FSDC – headed by the Governor of RBI) on risks to financial stability and the resilience of the financial system.
The Report also discusses issues relating to the development and regulation of the financial sector.
Few Points are below:
The RBI warned that the Gross Non-performing Assets (GNPA) ratio of all Scheduled Commercial Banks (SCBs) may increase from 8.5% in March 2020 to 12.5% by March 2021.
The GNPA ratio may also worsen to as high as 14.7% by the end of the current financial year, if the adverse economic impact of the Covid-19 pandemic would be 'very severe'.
According to experts, at least 5% of the moratorium loans could turn into NPA if Covid-19 impact persists in the economy.
In the wake of Covid-19, the RBI had announced a six months loan moratorium to all term loans. The moratorium was first given for March-May (2020) but was later extended to June-August (2020).
The Covid-19 lockdown had a significant impact on all industrial activities in the economy resulting in major income loss. This has impacted their loan repayment ability.
This may lead to the Gross Domestic Product (GDP) contraction by 8.9% in 2020-21.
Decreasing Capital Adequacy Ratio:
The RBI projected that Capital Adequacy Ratio (CAR) ratio could slide to 13.3% in March 2021 under the normal scenario and to 11.8% under the very severe stress scenario.
CAR is the ratio of a bank's capital in relation to its risk-weighted assets and current liabilities. It is also known as Capital-to-Risk Weighted Asset Ratio (CRAR). Indian SCBs are required to maintain a CAR of 9%.
Earlier the CAR of SCBs decreased to 14.8% in March 2020, from 15% in September 2019.
Risk Aversion by Banks:
Risk aversion in Public Sector Bank (PSBs) was more as compared to private banks. PSBs chose to give money only to high-quality borrowers.
However, the risk aversion tendency is also increasing in private banks.
RBI has warned that extreme risk aversion would have adverse effects on the economy.
The risk to Financial System:
The RBI said that the Indian financial system remained stable, despite the significant downside risks to economic prospects.
The downside risks to short term economic prospects are high due to the lockdown induced disruptions to both supply and demand-side factors, diminished consumer confidence, and risk aversion.
2.General financial rules: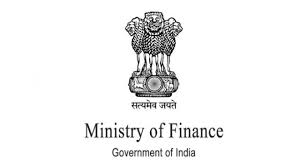 The Department of Expenditure amended the General Financial Rules 2017 to enable the imposition of restrictions on bidders from countries which share a land border with India on grounds of national security.
Features:
Any bidder from such countries sharing a land border with India will be eligible to bid in any procurement whether of goods, services or works only if the bidder is registered with the Competent Authority.
The Competent Authority for registration will be the Registration Committee constituted by the Department for Promotion of Industry and Internal Trade (DPIIT).
Political and security clearance from the Ministries of External and Home Affairs respectively will be mandatory.
The Order takes into its ambit public sector banks, Autonomous Bodies, Central PSUs and PPP projects receiving financial support from the Government or its undertakings.
State Chief Secretaries have been asked to implement this Order in procurement by State Governments and state undertakings etc.
The Order will also apply to other forms of public procurement. It does not apply to procurement by the private sector.
Relaxation has been provided in certain limited cases, including for the procurement of medical supplies for containment of COVID-19 global pandemic till 31st December 2020.
3.Tianwen-1 (TW-1):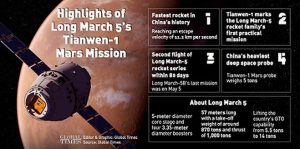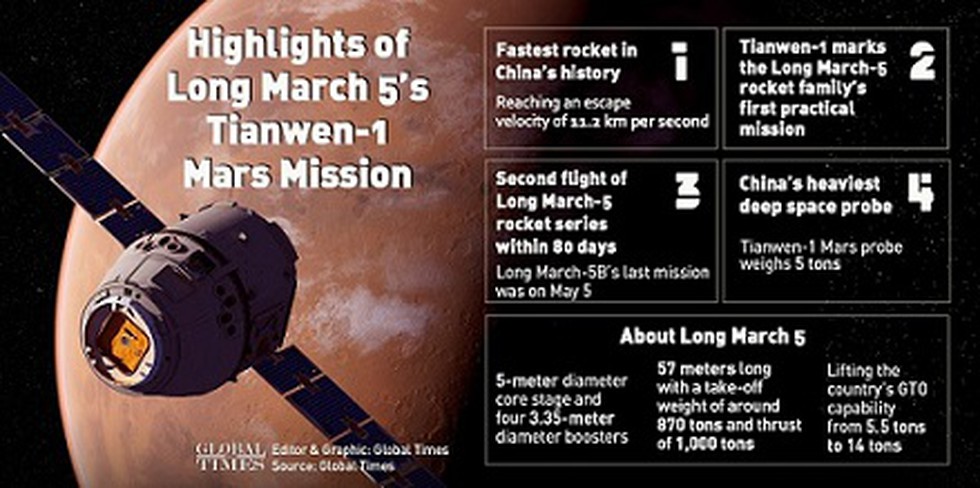 China launched its most ambitious Mars mission yet in a bold attempt to join the United States in successfully landing a spacecraft on the red planet.
Tianwen-1 (TW-1) is an interplanetary mission to Mars by the China National Space Administration (CNSA) to send a robotic spacecraft, which consists of an orbiter, a lander and a rover.
Its stated objectives are to search for evidence of underground water, if it's present, as well as evidence of possible ancient life. It will also assess the planet's environment.
The mission was successfully launched from the Wenchang Spacecraft Launch Site on Hainan Island on 23 July 2020 with a Long March 5 heavy-lift rocket and is currently en route to Mars.
Tianwen-1 would slip into orbit around Mars in February 2021 and look for a landing site on Utopia Planitia – a plain where NASA has detected possible evidence of underground ice.
The landing would then be attempted in April or May 2021. If all goes well, the solar-powered rover is expected to operate for about three months, and the orbiter for two years.
Landing on Mars is difficult. Only the US has successfully landed a spacecraft on Martian soil, doing it eight times since 1976. NASA's InSight and Curiosity rovers still operate today.
Six other spacecraft are exploring Mars from orbit: three American, two European and one from India.
4.Online audit of accounts of about 50,000 Gram Panchayats: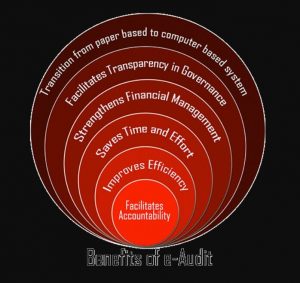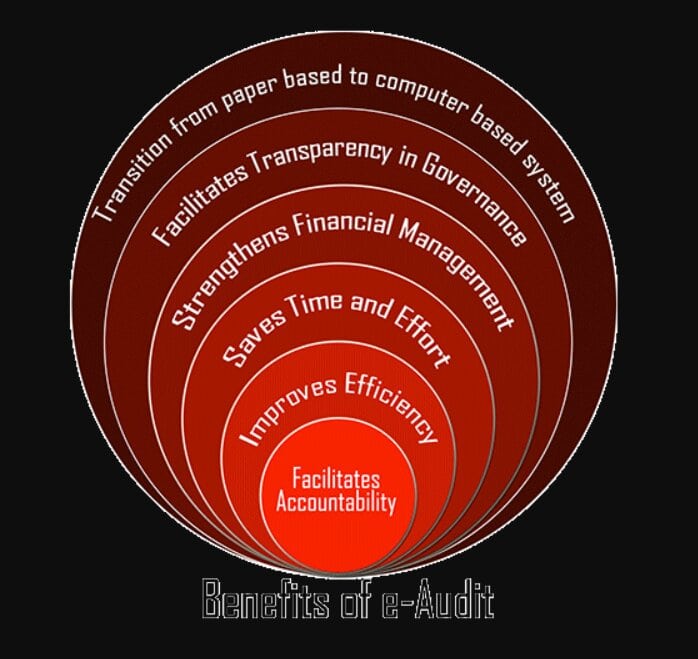 The Ministry of Panchayati Raj has decided to conduct an online audit of accounts of about 50,000 Gram Panchayats (GPs) through its application AuditOnline during the current financial year (2020-21).
This will be the first such exercise.
Online Audit of Accounts: 50,000 GPs' books of accounts for 2019-20 will be audited with a focus on how they used Finance Commission (FC) grants.
50,000 is equivalent to 20% of the estimated 2.5 lakh GPs across the country.
In the next financial year (2021-22), the exercise will be scaled up to cover all the GPs.
The 15th FC recommended an allocation of Rs. 60,750 crore for rural local bodies during 2020-21, almost the same as last year under the 14th FC.
AuditOnline:
It is an application developed as a part of the Panchayat Enterprise Suite (PES) under the e-panchayat Mission Mode Project (MMP) initiated by the Ministry of Panchayati Raj (MoPR).
It facilitates the financial audit of accounts at all the three levels of Panchayats viz District, Block and Village Panchayats, Urban Local Bodies (ULB), and Line department by Auditors.
It not only facilitates the online and offline audit of accounts but also serves the purpose of maintaining the past audit records of the auditee with an associated list of the auditors and audit team involved in the audit.
Also, the information remains available in the public domain and for usage by other PES applications.
Benefits of Online Audit:
Online audit with the option of physical verification assumes greater relevance given the pandemic and the lockdown.
As some works (done under other schemes) are geo-tagged, auditors can do a sample check by visiting the site.
Further, it ensures accountability in the utilization of funds at the ground level.
In the offline system, timely availability of records is a major issue.
However, in the online system, the auditors will be able to see online all documents related to work approval and payments.
They can even ask for additional documents such as photographs as proof of work done.
Moreover, an online audit can be monitored at all levels: district-state-center
5.RBI Signs Currency Swap for Sri Lanka: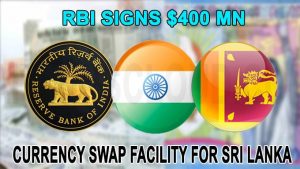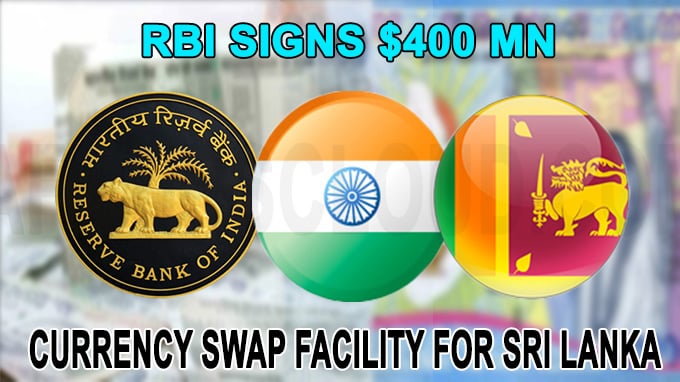 Recently, India and Sri Lanka had a virtual meeting in the wake of the Covid-19 pandemic.
It was attended by the officials from the Ministry of External Affairs, Ministry of Finance, representatives of the Sri Lankan government and the Export-Import (Exim) Bank.
Exim Bank is the premier export finance institution of India.
The Reserve Bank of India has agreed to a USD 400 million currency swap facility for Sri Lanka till November 2022 to boost the foreign reserves and ensure the financial stability of the country.
Currency Swaps are used to obtain foreign currency loans at a better interest rate than could be obtained by borrowing directly in a foreign market.
Central banks and Governments engage in currency swaps with foreign counterparts to meet short term foreign exchange liquidity requirements or to ensure adequate foreign currency to avoid Balance of Payments (BOP) crisis till longer arrangements can be made.
The decision comes five months after Sri Lankan Prime Minister Mahinda Rajapaksa had visited New Delhi and a recent bilateral discussion on rescheduling Colombo's outstanding debt repayment to India.
Sri Lanka owes USD 960 million to India.
Government and industry representatives from both countries also participated in a webinar on 'Deepening Economic Collaboration between India and Sri Lanka', organized by the Federation of Indian Chambers of Commerce and Industry (FICCI) in association with other institutes.
Sri Lanka highlighted that non-tariff barriers in receiving countries create difficulties in market access.
A nontariff barrier is a way to restrict trade by using barriers other than a tariff.
These include quotas, embargoes, sanctions, and levies.
To resolve that, it urged FICCI to collaborate with the Sri Lankan Mission in New Delhi to help boost the export of its spices and concentrates on the Indian market.
Other important current affairs:
1. Union HRD Ministry conducted the first-ever Indian Scholastic Assessment (Ind-SAT) Test 2020 under its Study in India program.
Ind-SAT is an exam for grant of scholarships and admissions to foreign students for studying in select Indian universities for undergraduate as well as postgraduate programs under Study in India program.
Nearly 5,000 candidates from various African and South Asian countries appeared for this first-ever exam which was conducted in the proctored Internet mode by the National Testing Agency (NTA).
2. The Government of India unveiled three schemes with an outlay of about Rs. 48,000 crore to promote electronics manufacturing in India.
These schemes are:

Production Linked Incentive (PLI) Scheme.
Scheme for Promotion of Manufacturing of Electronic Components and Semiconductors (SPECS).
Modified Electronics Manufacturing Clusters (EMC 2.0) Scheme.

The Indian electronics sector is tremendously growing with the demand expected to cross USD 400 billion by 2023-24.
Domestic production has grown from USD 29 billion in 2014-15 to nearly USD 70 billion in 2019-20 (Compounded Annual Growth Rate of 25%).
Most of this production takes place in the final assembly units (last-mile industries) located in India and focussing on them would help develop deep backward linkages, thus inducing industrialisation.
This was an idea propounded by economist Albert O Hirschman in his theory of 'Unbalanced Growth'.
The Economic Survey 2019-20 also promoted this idea and suggested "assembly in India for the world", especially in "networked products", in a bid to create four crore well-paid jobs by 2025 and eight crore jobs by 2030.
This is the strategy that helped China become the economic superpower it is today.
The recently launched PLI Scheme plans to achieve this goal by granting an incentive of 4-6% for domestic production.
3. Turkmenistan has been granted Observer status in World Trade Organization (WTO) by the WTO General Council.
With this, Turkmenistan has become the last former Soviet republic to establish formal ties with WTO. The Central Asian country filed a request for Observer status in May and expressed willingness to trigger the talks on accession to the WTO within five years.
Neighbouring Central Asian countries — Kazakhstan, Kyrgyz Republic, Tajikistan and Afghanistan — have acceded to the WTO, while Uzbekistan has been in on-and-off negotiations on WTO accession since 1994.4.
4.DRDO has established a COVID-19 testing facility at the Leh based laboratory Defence Institute of High Altitude Research (DIHAR) to enhance the rate of testing to identify the Corona cases in the Union Territory of Ladakh.
DIHAR is one of the life sciences laboratories of Defence Research and Development Organisation (DRDO) working on cold arid agro-animal technologies.
The laboratory is screening and identifying the medicinal and aromatic plants to exploit them for use for defence purposes and also on greenhouse technologies for high altitude and cold desert areas
5. Union Home Minister launched the Tree Plantation Campaign "Vriksharopan Abhiyan" of the Ministry of Coal in the presence of Union Minister of Coal in Delhi.
Vriksharopan Abhiyan is being organized by the Ministry of Coal involving all Coal and Lignite PSUs during which large scale plantations would be carried out in mines, colonies, offices, and other suitable areas of Coal and Lignite PSUs.
The tree plantation campaign was conducted at more than 130 locations spread in 38 Districts of 10 coal/lignite bearing States through Video Conferencing.
The coal and lignite PSUs have planned to plant 40 lakh saplings over 1,789 Hectares of land at a cost of Rs. 70 crores in the current fiscal.
During the launch event, the Union Home Minister inaugurated and laid the Foundation stone of 6 Eco parks/ Tourism sites. These are being developed by PSUs under Coal Ministry keeping in mind the well-being of people of those areas.
6.The Wildlife Institute of India (WII), has decided to study the migration of the Pied Cuckoo Bird (Jacobin Cuckoo or Chaatak), by tagging the bird with satellite transmitters.
The study will be conducted along with the Indian Institute of Remote Sensing (IIRS) and the Government of India's Department of Biotechnology.
IIRS is a constituent unit of the Indian Space Research Organisation (ISRO). It is headquartered in Dehradun.
This is the first study in the country that seeks to trace and observe the migratory routes of the pied cuckoo.
It aims to gather data and information on climate change and monsoon.
Pied Cuckoo is known for its close association with the monsoon in India.
Farmers have traditionally relied on the arrival of the pied cuckoo as a signal of arrival of monsoon and seed sowing.
It is part of a larger project called the Indian Bioresource Information Network (IBIN) funded by the
Government of India's Department of Biotechnology (DBT), which aims to put relevant Indian bioresources information online.
7.KURMA is a mobile-based application aimed at turtle conservation. It was launched on the occasion of World Turtle Day (23rd May).
It is developed by the Indian Turtle Conservation Action Network (ITCAN) in collaboration with the Turtle Survival Alliance-India and Wildlife Conservation Society-India.
The KURMA App has a built-in digital field guide covering 29 species of freshwater turtles and tortoise of India, and information on turtle identification, distribution, vernacular names, and threats.
Objective: It provides users a database to identify a species.
Provides the location of the nearest rescue center for turtles across the country.
Advice about the reported species and its conservation.
Once a sizable database is ready, KURMA will start identifying species automatically through artificial intelligence.