Daily Current Affairs for Government Exams:
Today Current Affairs: 24th March 2020 for UPSC IAS exams, State PSC exams, SSC CGL, State SSC, RRB, Railways, Banking Exam & IBPS, etc
Contents:
Finance Bill, 2020 Passed.
Aircraft Amendment Bill, 2020
Anosmia; Ageusia
Innovations for Defence Excellence (iDEX) Initiative
Ram Manohar Lohia
Other important current affairs
1. Finance Bill, 2020 Passed: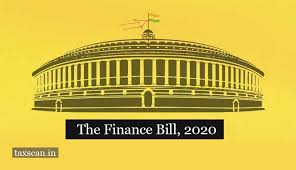 Recently, the Lok Sabha passed the Finance Bill, 2020 without any debate due to the situation arising out of the Coronavirus pandemic.
About Finance Bill:
A Finance Bill is a Bill that, as the name suggests, concerns the country's finances, it could be about taxes, government expenditures, government borrowings, revenues, etc. Since the Union Budget deals with these things, it is passed as a Finance Bill.
 'Finance Bill' means the Bill ordinarily introduced in each year to give effect to the financial proposals of the Government of India for the following financial year and includes a Bill to give effect to supplementary financial proposals for any period.
It is introduced in Lok Sabha after the presentation of the annual budget is passed by the House. It is also certified as a Money Bill.
All Money bills are Financial bills but all Financial bills are not Money bills.
Only those financial bills are Money bills which contain exclusively those matters which are mentioned in Article 110 of the Constitution.
Financial Bills (I)

A financial bill (I) contains not only any or all the matters mentioned in the Money Bill, but also other matters of general legislation.
It is dealt under Article 117 (1) of the Constitution.
It is similar to a money bill in two respects–
Both of them can be introduced only in the Lok Sabha and not in the Rajya Sabha.
Both of them can be introduced only on the recommendation of the President.
In all other respects, a financial bill (I) is treated as an ordinary bill. ie.
it can be either rejected or amended by the Rajya Sabha.

Financial Bills (II)

A financial bill (II) contains provisions involving expenditure from the Consolidated Fund of India but does not include any of the matters mentioned in Article 110. It is dealt under Article 117 (3) of the Constitution.
It is governed by the same legislative procedure which is applicable to an ordinary bill.
Such Bills can be introduced in either House of Parliament.
However, the recommendation of the President is essential for consideration of these Bills by either House and unless such recommendation is received, neither House can pass the Bill.
In other words, the recommendation of the President is not required at the introduction stage but is required at the consideration stage.
2.Aircraft Amendment Bill, 2020: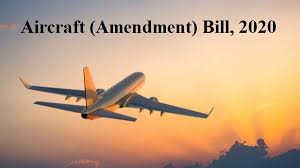 Recently, the Lok Sabha has passed the Aircraft (Amendment) Bill, 2020 which seeks to amend the Aircraft Act, 1934.
The Act regulates the manufacture, possession, use, operation, sale, import and export of civil aircraft and licensing of aerodromes.
Key Features
The Bill will provide statutory status to regulatory institutions like the Directorate General of Civil Aviation (DGCA), the Bureau of Civil Aviation Security (BCAS) and the Aircraft Accident Investigation Bureau (AAIB).
DGCA will carry out oversight and regulatory functions with respect to matters under the Bill.
BCAS carries out regulatory oversight functions related to civil aviation security.
AAIB carries out investigations related to aircraft accidents and incidents.
The statutory status to these regulatory institutions would improve India's aviation safety ranking as suggested by the International Civil Aviation Organization (ICAO).
The Bill proposes to increase the fine amount for violations of rules from ₹10 lakh to ₹1 crore for aviation industry players.
Under the Bill, the central government may cancel the licences, certificates or approvals granted to a person under the Act if the person contravenes any provision of the Act.
The Act exempted aircraft belonging to the naval, military, or air forces of the Union.
The Bill expands this exemption to include aircraft belonging to any other armed forces other than these three.
Challenges
The civil aviation sector had been deregulated with little role for the government to set air fare.
There has been a drop in demand and airline companies are under stress due to the COVID-19 outbreak.
Air India is having huge losses (₹26 crore daily) due to its disinvestment and it is likely to get worse in the wake of the pandemic.
The aviation sector faces a shortage of Air-Traffic Controllers (ATCs).
The cases of "near-miss" in the skies have increased.
3.Anosmia; Ageusia: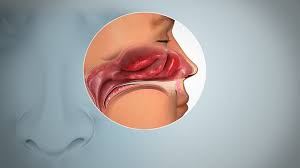 Anosmia and ageusia have emerged as peculiar tell-tale signs of COVID-19, the disease caused by the coronavirus, and possible markers of infection.
Anosmia is the loss of sense of smell.
Ageusia is an accompanying diminished sense of taste.
British ear, nose and throat doctors, citing reports from colleagues around the world, called on adults who lose their senses of smell to isolate themselves for seven days, even if they have no other symptoms, to slow the disease's spread.
4.Innovations for Defence Excellence (iDEX) Initiative:
iDEX is an initiative taken by the government to contribute towards modernization of the Defence Industry.
It was launched by the Government in April 2018.
iDEX aims to promote innovation and technology development in Defence and Aerospace by engaging Industries (which includes MSMEs, start-ups, individual innovators, R&D institutes & academia).
iDEX will provide engaging industries with funding and other support to carry out Research & Development.
iDEX will be funded and managed by Defence Innovation Organization (DIO), and will function as the executive arm of DIO.
Artificial Intelligence in Defence

N Chandrasekaran Task Force was set up in 2018 to study implications of AI in national security.
Defence Artificial Intelligence Project Agency (DAIPA) was created in March 2019.
DAIPA aims for greater thrust on Artificial Intelligence (AI) in Defence, formulation of an AI roadmap for each Defence PSU and Ordnance Factory Board to develop AI-enable products.
5. Prime Minister paid tribute to Dr Ram Manohar Lohia on his birth anniversary.: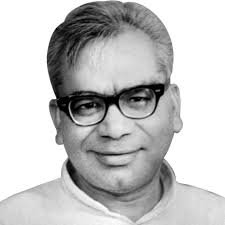 Ram Manohar Lohia, (born March 23, 1910) was a prominent figure in socialist politics and in the movement towards Indian independence.
In 1934, Lohia became actively involved in the Congress Socialist Party (CSP), a left-wing group within the Indian National Congress; he served on the CSP executive committee and edited its weekly journal.
He opposed the Indian participation on the side of Great Britain in World War II and was arrested for anti-British remarks in 1939 and 1940.
Lohia along with other CSP leaders mobilized support for the Quit India movement (a campaign initiated by Mohandas K. Gandhi to urge the withdrawal of British authorities from India) in 1942. He was jailed again in 1944–46 for such resistance activities.
Lohia and other CSP members left the Congress in 1948.
He became a member of the Praja Socialist Party upon its formation in 1952 and served as general secretary for a brief period, but conflicts within the party led to his resignation in 1955.
Later that year Lohia established a new Socialist Party, for which he became chairman as well as the editor of its journal, Mankind.
He advocated for various socio-political reforms in his capacity as party leader, including the abolition of the caste system, the adoption of Hindi as India's national language, and stronger protection of civil liberties.
Some of his works include: 'Marx, Gandhi and Socialism', 'Guilty Men of India's Partition', etc.
In 1963, Lohia was elected to the Lok Sabha.
He passed away in 1967.
Other important current affairs:
1.SECTION 188 IPC: After the Janata Curfew on Sunday, Delhi and many other states took the Centre's advice to enforce a full lockdown in districts to contain the spread of COVID-19.
2. World Tuberculosis (TB) Day is observed on March 24 to raise public awareness about the devastating health, social and economic consequences of TB, and to step up efforts to end the global TB epidemic.
The date marks the day in 1882 when Dr. Robert Koch announced that he had discovered the bacterium that causes TB, which opened the way towards diagnosing and curing this disease.
The theme of World TB Day 2020 is "It's TIME".
3. Major private sector banks are refusing foreign currency deposits by Non-Resident Indians (NRIs) over fears that transmission of COVID-19 could occur via foreign currency notes.
4. More than 900 Yakshagana scripts, including the ones printed in 1905 and 1907, have now been digitised and made available online for free.Yakshagana is a traditional theatre form of Karnataka
5. Over the last 45 days, Ministries of Health & Family Welfare and Textiles are attempting to locate adequate number of sources who can produce and supply the requirement of Body Coveralls for the government. Body Coveralls (PPE) is a specialized protective suit meant for high level of protection to the health professionals, it has stringent technical requirements as prescribed by the Ministry of Health & Family Welfare.
6. Mission Raksha Gyanshakti was launched in 2018-19, with the objective of creating greater Intellectual Property in Defence Production Ecosystem.
7. The per capita income of Delhi is estimated to be ₹3,89,143 in 2019-20, which is about three times the national average, which is estimated to be ₹1,34,432 in 2019-20, according to the Economic Survey of Delhi 2019-20 tabled in the Delhi Assembly on Monday.
8. The Directorate General of Quality Assurance (DGQA) has been entrusted with the responsibility of coordinating and implementing the programme. It aims to achieve the goal of self-reliance in the defence sector to generate Intellectual Property in India and marks a departure from the culture of seeking Transfer of Technology (ToT) from foreign sources.
9. PM Modi announced that Government of India has allocated Rs 15,000 crores to fight against Corona Virus.
10. The International Monetary Fund announced that the recession to be caused due to Corona Virus is to be worse than 2009. IMF has specifically warned the G20 nations that the current economic outlook is towards negative.
11.Shivraj Singh Chouhan takes oath as Madhya Pradesh CM: BJP leader Shivraj Singh Chouhan took oath as the Chief Minister of Madhya Pradesh for the fourth time.
12. Karur Vysya Bank has launched Enkasu, a pre-paid card, in Karur (Tamil Nadu) to reduce cash transactions.
13. Abel Prize 2020 Awarded to two Mathematicians: Mathematicians Hillel Furstenberg (Israel) and American Gregory Margulis (Russia) who used randomness to cast new light on the certainties of mathematics will share the 2020 Abel Prize, one of the field's most prestigious awards.
14. Canada became the first country to withdraw from the 2020 Olympic and Paralympic Games to be held in Tokyo.
15. Election Commission has deferred Rajya Sabha elections scheduled to be held on 26th March due to COVID -19 outbreak
16. First Made in India Test Kit to diagnose COVID-19 has got the commercial approval by the Central Drugs Standard Control Organisation (CDSCO).: It would cost nearly one-fourth of the current procurement cost and is faster as it screens and detects the infection within 2.5 hours as compared with over 7 hours.
17. The Gujarat Police became the 1st in India to be equipped with taser guns as a part of their modernization drive to ensure public safety and security, It is an alternative between "ineffective lathis" and "deadly guns".
It is introduced after inspiration from UK Metropolitan Police, the Los Angeles Police Department and the New York Police Department