Daily Current Affairs for Government Exams:
Today Current Affairs:27th March 2020 for UPSC IAS exams, State PSC exams, SSC CGL, State SSC, RRB, Railways, Banking Exam & IBPS, etc.
Contents:
Stafford Act
Pradhan Mantri Garib Kalyan Yojana:(newly framed):
Short selling
Project 'Isaac
Virtual G20 Leaders' Summit :
Payment aggregators (PAs)
"Mo Jeeban Programme":
HydroxyChloroquine now made an H1 Drug in India
Reserve Bank of India announced a series of measures to counter economic slowdown caused due to COVID-19.:
Other important current affairs
1.Stafford Act: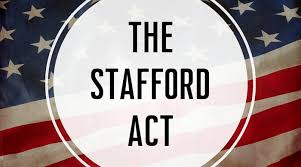 In response to the Covid-19 coronavirus pandemic, United States President Trump declared a national emergency under the Stafford Act, allowing the federal government through FEMA to take advantage of a $50 billion fund for disaster relief that's rarely been used for disease outbreaks.
The Robert T. Stafford Disaster Relief and Emergency Assistance Act.
Stafford Act. It is named for Vermont Sen. Robert Stafford (in Senate 1971–89), who helped pass the law.
It is a 1988 United States federal law designed to bring federal natural disaster assistance for state and local governments in carrying out their responsibilities to aid citizens.
FEMA: It created the system by which a presidential disaster declaration or an emergency declaration triggers financial and physical assistance through the Federal Emergency Management Agency (FEMA).
The Act gives FEMA the responsibility for coordinating government-wide relief efforts.
2. Pradhan Mantri Garib Kalyan Yojana:(newly framed):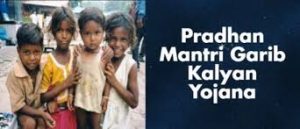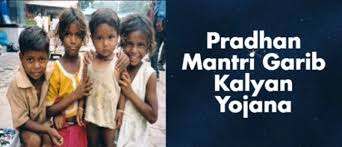 The Union Finance Minister has announced Rs 1.70 lakh crore relief package under the newly framed Pradhan Mantri Garib Kalyan Yojana for the poor to help them fight the battle against CoronaVirus (COVID-19).
As part of the lockdown to stem the spread of the deadly virus, the government has stopped public transport, airlines and construction work, bringing to a halt most economic activities and leaving millions of workers in the informal economy without a livelihood.
The central government's package comes a week after Kerala first announced a Rs 20,000-crore support for its people. Many states including Uttar Pradesh, Uttarakhand, Punjab, Telangana and Rajasthan followed suit.
Insurance Scheme for Health Workers
The Centre would provide Rs. 50 lakh medical insurance cover for the next three months for about 22 lakh health workers in government hospitals fighting the spread of the virus at personal risk.
The health workers include ASHA (Accredited Social Health Activist) workers, medical sanitary workers in government hospitals, paramedics, nurses, and doctors.
Food Security for the Next Three Months (PM Gareeb Kalyan Ann Yojana)
Each person who is covered under the National Food Security Act would get an additional five kg wheat or rice for free, in addition to the 5 kg of subsidized foodgrain already provided through the Public Distribution System (PDS).
One kg of pulse a household would also be provided for free, according to regional preferences. This is expected to benefit about 80 crore people.
Cash Transfers and Other Benefits over Next Three Months
About 3 crore poor pensioners above 60 years, widows and disabled people would be given ₹1000 in two installments.
The 20 crore women holding Jan Dhan Yojana accounts would get ₹500 a month.
The 8.3 crore poor households, which received cooking gas connections under the Ujjwala scheme, would get free gas cylinders.
For Workers
Wages are being hiked under the Mahatma Gandhi National Rural Employment Guarantee Act scheme, from ₹182 to ₹202 a day.
The Centre is directing the States to use the ₹31,000 crore held by Building and Other Construction Workers
Welfare Boards to provide support to the 3.5 crore registered workers.
The States can also use the money available under District Mineral Funds for medical screening, testing and treatment.
For Land-owning Farmers
The first installment of ₹2000 due to them under the PM-KISAN income support scheme will be paid promptly in April, the first month of the financial year.
For Companies & SHGs
For small companies with 100 employees or less, of whom 90% earn less than ₹15,000 a month, the Centre will bear the cost of both employer and employee contribution (a total of 24%) to the Employees Provident Fund (EPF) for the next three months.
This will benefit 80 lakh employees, and incentivize 4 lakh establishments.
Collateral free loans provided for women self-help groups under the National Rural Livelihood Mission are being doubled to ₹20 lakh, potentially benefiting seven crore households.
3.Short selling :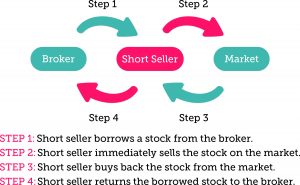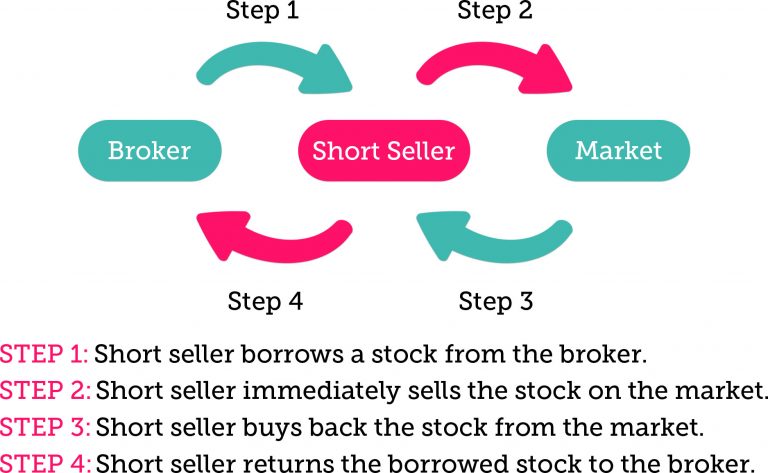 The Indian capital market regulator imposed some curbs on short- selling, starting this week to curb the ongoing volatility and equity sell-off in the stock market.
Short selling refers to a strategy by which traders bet on a decline in prices and try to profit at a time when the markets are falling.
Indian indices have fallen more than 25% from their record highs reached in January. In market parlance, a fall of over 20% is looked upon as a sign of the markets entering a bear market.
Regulators in a few countries like Spain, South Korea, and Italy have banned short-selling amid huge volatility and a fall in stock prices.
During the global financial crisis of 2008, the US Securities Exchange Commission (SEC) had banned short-selling in financial stocks.
4. Project 'Isaac':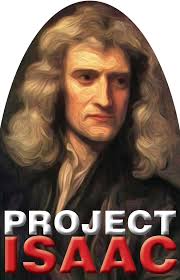 Indian Institute of Technology, Gandhinagar (IITGN) has launched Project 'Isaac' to engage its students in creative projects to enhance their critical skills while they are confined to their homes because of Coronavirus.
The project is inspired by Sir Isaac Newton, who was similarly sent home by Trinity College, Cambridge, because of the Great Plague of London in 1665.
During this year, Newton, then a 22-year-old college student developed some of his most profound discoveries, including early calculus, as well as his theories of optics and gravity.
As part of the project, four different competitions are being organized by IIT, Gandhinagar to cultivate new skills among students regarding writing, painting, coding, music, creative expression, and so on. Students can take part in competitions online.
Project Isaac is a model for academic institutions worldwide to explore ways to engage students in the midst of the pandemic.
5.Virtual G20 Leaders' Summit :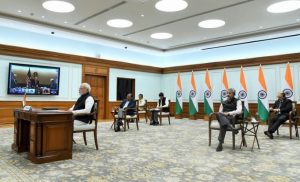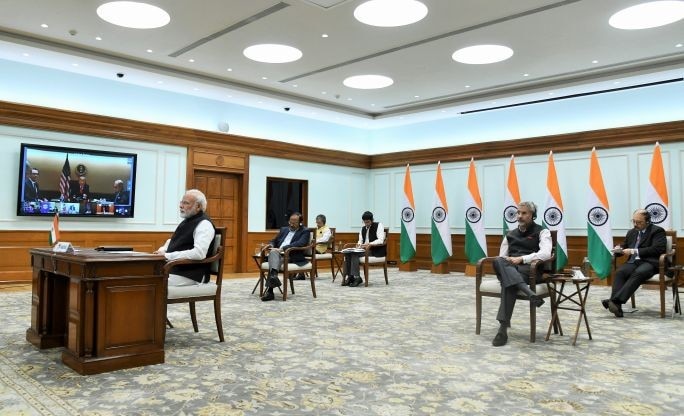 Virtual G20 Leaders' Summit has been convened to discuss the challenges posed by the outbreak of the COVID-19 pandemic and to forge a globally coordinated response.
The video-conference of leaders of the world's top twenty economies was hosted by Saudi Arabia's King Salman bin Abdulaziz Al Saud.
The G20 countries have voluntarily committed to inject more than $5 trillion into the global economy and contribute to the World Health Organisation (WHO) led COVID-19 solidarity response fund.
A joint statement has been issued which calls for a transparent, robust, coordinated, large-scale and science-based global response in the spirit of solidarity to come over the interconnectedness and vulnerabilities of the countries highlighted by the pandemic.
The member countries have agreed to share timely and transparent information, exchange epidemiological and clinical data, share materials necessary for research and development and strengthen health systems globally by supporting the full implementation of the WHO International Health Regulations.
The leaders agreed to have more interactions before the Riyadh Summit which will take place in November 2020.
Criticisms:
WHO was criticized for failing to alert the world quickly enough of the potential threat from the pandemic, even after it had been informed of its spread in Wuhan by China in December 2019.
The US has criticized China for not having been transparent and sharing information about the virus.
About G20
It is an informal group of 19 countries and the European Union (EU), with representatives of the International Monetary Fund and the World Bank.
The membership comprises a mix of the world's largest advanced and emerging economies, representing about two-thirds of the world's population, 85% of global gross domestic product, 80% of global investment and over 75% of global trade.
6.Payment aggregators (PAs) :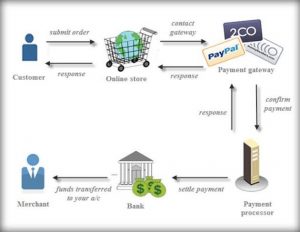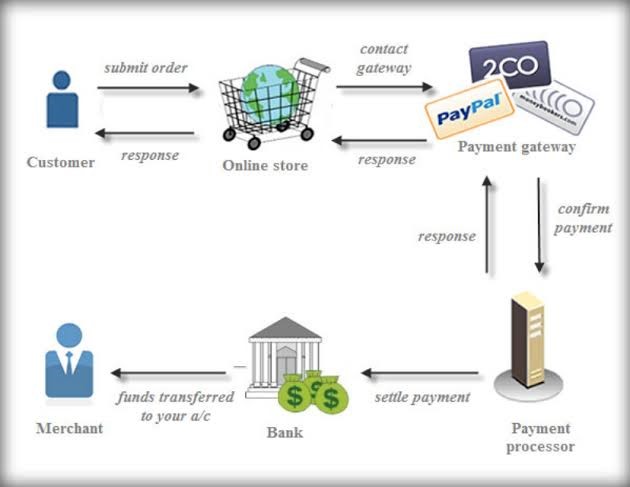 The Reserve Bank of India has formalized guidelines for regulating the activities of payment aggregators (PAs) given the important functions of these intermediaries in the online payments' space.
Payment Aggregators (PAs) are entities that facilitate e-commerce sites and merchants in accepting payment instruments from the customers for completion of their payment obligations.
Payment gateways will be considered as technology providers or outsourcing partners of banks or non-banks, as the case may be.
A Payment Aggregator should be a company incorporated in India under the Companies Act, 1956 / 2013.
Non-bank entities offering payment aggregator services will have to apply for authorization on or before June 30, 2021.
E-commerce marketplaces, according to the guidelines, providing payment aggregator services will have to be separated from the marketplace business and they will have to apply for authorization on or before June 30, 2021.
The biggest examples of this- PhonePe, a Flipkart company, and Paytm's payment aggregator business are already separate entities from the marketplace models.
It has also specified financial requirements for aggregators- payment aggregators existing today will have to achieve a net worth of ₹15 crores by March 31, 2021, and a net worth of ₹25 crores by the end of the third financial year, which means or before March 31, 2023.
The net-worth of ₹25 crores shall be maintained at all times thereafter.
7."Mo Jeeban Programme":
The "Mo Jeeban Programme" was launched by the Odisha Government to contain the spread of COVID-19. The program was launched by the Odisha Chief Minister Naveen Patnaik.
'Mo Jeeban' means 'My Life'.
The State Government through the program appeals to the people to stay indoors.
The program urges the working population to take an oath in the name of their children and parents to cooperate and support by not stepping outside.
It also raises awareness of washing hands at least for 20 seconds.
8.HydroxyChloroquine now made an H1 Drug in India: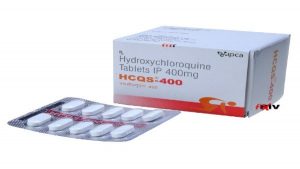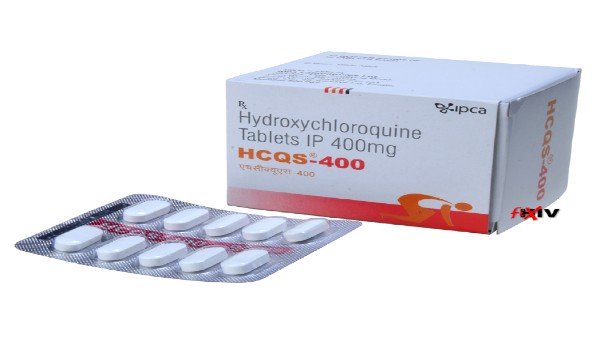 The Ministry of Health and Family Welfare declared the Hydroxychloroquine as a Schedule H1 drug. With this GOI has brought upon restrictions on sales and distribution of the drug.
The Hydroxychloroquine drug was declared as an essential drug to treat COVID-19 patients.
Out of the 4 treatments suggested by the World Health Organization to contain the virus, India adopted the use of Hydroxychloroquine.
And hence, exports of the drugs were banned in the country.
Currently, the drug is being prescribed for symptomatic patients and also for asymptomatic patients that are in contact with the Corona infected patients.
Schedule H1:
The drugs listed under Schedule H1 are required to be sold under the following conditions

The supply if H1 drugs are to be registered in a separate register.
The register should hold the name and address of the prescriber and the patient.
It should also hold the quantity supplied.
And these details are to be held by the supplier for a minimum of three years.

The drug listed under Schedule H1 should be labeled as "Rx" in red color.
The label should also carry precautionary warnings
9. Reserve Bank of India announced a series of measures to counter economic slowdown caused due to COVID-19.: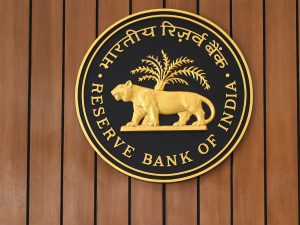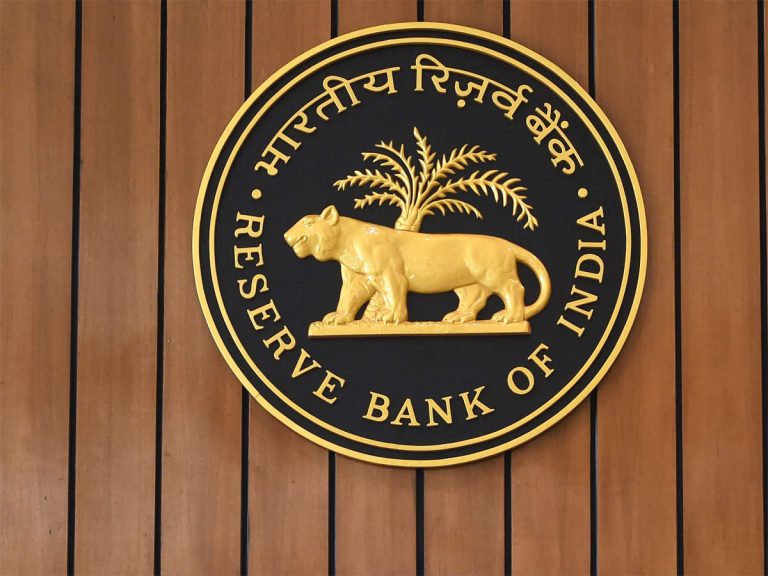 Reserve Bank of India announced a series of measures to counter the economic slowdown caused due to COVID-19.
The Central bank advanced its Monetary Policy Committee meeting due to the COVID-19 pandemic.
This was the 7th Bi-Monthly Monetary Policy Statement of the RBI for the financial year 2019-20.
The RBI measures introduced are to inject Rs 3.74 lakh crore into the Indian Economy according to the RBI Governor.
While India has locked down its economic activity, the main objective of RBI is to keep finance flowing.
The repo rate was cut by 75 basis points (bps) to 4.4%, the reverse repo rate was cut by 90 bps to 4%. RBI rules banks and other institutions to provide a three-month moratorium on all loans.
The Cash Reserve Ratio was cut by 100 bps to 3% of NTDL (Net Time and Demand Liabilities).
The investments are to be classified as Held To Maturity.
RBI is to introduce the Net Stable Funding Ratio between April and October 2020.
It is the ratio between the amount of stable funding available to the amount of stable funding required.
Other important current affairs:
1. Union finance minister Nirmala Sitharaman said state governments should use district mineral foundation (DMF) funds for response and preparedness to fight the novel coronavirus disease (COVID-19) pandemic. DMF funds may be used to supplement and augment healthcare facilities, screening and testing requirements and any other resources that might be required. DMF are non-profit trusts to work for the interest and benefit of persons and areas affected by mining-related operations.
2. Recently, the Government has developed a platform that will host webinars by All India Institutes of Medical Sciences (AIIMS) doctors for healthcare workers across the country. It has also developed an app that will trace the paths of COVID-19 positive patients, serving as a warning to possible contacts.
3. Recently, the Indian Council of Medical Research (ICMR) has invited manufacturers to supply 5 lakh antibody kits for diagnosis of COVID-19 infection. The antibody test will help in screening suspected patients.The antibody test for COVID-19 will act as a screening process that will give quick results in a few hours.
4. The US Senate has unanimously approved a $2.2 trillion economic package to contain the damage caused to the country's economy due to the novel coronavirus outbreak. The package is the largest of its kind in modern American history. It is far bigger than the $800 billion assistance provided in the aftermath of the 2008 financial crisis. The package intends to respond to the coronavirus pandemic and provide direct payments and jobless benefits for individuals, money for states and a huge bailout fund for businesses.
5. Recently, the Defence Research and Development Organisation (DRDO) has developed a ventilator and plans to produce 5,000 of them per month to treat COVID-19 patients. DRDO had developed a ventilator along with the Society for Biomedical Technology (SBMT) and now the technology has been transferred to industry in Mysuru.
6. In view of prevailing sensitive health conditions affecting community health due to Covid-19, the Ministry of Tribal Affairs has asked State Governments for rescheduling of holidays in Eklavya Model Residential Schools (EMRS) and Eklavya Model Day Boarding Schools (EMDBS).
7. The health ministry issued telemedicine guidelines enabling doctors to write prescriptions based on telephone conversations that reduce risks of transmission for medical professionals as well as patients.
8. Bhilwara, considered the hub of textile manufacturing in Rajasthan, has grabbed national attention following a number of positive cases of COVID-19 being detected at a private hospital in the city.
9. Renowned chef Floyd Cardoz passed away at 59 due to coronavirus with tributes pouring in from around the world. Floyd Cardoz (1960 – 2020) was an Indian-born American chef.
10. Veteran poet and Malayalam scholar Puthussery Ramachandran passed away at the age of 91. He was suffering from age-related ailments.
11. The United Nations Space Force launched a hyper-secure satellite for its military communications. With the launch of the satellite, the United States has begun its first National Security Mission. The satellite launching has come at a stage where the number of COVID-19 infected persons has overtaken Italy and China.
12. According to a survey, in 2019, the global coal power plant development declined for the fourth consecutive year. A total of 13 GW of capacity construction delayed due to Corona Virus.
13. Union Ministry for Home Affairs (MHA) issued Standard Operating Procedure (SOPs) for maintaining a supply of essential goods in order to relieve hardships faced by people during a 21-day nationwide lockdown to fight the Coronavirus outbreak.
15. International Monetary Policy is launching a policy tracker to help member countries spread awareness of Government policies to combat COVID-19 around the world.
16.World Theatre Day is observed globally on 27th March every year. It was initiated in 1961 by the International Theatre Institute (ITI), France.
17. Odisha will be the first state in the country to set up a large-scale hospital exclusively to treat Covid-19 patients. The hospital will have about 1,000 beds and will be functional in a day.
18. Moody's Investors Service slashed its estimate of India's GDP growth during the 2020 calendar year to 2.5% to 5.3%. Moody's estimated the contraction of the global economy in 2020, followed by a pickup in 2021.
19.RBI announced a three-month moratorium on payments of term loan installments (EMI) and interest on working capital. It will reduce the interest burden on businesses and industries and will boost economic activities.
It will also help all home buyers, vehicle buyers and other customers