Daily Current Affairs for Government Exams:
Today Current Affairs:26th March 2020 for UPSC IAS exams, State PSC exams, SSC CGL, State SSC, RRB, Railways, Banking Exam & IBPS, etc.
Contents:
MACS 4028 Wheat Variety
Laser surface texturing technology:
RoSCTL
Pradhan Mantri Garib Kalyan Ann Yojana
Other important current affairs
1.MACS 4028 Wheat Variety: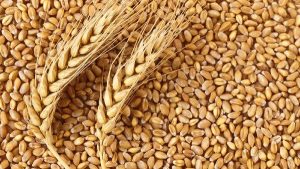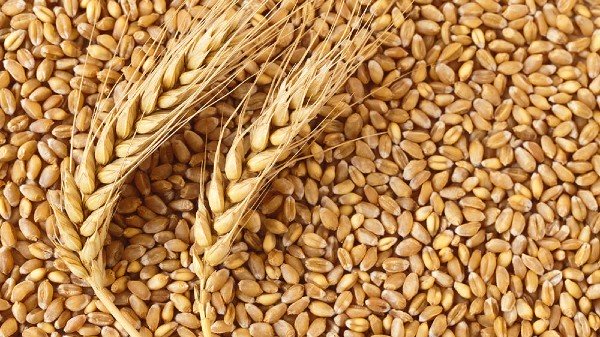 Recently, scientists from Agharkar Research Institute (ARI), Pune, have developed a biofortified durum wheat variety MACS 4028.
ARI Pune is an autonomous institute under the Department of Science & Technology, Government of India.
Biofortification is a process to increase the bioavailability and the concentration of nutrients in crops through both conventional plant breeding and genetic engineering.
Durum is a kind of hard wheat grown in arid regions that are typically ground into semolina and used to make pasta.
Biofortified durum MACS 4028 wheat variety shows high protein content of about 14.7%, better nutritional quality having zinc 40.3 ppm, and iron content of 40.3 ppm and 46.1 ppm respectively, good milling quality and overall acceptability.
MACS 4028, is a semi-dwarf variety, which matures in 102 days and has shown the superior and stable yielding ability of 19.3 quintals per hectare.
It is resistant to stem rust, leaf rust, foliar aphids, root aphids, and brown wheat mite.
The MACS 4028 variety is also included by the Krishi Vigyan Kendra (KVK) programme for United Nations Children's Fund (UNICEF) to alleviate malnutrition in a sustainable way and can boost the Vision 2022 "Kuposhan Mukt Bharat", the National Nutrition Strategy.
MACS 4028 has been notified by the Central Sub-Committee on Crop Standards, Notification and Release of Varieties for Agricultural Crops (CVRC) for timely sown, rainfed condition of Peninsular Zone, comprising Maharashtra and Karnataka.
2. Laser surface texturing technology: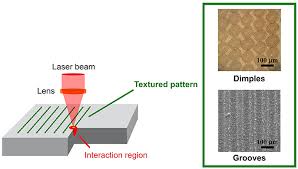 International Advanced Centre for Powder Metallurgy & New Materials (ARCI) has developed ultrafast laser surface texturing technology, which can improve the fuel efficiency of internal combustion engines.
Laser surface micro-texturing, which offers precise control of the size, shape and density of micro-surface texture features has gained momentum as a way to control friction and wear.
In this technology, a pulsating laser beam creates micro-dimples or grooves on the surface of materials in a very controlled manner.
Such textures can trap wear debris when operating under dry sliding conditions and sometimes provide effects like enhancing oil supply (lubricant reservoir) which can lower friction coefficients and may enable reduced wear rate.
International Advanced Centre for Powder Metallurgy & New Materials (ARCI) is an autonomous R&D Centre of Department of Science and Technology (DST).
3.Rebate of State and Central Taxes and Levies (RoSCTL):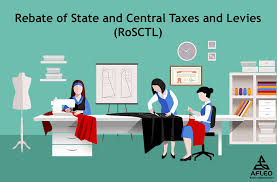 The Union Cabinet has given its approval for continuation of the Rebate of State and Central Taxes and Levies (RoSCTL) from 1st April 2020 onward until it is merged with the Remission of Duties and Taxes on Exported Products (RoDTEP).
Continuation of RoSCTL beyond 31st March 2020 is expected to make the textile sector competitive by rebating all taxes/levies which are currently not being rebated under any other mechanism.
Announced on 7th March 2019, RoSCTL was offered for embedded state and central duties and taxes that are not refunded through Goods and Services Tax (GST). It was available only for garments and made-ups.
It was introduced by the Ministry of Textiles.
The government on 13th March 2020 approved RoDTEP, a scheme for exporters to reimburse taxes and duties paid by them such as value-added tax, coal cess, mandi tax, electricity duties and the fuel used for transportation, which is not getting exempted or refunded under any other existing mechanism.
RoDTEP replaces the Merchandise Export from India Scheme (MEIS) that was found to violate the World Trade Organization Rules.
4.Pradhan Mantri Garib Kalyan Ann Yojana: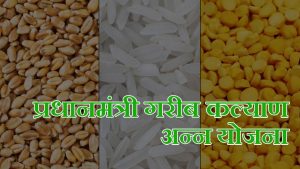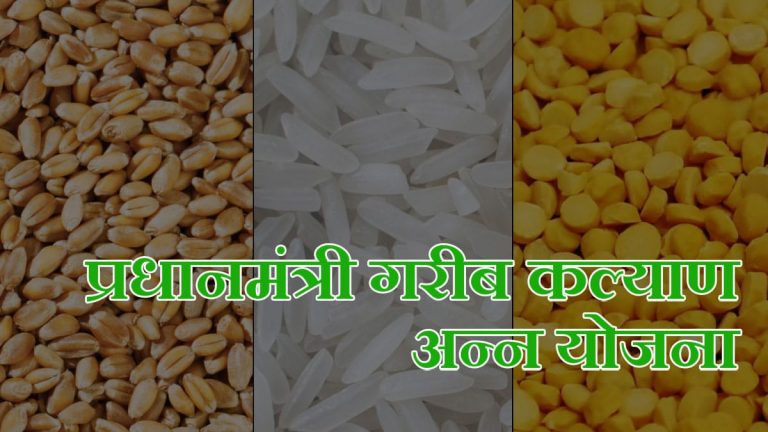 The Finance Minister Nirmala Sitaraman launched Pradhan Mantri Garib Kalyan Anna Yojana.
The scheme is an economic help package for people in the country to fight against COVID-19 and its effects. Around 1.7 lakh crore has been allocated under the package.
Pradhan Mantri Garib Kalyan Ann Yojana
Under the scheme, around 80 crore people are to get 5 kg of free rice and wheat for the next three months.
This is additional to the already allotted 5 kg of subsidized rice and wheat. Along with this, they will also get 1 kg of free pulses per household.
The scheme will provide insurance cover for doctors, sanitation workers, nurses, paramedics and other staffs working on the front line in the fight against the virus.
The scheme is to perform a direct benefit transfer of Rs 1000 to old age, Divyangs and pensioners. This will benefit 3 crore people.
Apart from this, the funds allocated are to be spread across several other government schemes
Pradhan Mantri Ujjawala Yojana: The scheme is to offer free cylinders under the Pradhan Mantri Ujjawala Scheme. This will benefit around 8.3 crores Below Poverty Line Families.
MNREGA: The economic package has increased the daily wages of MNREGA from Rs 182 to Rs 202. This is to benefit 5 crore workers.
During Lock Down, when people are to stay indoors, the workers will not be able to work under the MNREGA scheme. GoI has now included sanitation workers under the MNREGA scheme. And sanitation workers are to work full time and their salaries have been doubled as well. Also, they are to get Rs 2000 extra perks for a period of three months. The inclusion of the sanitation workers under MNREGA had been made when GoI introduced Phase II of Swachh Bharat Abhiyan.
Pradhan Mantri Jan Dhan Yojana: Under the scheme, women account holders will receive Rs 500 per month for the next three months. Under this step, around 20 crore account holders are to be benefitted.
Other important current affairs:
1. There are scientific basis and epidemiological significance for the 21-day lockdown period announced by PM Modi. In epidemiological terms, the logic is that we have arrived at an incubation period of 14 days. Give another week for the residual infection to die out, for the tail end, to be entirely safe, and you arrive at 21 days.
2. Recently, the Centre has approved a ₹1,340-crore recapitalization plan for Regional Rural Banks (RRBs). The move is crucial to ensure liquidity in rural areas during the lockdown due to the COVID-19 crisis
3. The Indian Council for Medical Research (ICMR) has approved three other centres, alongside the National Institute of Virology (NIV), as agencies for approving diagnostic kits.
4. Recently, the National Green Tribunal (NGT) has directed a committee to assess the amount of damage caused to the environment due to the dumpsites (legacy waste) in Delhi. The committee comprises representatives from the Central Pollution Control Board, National Environmental Engineering Research Institute (NEERI) and IIT Delhi. Legacy wastes are the wastes that have been collected and kept for years at some barren land or a place dedicated for Landfill (an area to dump solid waste).
5. Election Commission has decided to allow usage of indelible ink on persons for stamping for home quarantine by health authorities in view of COVID-19. Indelible ink refers to the violet-coloured ink in India that is applied on a voter's forefinger after she exercises her vote. It is known to contain silver nitrate and is manufactured in secrecy. Indelible ink remains bright for about 10 days, after which it starts fading.
6. Recently, scientists from the Wadia Institute of Himalayan Geology (WIHG), Dehradun have found that glaciers in Sikkim are melting at a higher magnitude as compared to other Himalayan regions. The study published in Science of the Total Environment assessed the response of 23 glaciers of Sikkim to climate change for the period of 1991-2015.
7. All companies from the digital industry have decided upon temporarily defaulting HD & ultra-HD streaming to SD content or offering only SD content, at bitrates no higher than 480p on cellular networks until 14th April. SD or "standard definition" is 640 pixels wide and 480 pixels tall in the U.S. (Slightly larger in Asia and Europe, where the format is different). HD or "high definition" is at least 1280 pixels wide, and in a wider format than SD.
8. Recently, Indian Bank which is a public sector lender has announced special emergency loans for various categories of customers such as individuals, corporates, Medium, Small and Micro Enterprises (MSMEs) and self-help groups (SHGs), retail borrowers and pensioners in the wake of the pandemic COVID-19. It is expected that these credit lines will meet the immediate liquidity requirements of businesses and other sections of society.
9. National Book Trust (NBT) of HRD Ministry has launched #StayHomeIndiaWithBooks initiative in the wake of Preventive Measures of the Government of India to contain the spread of Covid-19. To encourage people to read books while at home, NBT is providing its select and best-selling titles for FREE Download as part of its initiative of #StayHomeIndiaWithBooks! The 100+ books, in PDF format, can be downloaded from the NBT's website
10. The Confederation of Indian Industries has set up funds to assist rehabilitation of micro, small and medium enterprises. The fund is to be raised by the members of the confederation.
11. The International Monetary Fund recently launched the "IMF Policy Tracker". The platform will provide all the key economic responses launched by Governments all over the world to fight against Corona Virus.
12. The United Nations launched the Global Humanitarian Response Plan to fight against COVID-19. The organization has allocated 2 billion USD to implement the plan. The plan has been launched in 51 countries of Africa, South America, the Middle East and also Asia.
13. The World Governing body FIFA (Federation Internationale de Football Association or International Federation of Association Football) has selected Indian Football Captain Sunil Chhetri among 28 other stars for its campaign. The campaign is to combat COVID-19.
14. The GoI had planned to conduct Census 2021 in two phases. The first phase was scheduled between April-September 2020 and the second phase was scheduled in February 2021. Also, the updation of NPR has also been postponed due to the spread of the Corona Virus.
15.US Marines and UAE Emirati forces conducted the biennial exercise, named 'Native Fury' at Abu Dhabi.
The exercise saw 4,000 U.S. troops from the Army, Marines and Navy position armoured vehicles and other equipment from Kuwait and the island of Diego Garcia in al-Hamra using a portable pier system
16.E-passes will be issued to those associated with essential services, such as vegetable-vendors, grocers and milk-sellers, to ensure smooth supply of items of daily use in the national capital during the 21 days national lockdown
17. All India Institute of Medical Sciences (AIIMS) as part of measures to contain the spread of coronavirus is all set to launch teleconsultation facility for non-COVID patients. Telemedicine can be used without exposing staff to viruses/infections in the times of such outbreaks. AIIMS has also developed a plan for hospital in-patient care service amid coronavirus virus crisis.
18. The U.S. Centers for Disease Control and Prevention has introduced an AI bot called 'Clara' to help people assess potential symptoms of COVID-19. The CDC has partnered up with CDC Foundation and Microsoft Azure's Healthcare Bot service to create Clara, the "coronavirus self-checker" as it is currently only available in the US on the CDC website. It can quickly assess the symptoms and risk factors of Corona.
19. Odisha's Chief Minister Naveen Patnaik launched "Mo Jeeban (My Life) programme for the containment of COVID-19 pandemic. Through Mo Jeeban programme, the people of the state are urged to take a pledge to stay indoors.