Daily Current Affairs for Government Exams:
Today Current Affairs: 30th October 2020 for UPSC IAS exams, State PSC exams, SSC CGL, State SSC, RRB, Railways, Banking Exam & IBPS, etc
Contents:
Quarterly Periodic Labour Force Survey:
SERB-POWER (Promoting Opportunities for Women in Exploratory Research) Scheme:
Central Vigilance Commission::
The Line of Actual Control (LAC)
Mandatory Packaging in Jute Materials::
The 'Commission for Air Quality Management
Other important current affairs:
1.Quarterly Periodic Labour Force Survey: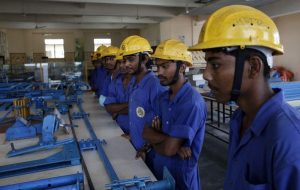 The National Statistical Office (NSO) released the quarterly Periodic Labour Force Survey (PLFS) for October-December 2019.
This dataset differs from the Annual Report of Periodic Labour Force Survey, which covers both rural and urban areas. However, unemployment data for urban areas is released quarterly.
Key Points
Unemployment Rate:
It eased in urban areas to 7.9% in October-December 2019 compared to 9.9% in October-December 2018.
However, state-wise data showed that the urban unemployment rate was higher than the national average in Uttar Pradesh, Uttarakhand, Telangana, Kerala, Madhya Pradesh, Jammu & Kashmir, Delhi and Andhra Pradesh.
The female unemployment rate decreased to 9.8% in October-December 2019 compared to 12.3% in October-December 2018.
Male unemployment rate moderated to 7.3% in October-December 2019 from 9.2% in October-December 2018.
Labour Force Participation Rate:
It rose to 37.2% in October-December 2019 from 36.3% in October-December 2018.
Periodic Labour Force Survey (PLFS)
PLFS is India's first computer-based survey launched by the National Statistical Office (NSO) in 2017.
It has been constituted based on the recommendation of a committee headed by Amitabh Kundu.
PLFS has a two-fold objective:

To estimate the key employment and unemployment indicators (viz. Worker Population Ratio, Labour Force Participation Rate, Unemployment Rate) in the short time interval of three months for the urban areas only in the Current Weekly Status (CWS).
To estimate employment and unemployment indicators in both usual status and CWS in both rural and urban areas annually.
Before PLFS, the NSSO (previous name of NSO) used to bring the data related to employment and unemployment based on its quinquennial (every 5 years) household socio-economic survey program.
2.SERB-POWER (Promoting Opportunities for Women in Exploratory Research) Scheme: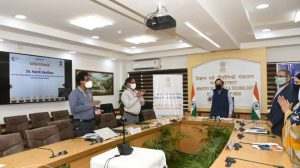 The Union Minister for Science and Technology has launched the SERB-POWER (Promoting Opportunities for Women in Exploratory Research) Scheme, which has two components of fellowship and research grants.
The Science and Engineering Research Board (SERB), is a statutory body of the Department of Science and Technology (DST), Government of India.
Key Points
It is a scheme designed exclusively for women scientists to mitigate gender disparity in science and engineering research in various science and technology (S&T) programs in Indian academic institutions and research and development (R&D) laboratories.
It will serve as a benchmark of recognition in the national scenario and will empower women scientists and cultivate a women-friendly culture and ensure more women in leadership positions in decision-making bodies.
SERB-POWER Fellowship:
Target: Women researchers in 35-55 years of age.
Up-to 25 Fellowships per year and not more than 75 at any point in time.
Components of Support: Fellowship of Rs. 15,000/- per month in addition to regular income. Research grant of Rs. 10 lakh per annum.Overhead of Rs. 90,000/- per annum.
Duration: Three years, without the possibility of extension. Once in a career.
SERB-POWER Research Grants: Funding under Two Categories for up to 50 Power Grants:

Level I: Up to 60 lakhs for three years for applicants from IITs, IISERs, IISc, NITs, Central Universities, and National Labs of Central Government Institutions.
Level II: Up to 30 lakhs for three years for applicants from State Universities/Colleges and Private

Academic Institutions.Grants will be regulated through terms of reference conforming to SERB-Core Research Grant (CRG) guidelines.
3.Central Vigilance Commission::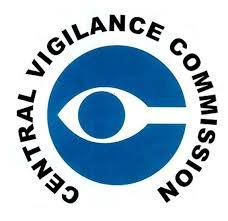 CVC has decided to receive through email, from November 1 onwards, all vigilance clearance proposals for the Board level, all-India, and Central services officials for appointment, empanelment, promotion and other related issues. No hard copies of documents will be accepted.
About CVC:
It is the apex vigilance institution created via executive resolution (based on the recommendations of the Santhanam committee) in 1964 but was conferred with statutory status in 2003.
It submits its report to the President of India.
The CVC is not controlled by any Ministry/Department. It is an independent body which is only responsible to the Parliament.
Composition: Consists of a central vigilance commissioner along with 2 vigilance commissioners.
Appointment: They are appointed by the President of India on the recommendations of a committee consisting of Prime Minister, Union Home Minister, and Leader of the Opposition in Lok Sabha (if there is no LoP then the leader of the single largest Opposition party in the Lok Sabha).
Term: Their term is 4 years or 65 years, whichever is earlier.
Removal: The Central Vigilance Commissioner or any Vigilance Commissioner can be removed from his office only by order of the President on the ground of proved misbehavior or incapacity after the Supreme Court, on a reference made to it by the President, has, on inquiry, reported that the Central Vigilance Commissioner or any Vigilance Commissioner, as the case may be, ought to be removed.
4.The Line of Actual Control (LAC):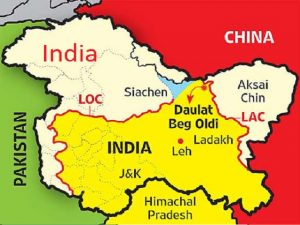 Thupstan Chhewang, former BJP MP from Ladakh, has said:
Chinese troops have further transgressed into Indian territory and occupied positions in Finger 2 and 3 of the north bank of Pangong Tso (lake).
Indian soldiers were living in tents and it was not adequate for them in sub-zero conditions.
The dispute:
The Line of Actual Control (LAC) – the line that separates Indian and Chinese troops since 1962 – generally runs along the land except for the width of Pangong Tso. Here, it runs through water.
Both sides have marked their areas announcing which side belongs to which country.
India controls about 45 km stretch of the Pangong Tso and China the rest.
The lake is divided into sections called fingers:

There are eight of them in contention here. India and China have a different understandings of where the LAC passes through.
India has maintained that the LAC passes through Finger 8, which has been the site of the final military post of China.
India has been patrolling the area – mostly on foot because of the nature of the terrain – up to Finger 8. But Indian forces have not had active control beyond Finger 4.
China, on the other hand, says the LAC passes through Finger 2. It has been patrolling up to Finger 4- mostly in light vehicles, and at times up to Finger 2.
Pangong Tso:
Pangong Tso is strategically crucial as it is very close to Chusul Valley, which was one of the battlefronts between India and China during the 1962 war.
China also does not want India to boost its infrastructure anywhere near the LAC. China fears it threatens its occupation of Aksai Chin and the Lhasa-Kashgar highway.
Any threat to this highway also puts Chinese rather imperialist plans in Pakistan-occupied territories in Ladakh and Jammu and Kashmir, and beyond in Pakistan.
Pangong Tso literally translates into a "conclave lake".
Situated at over 14,000 feet, the Lake is about 135 km long.
It is formed from Tethys geosyncline.
The Karakoram Mountain range ends at the north bank of Pangong Tso. Its southern bank too has high broken mountains sloping towards Spangur Lake in the south.
5.Mandatory Packaging in Jute Materials::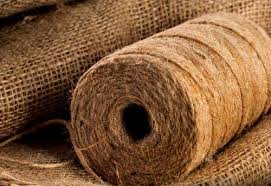 Cabinet approves Extension of Norms for Mandatory Packaging in Jute Materials.
Now, 100% of the foodgrains and 20% of the sugar shall be mandatorily packed in diversified jute bags.
Benefits:
Nearly 3.7 lakh workers and several lakh farm families are dependent for their livelihood on the jute sectors.
This decision will give an impetus to the diversification of the jute industry.
It will also benefit farmers and workers located in the Eastern and North-Eastern regions of the country.
Under the Jute Packaging Materials (Compulsory use in Packing Commodities) Act, 1987, the Government is required to consider and provide for the compulsory use of jute packaging material in the supply and distribution of certain commodities in the interest of production of raw jute and jute packaging material and of persons engaged in the production thereof.
About Jute:
Known as the 'golden fibre', jute is one of the longest and most used natural fibre for various textile applications.
It thrives in tropical lowland areas with humidity of 60% to 90%. Jute is a rain-fed crop with little need for fertilizer or pesticides.
India is the world's largest producer of raw jute and jute goods.
The cultivation of jute in India is mainly confined to the eastern region of the country.
The first jute mill was established at Rishra (Bengal – now in West Bengal), on the river Hooghly near Calcutta in the year 1855, by Mr. George Aclend.
In 1959, the first power-driven weaving factory was set up.
6.The 'Commission for Air Quality Management: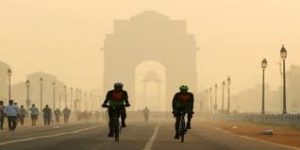 President signs ordinance for setting up a commission to manage NCR air quality.
The 'Commission for Air Quality Management in the National Capital Region and Adjoining Areas Ordinance 2020' was introduced by the Centre.
Composition:

Chairperson: To be chaired by a government official of the rank of Secretary or Chief Secretary.
It will be a permanent body and will have over 20 members.

Members include:

A representative of the Secretary of the MoEF, five Secretary level officers who will be ex officio members, and two joint secretary level officers who will be full-time members.
Representatives of the CPCB, ISRO, air pollution experts, and three representatives of non-government organisations (NGOs).
As associate members, the Commission will have representatives from various other Ministries including the Ministries of Agriculture, Petroleum, Power, Road Transport and Highways, Housing and Urban Affairs, and Commerce and Industry.

The Commission will be a statutory authority.
The Commission will supersede bodies such as the central and state pollution control boards of Delhi, Punjab, Haryana, UP, and Rajasthan.
It will have the power to issue directions to these state governments on issues pertaining to air pollution.
Other important current affairs:
1.Permanent Commission for Women in Indian Navy:
The Supreme Court has allowed the Union government time till December 31 to implement its March 17 judgment, which upheld the right of women naval officers to be considered for permanent commission.
The Court had upheld the right of serving Short Service Commission (SSC) women officers of the Navy to be granted permanent commission (PC) on a par with their male counterparts.
The judgment was based on a case filed by 17 women SSC officers who were denied PC and discharged despite completing 14 years of service as SSC officers.
Observations made by the Supreme Court:

Women officers have worked shoulder to shoulder with their men counterparts in every walk of service.
Therefore, the "101 excuses" devised by the government, including motherhood and physiological limitations, reeked of a stereotypical mindset.
And women naval officers cannot be denied the right to equal opportunity and dignity entitled to under the Constitution on specious grounds such as physiology, motherhood and physical attributes.

Implications of the judgment:

Women naval officers will now be eligible to apply for permanent commission.
All serving women short service commission (SSC) officers in at least seven wings, including the executive, engineering, electrical, education, law and logistics, will be eligible to apply.
The grant of PCs will be subject to: (i) availability of vacancies in the stabilised cadre; (ii) Suitability of the candidate; and (iii) recommendation by the chief of Naval Staff.
2.The OP Jindal Global University officially got an 'Institution of Eminence (IoE) tag.
The university was selected by the UGC, along with 13 other higher education institutions, for IoE status in 2019.
However, for official confirmation, the institution had to fulfil certain legislative and procedural requirements.
Earlier in 2018, the Empowered Expert Committee (EEC) chaired by former Chief Election Commissioner, N.Gopalasamy recommended a list of institutions for the consideration of the IoE status.
Under this, the government aims to establish 20 world class institutes in the country to provide support and prepare them to become world-class institutions and the ultimate aim is to make them secure top global rankings.
4.Cabinet approves Externally Aided Dam Rehabilitation and Improvement Project – Phase II and Phase III.
Financial Assistance is being provided by the World Bank (WB), and Asian Infrastructure Investment Bank (AIIB).
The Project will be implemented over a period of 10 years duration in two Phases, each of six years duration with two years overlapping from April, 2021 to March, 2031.
DRIP Phase II & Phase III envisages the following objectives:

To improve the safety and performance of selected existing dams and associated appurtenances in a sustainable manner.
To strengthen the dam safety institutional setup in participating states as well as at the central level.
To explore the alternative incidental means at a few of selected dams to generate the incidental revenue for sustainable operation and maintenance of dams.
5.The Indian rupee depreciated below the 74 levels against the US dollar.
The rupee depreciated by 16 paise to settle against the previous low of August 73.87 against the US dollar.
The rupee depreciation is on account of global risk aversion. The investors are preferring a stable US dollar over the rupee.
Under risk aversion, an investor prefers lower returns with known risks rather than higher returns with unknown risks.
The US dollar is advancing not only against the rupee but also against major currencies due to the surging Covid-19 cases.
The escalating Covid-19 cases in Europe has stoked fears across markets that fresh lockdowns would further hit the already fragile economic recovery.
Appreciation and Depreciation of Currency

In a floating exchange rate system, market forces (based on demand and supply of a currency) determine the value of a currency.
Currency Appreciation: It is an increase in the value of one currency in relation to another currency.
Currencies appreciate against each other for a variety of reasons, including government policy, interest rates, trade balances and business cycles.
Currency appreciation discourages a country's export activity as its products and services become costlier to buy.
Currency Depreciation: It is a fall in the value of a currency in a floating exchange rate system.
Economic fundamentals, political instability, or risk aversion can cause currency depreciation.
Currency depreciation encourages a country's export activity as its products and services become cheaper to buy.