Daily Current Affairs for Government Exams:
Today Current Affairs: 29th October 2020 for UPSC IAS exams, State PSC exams, SSC CGL, State SSC, RRB, Railways, Banking Exam & IBPS, etc
Contents:
Annual State of Education Report (ASER):
India-Central Asia Dialogue.:
Union Territory of Jammu and Kashmir Reorganisation (Adaptation of Central Laws) Third Order, 2020′, :
Earth observation satellite EOS-01
Reserve Bank of India (RBI) released its annual report on state finances.:
The Patents (Amendment) Rules, 2020:
Other important current affairs
1.Annual State of Education Report (ASER):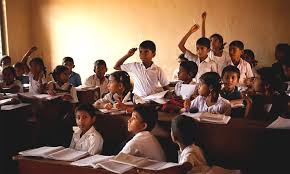 The Annual State of Education Report (ASER) survey has been released which provides a glimpse into the levels of learning loss that students in rural India are suffering, with varying levels of access to technology, school and family resources resulting in a digital divide in education.
This year, in the wake of the pandemic, the survey was conducted via phone calls, reaching 52,227 rural households with school-age children in 30 States and Union Territories (UTs).
Key Points
Enrollments:
5.5% of rural children are not currently enrolled for the 2020 school year, up from 4% in 2018.
This difference is the sharpest among the youngest children (6 to 10) where 5.3% of rural children had not yet enrolled in school in 2020, in comparison to just 1.8% in 2018.
Due to the disruptions caused by the pandemic, families are waiting for the physical opening of schools to enroll their youngest children, with about 10% of six-year-olds not in school.
Among 15-16 year-olds, however, enrollment levels are slightly higher than in 2018.
The proportion of boys enrolled in government schools has risen from 62.8% in 2018 to 66.4% in 2020, while for girls, that number has gone up from 70% to 73% in the corresponding period.
Patterns show a slight shift toward government schools, with private schools seeing a drop in enrolment in all age groups.
The Centre has now permitted States to start reopening schools if they can follow Covid-19 safety protocols but the majority of the country's 25 crore students are still at home.
Availability of Smartphones:
Among enrolled children, 61.8% live in families that own at least one smartphone which was merely 36.5% in 2018.
About 11% of families bought a new phone after the lockdown, of which 80% were smartphones.
WhatsApp is by far the most popular mode of transmitting learning materials to students, with 75% of students receiving input via this app.
Availability of Learning Material:
Overall more than 80% of children said they had textbooks for their current grade.
This proportion was higher among students enrolled in government schools (84.1%) than in private ones (72.2%).
In Bihar, less than 8% got such materials from their schools, along with 20% in West Bengal, Rajasthan and Uttar Pradesh.
More than 80% of rural children in Himachal Pradesh, Punjab, Kerala and Gujarat received such input.
Learning Activities:
Most children (70.2%) did some form of a learning activity through material shared by tutors or family members themselves, with or without regular input.
11% had access to live online classes, and 21% had videos or recorded classes, with much higher levels in private schools.
About 60% studied from their textbooks and 20% watched classes broadcast on TV.
Annual Status of Education Report:
It is a nationwide survey of rural education and learning outcomes in terms of reading and arithmetic skills that have been conducted by the NGO Pratham for the last 15 years.
It uses Census 2011 as the sampling frame and continues to be an important national source of information about children's foundational skills across the country.
ASER 2020 is the first-ever phone-based ASER survey and it was conducted in September 2020, the sixth month of national school closures.
2. India-Central Asia Dialogue.:
India virtually hosted the second meeting of the India-Central Asia Dialogue.
The first meeting of the dialogue was held in Samarkand, the Republic of Uzbekistan in January 2019.
Key Points
Combat Terrorism: All the nations strongly condemned terrorism and reaffirmed their determination to combat it by destroying terrorist safe-havens, networks, infrastructure, and funding channels.
They also underlined the need for every country to ensure that its territory is not used to launch terrorist attacks against other countries.
Afghan Peace Process: All countries called for the settlement of the Afghan conflict on the basis of Afghan-led, Afghan-owned, and Afghan-controlled peace process.
Infrastructure: They appreciated India's efforts to modernize the infrastructure of the Chabahar port in Iran, which could become an important link in trade and transport communications between the markets of Central and South Asia.
Initiatives Announced by India:
An additional USD 1 billion Line of Credit by India for the Central Asian countries.
It is expected that the money will be spent on major infrastructural and connectivity projects.
Grant financing for high impact community development projects in the countries.
Establishment of working groups by India Central Asia Business Council comprising the key chambers of all participating countries.
The council was launched by the Government of India along with the Federation of Indian Chambers of Commerce and Industry (FICCI) in February 2020.
It aims to promote business in the region and to collaborate and provide an industry view to the governments of the six countries
3.'Union Territory of Jammu and Kashmir Reorganisation (Adaptation of Central Laws) Third Order, 2020′, :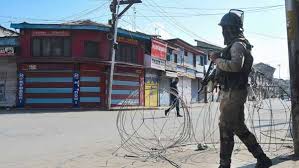 The Centre notified 'Union Territory of Jammu and Kashmir Reorganisation (Adaptation of Central Laws) Third Order, 2020′, which states that any Indian citizen can now buy land in Jammu and Kashmir (J&K) without being a domicile.
For more than two years now, J&K has been without an elected government. All the changes being introduced in the UT have been steamrolled by the Centre rather than being legislated by elected representatives of the people.
This has created suspicions in the J&K that the Centre is gradually disempowering the local population and consolidating control through executive power.
The introduction of the UT of J&K Reorganisation (Adaptation of Central Laws) Third Order, 2020 has resulted in the repeal of at least 11 land laws in J&K, including the J&K Big Landed Estates Abolition Act that had resulted in infamous 'Land to tiller' rights.
Features of Latest Order:
No domicile or permanent resident certificate is required to purchase non-agricultural land in the UT.
People, as well as investors outside J&K, can now purchase land in the UT, ending the exclusive rights of locals over the land granted under Article 370 (now abrogated).
The Centre has been arguing that Article 370 hampered development in the U.T. as investors were unable to purchase land prior to 5th August 2019.
Amended the Jammu & Kashmir Land Revenue Act, 1996, under which only agriculturists of J&K can purchase agricultural land.
However, it doesn't bar the agricultural land to be used for non-agricultural purposes. A District Collector can allow the agricultural land to be used for non-agricultural purposes.
The Centre also notified the Real Estate (Regulation and Development) Act, 2016, which paves the way for the acquisition of land in J&K by all Indian citizens.
Previously, Article 35-A of the J&K Constitution placed prohibitions on the sale of land to those who were not state subjects.
Abolished the Big Land Estate Abolition Act, 1950 – this provided for a redistribution of land which paved the way for rural prosperity and ended landlordism in J&K.
Empowers the Centre to declare any area in J&K as 'strategic' and intended for the direct operational and training requirement of the armed forces.
However, this can be only done by an army officer of or above the rank of a corps commander.
Spouses of a J&K domicile shall also be deemed as a domicile.
Earlier, spouses of domiciles were not considered domiciles.
Children of central government officials posted for over ten years in J&K will also continue to be considered domiciles.
4.Earth observation satellite EOS-01: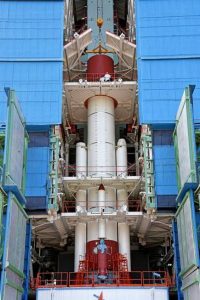 India would launch its latest earth observation satellite EOS-01 and nine international customer satellites from Satish Dhawan Space Centre in Andhra Pradesh's Sriharikota.
The Polar Satellite Launch Vehicle (PSLV-C49) of the Indian Space Research Organisation (ISRO) will launch these ten satellites on 7th November 2020. It will be PSLV's 51st Mission.
EOS-01: It is an earth observation satellite and is intended for applications in agriculture, forestry and disaster management support.
Earth observation satellites are the satellites equipped with remote sensing technology. Earth observation is the gathering of information about Earth's physical, chemical and biological systems.
Many earth observation satellites have been employed on sun-synchronous orbit.
Other earth observation satellites launched by ISRO include RESOURCESAT- 2, 2A, CARTOSAT-1, 2, 2A, 2B, RISAT-1 and 2, OCEANSAT-2, Megha-Tropiques, SARAL and SCATSAT-1, INSAT-3DR, 3D, etc.
Nine Customer Satellites:
These are being launched as part of a commercial agreement with NewSpace India Limited (NSIL), Department of Space.
NSIL, incorporated in 2019 (under the Companies Act, 2013), is a wholly-owned Government of India company, under the administrative control of Department of Space (DOS).
NSIL is the commercial arm of ISRO with the primary responsibility of enabling Indian industries to take up high technology space related activities and is also responsible for promotion and commercial exploitation of the products and services emanating from the Indian space programme.
The major business areas of the NSIL include:
Production of Polar Satellite Launch Vehicle (PSLV) and Small Satellite Launch Vehicle (SSLV) through industry.
Production and marketing of space-based services, including launch services and space-based applications like transponder leasing, remote sensing and mission support services.
Building of Satellites (both Communication and Earth Observation) as per user requirements.
Transfer of technology developed by ISRO centres/ units and constituent institutions of Dept. of Space.
Marketing spin off technologies and products/ services emanating out of ISRO activities.
Consultancy services.
Recently, the Government of India has created the Indian National Space Promotion and Authorization Center (IN-SPACe), an independent nodal agency under the Department of Space, to provide a boost to the private sector participating in space-related activities or using India's space resources.
Polar Satellite Launch Vehicle
India's Polar Satellite Launch Vehicle (PSLV) is the third generation launch vehicle.
PSLV is the first launch vehicle which is equipped with liquid stages.
PSLV's first successful launch was in October 1994. PSLV was used for two of the most important missions.
These are Chandrayaan-1 in 2008 and Mars Orbiter Spacecraft in 2013.
6. Reserve Bank of India (RBI) released its annual report on state finances.: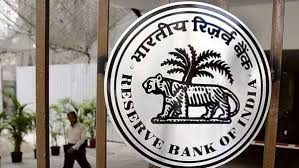 Key Points
Covid-19 Impact:
The double whammy (also termed as scissor effect) of the Covid-19 pandemic — a collapse in revenue and rise in health-related and other costs — is likely to have a significant impact on state government finances.
Fiscal Deficit:
As most states presented their budgets before the onset of the pandemic, their budget estimates of deficits are unlikely to capture the true picture of the ongoing fiscal year (2020-21).
The average value of gross fiscal deficit to GSDP (Gross State Domestic Product) for the states which presented their budget before the outbreak of the pandemic is 2.4%, while the average for the remaining states that made post-outbreak budget presentations is 4.6%.
This indicates that the gross fiscal deficit of states is going to double for the 2020-21 period.
Fiscal Deficit is the difference between the total income of the government and its total expenditure.
Capital Spending:
Capital spending by the states is going to be lower than budgeted levels this year. Also, States may treat capital expenditure as a residual element.
Lower spending is a result of states not being able to start a lot of projects due to the lockdown in the first quarter and monsoon in the second quarter.
Capital expenditure undertaken by states is generally treated as a residual and is prone to adjustment, conditional upon revenue generation.
Capital expenditure is the money spent on the acquisition of assets like land, buildings, machinery, equipment, as well as investment in shares.
It accounts for more than 60% of general government (centre + states) capital expenditure.
Tax Buoyancy:
The implied tax buoyancy for 2020-21 is higher than budgeted on the basis of 2019-20 revised estimates.
Tax buoyancy is the ratio of change in taxes and GSDP (Gross State Domestic Product). Higher tax buoyancy implies that tax collection would rise at a faster pace for the same rise in incomes.
GST Revenue:
States Goods and Service Tax (SGST), the component of the GST, which accrues directly to the states, would suffer the biggest hit.
SGST collections fell by 47.2% during the April-June 2020-21 quarter.
State receipts will also suffer because of a fall in the divisible pool of the Centre's tax revenue.
7.The Patents (Amendment) Rules, 2020:
The Centre has streamlined the procedures to submit statements regarding the working of a patented invention on a commercial scale, giving additional flexibilities to the patentee.
The Patents (Amendment) Rules, 2020, which came into effect on October 19, 2020, has further streamlined the requirements related to the filing of Form 27 and submission of verified English translation of priority documents, which is not in the English language.
The rules were amended following a Delhi High Court order on the matter in April 2018.
As per the new rules, a patentee gets the flexibility to file a single Form-27 in respect of single or multiple related patents. Where a patent is granted to two or more persons, such persons may file a joint Form-27.
Moreover, patentees would now be required to provide 'approximate revenue/value accrue' while authorised agents would be able to submit Form-27 on behalf of patentees, the release said.
The time available to patentees for filing Form-27 has also been extended to six months, against the current three months, from the expiry of the financial year. Patentees will not be required to file Form-27 in respect of a part or fraction of the financial year.
There are also important changes with reference to Rule 21 on the filing of priority documents.
If the priority document is available in WIPO's (World Intellectual Property Organisation) digital library, the applicant would not be required to submit the same in the Indian Patent Office.
Other important current affairs:
1. India came out in support of France's President who has been criticized by Pakistan and Turkey for strongly defending the French people's right to freedom of expression.
Recently, a French schoolteacher was murdered for showing caricatures of the Prophet to his students.
Condemning the murder, the French President defended the freedom of expression and secular values.
In response, Turkey and Pakistan accused the French President of running an anti-Islamic agenda and provoking Muslims.
Iran and Saudi Arabia too condemned the cartoon.
There was a call in the entire Muslim world to boycott French products.
India condemned the criticism of Turkey and Pakistan on French President, by calling the criticism in violation of the most basic standards of international discourse.
India also condemned the murder of schoolteacher as brutal terrorist attack.
While France has seen repeated violent incidents around caricatures and cartoons that are deemed offensive, it is unusual for India to wade into a controversy over religion in another country.
In 2015, after the attack on Charlie Hebdo journalists and cartoonists, India condemned the incident by calling that India was on the side of those who condemn this barbaric incident.
India's support for the French President could have been influenced by the fact that the charge against the French President has been led by Turkey and Pakistan, two countries that have repeatedly attacked India over Jammu and Kashmir and alleged human rights violations.
2.The Joint Committee of Parliament on the Data Protection Bill sought an affidavit from Twitter Inc., the U.S.-based parent company of the social media platform, asking them to explain why it had shown Ladakh as a part of China.
Display of the wrong map is not only a question of the sensitivity of India or Indians. It is a question about national integrity and sovereignty of the country, and not respecting that is a criminal offence.
And displaying Indian map improperly and incorrectly is an offence of treason and attracts imprisonment of seven years.
A Joint Parliamentary Committee (JPC) is set up to examine a particular bill presented before the Parliament, or for the purpose of investigating cases of financial irregularities in any government activity.
The JPC is an ad-hoc body.
It is set up for a given period of time and is aimed at addressing a specific issue.
Composition:

In order to set up a JPC, a motion is passed in one House and supported by the other House.
The committee's members are decided by Parliament.
The number of members can vary. There are twice as many Lok Sabha members as the Rajya Sabha.

Powers and Functions:

A JPC is authorised to collect evidence in oral or written form or demand documents in connection with the matter.
The proceedings and findings of the committee are confidential, except in matters of public interest.
The government can take the decision to withhold a document if it is considered prejudicial to the safety or interest of the State.
The Speaker has the final word in case of a dispute over calling for evidence.
The committee can invite interested parties for inquiry and summon people to appear before it.
The committee gets disbanded following the submission of its report to Parliament.
3.The Delhi government scheduled to launch an anti-firecracker campaign on November 3.
Now, only 'green' firecrackers can be manufactured, sold and used in the national capital.
A ban on fireworks was imposed in 2018 and in 2019 only 'green' crackers were allowed, but the permission had come too late for manufacturers to ensure their availability on time.
Green Crackers are known as 'green' firecrackers because they have a chemical formulation that produces water molecules, which substantially reduces emission levels and absorbs dust.
They are the crackers with reduced emission and decibel level.
colour to the firecrackers:

Red: Strontium salts (Nitrates, carbonates and sulphates of strontium).
Orange: Calcium salts (Carbonates, chlorides and sulphates of calcium).
Yellow: Sodium salts (Nitrates and oxalates of sodium).
Green: Barium salts (Nitrates, carbonates, chlorides and chlorates of barium).
Blue: Copper salts (Carbonates and oxides of copper).
Purple: A combination of copper and strontium compounds.
White: The burning of metals like magnesium, aluminium and titanium).
4.CarbonCopy and Respirer Living Sciences, two environmental organisations, have released a dashboard which presents a comparative picture of particulate matter (PM) for 122 Indian cities since 2016.
The dashboard establishes a three-year rolling average trend for PM2.5 and PM10 levels across the cities from 2016 to 2018.
Recently, the State of Global Air 2020 revealed that India had faced the highest exposure to toxic air in the world last year.
122 cities are referred to as non-attainment cities under the National Clean Air Programme (NCAP).
The dashboard is a National Air Quality Monitoring Programme (NAMP) based dashboard, built on data from the Central Pollution Control Board's National Ambient Air Quality Monitoring (NAAQM) Network which was started in 1984-85 and covers 344 cities/towns in 29 states and 6 UTs.
Under the NAMP, each station records about 104 observations a year covering four pollutants– Sulphur dioxide (SO2), nitrogen dioxide (NO2), suspended particulate matter (SPM), and respirable suspended particulate matter (RSPM).
State pollution control boards and the National Environmental Engineering Research Institute (NEERI), Nagpur carry out the monitoring, and the Union Ministry of Environment, Forest and Climate Change oversees the operation under the NCAP.
5.Electric pottery wheels to 100 potter families in Maharashtra were distributed under the Kumhar Sashaktikaran Yojana (KSY) of Khadi and Village Industries Commission (KVIC).
Kumhar Sashaktikaran Yojana (KSY) was launched in 2018.
Aim: To strengthen and improve the living of potters in the country by making them self reliant (Atma Nirbhar).
Features: Providing potters with modern equipment and training to reconnect them with the society and revive their art.
Implementation: KVIC has created proper marketing channels including a tie-up with the Indian Railway for selling the products of potters.
Benefits: Proper training and distribution of advanced equipment under the scheme has eliminated drudgery from the process of pottery making and also resulted in increasing the production by 3-4 times.
This has led to an increase in income of potters manifolds.
6.The Indo-Tibetan Border Police (ITBP) celebrated its 59th Raising Day on 24th October 2020.
Indo-Tibetan Border Police Force (ITBPF) is a Central Armed Police Force functioning under the Ministry of Home Affairs, Government of India.
Other Central Armed Police Forces are Assam Rifles (AR), Border Security Force (BSF), Central Industrial Security Force (CISF), Central Reserve Police Force (CRPF), National Security Guards (NSG) and Sashastra Seema Bal (SSB).
The ITBP was raised on 24th October 1962 during the India-China War and is a border guarding police force specializing in high altitude operations.
Presently, ITBP is deployed on border guarding duties from Karakoram Pass in Ladakh to Jachep La in Arunachal Pradesh covering 3488 km of Indo-China Border.
ITBP Border Out Posts are of the height up to 18,750 feet where the temperature dips down minus 40 degree Celsius.
The Force is also deployed for Anti-Naxal operations and other internal security duties.
ITBP was initially raised under the Central Reserve Police Force (CRPF) Act, 1949. However, in 1992, parliament enacted the ITBPF Act and the rules were framed in 1994.
7.CSIR-CDRI Scientist, Dr Satish Mishra bags "Dr. Tulsi Das Chugh Award-2020" given by National Academy of Medical Sciences (India) in recognition of his research work on Malaria parasite's life cycle.
His outstanding work focused on "Secreted Protein with Altered Thrombospondin Repeat (SPATR) which is Essential for Asexual Blood Stages but not Required for Hepatocyte Invasion by the Malaria Parasite Plasmodium Berghei"
Tulsi Das Chugh Award carries a Scroll, a Commemorative Medal and Cash Incentive.
8.President Ram Nath Kovind has promulgated an ordinance to constitute a Commission for Air Quality Management in National Capital Region and adjoining areas.
The Commission will have at least three sub-committees including on Monitoring and identification, Safeguarding and Enforcement and Research and Development to suggest measures to curb air pollution in the region.
It will consist of a Chairperson, a representative from the Ministry of Environment, members from the state of Delhi, Haryana, Punjab, Uttar Pradesh and Rajasthan, technical experts from Central Pollution Control Board and Indian Space Research Organization among others.
The commission will work towards better coordination, research, identification and resolution of problems surrounding the Air Quality Index in the NCR and adjoining areas.
The commission will have the powers to take all such measures, issue directions and entertain complaints in order to protect and improve the quality of air in the National Capital Region and adjoining areas.
It will also lay down the parameters for emission or discharge of environmental pollutants from various sources.
8.RTI (Right to Information) query related to the Aarogya Setu application.:
The IT Ministry and National Informatics Centre (NIC) were slammed by the CIC over their reply to an RTI stating that they do not have any information about the "creation" of the Aarogya Setu application.
The CIC termed the response as "preposterous" and issued a show-cause notice to the NIC to explain why a penalty under the RTI Act should not be slapped on it for "prima facie obstruction of information and providing an evasive reply".
Aarogya Setu is an android and IOS app which is a coronavirus tracking app that uses data provided by users.
The App was launched by the Government of India in the public-private partnership mode.
CIC was established in 2005 by the Central Government under the provisions of Right to Information (RTI) Act, 2005.
The Chief Information Commissioner heads the Central Information Commission.
It hears appeals from information-seekers who have not been satisfied by the public authority and also addresses major issues concerning the RTI Act.
CIC submits an annual report to the Union government on the implementation of the provisions of RTI Act.