Mission Shakti: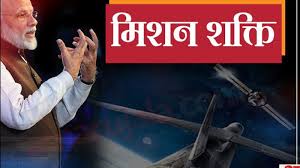 The Ministry of Women and Child Development has issued detailed guidelines for the 'Mission Shakti' scheme.
The norms of 'Mission Shakti' will be applicable with effect from 1st April 2022.
Mission Shakti' was launched during the 15th Finance Commission period 2021-22 to 2025-26.
Mission Shakti is an integrated women empowerment programme is launched as an umbrella scheme for the safety, security and empowerment of women for implementation.
Components:

Sambal:

It is for Safety and Security of Women.
It consists of schemes of One Stop Centre (OSC), Women Helpline (WHL), Beti Bachao Beti Padhao (BBBP), with a new component of Nari Adalats – women's collectives to promote and facilitate alternative dispute resolution and gender justice in society and within families.

Samarthya:

It is for Empowerment of Women.
It consists of erstwhile schemes of Ujjwala, Swadhar Greh and Working Women Hostel have been included with modifications.
In addition, the existing schemes of National Creche Scheme for children of working mothers and Pradhan Mantri Matru Vandana Yojana (PMMVY) under umbrella Integrated Child Development Services ICDS have now been included in Samarthya.
A new component of Gap Funding for Economic Empowerment has also been added in the Samarthya Scheme.