Tenzing Norgay National Adventure Award (TNNAA) 2021: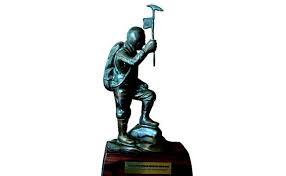 The Ministry of Youth Affairs and Sports, Government of India recently announced the National Adventure Awards called "Tenzing Norgay National Adventure Award" (TNNAA) for the year 2021.
Tenzing Norgay National Adventure Awards are given every year.
It aims to recognize the achievements of persons in the fields of adventure, to encourage young people to develop the spirit of endurance, risk–taking, cooperative teamwork and quick, ready and effective reflexes in challenging situations and to provide incentive to the young people for getting exposed to the adventure activities.
Awardees will receive statuettes, certificates and award money of Rs. 15 lakh each.
The award will be given in four categories namely, Land Adventure, Water Adventure, Air Adventure and Life Time Achievement.